UNFPA, KOICA, Australia and Japan support women in Covid-19-hit provinces
This delivery of the kits was made possible in partnership with the United Nations Population Fund (UNFPA), Korea International Cooperation Agency (KOICA), Governments of Australia and Japan.
At the handover ceremony. Source: KOICA Vietnam Office
About 5,100 dignity kits will be distributed to women and girls in the Provinces of Bac Giang and Bac Ninh as well as Ho Chi Minh City, the most affected locations by the current fourth outbreak of Covid-19, reported VNA
UNFPA Representative for Vietnam Naomi Kitahara on June 22 handed nearly 5,100 dignity kits to the Vice Chairman of the Central Committee of the Vietnam Farmers' Union Nguyen Xuan Dinh.
2,397 kits will be distributes Bac Giang province, 1,438 kits to Bac Ninh province and 1,259 kits HCM City.
Since April 17, the fourth wage of Covid-19 has affected many provinces and cities across Vietnam, and Bac Giang, Bac Ninh and HCM City are among the most affected locations.
As seen in many parts of the world, the containment measures, especially social isolation and quarantine applied to control the pandemic, tend to exacerbate existing inequalities and disproportionately affect vulnerable populations, especially women and girls, and Vietnam has not been an exception. The social and family pressures as a result of Covid-19 containment measures, a job loss, uncertainties and reduced household income have made women even more vulnerable to domestic violence.
Dignity Kits are a signature product of UNFPA's comprehensive package of humanitarian assistance, and this kits, worth USD 140,000, were jointly raised by KOICA, UNFPA, the Australian Ministry of Foreign Affairs and the Japanese Embassy in Vietnam.
It aims to safeguard sexual and reproductive health and rights of women and girls, mitigate the risk of gender-based violence, and protect the dignity of women and girls adversely affected by a crisis.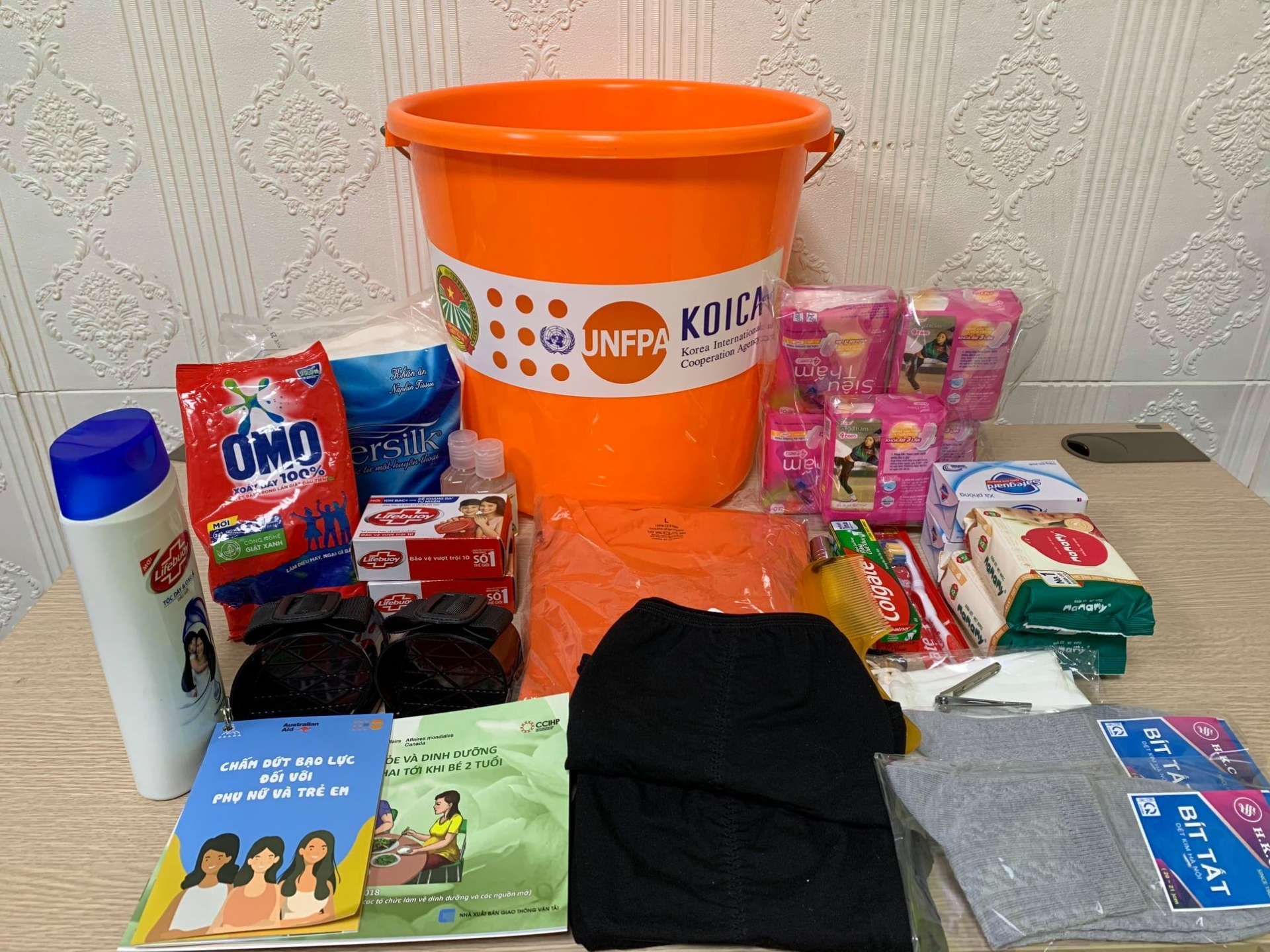 The kits will be distributed by the Union to women and girls at risk of gender - based violence as a result of the Covid-19 in Bac Giang, Bac Ninh, and HCM City. Source: KOICA Vietnam Office
"A Dignity Kit comprises the basic items that women and girls need to protect themselves and maintain their basic hygiene, respect, and dignity in the face of Covid-19," said Kitahara at the handover ceremony.
The Vice Chairman of the Vietnam Farmers' Union, on behalf of women in Bac Giang, Bac Ninh and HCM City, thanks UNFPA Vietnam, KOICA, Governments of Australia and Japan for the timely support.
The kits, especially information and knowledge on how to protect themselves from gender-based violence, are very useful for women. The union will immediately deliver all the kits to women in need, he stressed.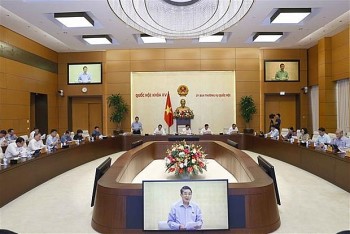 National
The National Assembly (NA) Standing Committee examined the draft revised Law on Protection of Consumer Rights on August 15 as part of its monthly session.