It is reported by Vietnamplus that Ho Viet Duc, 12th grader from the National High School for the Gifted, Thua Thien-Hue Province won a gold medal; Dong Ngoc Ha and Ha Vu Huyen Linh, 12th graders from High School for Gifted Students, the Ha Noi University of Science under Vietnam National University secured silver and one bronze medal respectively; Nguyen Thi Thu Nga, an 11th grader from the Hung Vuong High School for the Gifted, Phu Tho Province, won a consolation prize.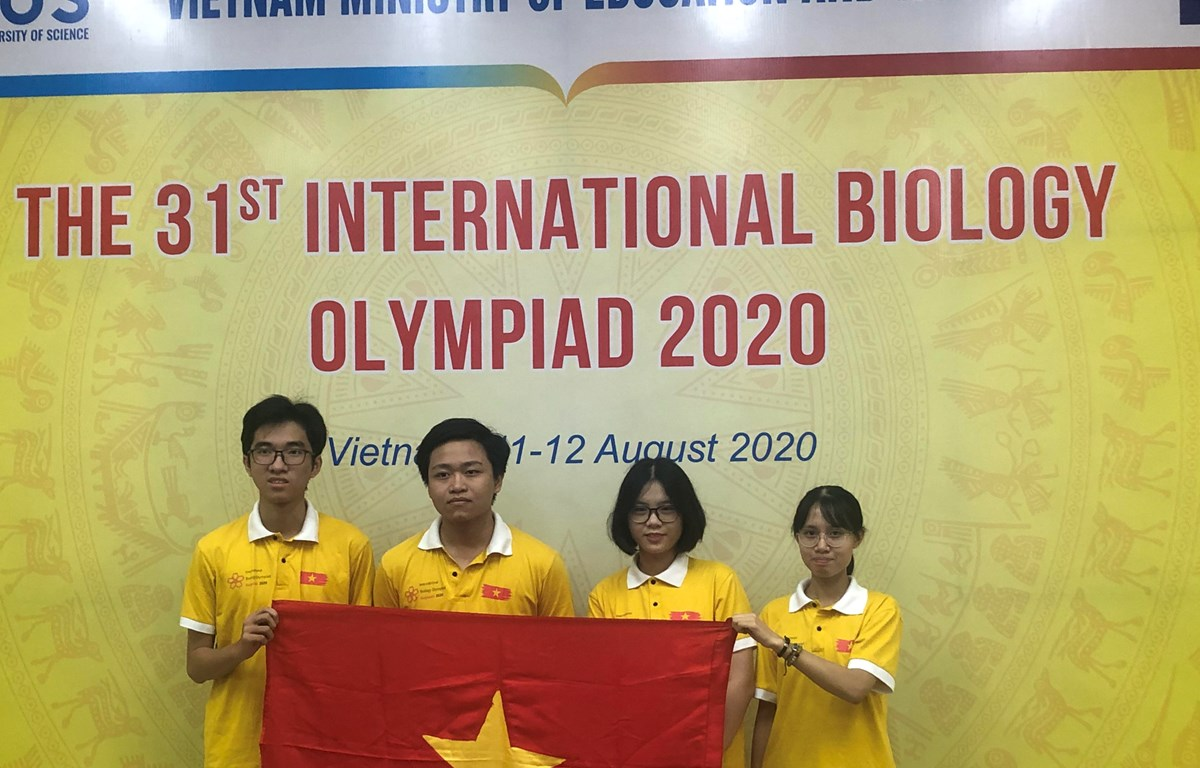 All four Vietnamese students competing at the International Biology Olympiad 2020 won prizes
Photo: Vietnamplus
The International Biology Olympiad 2020 was held online, instead of taking place in Japan's Nagasaki city in mid-July as initially scheduled due to the complicated development of the COVID-19 pandemic. Vietnam joined the network at the Ha Noi University of Science, Vietnam National University.
The contestants take two theory tests (each for three hours) and two practical exercises including virtual experiments on Animal Physiology and Bioinformatics.
This achievement of the Vietnamese team is much better than in 2019 as Vietnam won one silver medal and three bronze medals.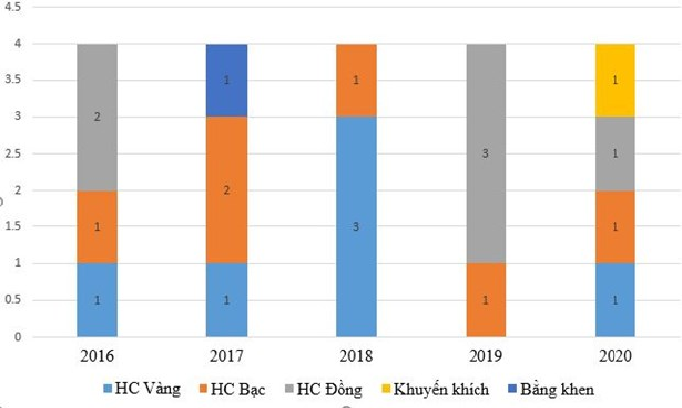 The results of the Vietnamese team at International Biology Olympiad in the last five years Photo: Vietnamplus
Vietnam participated in the International Biology Olympiad for the first time in 1996 and has achieved many successes. In 2000, Vietnam won the first gold medal of Truong Quang Huy, 12th grader from Tien Giang High School for The Gifted, Tien Giang Province.
In 2016, Vietnam hosted the 27th International Biology Olympiad for the first time in Hanoi. Vu Thi Chinh, 12th grader won the second gold medal for Vietnam, after 16 years.
In 2018, the Vietnam team set a record with three gold and one silver medal especially Nguyen Phuong Thao, 12th grader was awarded "The first winner" which is for the candidate with the highest score.
Previously, on August 23, the Ministry of Education and Training announced that all six Vietnamese students competing in the Asia-Pacific Informatics Olympiad 2020 (APIO) also claimed prizes including one gold, four silver, and one bronze medal.
Malie Nguyen