Vietnamese urged to install coronavirus contact-tracing app
Vietnamese with smartphones have been urged to install Bluezone, a contact-tracing app, amidst the complexity of the COVID-19 pandemic.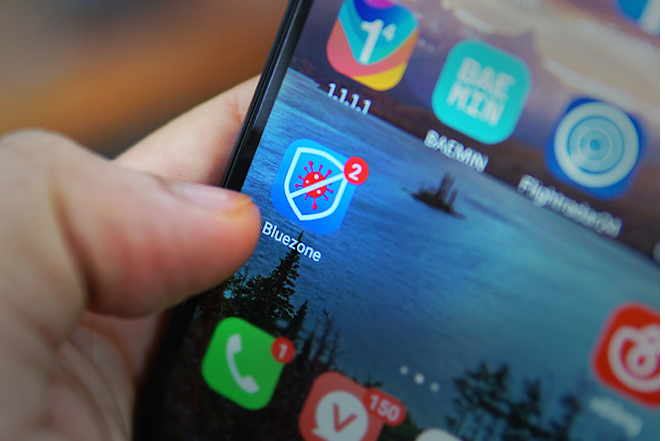 Photo: 24h
Those with smartphones have been urged to download Bluezone, a Bluetooth-based app that helps determine if a person has come in contact with a COVID-19 patient, amidst the complexity of the pandemic.
The app has been rolled out by the Ministry of Information and Communications (MIC) and the Ministry of Health under the instruction of Prime Minister Nguyen Xuan Phuc.
Developed by technology firm Bkav, the app uses Bluetooth Low Energy, a wireless personal area network technology, to link with smartphones within a two-meter distance. Bluezone is now available for Android devices on the Google Play Store and iOS devices on the App Store.
If a user is positive for SARS-CoV-2 (known as person F0), health authorities can identify those who had close contact with that person (known as F1), and the system will alert them about the risk of infection.
They will be also provided with instructions on contacting health authorities for assistance.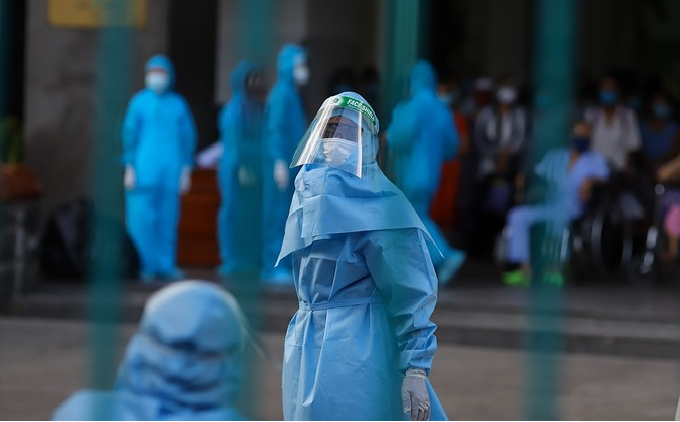 Medical staff prepare to evacuate patients and family members at Da Nang hospitals to quarantine, July 27, 2020. Photo: VnExpress
The app is completely confidential, anonymous, and transparent, as it only stores data on the user's phone and does not transfer user's information or locations to the system.
The MIC's Authority of Information Technology Application has recently released a document, asking agencies, organisations, associations, training facilities, restaurants, hotels, and businesses to play an active role in promoting the use of the app.
Each citizen is a soldier in COVID-19 fight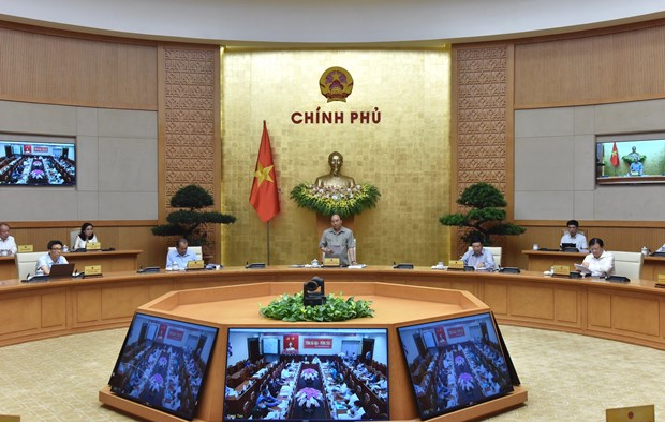 PM Nguyen Xuan Phuc chairs the Cabinet meeting. (Photo: VNA)

While chairing an online meeting of permanent Government members and ministries, sectors and local administrations on COVID-19 prevention and control earlier this month, PM Phuc stressed that each citizen is a soldier and each house, hamlet, residential area is a fortress in the fight against the pandemic.
He, therefore, recommended that every people install the Bluezone app to facilitate fast tracing of infection.
As of 5pm on August 5, over 4.75 million people have downloaded the app, the MIC reported, noting that nearly 30 cities and provinces nationwide have sent documents to local agencies and businesses, asking them to promote the use of the app.
However, the figure is far behind the ministry's target of 50 million active Bluezone users – the minimum number that it believes is needed for the app to have a meaningful impact, given the country's total smartphone users of 75-80 million.
Minister of Information and Communications Nguyen Manh Hung requested a nationwide campaign to install Bluezone, including foreigners, and it is expected that by August 8, most Vietnamese people will have the application installed in their smartphones./.
Vietnam reported 750 COVID-19 cases as of August 7 morning, including 10 fatalities.
The number of new locally-transmitted infections as from July 25 now stands at 298, scattering in 11 cities and provinces and all linked to the outbreak in the central city of Da Nang.
Of the total cases, 392 have been given the all-clear.
More than 170,450 people who had contact with COVID-19 patients or came from pandemic-hit areas are being quarantined, with 6,717 at hospitals, 23,356 at concentrated facilities and 140,384 in their homes and accommodations./.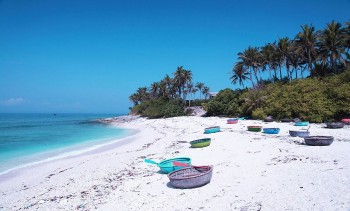 Travel
With more than 2000 miles of coastline, Vietnam brims with secluded coves, white sands, and waters fit for snorkeling. Crystal blue water, sandy beach, and bright sunshine, Vung Tau, and Nha Trang are voted among the most beautiful beaches by TikTok users.