Citizens brought home safely from Japan; tenth COVID-19 related fatality reported
A total of 220 Vietnamese citizens (5 people transited from Mexico) were repatriated home safely from Japan on August 5 by a flight of budget carrier Vieit Air in coordination with relevant agencies and the Vietnamese Embassy in Japan.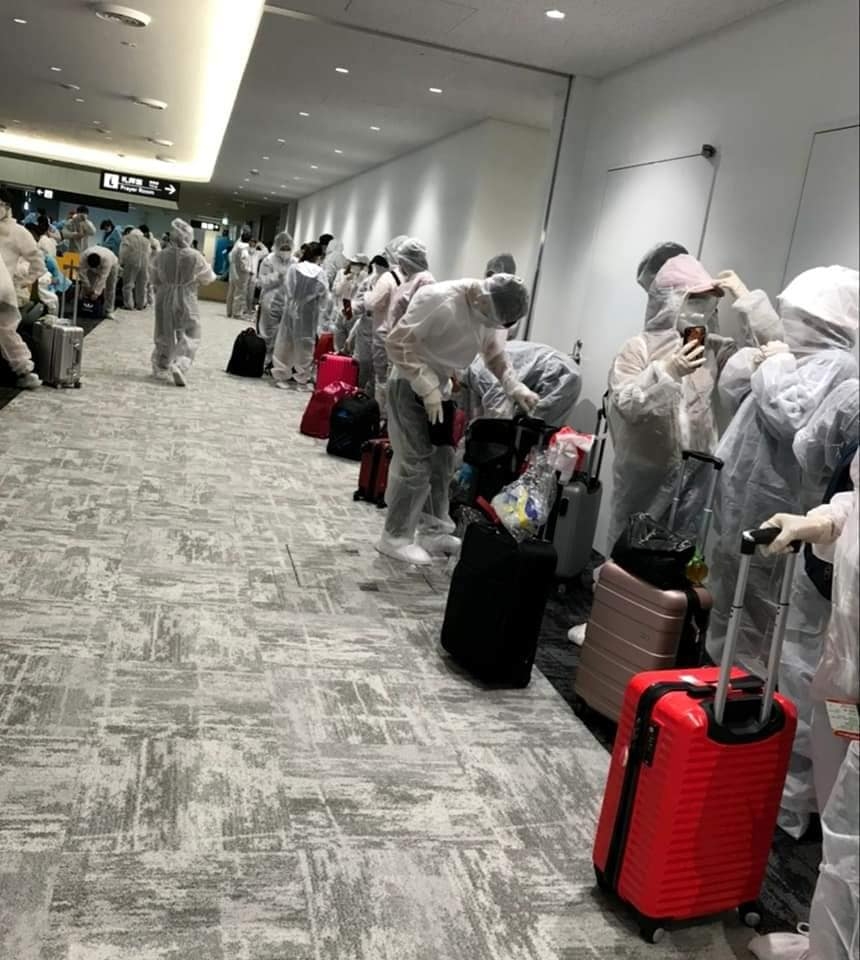 The majority of passengers on board the flight were people under 18, elderly people, pregnant women, people suffering from various illnesses, and those in challenging circumstances.
The flight was arranged by Vietnamese authorities, the Embassy of Vietnam in Japan and the carrier, together with Japanese relevant agencies.
The passengers included children under 18, the elderly, pregnant women, the ill, workers with expired labour contracts and students without accommodations and those in extremely disadvantaged circumstances.
The Vietnamese Embassy sent its staff members to help the citizens with boarding procedures at the airport.
To prevent the spread of COVID-19, disease prevention measures were carried out during the flight. Upon landing at Cam Ranh International Airport in the south-central province of Khanh Hoa, the flight crew and all passengers were given heath examinations and quarantined in line with regulations.
The Vietnamese Consulate General in Fukuoka just confirmed that over 40 Vietnamese trainees working at Ariake shipyard in Nagasu town of Kumamoto Prefecture have been tested positive for COVID-19 and currently in isolation at local healthcare station.
At present, both the Vietnamese Embassy in Japan and Vietnamese Consulate General in Fukuoka are closely monitoring the situation, taking citizen protection measures and working with the local medical agency to provide treatment for infected cases.
Vietnamese authorities and overseas missions plan to arrange more flights to fly more Vietnamese citizens home, depending on their need and quarantine capacity at home.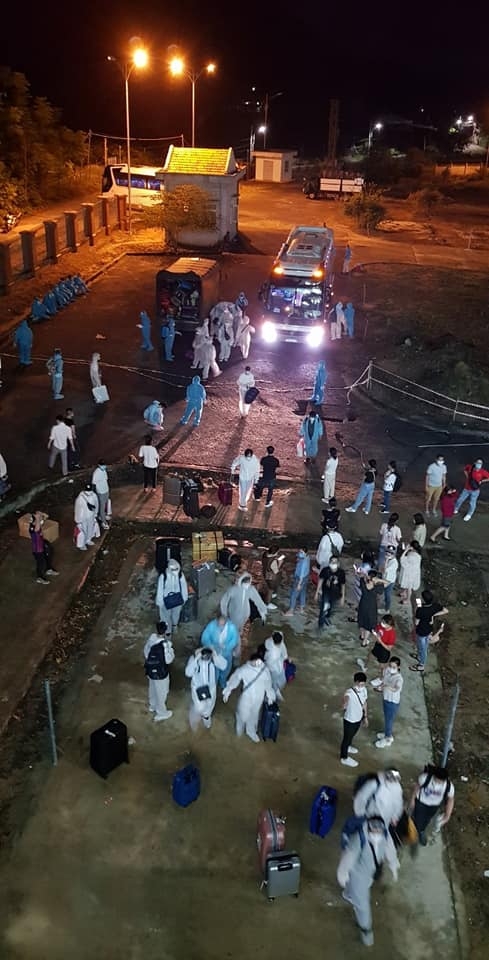 Right after landing at the airport, all the passengers and flight crew were given health check-ups and then sent to quarantine areas in accordance with current regulations.

Meanwhile, Vietnam reported 4 more COVID-19 cases on August 6 morning, including three in the central province of Quang Nam, one in Hanoi which is linked to the outbreak of central Da Nang city, and the 10th COVID-19 related fatality.
The fatality, was also a 67-year-old Da Nang resident, had a history of multiple malignant myeloma, type 2 diabetes, and sepsis.
According to Deputy Health Minister Nguyen Truong Son, this is the 718th case of COVID-19 in Vietnam that has yet to declared.
In the early morning of the day, a 67-year-old Quang Nam resident also died of pneumonia, respiratory complications, renal failure, type 2 diabetes and COVID-19.
With the latest update, Vietnam's total positive cases now stands at 718 including 309 imported ones that has been quarantined upon entry, and 269 linked to the Da Nang outbreak since the first case of local transmission was found on July 25.
As many as 381 patients of the confirmed infections have fully recovered so far and 10 died of underlying health issues and COVID-19.
Currently Da Nang still takes the top spot in the number of COVID-19 infections in the country with 192, followed by nearby Quang Nam province with 49.
Hanoi now has three coronavirus cases after recording one more case associated with Da Nang hotspot.
Hanoi has raised its COVID-19 alert level as it is currently at "very high" risk of coronavirus transmission, said Chairman of the municipal People's Committee Nguyen Duc Chung.
To contain the spread of COVID-19, the administration has regulated penalties for 13 types of violation related to the disease prevention and control.
Notably, any people who do not wear face masks at public places will be fined up to VND 300,000 (USD 13). Those improperly dispose of used face masks at public places will be fined a maximum of VND 5 million (USD 216), or up to VND 7 million (USD 302) if they litter pavements or roads with discarded face masks. Besides, those hiding the COVID-19 status of themselves or others will face punishments of up to VND 2 million (USD 86)./.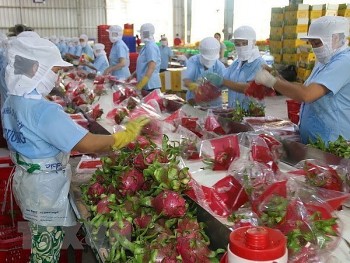 Make in Vietnam
Denmark and Vietnam strengthen cooperation in production, certification and management of organic products