Vietnamese Woman Opens Successful Restaurant in Manila
Residing in the Philippines to live with her American husband, Nguyen Len misses the atmosphere of crowded restaurants in Vietnam. A home-style restaurant was therefore born to satisfy her nostalgia and to promote Vietnamese cuisine.
A Vietnamese restaurant in Manila
Nguyen Len (31 years old) is a Vietnamese born and raised in the Philippines. At the age of 18, she returned to her homeland to live and study. Here, she met Philip Veinott (37 years old, American). The two fell in love and got married, then moved back to the Philippines to live near Len's parents.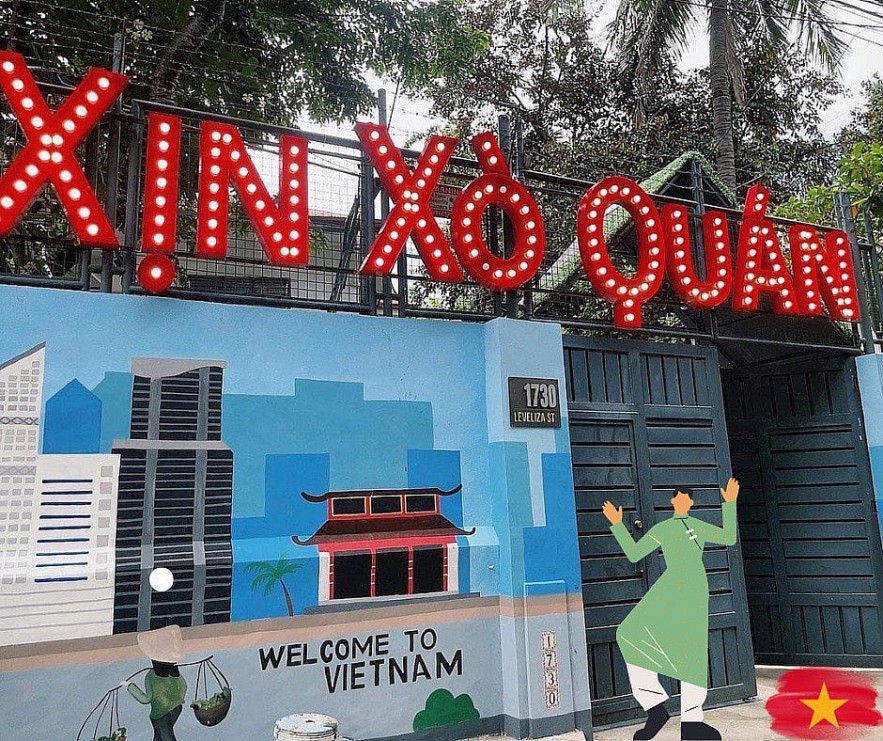 "Xin Xo Quan" is designed in the Vietnamese style. Photo: Thanh Nien
Len said, when she decided to marry an American, her parents were a little worried that her daughter would have to live away from them. However, when she came to the Philippines, she often stayed with her parents so that the family could be together.
"My husband is an American, but he has been in Vietnam for 14 years, so he is very good at Vietnamese and understands Vietnamese culture and people," she said.
Len left the Philippines for 13 years. When she came back, she was surprised to see a large number of Vietnamese living and working here.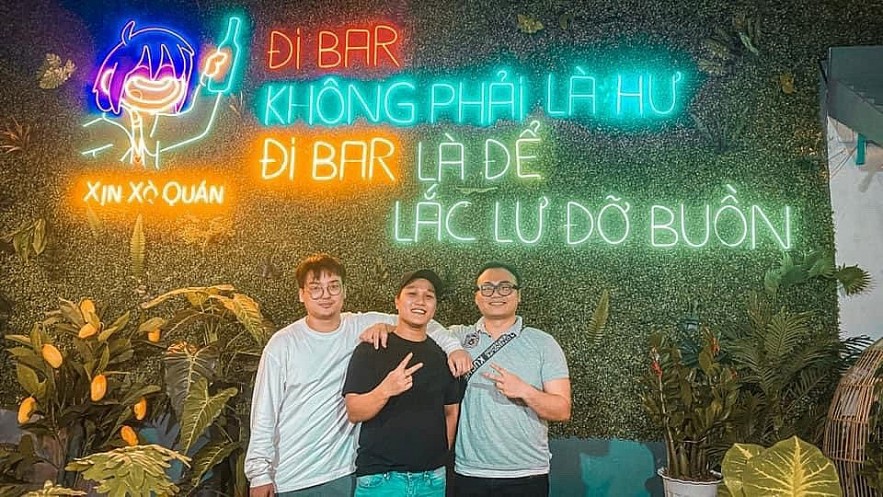 Vietnamese often support Len's restaurant. Photo: NVCC
She often goes out and realizes that in Manila there are not many open-air restaurants. Remembering the crowded and bustling atmosphere in Vietnam, her family boldly opened a home-style restaurant with the name "Xin Xò" to introduce Vietnamese cuisine and culture to the local people, and at the same time let people Vietnamese in Manila can find a little taste of home.
"I really miss that vibe in Vietnam, but in Manila, I couldn't find it, so I opened a 3-in-1 restaurant: a restaurant combined with a pub and karaoke service for family and friends. It also offers a comfortable environment for the locals," she said.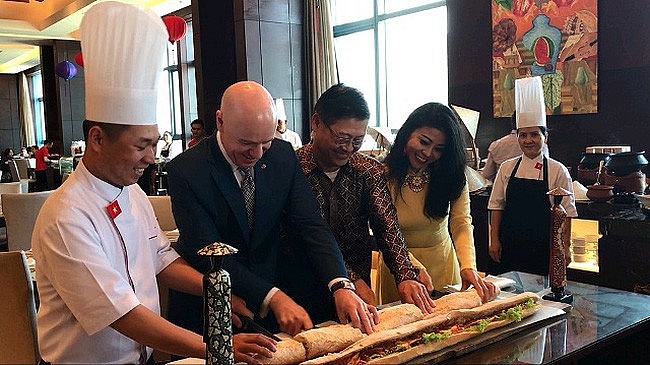 Photo: vtv
Filipinos love Len's fried chicken wings with fish sauce
Len said the restaurant has been open since the end of July. Since its opening, her restaurant is always full of Vietnamese and local people who come to support the new establishment.
The restaurant mainly sells Vietnamese dishes such as spring rolls with shrimp and meat, fried crab with tamarind, fried chicken wings with fish sauce, and steamed squid with onions and ginger.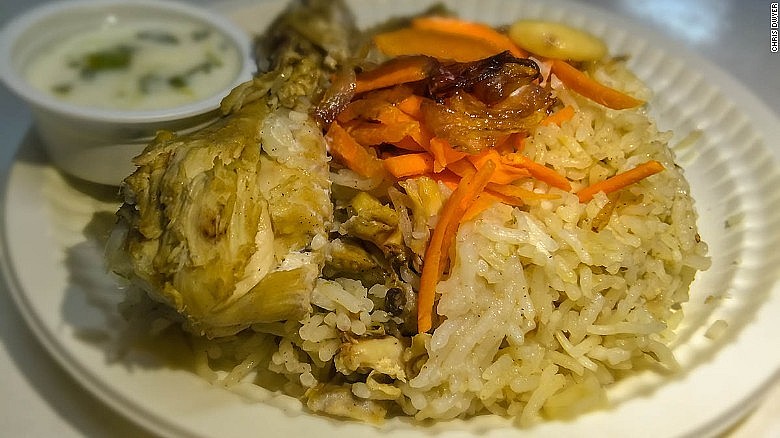 Photo: timeoutvietnam
"Filipinos like Vietnamese dishes, but before they mainly ate pho and vermicelli, so I thought this was the perfect opportunity to promote Vietnamese cuisine to them," she shared.
"At first, when they heard about fried chicken wings with fish sauce, they said it was "a bit horrible," but after enjoying it, everyone asked "How is it so delicious? This is our first time eating this dish." Many people find it delicious and they recommend it to their friends. I am very happy with the support of local customers."
The talented chef added that the two most popular dishes at her restaurant are chicken wings with tamarind sauce and fried chicken wings with fish sauce.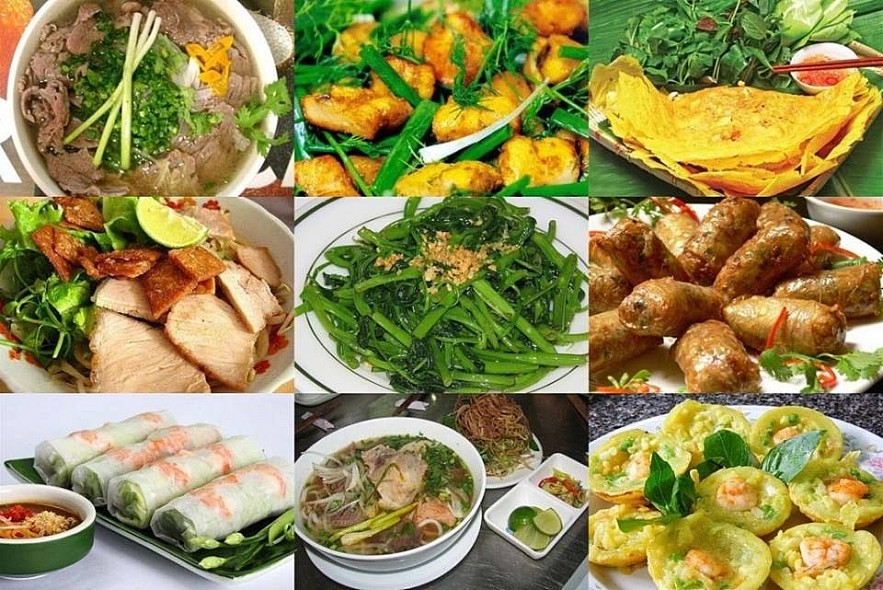 Photo: Foody
"Xin Xo Quan" has 7 karaoke rooms to meet the singing needs of Vietnamese guests in Manila. Len, her husband, and her parents jointly manage and maintain the restaurant's operation.
Customers come to this restaurant to chat, listen to Vietnamese music, and see the atmosphere of their homeland among foreign lands. Len hopes the restaurant's business will be stable.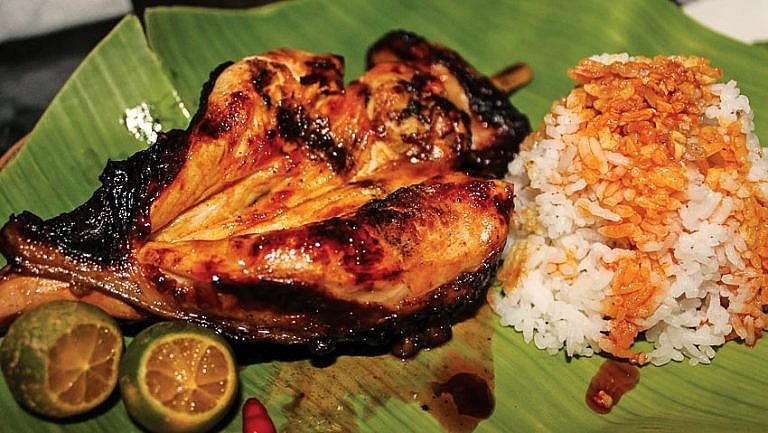 Photo: doanhnhanplus
Philip Veinott said, in addition to his work on securities, he took advantage of his time to help his wife take care of their children and manage the restaurant business. He was extremely excited when his family opened a Vietnamese-style restaurant in the Philippines.
"Because we have two children at home, my wife and I have to balance our time, business, and child care. I have lived in Vietnam for 14 years, now when supported by guests, I often imagine that I am living my days in my wife's hometown instead of in Manila. Here, families work together and support each other, there are many Vietnamese people living here, so there is no longer a feeling of alienation,".
World
World Jewish Congress (WJC) has joined the Indian government to mourn the lives of 166 innocent victims who were killed in deadly Mumbai terrorist attacks on 26 November 2008. According to the World Jewish Congress, the terrorist attack shook the human conscience and drew widespread global condemnation and the Jewish community, equally became a target during the attacks.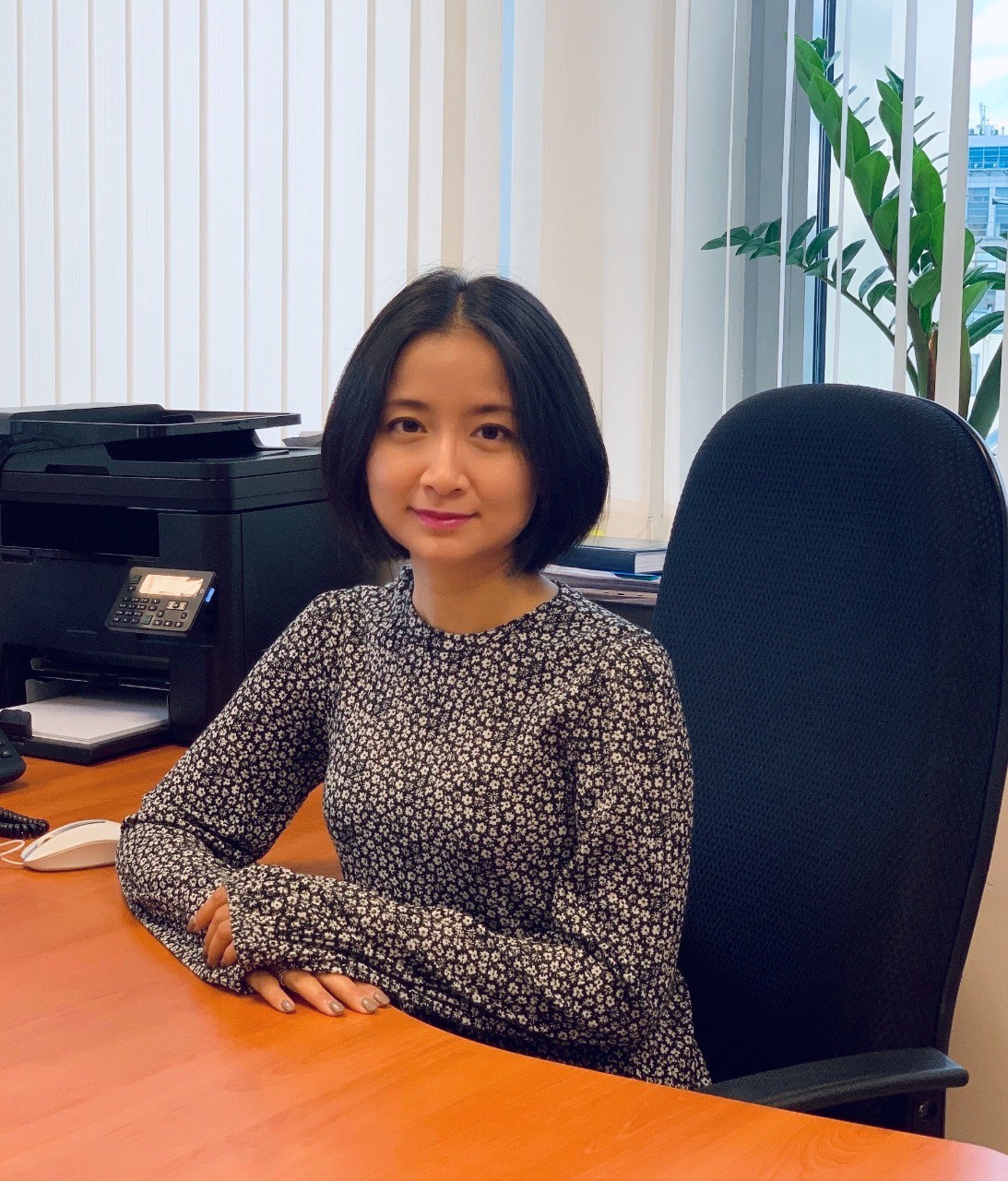 Overseas Vietnamese
Doan My Linh (born in 1990) is currently a lecturer at the Faculty of Marketing, Russian Economic University, Plekhanov. In addition to teaching, she spends most of her free time on activities to support Vietnamese students.
November 13, 2022 | 06:58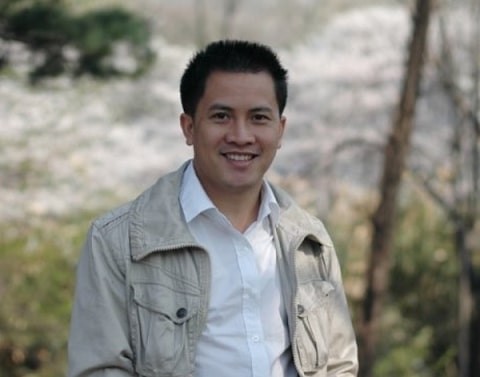 Viet's Home
The research results on the application of AI technology by doctor Truong Van Tien have been published in two prestigious journals and many magazines in the US.
November 12, 2022 | 08:12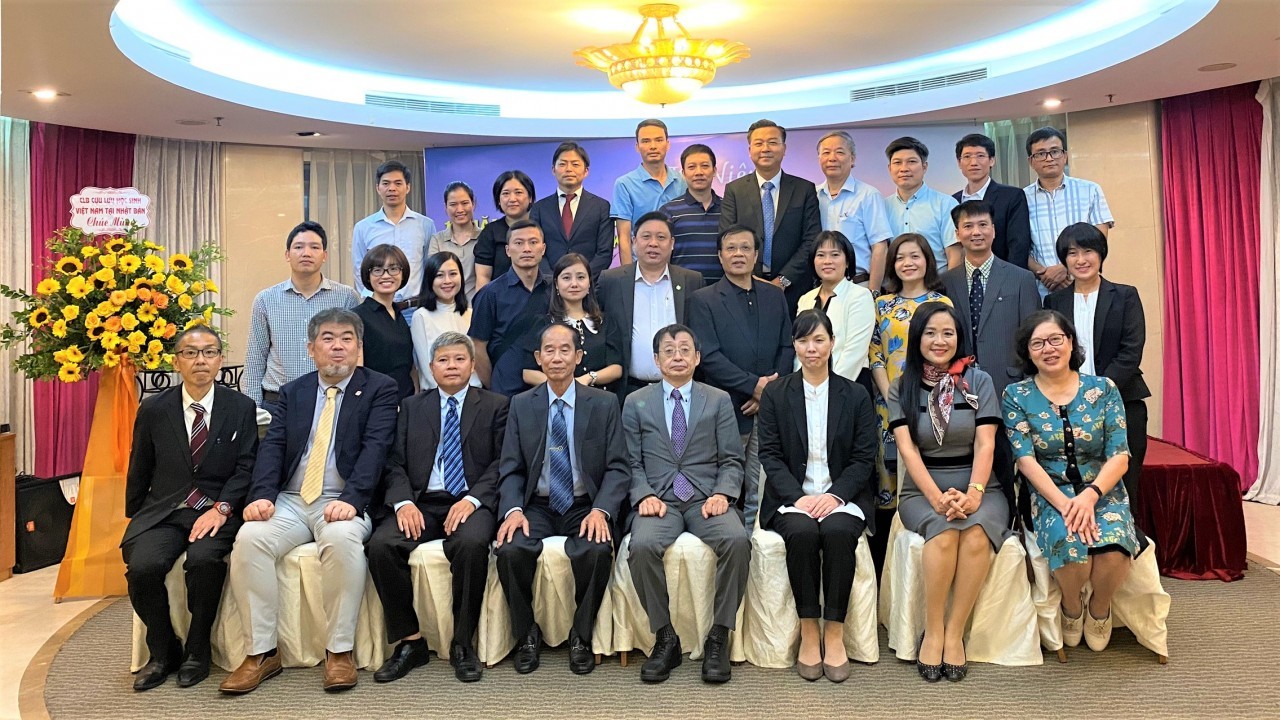 Overseas Vietnamese
The Vietnam Alumni Club in Fukuoka, Japan (FVAJA) just celebrated its 10th anniversary.
November 10, 2022 | 07:13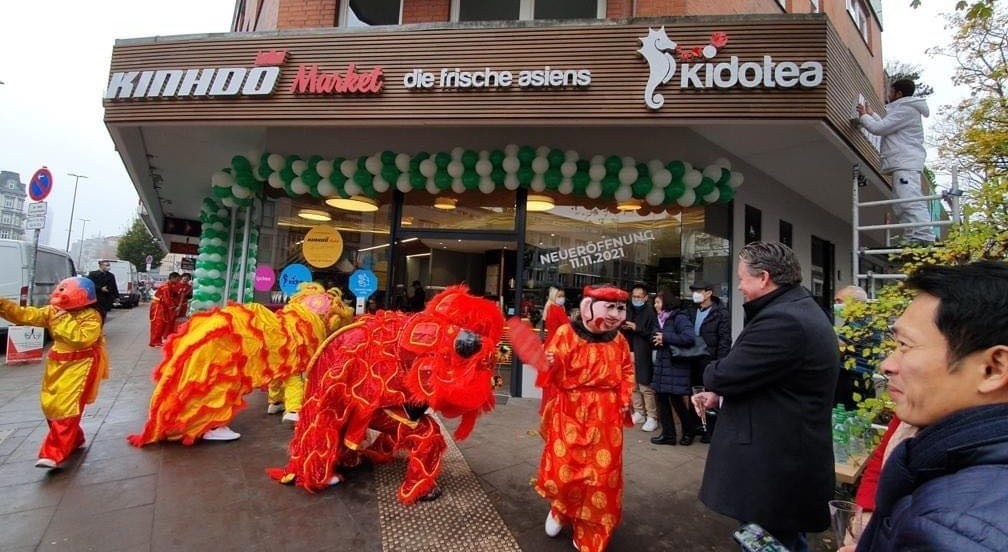 Overseas Vietnamese
After over a year of selling traditional Vietnamese dishes in Hamburg (Germany), Lam is happy that not only overseas Vietnamese in Germany but many Germans are also enjoy banh mi. This dish has quickly become a "best seller" and the pride of this restaurant.
November 07, 2022 | 08:13