Vietnamese woman reunites with son after 22 years of being missing in U.S
"Oh my God, Lam, we finally found Lam, our son", Thu talked with her husband in explosive happiness. The phone screen showed a man in black with a familiar appearance.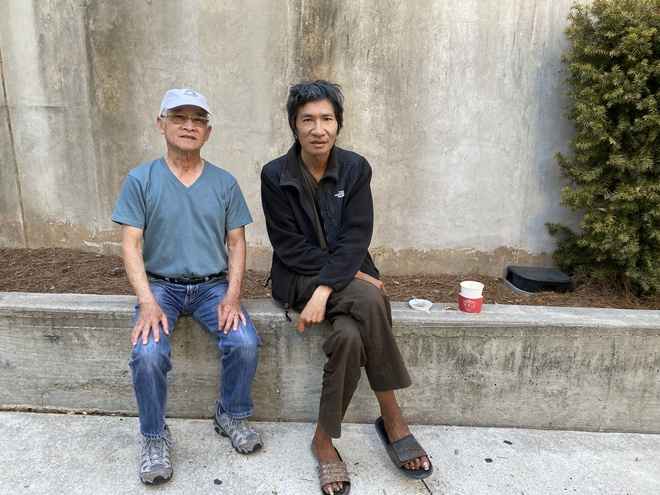 Lam (R). Photo: Pham Duy Quang
It was dawn on Tuesday, April 13 (Vietnamese time). Up to now, Nguyen Thi Thu (74, living in Ward 11, District 5, HCM City) still clearly remembered the moment when she finally found her son, Pham Duy Lam (born in 1972) who was missing in the U.S for over past 22 years, Thanh Nien Newspaper reported.
Blissful moments
Looking at photos sent via mobile phone from the other side of the hemisphere, Thu felt like that she was touching her son's hair and cheeks.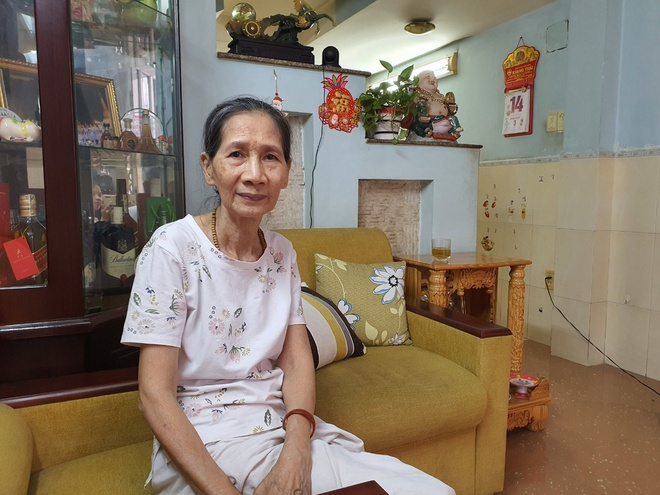 Thu, Lam's mother. Photo: Pham Duy Quang
Pham Duy Lam, Thu's son who got lost for over the past 22 years, was found homeless by Thu's relative, Pham Duy Quang (73, residing in Orange County, Southern California, the U.S) in a street in Atlanta, Georgia State.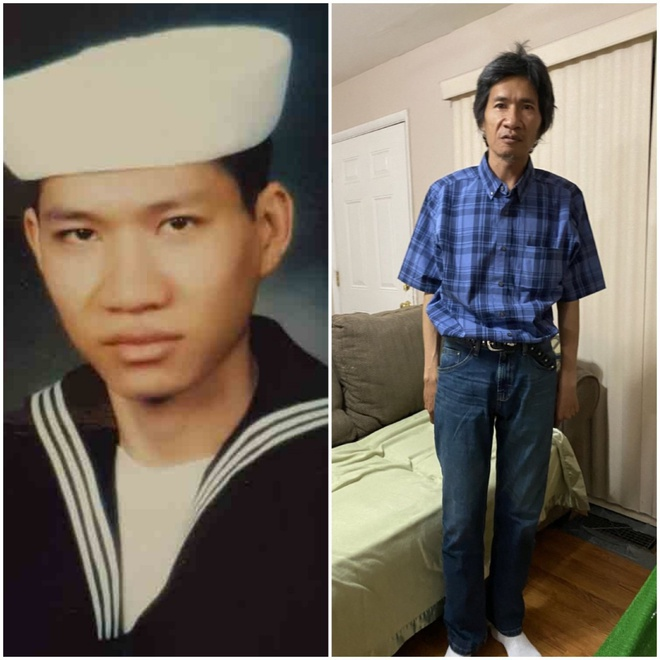 Lam (L) in the military and now (R). Photo: Pham Duy Quang
"Look, Lam's hands and feet are black. His toenails haven't been cut for a long time. Slippers are unmatched. Under the rain, wind, and snow, what are his shelters?" Thu shed tears while talking with reporters.
"My husband is sick, so I often stay up late to take care of him every night. On April 13 night, I received Quang's video call, I saw Quang standing next to a man in black. Quang asked me if I recognized who that man was. Oh my God, Lam, Lam, our son, we finally found our son. I burst with joy while awakening my husband. Distinguished eyes, nose and cheekbones, it was really my son", Thu recalled.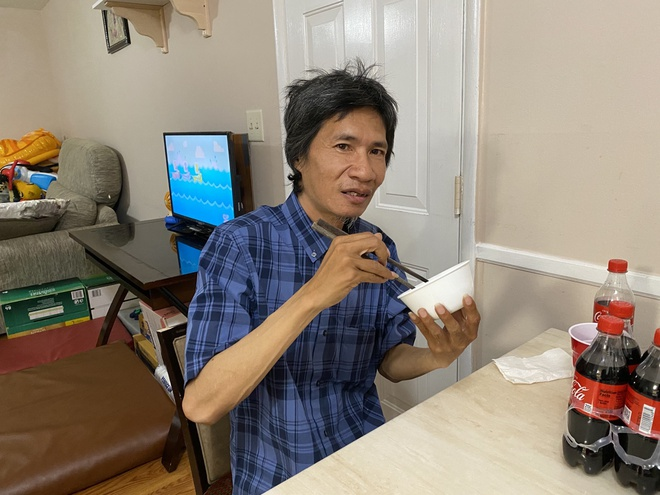 Photo: Pham Duy Quang
"Do you know who this is?", Quang asked Lam. The man with shaggy hair and a haggard face softly said "Daddy". Quang then pointed at Tuan, Lam's younger brother, and asked "who is this", Lam replied, "Tit" (Tuan's alias). 22 years elapsed, Lam still remembers his mother, father, and cute alias of his younger siblings.
Experiencing tuberculosis, Lam's father, Pham Huy Can, 82 couldn't stand up to see his son. He was lying in the bed and closed his eyes. Tears fell down on his wrinkled and age-spots face.
Millions of thanks
According to Thu, her journey of finding her son had received enthusiastic assistance from many people especially her relative, Quang, Thanh Nien Newspaper, VTV's "Điều ước thứ bảy" program (the 7th Wish), Vietnamese singer Huong Tram who studied at the U.S, etc.
According to Thu, in early April this year, after receiving the Covid-19 vaccine, Quang and his wife rented a small apartment in Atlanta to find Lam. Thanks to the support of Phuong California (who often extends help to the homeless) and the Vietnamese nail community in Atlanta, Quang came to the street where was supposed the place Lam often wandered.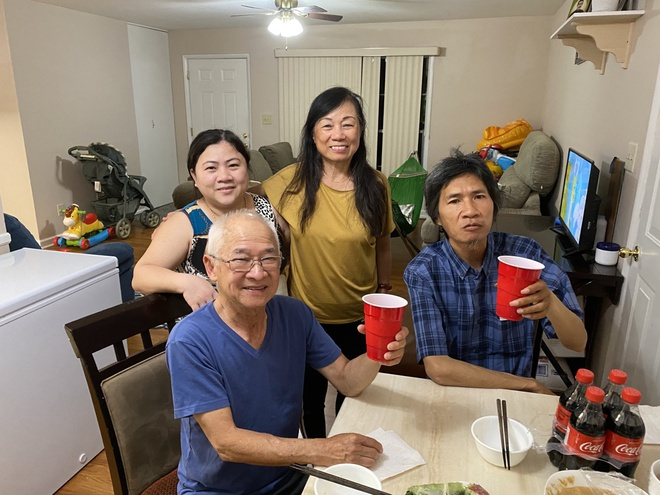 Quang (Left, front), Photo: Pham Duy Quang
Quang sometimes gave up his hope and wanted to come back to California. He and his wife came to all prisons, churches, and Vietnamese pagodas in Atlanta but couldn't find Lam. They then came to a nail salon called Passion through the clues provided by a radio announcer.
Vietnamese people working at the Passion nail salon showed Quang a picture of a man in brown. Quang realized Lam, went to that street and saw him. Quang bought Lam ice cream. Lam told Quang why he came to the U.S, how he missed his family in Vietnam, and Uyen, his cousin who arrived in the U.S with him in 1987. Lam and Uyen then talked on the phone with each other. Lam also agreed to follow Quang to the inn.
"I would like to send my millions thanks to people who enthusiastically supported my family to find my son. Everything is still like a dream", said a mother with a thin appearance and white hair.
"I hope you forgive me"
Since finding Lam, Thu barely slept and was really looking forward to reuniting with her son. She thought of which clothes she would wear to welcome Lam or which things she would say to him first.
Quang promised that he would prepare all procedures so that Lam could soon return to Vietnam to reunite with his family.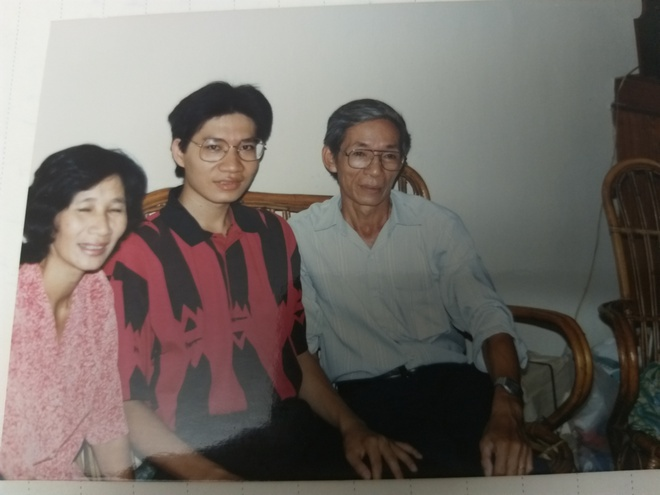 Lam and his parents took a photo when he came back to Vietnam in 1955. Photo: Pham Duy Quang
"I don't know how Lam could go from Boston to Atlanta. Although there are many things I want to ask him, I let him time to calm down first. I hope him to leave all miserable days in the U.S behind and would lead a peaceful life in Vietnam", Thu was quoted as saying.
"I'm really looking forward to meeting and hugging my son in my arms. I also hope him to forgive me. During the past 22 years, there was no single day that I hadn't missed him".
Pham Duy Lam (49 years old this year) went abroad with his aunt's family in 1987. In 1989, he came to the U.S to study at a high school and then joined the army. Nevertheless, Lam was diagnosed to be depressed and couldn't continue serving in the army. In 1999, he returned to Vietnam to visit his family and then came back to Boston for treatment. But then, the family lost contact with him. In 2002, Lam's aunt confirmed Lam was missing and didn't know where to find him.