Vietnam's COVID-19 Nanocovax vaccine to be priced US $10.3 per dose
With US $10.3 per dose, Nanogen's Nanocovax, which is about to enter the first phase of human trials in the coming days, will be economically affordable to all Vietnamese citizens.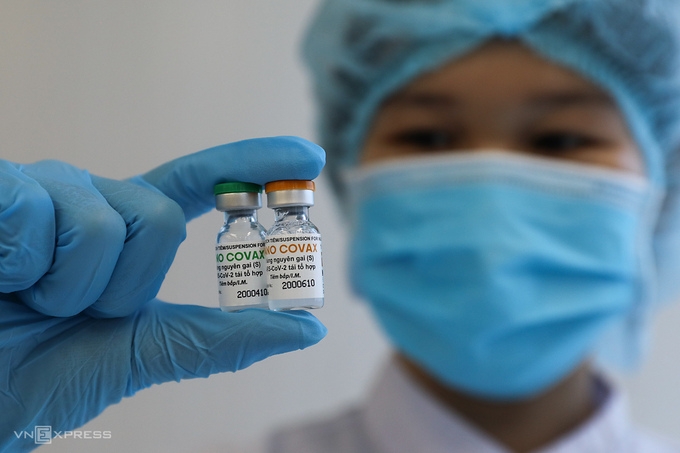 Nanocovax is priced at only $10.3 per dose (Photo: VNE)
"Each injection is priced at around VND 120,000 (US $5.18). Nanocovax has two injections, it will cost each individual a sum of VND 240,000 for the COVID-19 vaccination", Dr. Do Minh Si, Nanogen's research and development director said on December 10, adding that the price was based on production costs, clinical trials costs and other relevant fees.
Notably, the Director said he was targeting Nanocovax to be over 90 percent effective, "like other potential COVID-19 vaccine candidates in the world", Dan Tri reported.
Earlier on December 8, a representative from Nanogen company stated that the company was planning to priced Nanocovax at no more than VND 500,000 (US $21.62). The company was also trying to include the vaccine into the list of drugs covered by health insurance.
Nanogen's current production capacity is around 10-20 million doses per year. The company is planning to upgrade its factory to increase the production scale to 50-70 million doses per year.
"We will prioritize domestic distribution before any plan to export the vaccine", Si emphasized.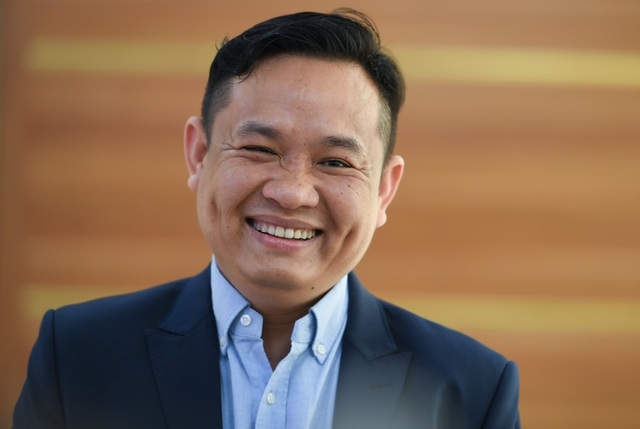 Dr. Do Minh Si, Nanogen's research and development director (Photo: Dan Tri)
Nanocovax is the first made-in-Vietnam COVID-19 vaccine to enter human trials. Nanogen company is running the first phase of human trials on 60 volunteers starting December 10 before moving to the second phase with some 400 volunteers. The third stage of the clinical trials is yet to be decided.
If everything goes well with the clinical trials, Nanocovax, which developed under recombinant protein technology, is expected to enter mass vaccination in May, 2021.
"If there were no vaccine as soon as possible, we'll have to wait until the latter half of 2021, or even 2022 to put the epidemic under control. It's like being prisoned if we lose a few years of freedom", Ho Nhan, General Director of Nanogen company was quoted by VNE as saying.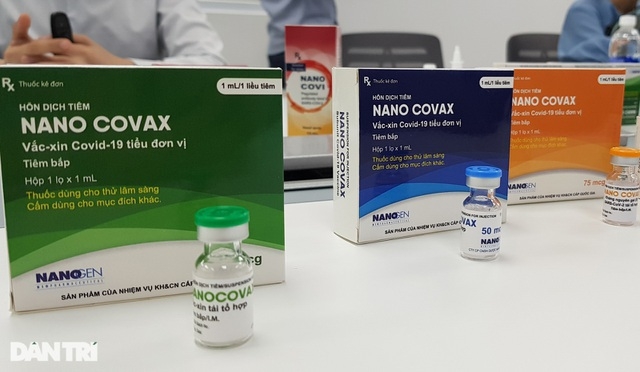 NanoCovax (Photo: Dan Tri)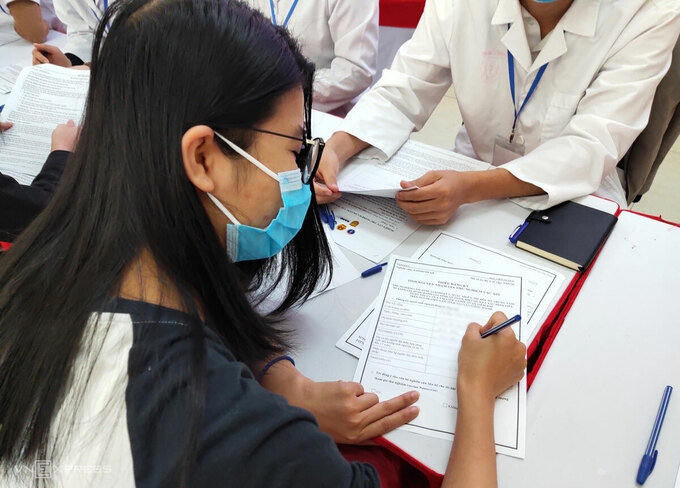 First Vietnamese girl signing for voluntary form for the phase one of Nanocovax's human trials (Photo: Dan Tri)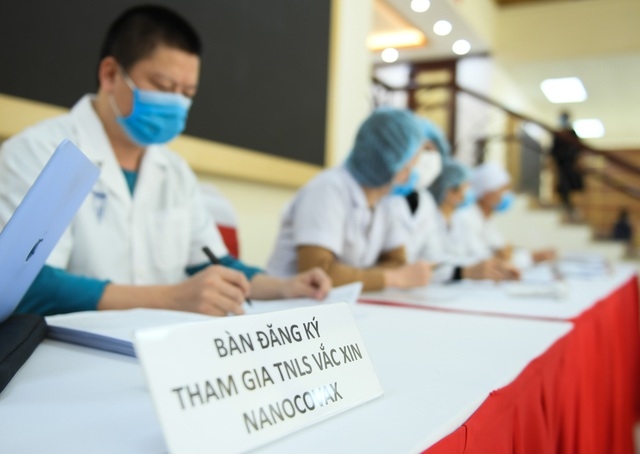 Registration desk (Photo: Dan Tri)
Nanogen's COVID-19 vaccine is evaluated as safe. Side effects on mice and monkeys are "negligible", only cause mild irritation and itching which last for only 30 minutes. Anatomy of vaccinated mice found no internal organ damages.
The health ministry earlier has assessed Nanogen's Covid-19 vaccine candidate among the most promising, having been successfully produced on a laboratory scale and provoked immunogenicity during animal testing.
Vietnam has four Covid-19 vaccines produced by Nanogen, Vabiotech, Polyvac and the Institute of Vaccines and Medical Biologicals (IVAC) currently under research.
Vabiotech, Polyvac are currently evaluating their vaccines on animals, having completed the laboratory-scale production process.
Meanwhile, IVAC will continue to cooperate with Russia and "actively contact with China to have access to China's vaccine".
On global scale, there are currently 11 COVID-19 vaccine candidates under the third phase of human trials. Pfizer/BioNTech's vaccine (the US) is the first vaccine to complete the trials with 95 percent effectiveness and granted the emergency use authorization from the UK and Bahrain.
Meanwhile, Moderna's vaccine is on its final clinical trial phase, with effective rate reaches 94.5 percent. Oxford/ AstraZeneca is 70-90 percent effective, depending on the injection dose. Russia's Sputnik V (95 percent effective) is scheduled to begin mass vaccination next week.
Moderna's vaccine is priced at 37 USD per dose, meanwhile, Pfizer's vaccine and Oxford's vaccine are more reasonably priced at 19 USD and 3 UDD per dose, respectively.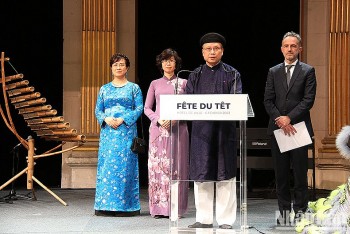 Friendship
Speaking at the celebration on the occasion of Lunar New Year for the overseas Vietnamese in France on February 6, Ambassador Extraordinary and Plenipotentiary of Vietnam in France Dinh Toan Thang emphasized that 2023 is an important milestone to promote the friendship and cooperation between Vietnam and France to the next level.