Home-grown Nano Covax Vaccine 90% Effective Against SARS-CoV-2
Nano Covax, Vietnam's domestically-developed vaccine, has proven to be 90 percent effective against SARS-CoV-2.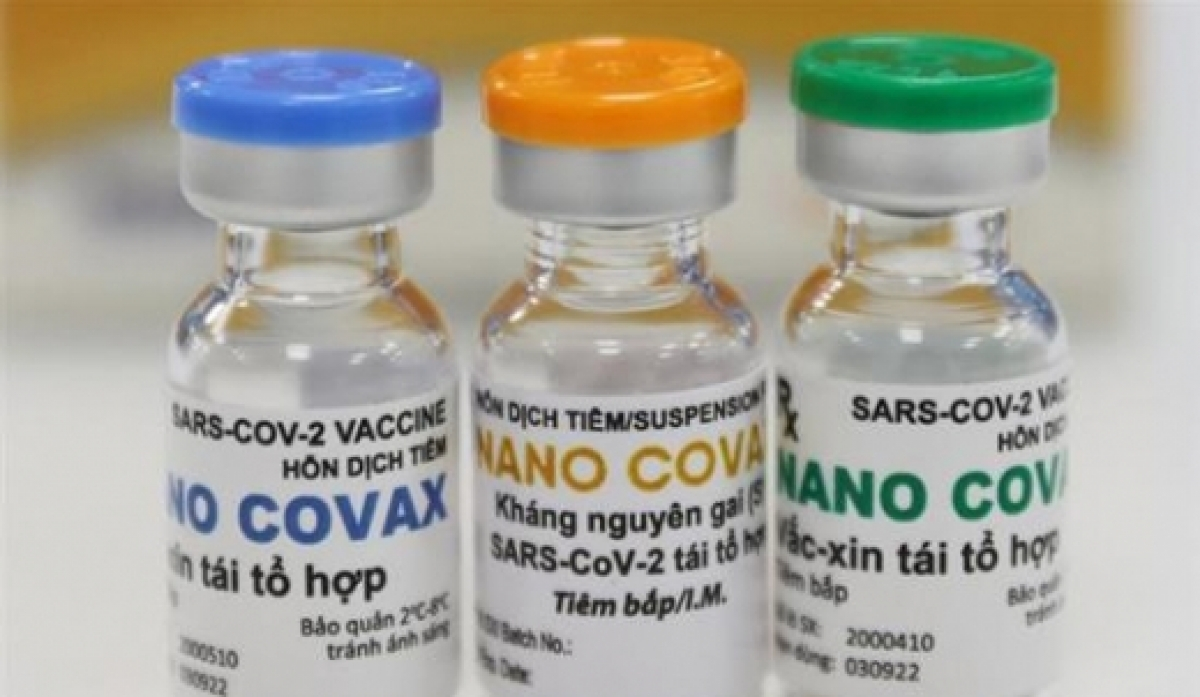 Made-in-Vietnam Nano Covax proves to be 90% effective against the SARS-CoV-2 virus. Photo: VOV
Nanogen Pharmaceutical Biotechnology JSC, the developer of Nano Covax,has submitted another request to the Ministry of Health for an early approval of its vaccine Nano Covax for emergency use after the vaccine initially proves to be 90% effective against symptomatic Covid-19 virus, VOV reported.
A group of scientists at the Ho Chi Minh City Pasteur Institute conducted a reseach project to evaluate the efficacy of Nano Covax based on its immunogenicity.
The scientists took blood of vaccinated volunteers, diluted and mixed it with the live SARS-CoV-02 virus through plaque reduction neutralisation tests (PRNT) in the laboratory.
Comparing with serum samples of a group of recovered Covid-19 patients, they found the neutralizing antibody titer of Nano Covax was twice as much as that of the recovered group, equivalent to a 90% efficacy in preventing symptomatic Covid-19 virus.
They also found that three months after receiving the vaccine shots, the specific antibody level of the volunteers is still three times higher than that of the recoveries.
The scientists revealed the initial results of their research on the Wuhan strain of the SARS-CoV-2 virus.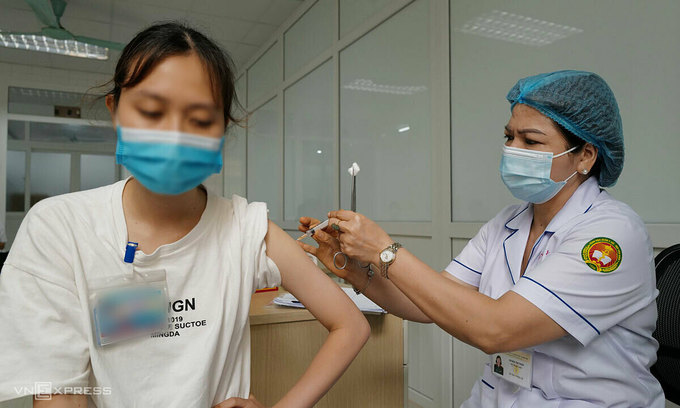 A woman receives a shot of the Nanocovax vaccine during a human trial phase in Hanoi, June 2021. Photo: VnExpress
Meanwhile, scientists from the National Institute of Hygiene and Epidemiology are also assessing the efficacy of Nano Covax against the mutated strain of the Delta variant which was first identified in India, and initially found the vaccine is capable of neutralizing this strain.
Deputy Minister of Health Tran Van Thuan said that his ministry will hold an appraisal council meeting and make an official announcement on August 7.
Nano Covax is Vietnam's first COVID-19 vaccine that is entering the third phase of human clinical trial with the participation of 13,000 volunteers. All the volunteers are set to receive two shots by August 15.
More than a month ago, Nanogen submitted a document to the Ministry of Health, requesting that the ministry consider approving its vaccine for emergency use in Vietnam.
However, ministry officials said they need more time to evaluate the safety and efficacy of the vaccine.
President urges early approval for Nano Covax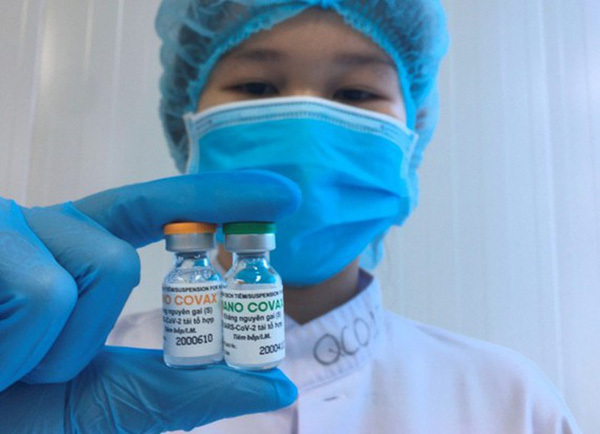 Each dose of Nanocovax vaccine is expected to cost VND120,000 ($5.23). Photo: Vietnamnet
Speaking at a meeting with Nanogen Pharmaceutical Biotechnology JSC in HCM City last month, President Nguyen Xuan Phuc demanded the Health Ministry to simplify procedures and soon approve the use of Vietnamese Covid-19 vaccine Nano Covax.
The Ministry of Health and related agencies need to create favorable conditions, reform administrative procedures, shorten the vaccine production process while ensuring people's health, he said.
As the community outbreak in Ho Chi Minh City is developing complicatedly, vaccine now plays a key role, he said.
"In such an urgent context, it is imperative to consider early approval for Vietnamese vaccine to soon put it into use. Safety requirements are top priority, but all related procedures must be done quickly," Phuc was cited by VnExpress as saying.
Deputy Health Ministry also said Vietnam is striving to have at least one domestically developed vaccine this year.
Ho Nhan, General Director of Nanogen, said the company can produce over 10 million doses per month and by October 2021 onward, it could raise the capacity to 30 million doses per month.
The Nanocovax vaccine is expected to cost VND120,000 ($5.23) per dose./.
Vietnam has vaccinated over eight million people against Covid-19 so far, with over 820,000 fully immunized.
Around 11.5 million AstraZeneca vaccine doses have arrived in Vietnam, either through contracts, global vaccine access mechanism Covax or foreign aid, accounting for around 62 percent of all doses currently available in the country.
The country aims to achieve herd immunity by next year through vaccinating 70 percent of its 96 million population.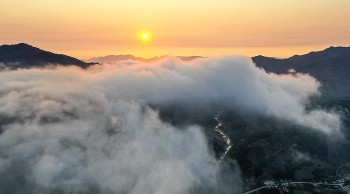 Multimedia
The gorgeous dawn behind a sea of fluffy white clouds creates a wonderful and beautiful picture of Truong Son Dong peak, Quang Ngai.