Vietnam's COVID-19 success through the eyes of an American living in Ho Chi Minh City
Christopher Otis is an American living in Ho Chi Minh City, Vietnam. He describes himself as a "Teacher, photographer, geographer, political enthusiast". During the uncertainty of the coronavirus pandemic, he emerged into real life in the biggest city in Vietnam, observed, thought, and then wrote about his experience of living in "the second home" where the success in fighting against COVID-19 is now widely recognized.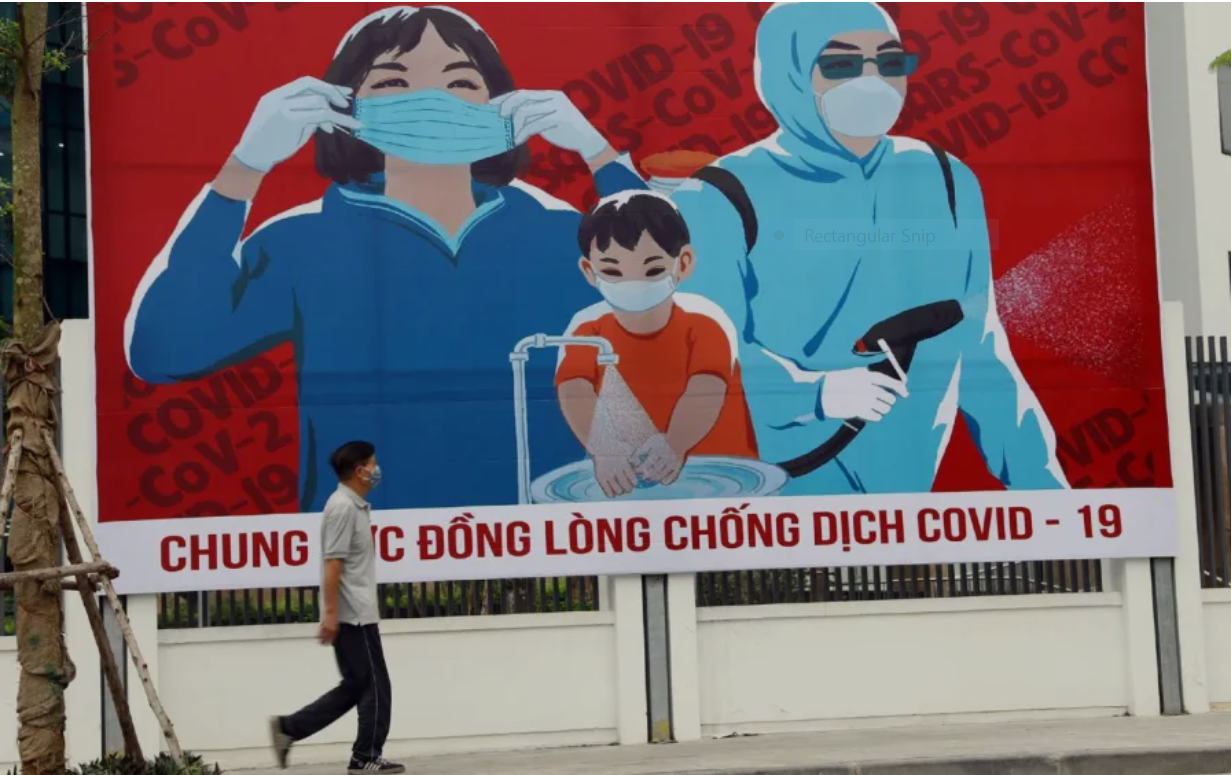 A man walks past a Covid-19 fight poster in the capital city of Hanoi, Vietnam. Photo: VNA
67 days as an amazing milestone
Christopher Otis started his thought by reminding that, it had been 67 days (at the time of his publishing article) since the last confirmed community transmission of COVID-19 in Vietnam, "a country of nearly 100 million people that shares a 1444-km border with China, its neighbor with which it has, for all its political and social complications, an extremely active and productive trade and economic relationship".
However, the situation was extremely serious in his home country, the United States: "there's been ... of 20,000–30,000+ new cases confirmed every day, averaging out to a new infection occurring somewhere in the country every 3–4 seconds". Otis described his experience of "emotions ranging from anxiety and worry about my at-risk family members" who are suffering from the pandamic in the U.S currently.
From his real observation and experience during the time staying in Ho Chi Minh City, Vietnam, Otis wants to write "about another country, a country that for centuries had to fight, literally, for international recognition of the most basic aspect of its existence: its sovereignty and independence. This is about a country that still hasn't been getting the international recognition it deserves for a variety of recent accomplishments, but most notably its complete and total domination of the global COVID-19 pandemic". And the country's name that Otis is talking about is Vietnam.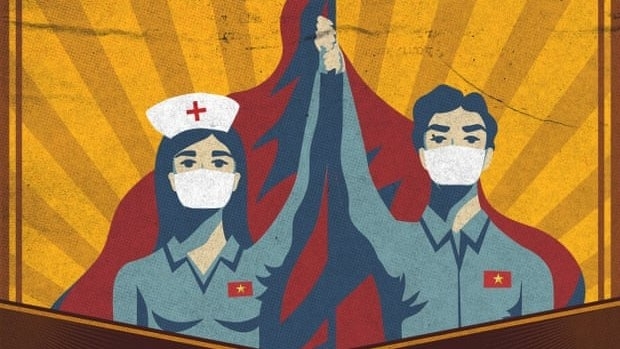 The poster by Vietnamese artist calling for public support to fight the pandemic. Photo: Nhandan
Zero deaths. Yes, it is true
According to Otis, "iI's hard to sum up just how sensationally the country has handled this pandemic. With a national healthcare budget that's a mere fraction of that of the United States, Vietnam has managed to keep the number of infections extremely low (349 at time of publishing, a sizable portion of which includes imported cases resulting from the repatriation of Vietnamese citizens abroad)".
And the most remarkable success of Vietnam from this foreigner's eyes is, Vietnam has prevented even a single death from occurring due to COVID-19, an incredible statistic surely made possible by a bit of good fortune, but even more so by an extremely well-organized and well-executed government response that successfully limited the number of active infections in the country, which prevented the healthcare systems of the country from being overwhelmed and has allowed the nurses and doctors to treat all of the COVID-19 patients, from the asymptomatic ones to the sickest, with as much care and attention as necessary".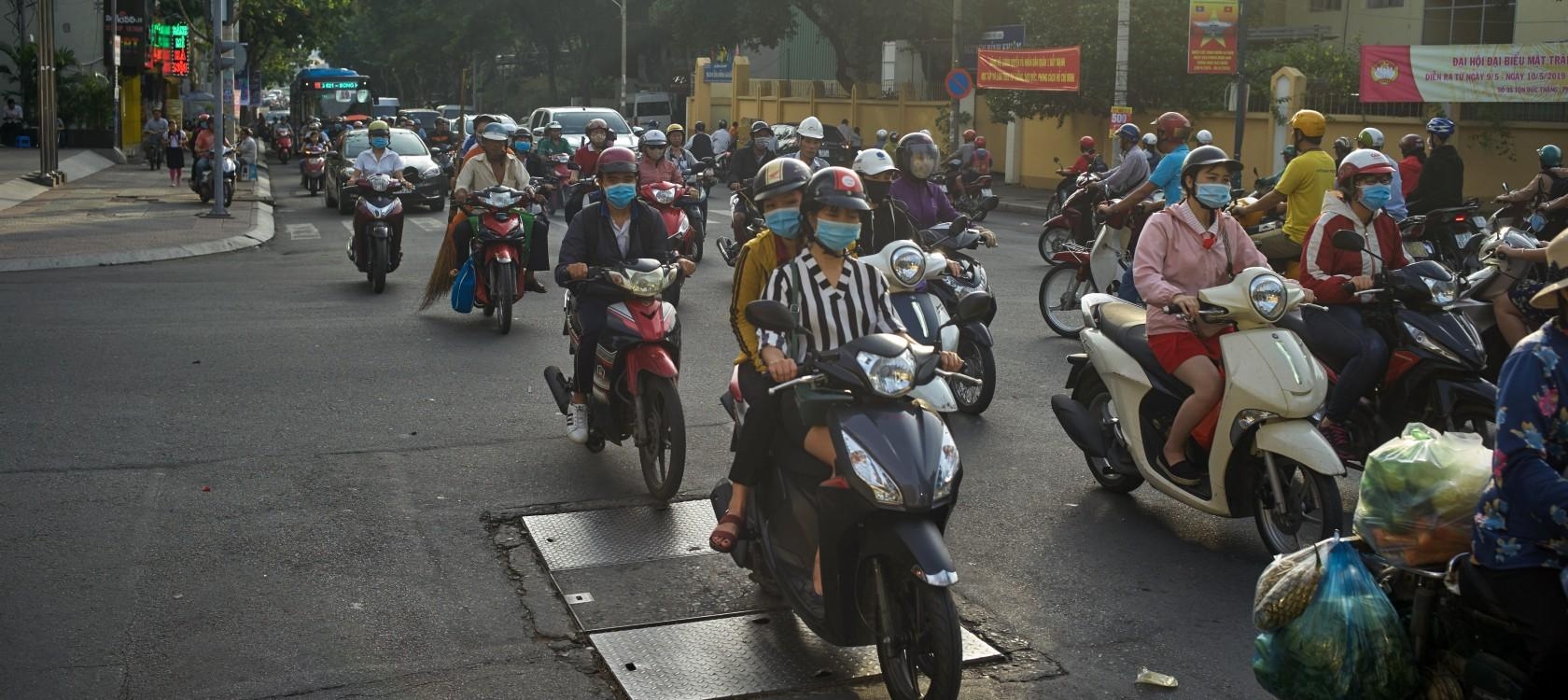 Morning rush hour traffic in Ho Chi Minh City. Vietnam is back to the new normal. Photo: Morgan Ommer / NOI Pictures / AFD
Working as an English teacher in Ho Chi Minh City, the first thing that immediately caught Otis's attention was the closure of schools across the entire country, which essentially extended the Tet (Lunar New Year) holiday break for a couple more weeks. "I was shocked at the quick response, and was certainly not the only person to label the move an overreaction given that the country only had a handful of cases at the time", confessed Otis.
In Otis's point of view, there are a number of effective and timely interventions implemented by Vietnamese Government that brought positive outcomes, including the national school closures, strict contact-tracing methods, closed borders, mandatory quarantines for those in contact with confirmed infected patients, unprecedented transparency and communication from the government, and strict social isolation period that forced the majority of non-essential businesses to close and banned public gatherings of more than 2 people throughout the month of April, and so many more... As a result, "the spread of COVID-19 in Vietnam never really took off as it did in much of the rest of the world", commented Otis.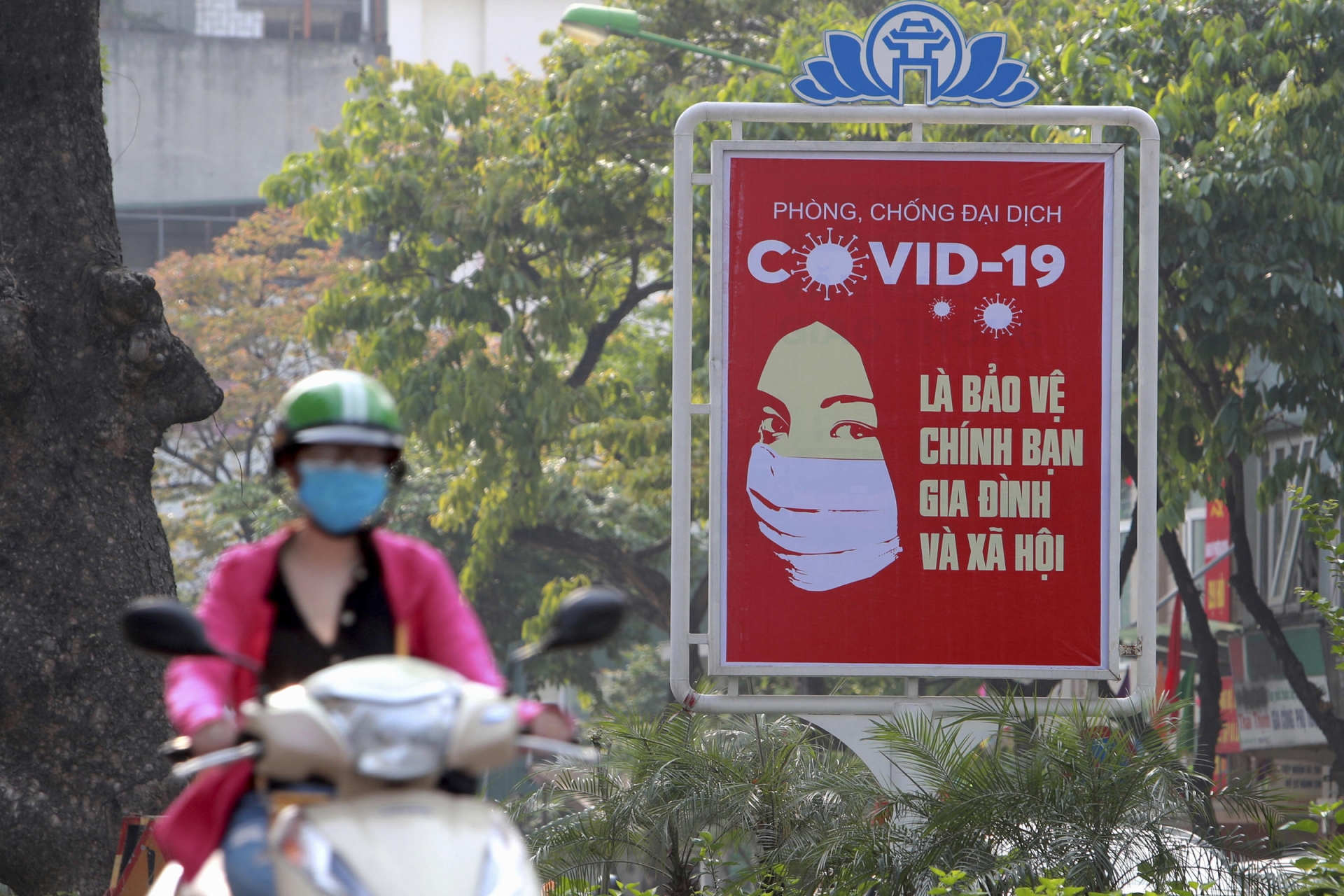 A motorcyclist drives past a poster calling people to take care of their health against the new coronavirus in Vietnam. Photo: AP/HAU DINH
Otis, among many other foreigners who have been staying in Vietnam during the COVID-19 pandemic, feels that he is so lucky to be in a very safe country like Vietnam.
According to Otis, "It's difficult to put into words just how proud I am of my second home, and to explain just how odd it feels to be living in a metaphorical bubble of safety while much of the world is still reeling from this virus".
"But I truly believe that Vietnam, against long odds, has become one of the best and safest places to be during this pandemic, and I hope that the rest of the world can learn some valuable lessons from how this amazing country has handled the COVID-19 situation so far", said Otis.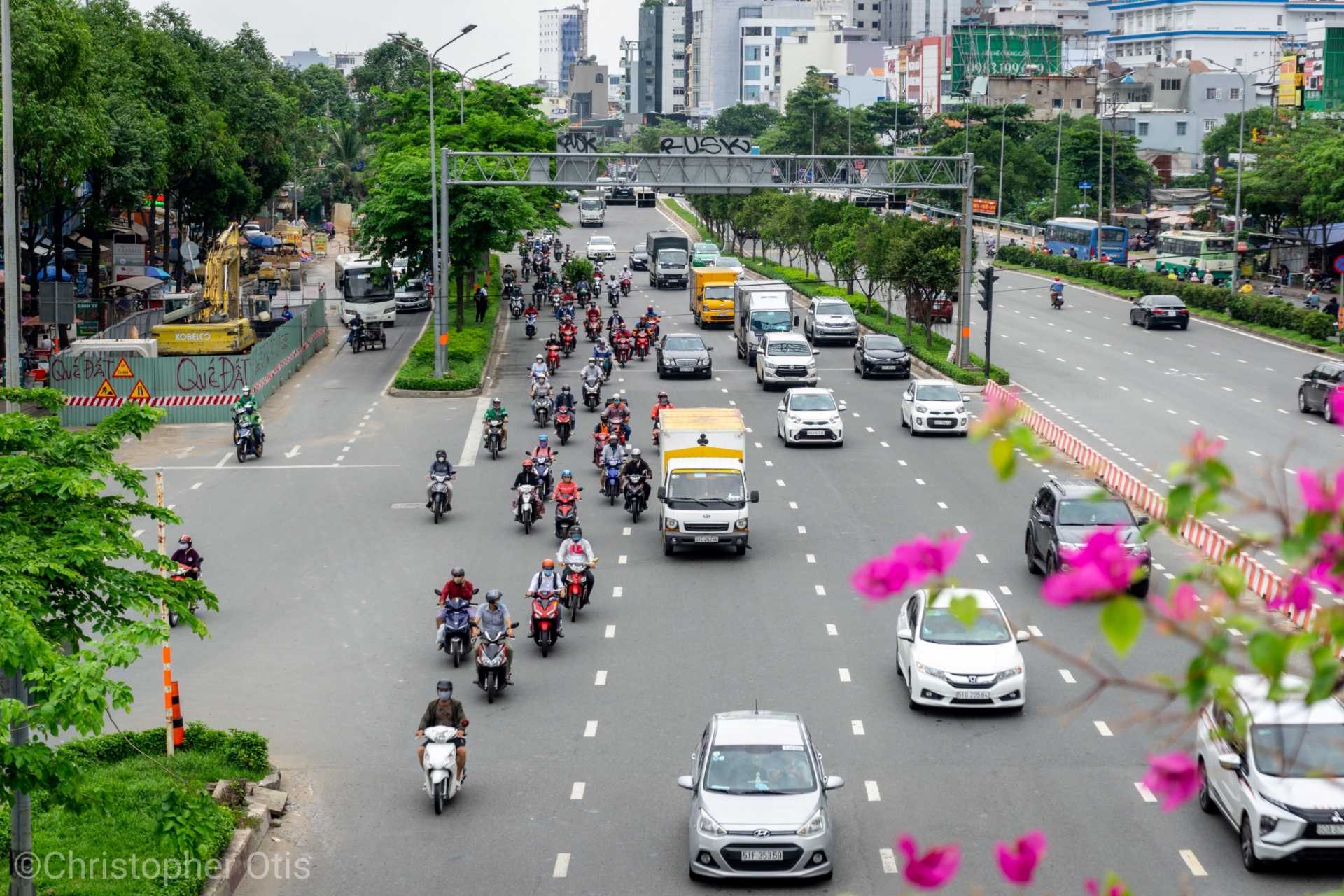 The streets of Ho Chi Minh City have come roaring back to life after Vietnam's successful fight against COVID-19. Photo: Christopher Otis
Multimedia
Men descend on Bavarian town to try their luck in the German Moustache and Beard Championships 2021.