Vietnam's English proficiency slips in 2020 Asia ranking
An international language training company says Vietnam has fallen 13 places in the EF English Proficiency Index (EPI), leaving Vietnam to stay in the low-proficiency category for the second consecutive year.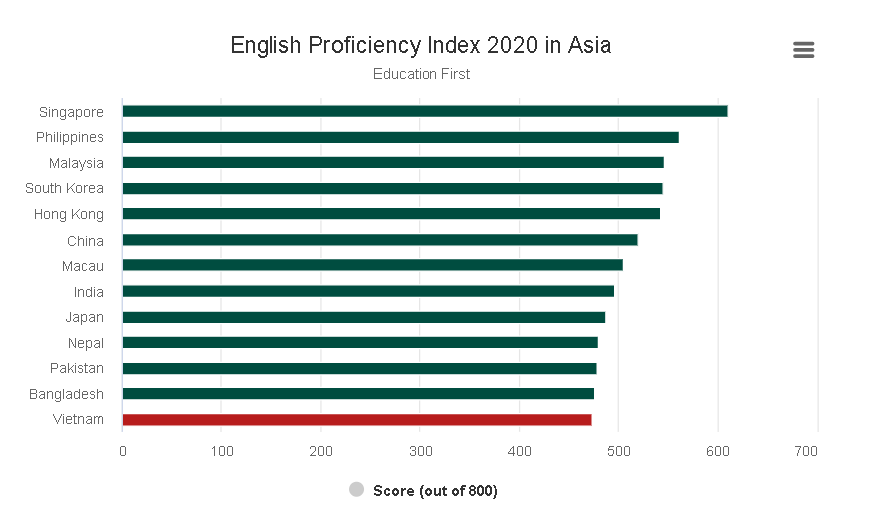 (Source: VNE)
Vietnam's EPI average score was 473 out of 800 in the marking for 2020, making it the second year in a row Vietnam has been listed in the low-proficiency category, according to "the world's largest ranking of countries and regions by English skills" released by Swiss Education First (EF), a global language training company.
The ranking was based on surveys conducted in the form of an online quiz with the participation of nearly 2.2 million adults from 100 non-native English speaking countries and territories, VNE reported.
For the first time, the points scale has been moved to 800 this year, equivalent to English level C2, the sixth and final level in the Common European Framework of Reference (CEFR).
A report on the ranking explained a low proficiency level as an individual only being able to "navigate an English-speaking country as a tourist, engage in small talk with colleagues, and understand simple emails from colleagues."
In Asia, Vietnam was ranked 13th among 24 economies, down from 10th last year, and 65th globally. The three nations with the highest ranks in Asia, Singapore (10th), the Philippines (27th) and Malaysia (30th) were listed in the "very high proficiency," "high proficiency" and "moderate proficiency" categories.
In Southeast Asia, Vietnam's English skills were higher than Indonesia (74th), Cambodia (84th), Thailand (89th), and Myanmar (93rd).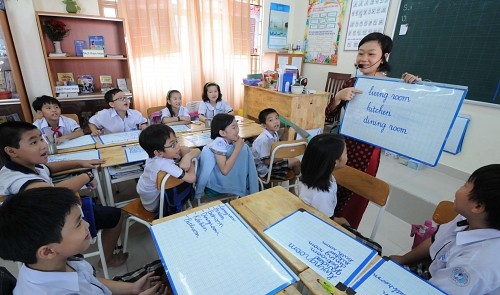 An English class in Vietnam (Photo: VNE News)
The report noted that English proficiency in Asia declined slightly compared to last year, with almost half the countries surveyed registering a drop in scores. It also said that despite major investments in English education in both the private and public sectors, the average proficiency score in Asia has remained stagnant for the past five years.
Vietnam's two major cities, Hanoi and Ho Chi Minh City, were also listed in the "low proficiency" category, with the former having a marginally better score (481) than the latter (477).
The report also said that in Vietnam, where per capita income last year reached $3,498 and over 70 percent of the population has internet access, men were better at English than women.
In Vietnam, English is a compulsory subject from 3rd grade onwards. Students in public schools are mostly taught using the traditional methods of grammar exercises and vocabulary cramming. In major cities like Hanoi and HCMC, many parents send their children to English centers at an early age.
In Vietnam's latest national high school exams, the average English score was lowest among nine subjects.
Earlier on November 11, a Vietnamese ethnic English teacher named Ha Anh Phuong has been listed among top 10 finalists for the 2020 Global Teacher Prize.
Previously, in March, the teacher outshone tens of thousands of candidates to be included in the top 50 global teachers by the Varkey Foundation. She was congratulated by the Minister of Education and Training Phung Xuan Nha.
Phuong, an ethnic Muong, graduated from a renowned Hanoi University. She was offered the position as representative director cum interpreter for a Pakistani pharmaceutical firm in Vietnam, but she rejected it to pursue her career as an English teacher.
Phuong then learns by herself how to use IT to connect with other teachers and students, even from other countries.
She utilizes movies, online classes, even creating a Youtube channel to teach English for free.
She also writes books to help her students to graduate high school as well as assists teachers with the "borderless class" model and disadvantaged children nationwide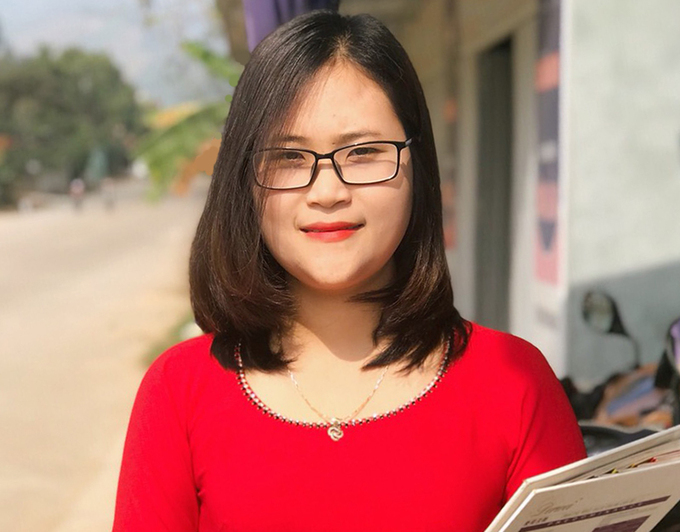 Ha Anh Phuong has been listed among top 10 finalists for the 2020 Global Teacher Prize. Photo courtesy of Ha Anh Phuong.
The United States in early August sent Peace Corps Volunteers to teach English in Vietnam. The move aimed at improving Vietnamese students' learning capacity and contributing to promoting the comprehensive partnership between the two countries as well as educational cooperation and people-to-people exchanges.
The agreement prescribes the scope of cooperation, the number of volunteers to be sent to Vietnam in the first two years, the type of educational institutions where the volunteers will work, and their activities, she added.
It is among the important activities marking the 25th anniversary of Vietnam-US diplomatic ties, Hang stressed.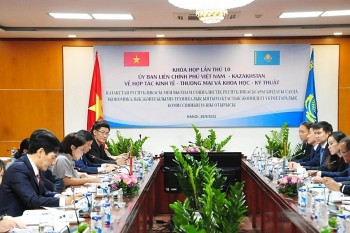 Friendship
The 10th session of the Vietnam-Kazakhstan Intergovernmental Committee on economic-trade and scientific-technical cooperation was held in Hanoi on September 26.