Vietnam's NA election makes international headlines
Prestigious news outlets, including Reuters, Xinhua, Khaleej Times have run articles reporting the unprecedented NA election in Vietnam on May 23.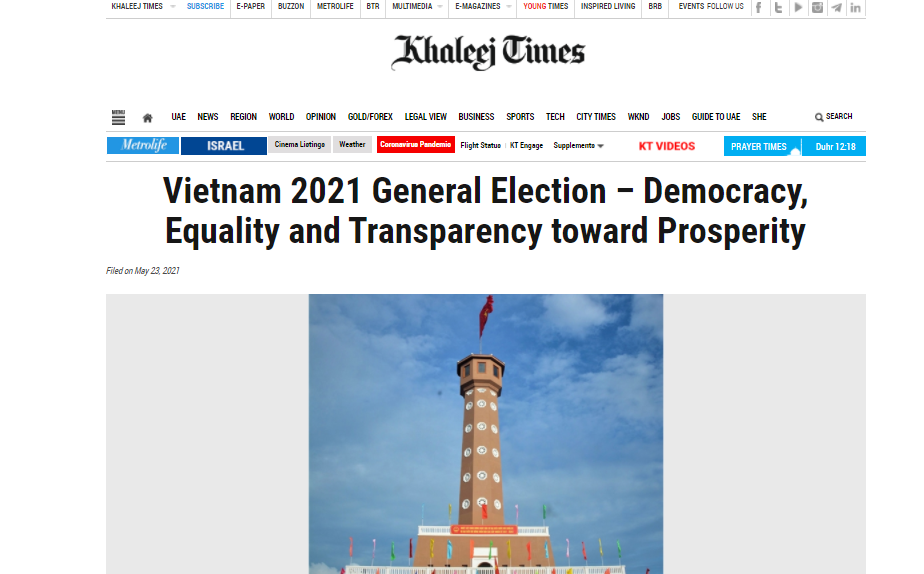 UAE's Khaleej Times runs an article highlighting the success of Vietnam's NA election (Photo: Captured)
The 15th National Assembly and People's Council election has gained considerable attention from the international press, especially when it was held like never before amid the surging Covid-19 pandemic.
In its article named "Vietnam 2021 General Election – Democracy, Equality and Transparency toward Prosperity", UAE's Khaleej Times hailed the election as an overall success. which ensured the democracy of the nation and equality in a legal and economical manner, a true celebration of the country despite the impact from the pandemic.
The election was also of great significance as it took place after the successful conclusion of the 13th National Party Congress whilst the entire population is making every effort to implement tasks defined in the resolution of the congress.
"The 2021 election miraculously overcame the threats of pandemic outbreaks thanks to preventive measures that were prepared accordingly," it wrote.
"This is the fruitful result of months of preparation that was conducted quite early, including the leadership and the members of the National Election Council as well as the subcommittees started earlier for previous elections, which helped arrive at the timely completion of core basis for the implementation of the preparations for the election."
"Before queuing, the voters had their temperature taken at a nearby table where free masks and hand sanitizer were offered, with a loudspeaker broadcasting advice to keep a safe distance," Reuters wrote.
The famous British news agency reported that tens of millions of mask-wearing Vietnamese went to the polls, noting the elections are taking place as Vietnam battles a new COVID-19 outbreak that is spreading rapidly.
"In Hanoi's Long Bien district, around 30 voters were seen queuing by a voting booth waiting for their turn, all wearing masks. Before queuing, the voters had their temperature taken at a nearby table where free masks and hand sanitizer were offered, with a loudspeaker broadcasting advice to keep a safe distance."
It cited NA Chairman Vuong Dinh Hue as saying that organizers have taken measures to ensure the elections would take place safely.
Meanwhile, in the article titled "Parliamentary election kicks off in Vietnam amid Covid-19 concerns" published in China's Xinhua news agency Sunday, the writer reported that all voters had strictly followed Covid-19 prevention and controls protocols. All voters' entry times were recorded to use for contact-tracing if a positive case or a suspected case of COVID-19 is detected.
"Special ballot boxes were brought to hospitals, quarantine facilities and lockdown areas for COVID-19 to ensure people's voting rights, according to the election council. The boxes would be disinfected before and after voting, and marked as potentially hazardous to warn of infection risks and kept separately," the state-run news agency wrote.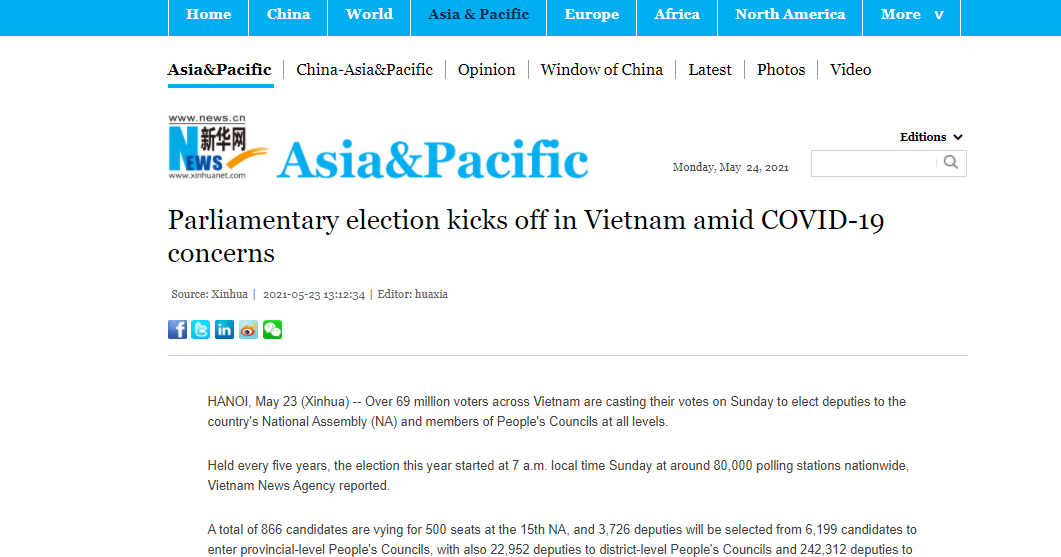 China's state-run Xinhua also reported on the event (Photo: Captured)
Meanwhile, the South China Morning Post news outlet also dedicated one article for Vietnam's election.
At the beginning of the article, it wrote "fewer independent candidates than before are standing in the election for the 500-seat National Assembly, which is held every five years."
"Mask-wearing Vietnamese are going to the polls, with tens of millions expected to select a largely rubber-stamp legislature amid a rapidly spreading COVID-19 outbreak," Australia's prestigious The Canberra Times reported.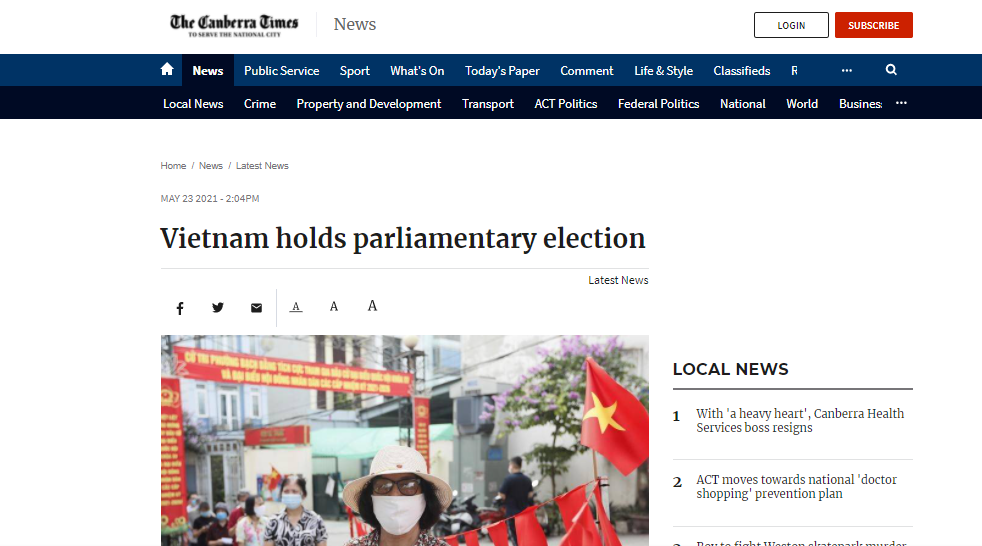 (Photo: Captured)
In the elections, nearly 69.2 million voters across Vietnam will select 500 deputies to the 15th NA, and nearly 4,000 to provincial-level, almost 23,000 to district-level, and over 240,000 to communal-level People's Councils.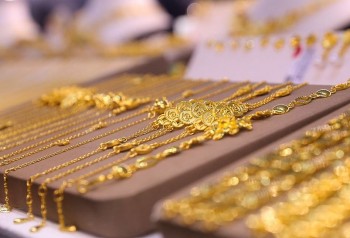 Economy
Vietnam Business & Weather Briefing (May 17): Reference exchange rate kept unchanged, gold price remained, Vietnamese e-commerce likely to reach US$39 billion by 2025.