In terms of production, the total area for ​​shrimp farming is estimated at 725,900 ha (reaching 99.43% of the 2020 plan), with 616,807 ha of black tiger shrimps (equal to 99.48% of the 2020 plan) and 109,093 ha of white leg shrimp (equal to 99.1% of the 2020 plan), Vietnambiz reported.
The total output of shrimps is estimated to reach 790,564 tons (reaching 95.24% of the 2020 plan), with 254,382 tons of black tiger shrimp and 536,182 tons of white leg shrimp.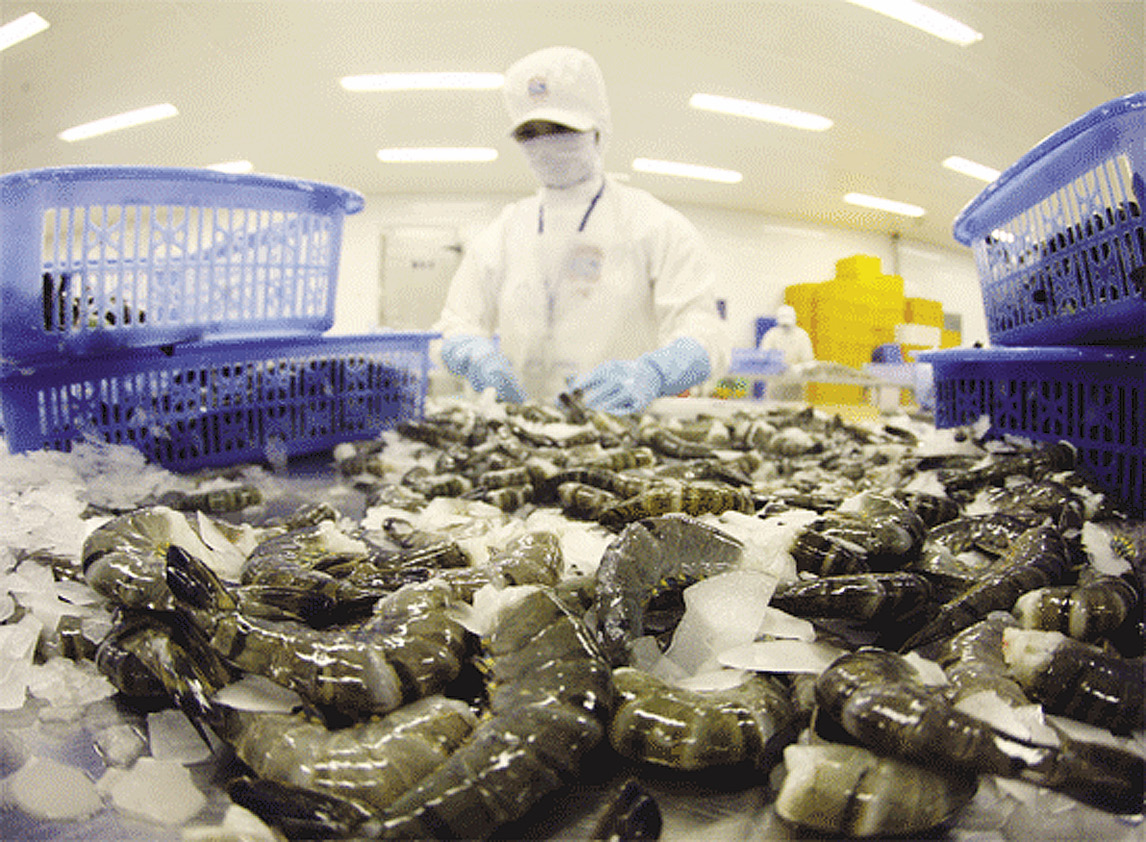 Vietnam's shrimp exports are expected to increase by more than 12% in 2020. Photo: VOV
Raw shrimp prices in the Mekong River Delta have slightly increased due to the reduction in supply and factories adjust purchasing prices to serve export demand at year-end.
Vietnamese enterprises have made efforts in searching, diversifying markets as well as taking full advantages of the opportunities.
As of November, white leg shrimp accounted for 72.5% of total shrimp export value, black tiger shrimp occupied 15.5% and the rest was marine shrimp.
Given the complicated development of the Covid-19 pandemic in the world, processed shrimp products were more preferred than fresh and frozen ones.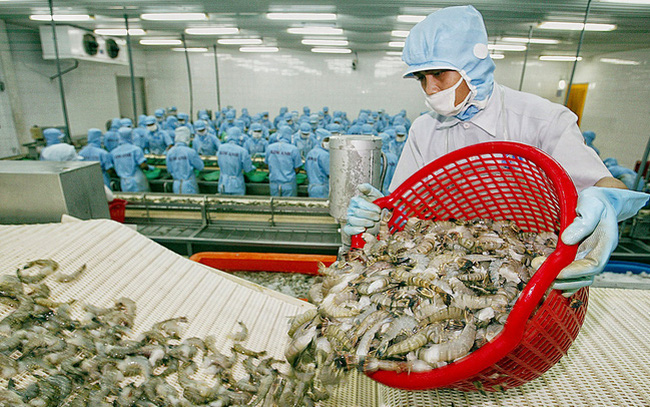 As of November, Vietnam's shrimp exports reached 3.4 billion USD, an 11.3% year-on-year increase.
Photo: CafeF
As of November, white leg shrimp exports stood at US$ 2.5 billion, up 5.7% while black tiger shrimp exports reached US$532.6 million, down 22.5% over the same period last year.
The United States remained the world's leading consumer of Vietnamese shrimp, with turnover in November rising by 37% to US$806.6 million in comparison with last year's corresponding period.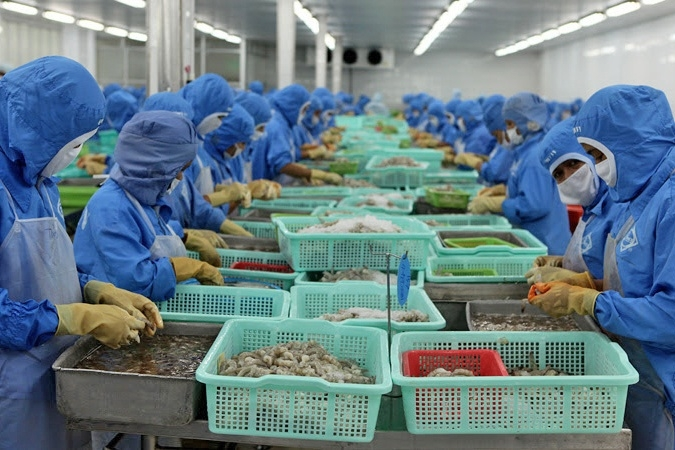 Photo: Vietnamnet
Meanwhile, the EU made up Vietnam's fourth-largest shrimp importer, after the US, Japan, and China, accounting for 13.7% of the nation's total shrimp export value. Shrimp exports to the EU have enjoyed robust growth since the beginning of the third quarter thanks to the enforcement of the EU-Vietnam Free Trade Agreement (EVFTA). Nevertheless, in November, it suffered a decline due to the influence of the Covid-19 second wave in Europe. In January- November period, the local export to this market rose by 5.2% to US$472.3 million.
After reporting two-digit growth in September and October, Vietnam's shrimp exports to China in November fell by 21% to 42.8 million USD. As of November, shrimp exports to the neighboring market reached 496.8 million USD, representing only a 0.8% year-on-year increase, mainly because of a decline in China's demand for domestic shrimp consumption. It is predicted that Vietnamese shrimp exports to China may not be able to bounce back in the next few months.
Malie Nguyen