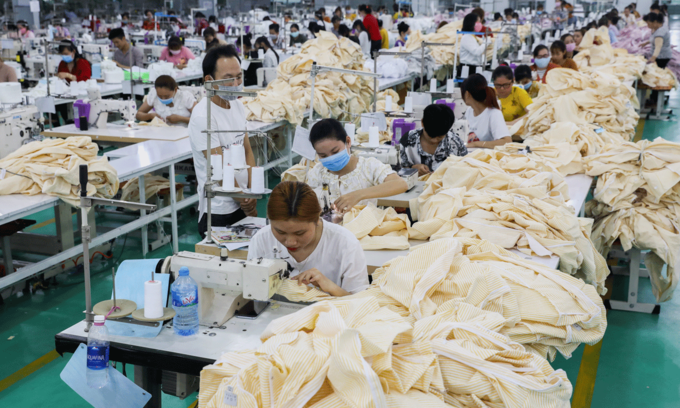 (Photo: VnExpress)
Data reported total import and export revenue of over US$361.5 billion from the beginning of the year to September 15, with a record trade surplus of nearly US$14.5 billion, reported by Nhan Dan.
In the first half of September, Vietnam exported USD 12.6 billion worth of goods, thereby, bringing the total revenue to approximately US$188 billion, while recording total import revenue of US$173.5 billion.
In the first 15 days of this month alone there were 4 groups of export goods which achieved a revenue of over USD 1 billion.
In the first eight months as imports declined due to the fallout of the coronavirus pandemic. Imports fell by 2.2 percent to USD 162.2 billion year-on-year while exports rose by 1.6 percent to $174.1 billion, according to the General Statistics Office (GSO).
The US was the largest market, buying USD 46.7 billion worth of exports, up 19 percent, followed by China and the E.U.
Imports to serve manufacturing dropped by 1.7 percent to USD 152 billion, while those of consumer goods were down 9.2 percent to $10 billion, according to VnExpress.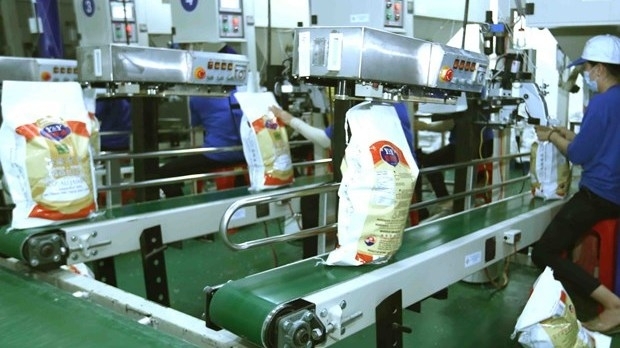 (Photo: Nhan Dan)
Most notably, China was the largest exporter to Vietnam ($49.3 billion), followed by South Korea, ASEAN and Japan.
According to the General Statistics Office, the Covid-19 pandemic keeps having negative impacts on Vietnamese trade. In 2019, the trade surplus had risen 21 percent to USD 3.4 billion.
Phones and components posted revenue of nearly USD 2.33 billion, bringing the total revenue from the beginning of the year to US$33.9 billion.
The remaining billion dollars groups are computers, electronic products and components (nearly US$2.2 billion); textiles and garments (nearly US$1.37 billion); and machines, equipment and tools and spare parts (nearly US$1.22 billion).
As the European Union - Vietnam Free Trade Agreement (EVFTA) took effect in August, export revenue to this market reached USD 3.78 billion, higher than the average of the previous seven months (US$3.2 billion per month).
Candy Lee