VinFast Officially Opens its Markets in America and Europe - Made in Vietnam
Made in Vietnam: On July 12, Vietnamese billionaire Pham Nhat Vuong's car company named VinFast officially started its operation of branches in international giant markets including the US, Canada, France, Germany and the Netherlands to prepare for a market launch pursuing the goal of turning VinFast into a global smart electric car company.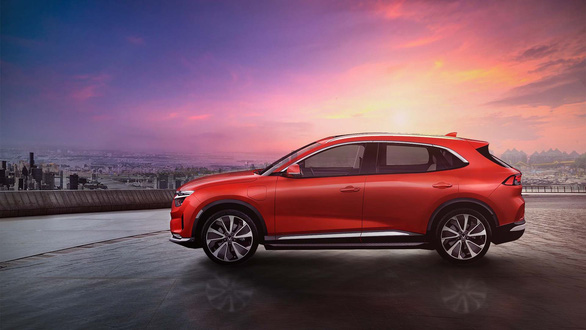 VinFast's MVFe35 model will be sold abroad.
The US, Canada, France, the Netherlands and Germany were five key markets in VinFast's business expansion plan from the very beginning. To reach the target, over the past year, VinFast has rushed to perfect its apparatus and establish a business foundation in the host countries.
This year, Vingroup has poured an additional US$300 million into the US market, to prepare for the sale of its new electric car models and smartphones.
VinFast - Confidently competes in the US market
According to VinFast (a member of Vingroup), the company sets a major goal to enter the US and European markets with a line of electric cars with battery rental models which are supposed to attract consumers competitively compared to products made by major domestic manufacturers such as Tesla and General Motors (GM).
The company aims to achieve annual electric vehicle sales of 160,000 to 180,000 vehicles in the US, equivalent to 1% of total car sales in the US.
General director of VinFast worldwide Thai Thi Thanh Hai said that the announcement of a roadmap by Europe and North America to ban the sale of cars using internal combustion engines to switch to electric cars gave VinFast an opportunity to conquer the world.
Right from the start, VinFast has identified the US, Canada, France, the Netherlands and Germany as 5 key markets in its business expansion plan.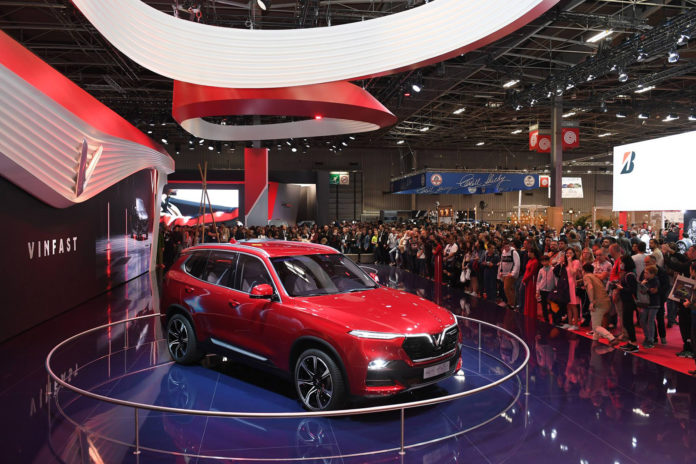 VinFast plans to go to the global car news
Preparing for the journey to conquer foreign markets, over the past year, this car company has rushed to perfect the apparatus, establish a business foundation in the host countries to approach the local demand.
Vinfast has invested US$ 3.5 billion (around £ 2.5 billion) in the construction of the 335 hectare manufacturing complex and the introduction of the latest robotic technology, with an automation rate of 90% close to that of most modern European factories.
On business strategy, VinFast has developed a plan in accordance with the characteristics of each market. In single Europe, VinFast focuses on France, Germany and the Netherlands before expanding to other countries.
In terms of personnel, along with a core of Vietnamese senior management team, VinFast has attracted many automotive experts and experienced businessmen from leading car manufacturers such as Tesla, BMW, Porsche, Toyota and Nissan ... to participate in perfecting the system, expanding the network of partners, preparing for market entry.
Car models will also be designed to suit customer needs and natural operating conditions in each country.
Mr. Jeremy Snyder, market development director of VinFast in the US (who has more than 10 years of senior management experience at Tesla), shared that the company's smart cars backed by VinFast's researched, developed capabilities and production made us confident of the VinFast's ability to compete fairly with leading brands in the US today.
VinFast is officially opening sale in March 2022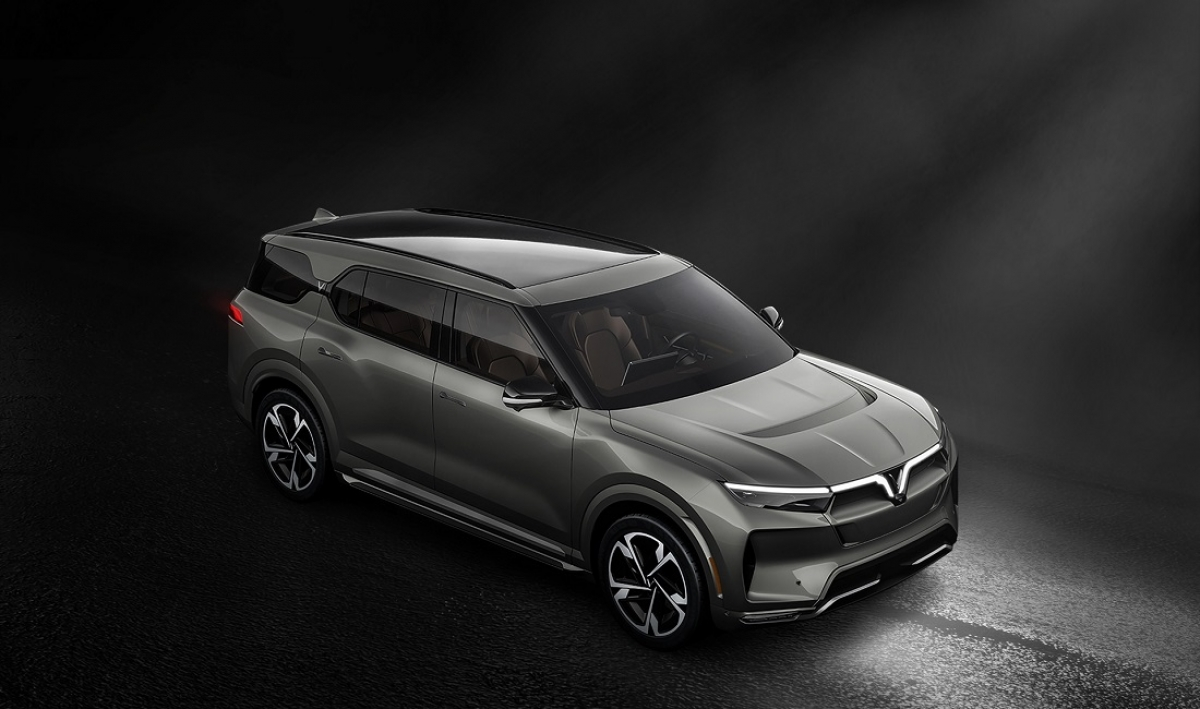 Electric car VF e35. Photo: VinFast
According to the plan, VinFast is officially launching two smart electric car models VF e35 and VF e36 globally in March 2022.
These are groundbreaking electric SUVs with impressive exterior designs, class-leading amenities, and the highest safety standards of NHTSA and EURO NCAP.
In particular, the VFe35 and VFe36 will be integrated with ADAS (Advanced Driver Assistance Systems) and Smart Service (intelligent infotainment system) features researched and developed by VinFast and its partners.
Ms. Thai Thi Thanh Hai says that it will offer a flexible, breakthrough sales policy and high-class after-sales service in Asian style.
Currently, VinFast is the pioneer electric car manufacturer in the world to deploy the battery rental model, with attractive monthly subscription costs and many practical benefits, bringing great peace of mind to customers.
In addition, VinFast electric cars are also applied with a global warranty policy and the best after-sales service in each market. Previously, VinFast's first electric car model, the VF e34, set a record in the Vietnamese market when it received more than 25,000 deposit orders after only a short time of opening sale.
Fulfilling electric cars in many segments
Along with market expansion, VinFast also promotes international cooperation to improve product quality and class. The company's strategic partners are currently leading names in the technology and automotive industry such as Pininfarina, ZF, Durr, Bosch, ABB, Faurecia, Dassault, Google..etc. On this occasion, VinFast also officially announces that the VinFast EV Day 2021 event will be held in October 2021 to introduce a completed electric car product portfolio in all segments.
Vinfast to produce solid-state batteries

VinFast, a Vietnamese automaker currently working on a line of luxury electric vehicles, has revealed that it will produce solid-state batteries for use in its ...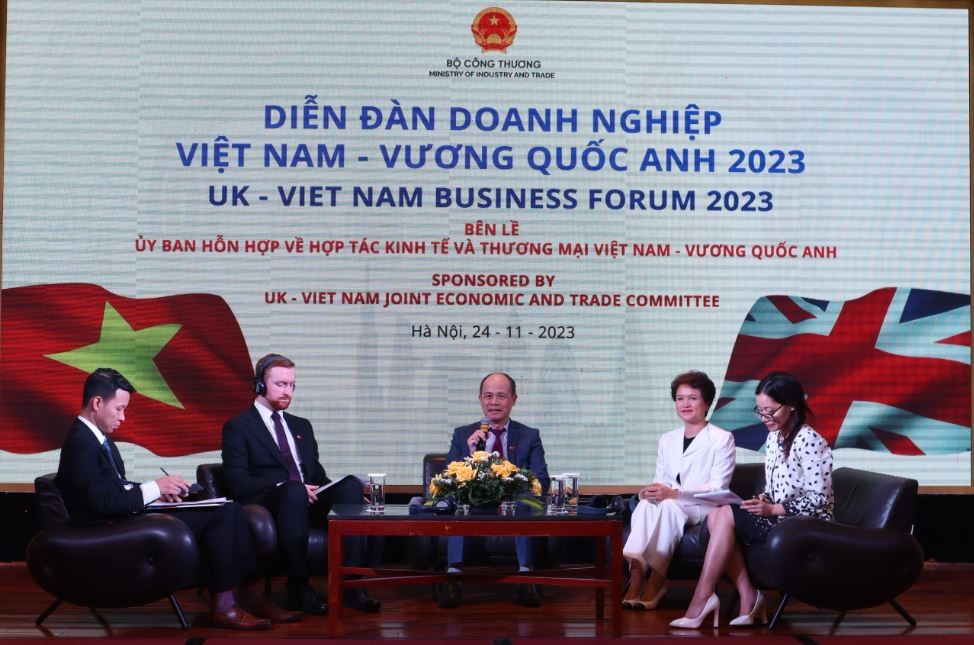 Economy
The dual impulse from FTAs will create more incentives for UK goods and services in the Vietnamese market, as well as increase investment attraction.
December 02, 2023 | 22:32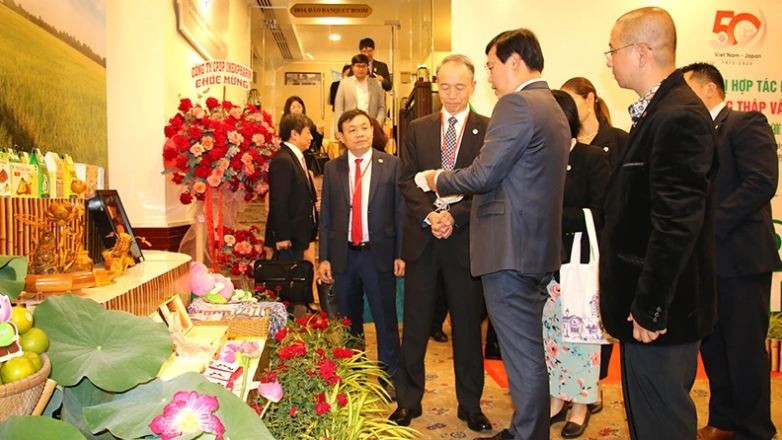 Economy
Japanese businesses expect the soon-to-be-completed road and waterway transportation system will increase investment opportunities in Dong Thap province.
December 02, 2023 | 22:02