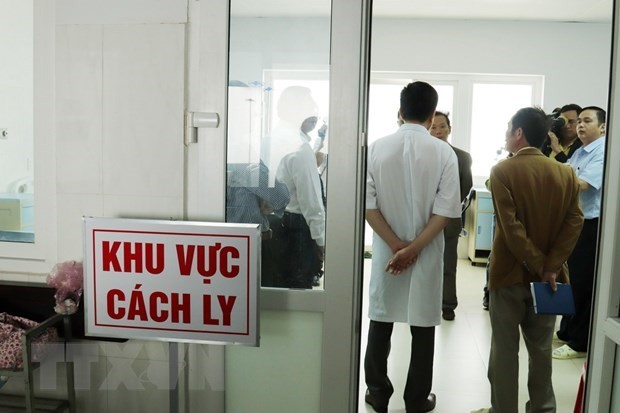 At a quarantine area of the Central Highlands Regional General Hospital (Photo: VNA)
The 23-year-old woman is a relative of a worker returning to Vietnam from China's Wuhan in January on a Southern China flight.
She is fifth case from Vinh Phuc province and the second person-to-person transmission in Vietnam.
Her diagnosis brings the total number of positive cases in Vietnam to 10.
The ninth case in the country, also in Vinh Phuc, was announced Tuesday morning.
The other cases include two Chinese nationals (a man and his son, with one already recovering), a Vietnamese hotel receptionist having contact with the Chinese father and son, a US citizen transiting Wuhan on his flight to Vietnam and a male worker returning from Wuhan.
Hong Kong (China) reported its first death from the newly identified coronavirus on Tuesday, the second fatality outside mainland China.
The Hong Kong fatality brought the total death toll from the virus to 427, including a man who died in the Philippines last week after visiting Wuhan.
The total number of infections in China rose by 3,235 to 20,438, and there were at least 151 cases in 23 other countries and regions.
The World Health Organization (WHO) has declared the flu-like virus a global emergency, although experts say much is still unknown about the pathogen, including its mortality rate and transmission pathways./.
VNF