Virgo Horoscope September 2021: Monthly Predictions for Love, Financial, Career and Health
Virgo Horoscope September 2021: Horoscope urges you to make alterations to your lifestyle. Have faith in yourself, if you want success in life. Be enterprising and make things happen. Though in matters of love your attitude will be complex, there is no doubt about your sincerity. Even minor disagreements will tend to put you off and you will lose your sensibility in the 2021 Mercury retrograde.
Monthly Planetary Horoscope
Retrograde activity is at its maximum extent for the year this month: after the 27th 60 per cent of the planets will be moving backwards, and even before the 27th half of them will be retrograde. In spite of this, the month ahead is healthy and prosperous. Events slow down. Progress in life slows down. But finances and personal desires are still moving forward (at least until the 27th).
You're still in the midst of a personal pleasure peak. You look good – charismatic and with much sex appeal. However, love is complicated as your love planet is retrograde all month. The good news is that love is not that important right now: you're more into taking care of number one. You still have the energy, personal drive and initiative to create conditions as you want them to be (until the 27th anyway). So, make those changes that need to be made for your happiness. If you are happy, there is less unhappiness in the world (so long as you don't damage others in the pursuit of it). You are not being selfish. Your self-interest is as important to the Cosmos as the self-interest of others. And, like last month, you're working to balance your personal interests with those of others.
Mars leaves your sign on the 5th. With so many planets retrograde this is a good thing. It is easier to be patient and to go with the flow without Mars in your sign. You're less confrontational. The Sun in your 1st house until the 22nd brings more energy and creativity to you. It brings glamour to the image. Also, spiritual understanding. You are learning how to mould and shape the body by spiritual means. (Yes, spirit controls the body – only it happens in stages.)
The month ahead is very prosperous. Your money house is where the planetary power resides now; half the planets are either there or moving through there – a very high percentage. This shows focus and determination. By the spiritual law we get what we focus on – good, bad or indifferent. After the 22nd you enter a yearly financial peak. With so many planets in the money house, earnings can happen in many ways and through a variety of people. The month ahead is good for most financial activities – making or paying down debt, tax planning, insurance planning, estate planning (if you are of appropriate age). The financial intuition is above the norm and this is always the short cut to wealth. You spend on yourself. People are willing to invest in you if you have good ideas. People see you as a money person these days. The 5th and 6th seem like exceptionally good financial days – the 19th and 20th likewise.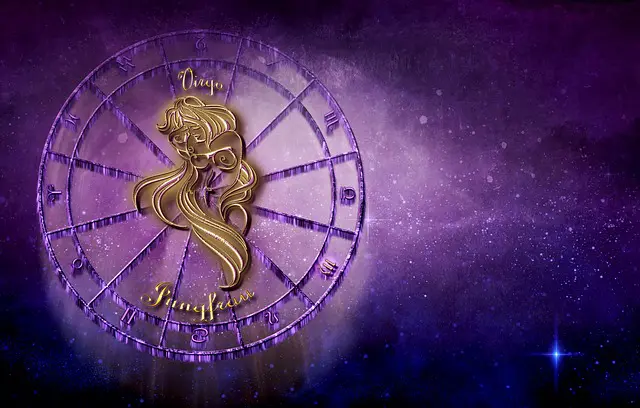 Virgo zodiac sign. Photo: astroguruonline
Virgo Monthly Horoscope
For natives belonging to the zodiac sign Virgo, September will prove to be a generous month. With regards to some aspects of life, you will be quite lucky. What you may have to remain careful with regards to the other fields.
To begin with, if we talk about career and job holders, you may face some problems and business professionals will also face the same during the initial half of the month. However, the second part of the month will prove to be quite favourable. Students who are pursuing regular courses may come across some difficulties but the ones who are enrolled in technical studies may be blessed with some positive outcomes.
Those associated with higher studies and the ones who wish to complete their education in a foreign based college or university will also receive some good results. Domestic life will be quite satisfactory. Lovers may face some problems. At the same time, married native may also face difficulties during the second half of the month while the first half will turn out to be quite favourable.
Economic condition is expected to remain quite proficient. You will acquire a significant amount of wealth and luck will stand by your side. With regards to your health, you may have to remain a tad bit careful. Thanks to the influence of the Sun, Virgos will be very hospitable and generous. When someone asks you for help, you will do it without hesitation. You may even reach for volunteering or blood donation to be satisfied.
In September, you will also show a craving for dominance. Therefore, you will be happy to take on your colleagues' organization, which will probably pay off. Moreover, you will also want to control your partner, and you will probably always put your interests in front. An excess of vanity could ruin your relationship.
With the start of the new month, work will come to the foreground. In the workplace, there will be strong nervousness and uncertainty, and you might even feel that you are on the verge of a complete nervous breakdown. Burnout syndrome is a real thing and if you are not satisfied with your work, learn to say no. Your mental health is of much higher value and if you can't seem to calm yourself, try meditation, for instance. September will represent a career test, from which Virgo has the potential to come out stronger than ever.
Virgo Monthly Love Horoscope
With regards to love relations, this month is expected to remain ordinary for you. You will get to enjoy your fair share of happy and sad moments. The month will not begin on a very good note for you but things will fall into place gradually. The planet Saturn is present in the fifth house of your zodiac sign, which is not quite favourable for your love life. Honesty and loyalty are the prerequisites which you should be following religiously during this month to keep your relationship stable and static.
If you remain disloyal to your partner, then your relationship may fall apart. Saturn in the fifth house is indicating towards that only. You should remain patient during this time. On the 15th of September, when Jupiter moves into your fifth house in retrograde motion, then your marriage prospects may be decided upon very soon.
For married natives in particular, the month will begin on a good note. The affection of Mercury and Venus will be in your seventh house. These two planets will make your conjugal life even more blissful. Mutual love and attraction will increase between the two of you. You may also go on a romantic getaway together.
On the 6th of September, the red planet Mars will aspect your ascendant house which determines our own self. Because of this particular planetary condition, fights and clashes may take place between the two of you. A trivial matter can bring differences in your relationship. Try to let go of your ego and pride in this duration. This would be the most viable alternative available in front of you if you want to make your relationship work.
Virgo compatibility will be extremely blissful and there will be excitement and imagination in your marital relationship. There will not be any room for complaint from your spouse. Single persons are looking for partners who will be able to boost your self-assurance. You want them to be very much dependable. Love opportunities will come up during the second week of the month. You have to take a call on whether to get into a relationship or not or plan for a baby.
It is not clear whether you are really interested in a love alliance. You should contact your friends and get proper guidance from them. Horoscope for the month predictions may not augur well for family relationships. Stellar aspects are not auspicious and this will result in conflicts and misunderstandings between family members. Relationship with siblings and family members will not be cordial. It is up to you to restore a sense of peace and comfort in the family surroundings.
Children will be impacted adversely by the family environment and their educational prospects will suffer. Even the stars are not helping them. They tend to get into problems with senior members of the family as well as school authorities. If they are studying commerce or looking for advanced education, they will make little progress. Parents should guide them properly and encourage them to do well in their courses.
In dealing with other people, you can regain agreement and harmony. However, much depends on you, show more kindness and understanding, and you will see that how much you will come back to.
Virgo Monthly Money Horoscope
2021 September forecast for Virgo zodiac does not offer any comfort for business people and traders. Exporters and people dealing with creative objects will fail to meet their expenses. In spite of support from your social circle, planetary influences will not allow you to progress well in your activities. The month is not propitious for speculations and investments. You may not get financial assistance for your new projects. Just wait for good days to come!
For Virgo natives in particular, the month of September is expected to remain quite favourable. The aspection of the planet Saturn will be in your eleventh house along with your second house. Because of this, you will keep earning money from multiple sources. Job holders may lay their hands on a promotion. Your family members may also contribute towards their economic well-being.
After the 15th of September, the planet Jupiter will also make additions to your existing source of income. Rahu will also provide you with the necessary help for the same. However your expenses may remain on the higher side at the beginning of the month but this will not prevail for a very long period of time.
Virgo Monthly Career Horoscope
2021 Virgo horoscope for career does not foretell good things for professionals and their career development. Star positions are not advantageous and this will result in disharmony at the workplace. You are not able to enlist the support of your colleagues or the management. Hence, you will fail to stick to your schedules in spite of your efforts.
There will not be any financial rewards in spite of your diligence. Under these circumstances, you should engage yourself in social and spiritual activities. This will help you maintain your sanity. With regards to the career of Virgo natives, this month is expected to remain quite crucial. Hence, it would be necessary for you to move ahead with extreme care and caution.
Your professional life is expected to remain full of ups and down this month. Job holders may come across an extremely ordinary time but those who are into business and the self-employed native may go through a weak phase. It is also quite a possibility that you may not be able to see the immediate fruits of your hard work. However, you shouldn't let your moral down as this is the time to move ahead with more hard work and diligence.
The second half of the month will have some good news in store for you. This will be the time when Jupiter in a retrograde motion will move into your fifth house because of which business professionals will come across an extremely favourable time. You will be able to witness the fruits of your hard work. Your business venture will also gain momentum.
The second half of the month will not turn out to be quite profitable for job holders. You may have to forcefully switch jobs in this duration and the new job may turn out to be somewhat more difficult than the previous one. There are also chances of a layoff during this time period.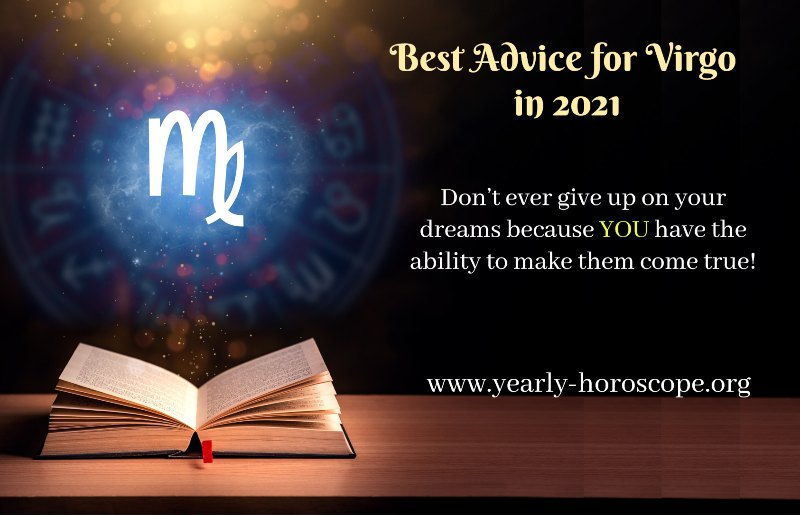 Virgo zodiac sign. Photo: yearly-horoscope
Virgo Monthly Health Horoscope
September 2021 Virgo horoscope predicts fabulous health prospects. As planetary aspects are favorable, there will not be any repeat of chronic disorders. There may be small health problems. They can be taken care of by usual medical care.
Your focus should be on maintenance of your well-being through regular exercises and good food habits. All stressful activities should be avoided. Sports and proper relaxation procedures will be helpful in reducing anxiety.
This month is expected to remain a little less favorable for you in terms of health. The Sun, the king of the planets, and the red planet Mars are in your tenth house. Also, Jupiter is in the sixth house. Because of all these planetary movements, you may fall prey to certain diseases. Due to this conjunction of three very important planets, you may have health problems this month.
You may suffer from fever. There is also a possibility of having a headache. There may also be pain in the eyes. Mental stress will be another added trouble. So in the month of September, you need to be very alert and cautious. Do not ignore any health problem and take the help of a doctor if needed.
Best Days Overall: 6, 7, 14, 15, 24, 25

Most Stressful Days Overall: 12, 13, 19, 20, 26, 27

Best Days for Love: 2, 9, 11, 19, 20, 29, 30

Best Days for Money: 8, 9, 18, 19, 27, 29, 30

Best Days for Career: 8, 9, 17, 18, 26, 27

Virgo Important numbers: 3, 12, 13

Virgo September important dates: 6, 21, 24, 25, 26

Horoscope September special note for Virgo

"Someone from your loved ones is in trouble, it is possible that this is a nervous breakdown. Give him more time and show more affection so that he feels you are with him. When it comes to personal matters, it promises to be very interesting. From now on, relationships with others will be crucial for you."