Virtual campaign raises USD 17.000 for disadvantaged children amid COVID-19
Almost 800 people have participated in The Virtual Steps Challenge 2020 of the UK organization Saigon Children's Charity and raised USD17.000 so far.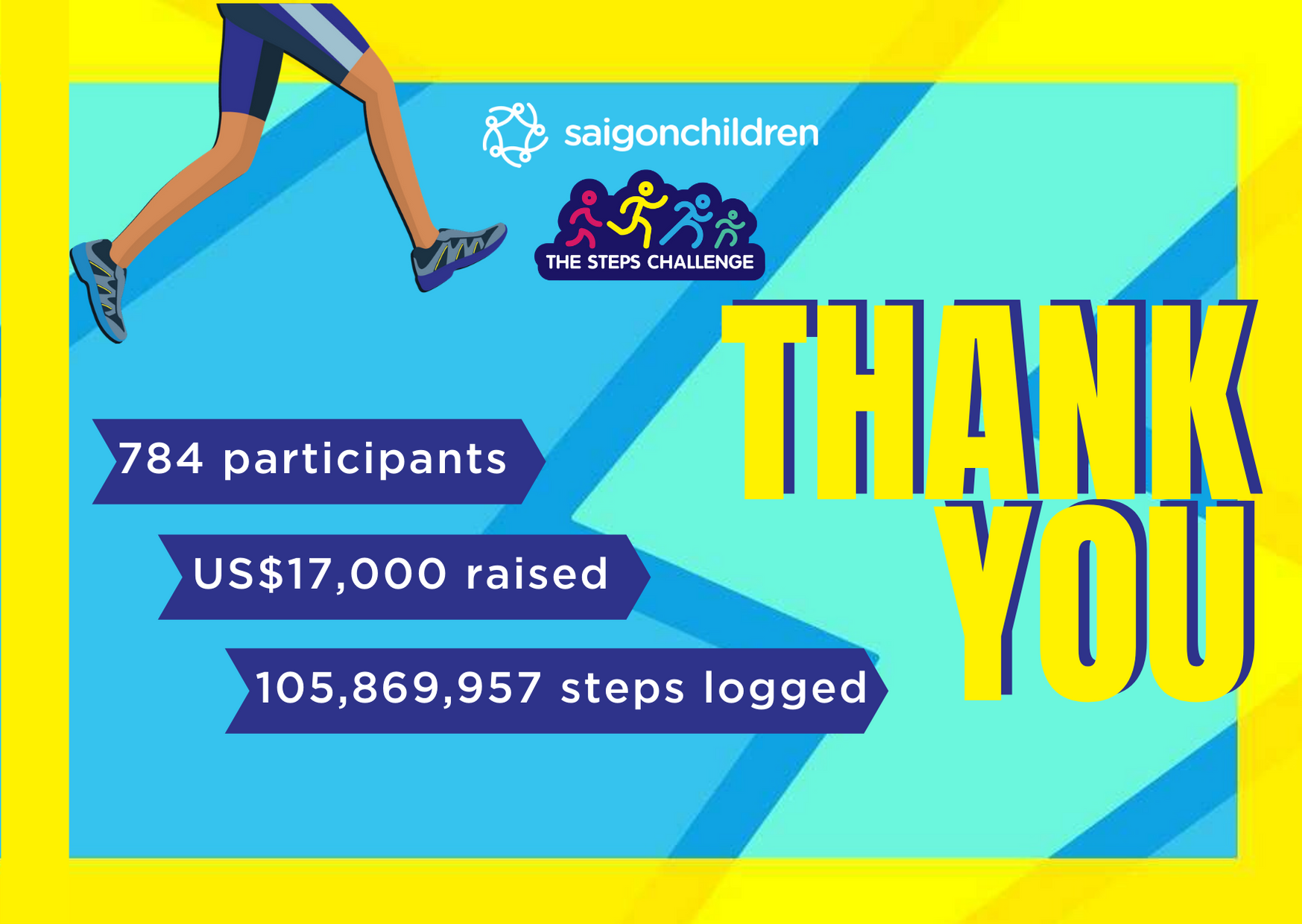 The Virtual Steps Challenge 2020 - an innovative response to the COVID-19 pandemic.
According the information Saigon Children's Charity (saigonchildren) released in their Facebook page on June 2, the online race has been a success so far and has raised USD 17,000 for vulnerable kids in Vietnam during COVID-19 pandemic.
With VND 250,000 (over USD 10) registration fee, participants can take part in the challenge from anywhere in the world and at any time during May 4 to May 31.
Walking, running, doing a yoga session, or even doing chores around the house; if your total steps counted in a month meet the required goal, you will receive a real medal from saigonchildren by post.
The one-month Virtual Steps Challenge attracted 784 participants in 7 countries, and over 105 million steps recorded. Fundraising and donations for The Steps Challenge are still open until the end of this week.
A hundred percent of participants' registration fee and donations will be used to identify the risk and need of each child that saigonchildren helps, and provide the support that needed to get them back to school as soon as possible.
In 2019, a similar campaign was organized focusing on raising fund and awareness-raising to support children with autism, which attracted the participation of thousands of people with 200 million of steps and over VND 700 million donation (USD 30,000).
Saigon Children's Charity is working exclusively in Vietnam since 1992 with the mission of removing barriers to education for Vietnamese disadvantaged children, through four key programmes: school building, scholarships, vocational training, and special needs education.
To date, saigonchildren has built 207 schools, provided 41,000 scholarships, supported 12,000 children and young adults with vocational skills, and helped 11,400 children with disability in Vietnam.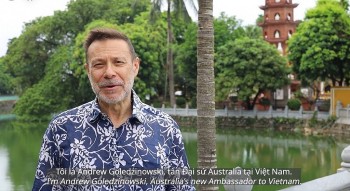 Friendship
According to newly appointed Australian Ambassador to Vietnam, Andrew Goledznowski, Australians are interested in visiting Vietnam now that the country is open again for business.