"Banh mi" and "Pho" – sources of inspiration for Autralian's virtual art project
Vietnamese well-known meatball Banh mi and Beef Pho have been brought into spotlights in an online project titled "More of Something Good" featuring artworks by Australia-based illustrative painters.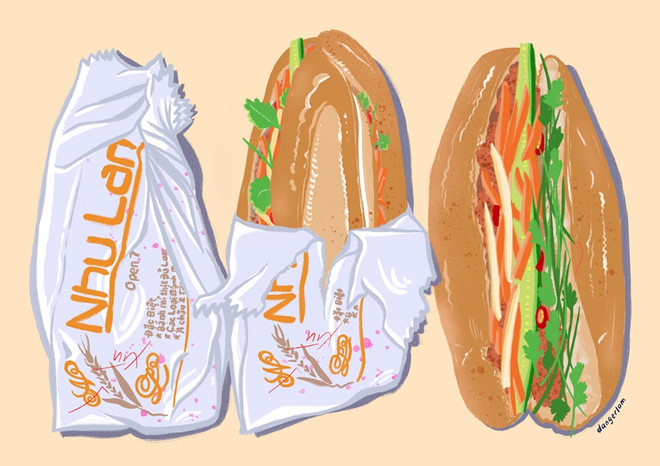 An Illustration of Banh mi by artist Kim Lan. Photo by More of Something Good.
Hundreds of restaurants, bars, and cafes closed or made the move to takeaway, Asian eateries were already bearing the brunt of the virus's impact on the hospitality industry due to the coronavirus
As hundreds of Asian eateries in Australia are bearing the severe impacts from the coronavirus " with some of their favorite noodle joints, hole-in-the-wall diners and family-run businesses quickly lose customers", Michael Souvanthalisith and Muriel-Ann Ricafrente run Sydney design company Studio Mimu decided to run an art project to promote Asian dishes.
The simple but vivid project serves as a visual menu, with drawings of vibrant Asian culinary scenes featuring much-loved Asian dishes across Melbourne and Sydney sent by illustrators. The website moreofsomethinggood.com is described as a "love letter" for rich Asian cuisine in Australia, in which the images of Vietnamese Pho and tender meatball bread are highlighted.
The two artists themselves are of Asian descent (Souvanthalisith is Lao with Thai and Japanese heritage, while Ricafrente is Filipino)
"We were walking through Chinatown one day and Ho Jiak, which usually has lines out the door, was empty," Souvanthalisith tells Broadsheet. "Even the Friday night markets whittled down until there wasn't anybody."
Dishes of childhood nostalgia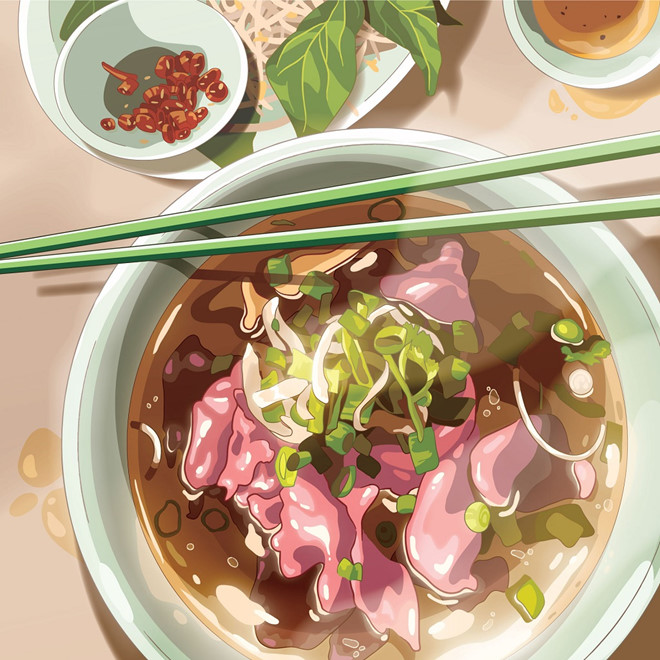 Anime-inspired drawing of Pho Bo or Beef Pho by Souvanthalisith. Photo by More of Something Good.
Artists joining the project were asked two questions: What's your favorite dish from an Asian restaurant in your city? And, why? Dishes were then replicated in several artistic styles. The artists then illustrate their chosen dishes and explain what it is they love about it. The selection of dishes is diverse, as are the different art styles and design aesthetics in each illustration.
"There are a few artists on the MSG menu that talk about the childhood nostalgia that's linked to this food, and that's a really big thing for us," Souvanthalisith says. "It reminds us of friends and family. And in times like this, those are things you want to keep close to your heart."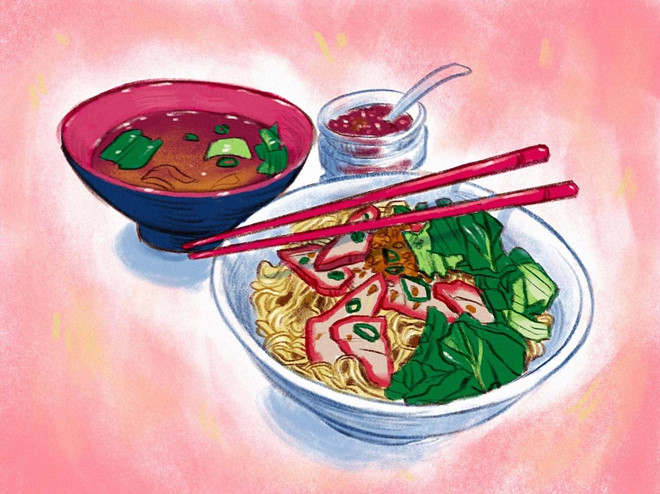 A drawing of Vietnamese Viet My Bui. Photo by More of Something Good.
Artist Kim Lan depicted meatball bread or banh mi xuy mai served by a diner in Melbourne's outskirts of Footscray, saying it likes "a happy head nod" when it comes to enjoying this staple.
"There's no glamorous way to go about consuming this cornucopia of promised goodness, other than 'smashing' it, with crusty crumbs snowing and happy head nodding," says Lam.
While artist Souvanthalisith picks the drawing of the bowl of Pho bo tai or beef Pho inspired by Japanese anime style that he had enjoyed during his childhood in the Springvale (Melbourne's suburban) is also a notable dot in the art project.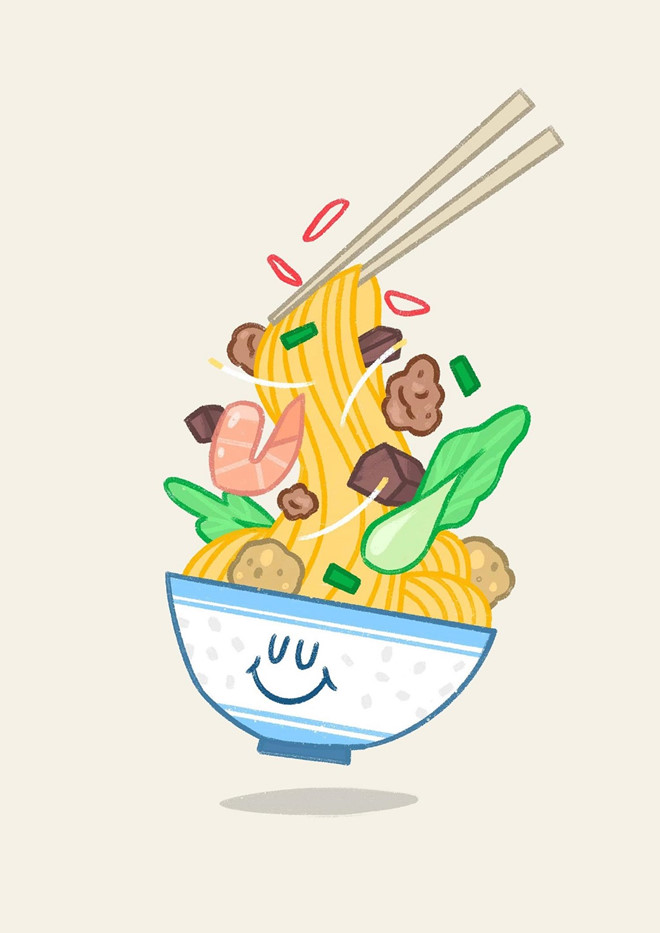 William Nghiem picks My Kho "Dry Noodles" for his illustration. Photo by More of Something Good.
Stating his mother's pho is his all-time favorite, the artist maintained the noodles from Pho Hung Vuong Restaurant in Springvale is a close second.
William Nghiem is another artist who chooses to depict Vietnamese food drawing a bowl of mixed combination dry noodles and Viet-My Bui opted for char siu dry noodles.
Besides the art projects also feature some other Asian notable dishes such as Japanese Okonomiyaki, Malaysia's traditional dish fo Nasi Lemak among others.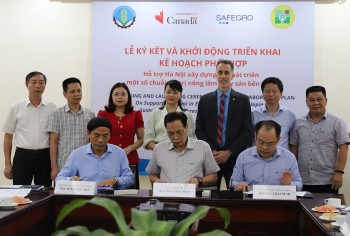 Make in Vietnam
As Vietnam furthers its international intergration, building agro-forestry-fishery high value chains is crucial for the sustainable development of the agriculture sector.