Visiting Beautiful Vegetable Garden Of Vietnamese Woman In Hungary
With her love for plants and nature, Thao has changed her home into a lovely destination for people living in Hungary to visit her beautiful garden, and experience farming and enjoying the delicious Vietnamese vegetables.
A life – long dream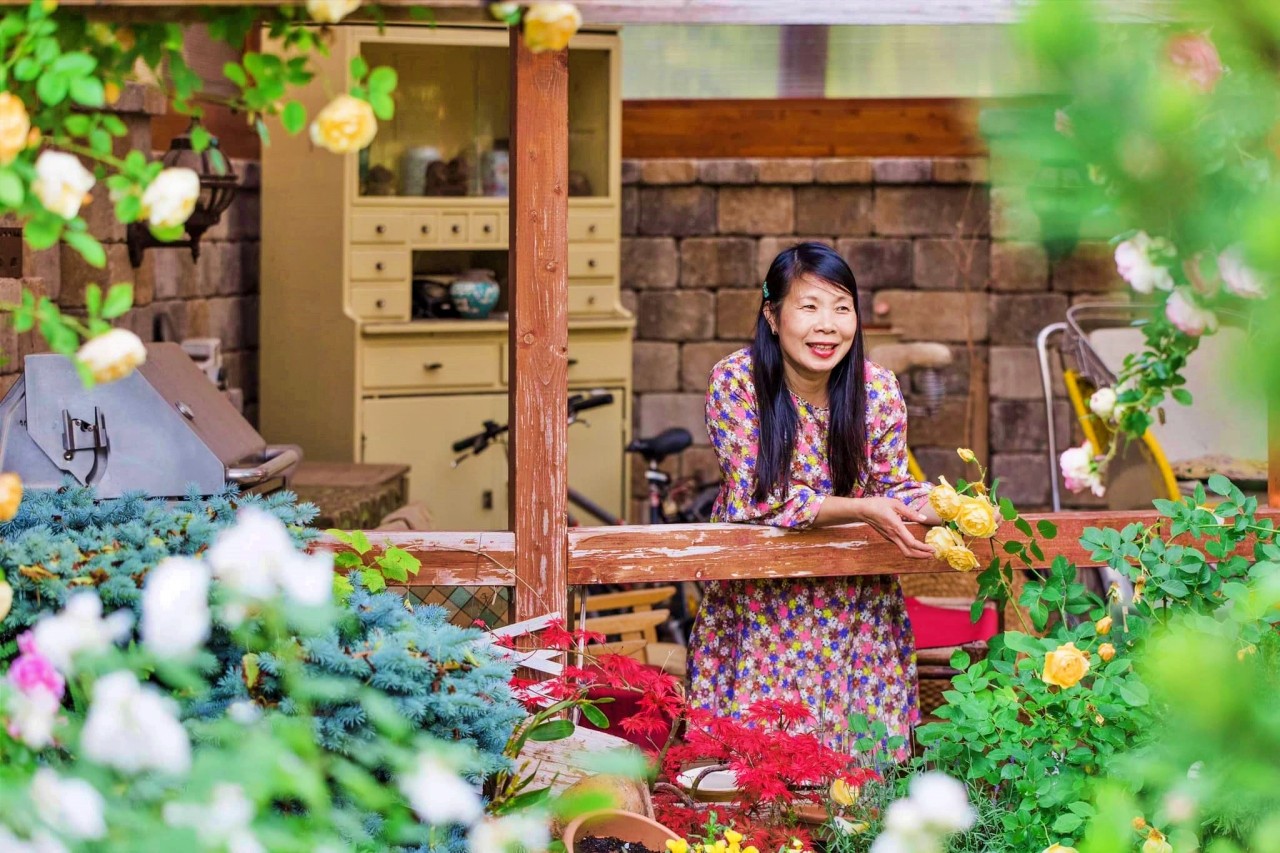 Photo: Nguyen Phuong Thao
Nguyen Phuong Thao (born in 1968) came from Hue, Vietnam. She is currently living and working in Budapest, Hungary.
When Thao left her hometown, she brought her passion for plants and nature to Hungary. In nearly 30 years, she spent all her effort, a lot of money, and love to grow a stunning, fairytale-like garden.
Her colorful garden with different types of roses has gone viral on social media. Not only that, but people were also deeply impressed when she displayed her satisfying works of growing vegetables and fruits, which brought a fresh taste of Vietnam's greens to her Hungarian friends.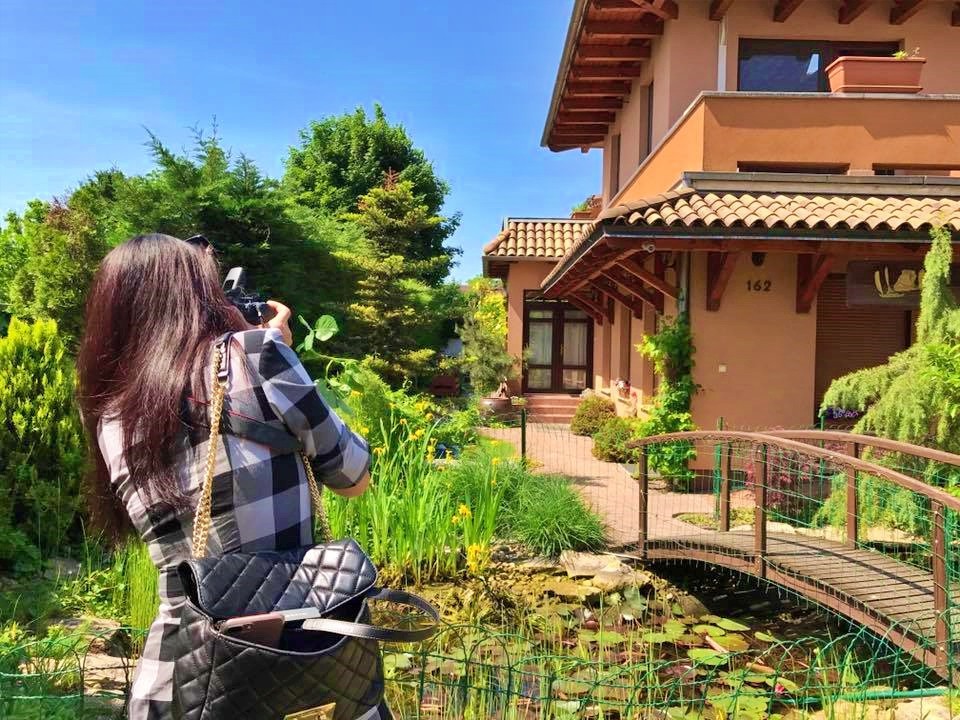 Photo: Nguyen Phuong Thao
This garden is not only a result of her passion for growing fruits and vegetables from a young age, but also to soothe her nostalgia for her country, and introduce Vietnam's specialties to the outside world.
It has been 30 years since Thao left Vietnam. Living in Budapest, in a strange country, she always misses her hometown and family and wishes she could bring all her belongings here with her.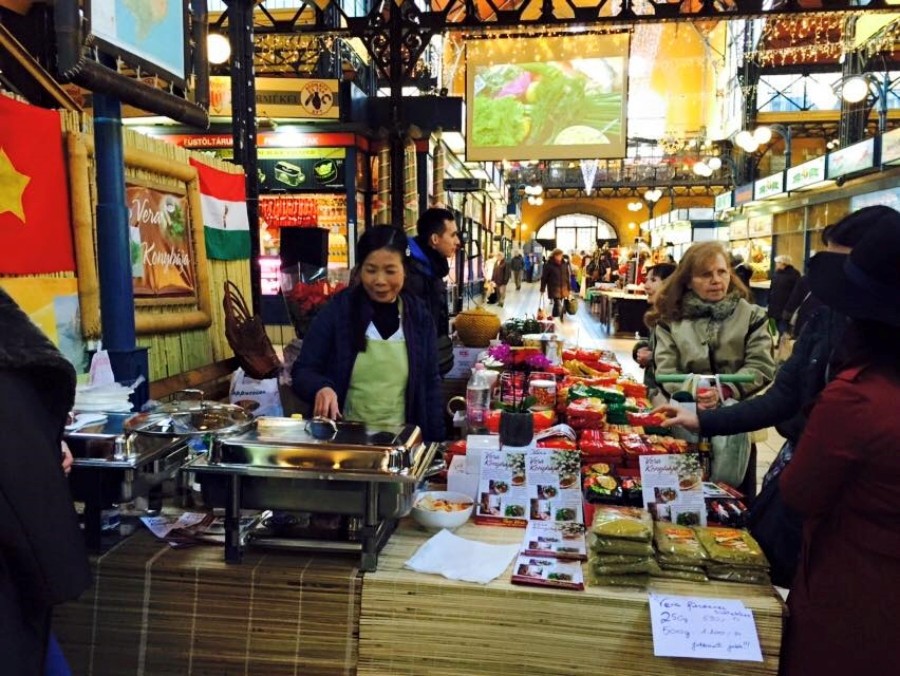 Thao introduced Vietnamese traditional foods to her international friends. Photo: Nguyen Phuong Thao
In 2006, she finally built her own house that follows the traditional Hue architectural style in Hungary. She named it "Viet House". Inside the house, she displayed items that are close to and familiar with the daily life of Vietnamese people such as bamboo lantern frames, bamboo mats, rainwater jars, etc. All of these items were bought and collected by her from Vietnam.
After finishing, it surprised Thao that the house drew attention from her colleagues, friends, and many other people. Coming here, they have a chance to learn more about the traditions, culture, and Vietnamese people.
"The Viet House was also visited by many delegations from Vietnam when they came to Hungary. In 2010, we also held the 1000th anniversary of Thang Long here," she said.
Thao's garden is a favorite place to children to play in. Photo: Nguyen Phuong Thao
She often holds and celebrates Vietnam's traditional festivals, regarding people's requests. Thao also cooks delicious dishes and the cuisine of Hue, showing her gratitude and love for the ancient city where she grew up.
As a skilled cook, Thao often opens cooking classes and courses that teach people how to cook the most famous Vietnamese dishes. "I made these courses under the Hungarian's request. They enjoy Vietnamese foods a lot, especially Pho," she shared.
An inspiring and talented farmer
In 2020, when the Covid-19 pandemic broke out, Thao was forced to stay at home most of the time. To ease her homesickness, she decided to spread her love for growing vegetables and fruits, especially the ones from Vietnam to other people around her.
In order to make her dream come true, she found a suburban area that was about 200 km from Budapest, hired the land, and began planting different kinds of Vietnamese vegetables. From that moment, she learned how to become a true farmer. She soiled the garden, took care of the seeds every day, and waited for the harvest.
After their successful trial planting, she returned to improve the land in Budapest to grow fruits and vegetables. Soon after, she had her own large, green vegetable garden.
"In my garden, I grow a lot of popular vegetables such as spinach, sweet potato, squash, gourd, melon, bitter melon, corn, beans, etc. Before that, I often introduced my country's vegetables to foreign friends. With the garden, it is much easier for me to make the best Vietnamese dishes.
When people tasted the veggies for the first time, they loved the food and came to my garden to buy more. The money I made from the garden is not much, but I am happy to introduce our country's cuisine to the world and spread the love," she said.
Her passion for farming and growing vegetables and fruits had a positive effect on the neighbors living near her. Seeing Thao's lovely garden, a lot of local people began to plant their own as well.
People who do not have space for growing a garden often come to her house to visit her gorgeous green corner and take pictures of the flowers. The parents also take their children here to learn more about vegetables and fruits.
"My garden has become a joyful place for a lot of people, especially Vietnamese children and foreigners living in Budapest. Every day, they come here to learn how to farm and immerse themselves in the greens.
I think the best way to improve our health both physical and emotional is to touch the grass and trees and immerse ourselves in nature. I hope this will inspire more people to understand and love natural beauty. I also hope that from the garden, my foreign friends will know more about Vietnamese fruits, culture, and people," she said.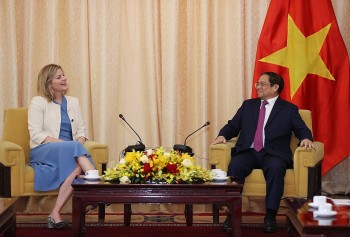 National
The Netherlands committed to cooperate with Vietnam, and together find innovative and sustainable solutions to accelerate green economy transformation.