VNese Women Day 2022: Best Homeland Gifts to Celebrate the Women in Your Life
Shower the women in your life with gifts this Vietnamese Women's Day, they deserve it!
The 20th of October marks the Vietnamese Women's Day, a national holiday that celebrates the strength and courage of Vietnamese women. With prominent roles in Vietnam's ancient and revoluntionary eras, Vietnamese women continue to shape the nation's culture and identity. To honour the women in their lives, many Vietnamese use the occasion to give gifts to their female family members, partners, and colleagues.
This year, you also can participate in the tradition. Step up your gift-giving game with something custom, creative and still budget-friendly. In a sea of choices, Vietnam Times list will make picking out that "perfect gift" much less overwhelming.
1. Women's Day Card - Baka studio
If there's one thing about gift-giving, it's always wonderful to find hand-written messages in the card along with gifts. Show her how special she is to you by taking some extra time to pick out the perfect card. Whether you're writing a message to mothers, partners, someone else altogether, a card is a good way to show your own color and how well you understand the receiver's taste.
Baka Studio has discounts for many items for this occasion, various in styles and messages but all adorable. You can also check out on its Facebook page at Baka Studio for other small gifts like phone cases and notebooks. Stationary will complete a set of thoughtful gifts, perfect to the practicial ladies. Whenever they use these gifts, they will be instantly reminded of how your dedication to celebrate this special day with them.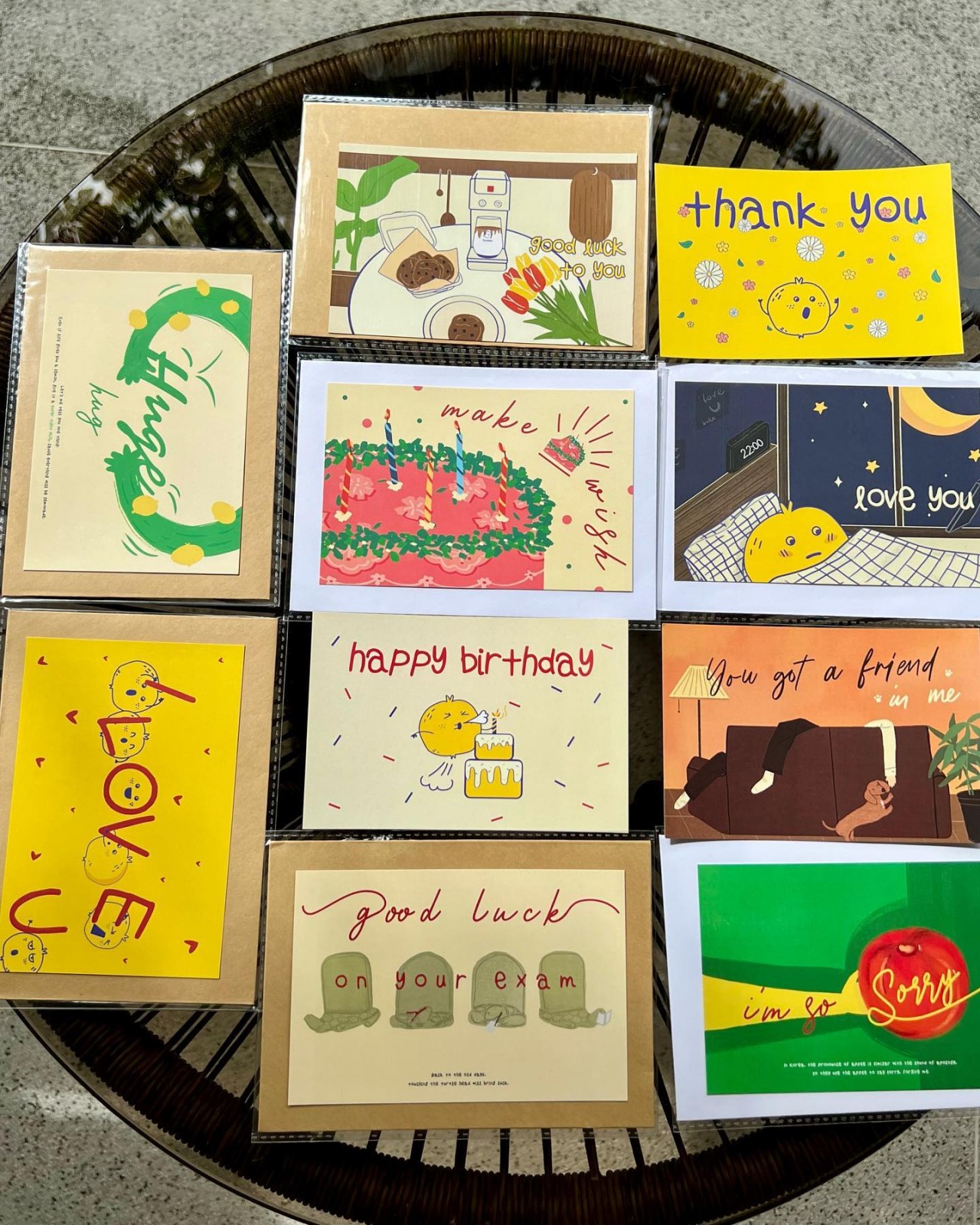 Photo: Baka Studio
2. Chocolate Gift Set - SAVALL
Women appreciate beauty, luxury, and splendor, so a gift with all these qualities will show not only that you are thoughtful but also that you have good taste.
Simple packaging and high quality products from SAVALL, based in Da Nang, is an excellent choice for the sweettooth this Women's Day. The women in your life will feel pampered and spoiled when they receive the gift box.
This kind of gift takes you off the pressure of the big question: "Will she like it?". Photo: SAVALL
The extraordinary women in your life deserves something extraordinary, like Italian-origin chocolate with a local touch. They will go "Aw" when they find rose-shaped chocolate inside an envelope-looking box, with messages specifically made for them in the front. If you want to hit it out of the park, our suggestion is to get the chocolate bar with the lotus (Vietnamese official flower). It is both so elegant and delicious, it will delight her heart and her tastebuds.
3. Made-in-Vietnam Craft - chus.vn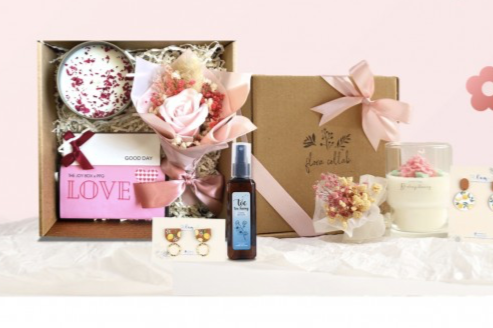 Photo: Screenshot from Chus.vn Website
Did you know that Women's Day has turned into a shopping festival in many countries? Shopping sites and popular social networks has taken advantages of such celebrations like Women's Day, Valentine's Day, Teacher's Day or even invent them to increase people's online shopping habits.
One good thing from these shopping sites is the choices are endless. If you are looking for something unique, handmade and want to see as many options as possible, go on Chus.vn - Vietnam's first online shopping site for handmade and craft products. You will find gift box both charming and useful, or accessories by minority groups and so on, only by making a few swipes and clicks.
Better yet, let her fill up her shopping cart with whatever she likes and you take care of the payment, as a gift-giving gesture. This works best if the gift receiver is not a fan of surprises and you do not know what to get her. It is the best of both world!
4. Hair Care - Sunset Spa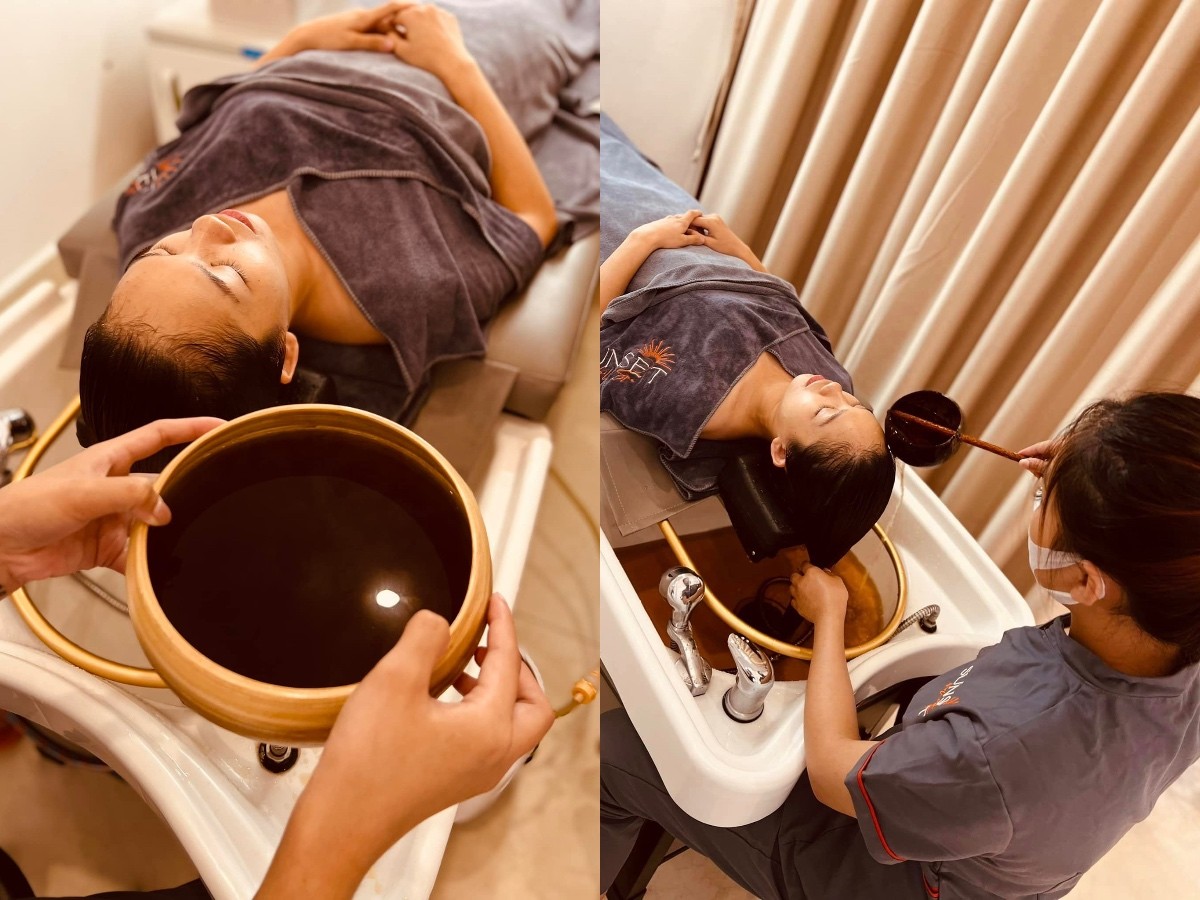 Photo: Sunset
This occasion is a good day to remind the active, energetic working women that they deserve a time to unplug and relax! And while it can seem almost impossible to get an opportunity to unplug, even on days where they are not working, you can be the person who give them a treat.
Book a session of hair care for your women today at Sunset Spa (Long Bien District, Hanoi). There are several benefits of hair care with tradition Chinese-Vietnamese herbs and medicine, including stress release, hair health, better blood circulation, and dandruff prevention.
If you are a member, the spa offers many types of hair and body treatment on discount on special occasions. It also has discounts for first-timers. Sunset also accepts walk-in customers but the wait might be between 15-30 minutes depends on their busyness.
5. Manicure and Pendicure - Plush
Photo: Plush Nail and Spa
It's a day of pampering, and mani-pedi takes the top spot on the "self-care" list for many women. Women's Day gives you an excellent opportunity to say to her: "I am taking you to get hands and feet done".
Such gift from you is a pleasant surprise to her, because it is the little thing that matters. The women in your life will also feel loved and empowered when they know you can bond over small joys.
For many Vietnamese women, their nails are a canvas for some stylish art, allowing them to make a vibrant statement with just a flash of their fingers. One of these "mani-pedi" treat once in a while, espeically on Women's Day, is a great gift that they can carry with them, like lovely "art" on their bodies.
Plush Nail and Spa (Ba Dinh, Hanoi) has recently opened so there are a lot of promotion for you to enjoy. Besides discount on manicure and pedicure, its gift includes hand moisturizer and voucher for your next visit.
Bonus: Classical music concert - The Sun Symphony Orchestra Hanoi
If you leads a busy life and cannot make time on the 20th to celebrate, why not give her a late pressent on the 26th by taking her to a classical music concert?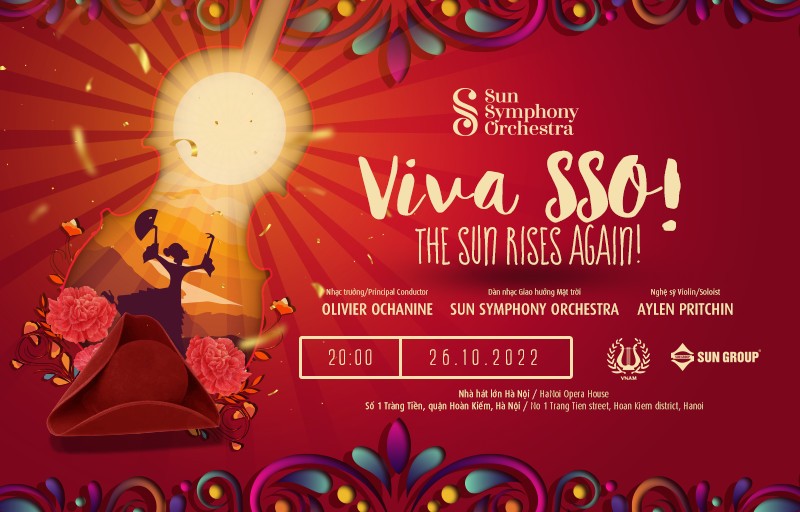 Photo: The Sun Symphony Orchestra Hanoi
Surprise the women in your life with tickets to "Viva SSO! The sun rises again" - one of Sun Symphony Orchestra Hanoi's latest shows. It is expected to be a celebration of cheerful music from Spain, France, and Mexico. The upbeat and entertaining program promises to show innovation and flexible transformation of the orchestra, according to conductor Olivier Ochanine.
The show features a special performer, violinist Aylen Pritchin. As a Russian-Vietnamese, Pritchin has won many prestigious international violin awards such as First Prize at the Long-Thibaud-Crespin competition.
Even though it is not on Women's Day, a date to a music concert will be a perfect way to create special memories. This is recommended for music lovers, especially fans of international music.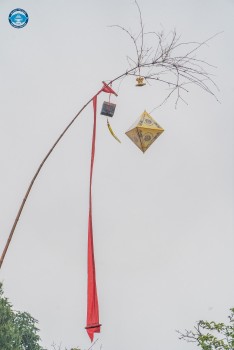 Viet's Home
In the past, the Neu pole (a tall bamboo pole with red garment strips used to ward off evil spirits during the lunar New Year) lowering ceremony at the royal palace of the Nguyen Dynasty was performed to mark the end of the New Year holiday and prepare to enter a new working year.