Volkswagen Group Import (China) Company will recall 1,637 imported Bentley Bentayga V8 cars in the Chinese market due to concerns over oil leakage and fire, said China's quality watchdog, cited Xinhua.
The recall, set to begin from August 17, involves imported Bentley Bentayga V8 sedans manufactured between May 22, 2018, and February 27, 2020, according to a statement by the State Administration for Market Regulation.
The quick joint of the fuel-supply pipe in the engine compartment may experience thermal degradation in the case of high temperature over a long time, which can, in extreme scenarios, cause a fissure in the quick joint and lead to oil leakage. The leakage may catch fire and result in a fire in the engine compartment, posing a safety hazard.
According to the statement, Volkswagen dealerships will replace the faulty parts free of charge, and cars manufactured before November 27, 2018, will also get an upgrade in their engine control software.

1,637 Bentley Bentayga pulled in China due to fire risk. Photo: The Standard
According to China Daily, in 2018, Volkswagen recalled over 35,000 imported cars in China due to defects with the ground straps. The recall involved 35,386 Beetle models manufactured between April 24, 2012 and Oct 21, 2014.
In order to deal with the issue, the company replaced the ground straps of the affected vehicles free of charge to eliminate safety risks.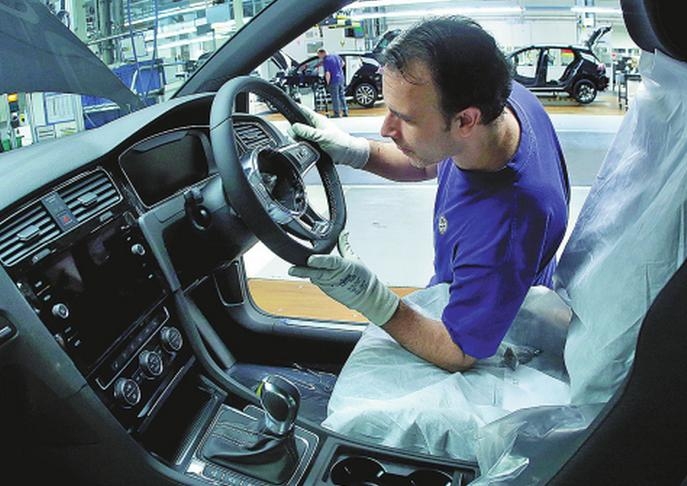 An employee of German car maker Volkswagen (VW) works on a Golf VII car at an assembly line at VW's plant in Wolfsburg, central Germany. Photo: China Daily
Volkswagen's financial report 2019 revealed that the total profit of Volkswagen in the Chinese market was EUR 3.33 billion. By 2018 the Volkswagen Group built seven new plants in China. By then, the annual production capacity rose from 2.6 million to over 4 million. Volkswagen has the largest market share in the Chinese market during many years. In 2019 it was 14.6%.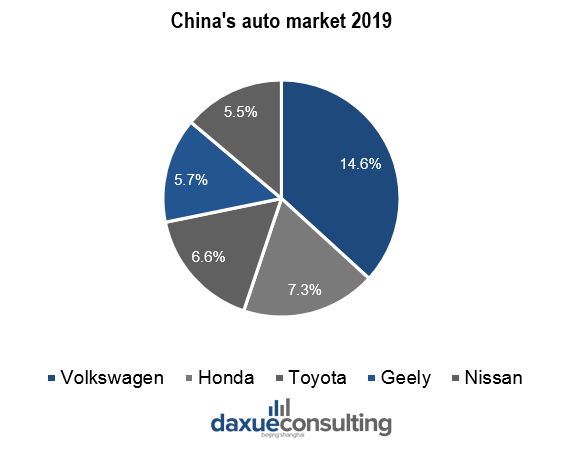 Volkswagen had the largest market share in China's auto market in 2019. Source: daxueconsulting
Tony Nguyen
The Standard, Xinhua, China Daily