Vietnam's auto sales skyrocket after registration fee cut policy
After the Vietnamese Government adopted the new policy to lower car registration fees by half, the domestic car market has been warmed up.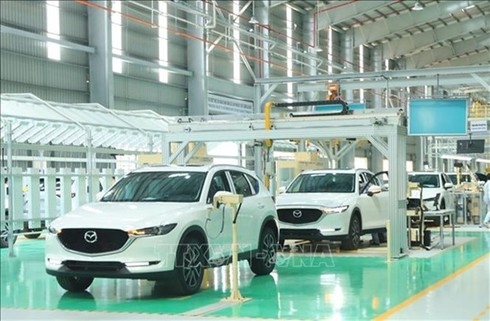 Vietnam adopted the policy to reduce car registration fees by half (Photo: VNA)
Prime Minister Nguyen Xuan Phuc made a decision to reduce 50% of registration fees for locally-manufactured and assembled cars until the end of 2020. The cut was proposed by the Ministry of Industry and Trade to aid local businesses to recover production and trade as well as stimulate cars consumption, according to VOV.
Therefore, currently cars enjoy a registration fee of 12% of value in Hanoi, and 10% in other cities and provinces nationwide. After this policy was adopted, auto dealers said that the number of car buyers increased by 20%.
Luxury car production and assembly with high prices will benefit the most from this policy. The only luxury car brand assembled in Vietnam is Mercedes-Benz. Its most expensive model is the S450 L Luxury, which is priced at VND 4.2 to 4.9 billion (USD 181,000 - 211,000). The registration fee was previously from VND 420 million (USD 18,000) to VND 596 million (USD 25,000), but now, it costs only VND 210 million (USD 9,000) to VND 298 million (USD 12,800).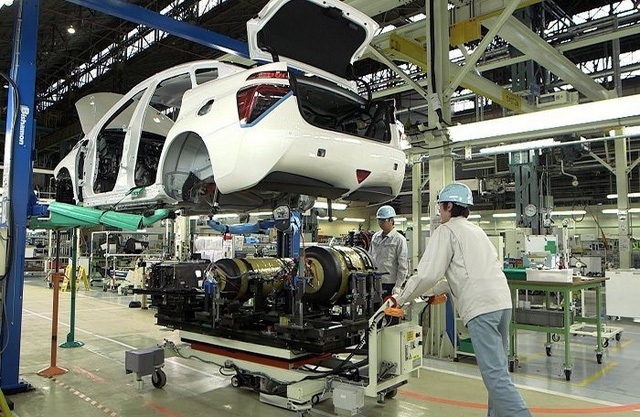 Car sales have risen 3-4 times since the fee cut policy took effect (Photo: Dan Tri)
"The number of transactions has increased by 30-40% compared to when there was an epidemic. It has returned to the normal level every year. Small cars of about VND 500-600 million (USD 21,500 - 25,900) are quickly sold out. The market is responding positively to the government's stimulus policy. Enterprises also enjoy the reduction in costs", said Mr. Dinh Van Trong, Director of Hyundai Dong Do agency in Hanoi.
"We have received 60 orders since the effective date of the new Decree. We expect that by the end of the year, the domestic automobile market will be very bustling", said Huynh Minh Chau, Sales Director of Vietnam - Korea Auto Dealer in Ho Chi Minh City.
Mr. Nguyen Nang Tuan, Deputy General Director of Kia Bac Ninh Showroom also shared that the car sales have risen 3-4 times due to the registration fees cut policy.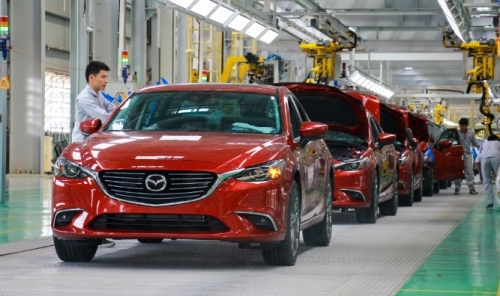 The domestic car market has really been warmed up (Photo: Banking Times)
Mr. Nguyen Van Hau, a representative from Mazda Giai Phong, said that their car sales increased from 42 in May to 120 in June (up 300%) after the registration fee cut took effect. Some 100 car buyers placed deposits to buy cars before June 28 to enjoy the fee cut.
"We are offering VND 40-80 million (USD 1,725 - 3,451) off depending on the kind of cars. After June 28, the number of signed contracts waiting for car delivery was still high. We still have 80 cars that have not been delivered to customers who reserved due to a lack of supply", he said.
However, after the registration fee cut was adopted, some automakers have increased car prices. For example, Honda City 1.5 Top car, Toyota Vios 1.5G and Toyota Innova have increased VND 10 million (USD 431) per car. Automakers explained that they need to balance the prices to cover losses due to Covid-19, VTV reported.
It could be seen that the new policy to reduce registration fees has really warmed up the domestic car market and stimulated the demand in Vietnam.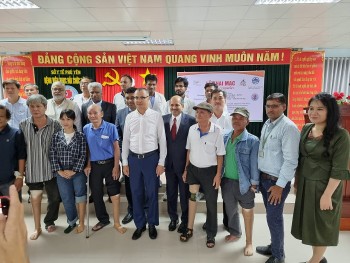 Friendship
This is the 5th time the Jaipur Foot Artificial Limb Fitment Camp has been held in Vietnam since 2018 by the Indian Ministry of Foreign Affairs, Indian agencies and organizations.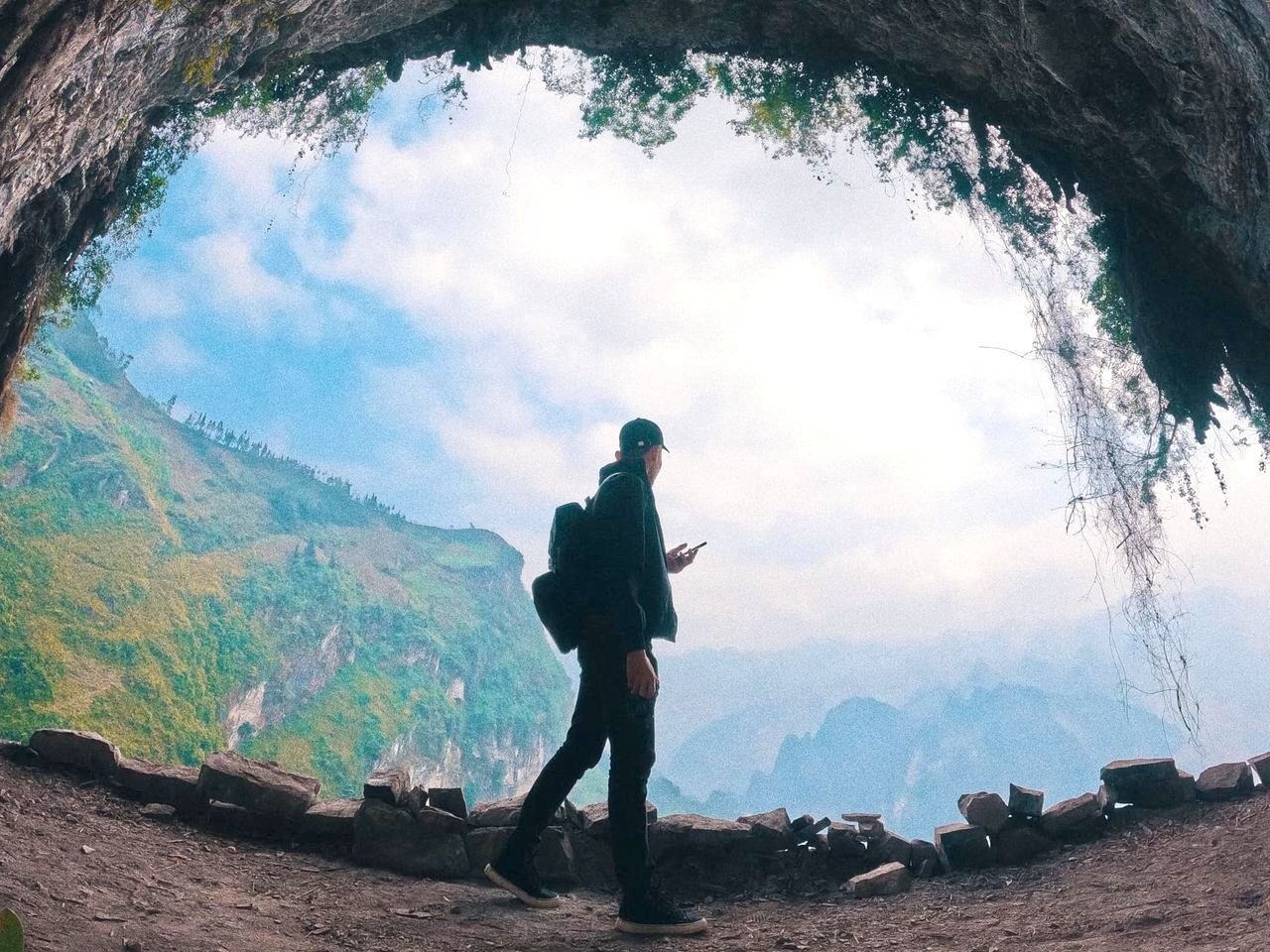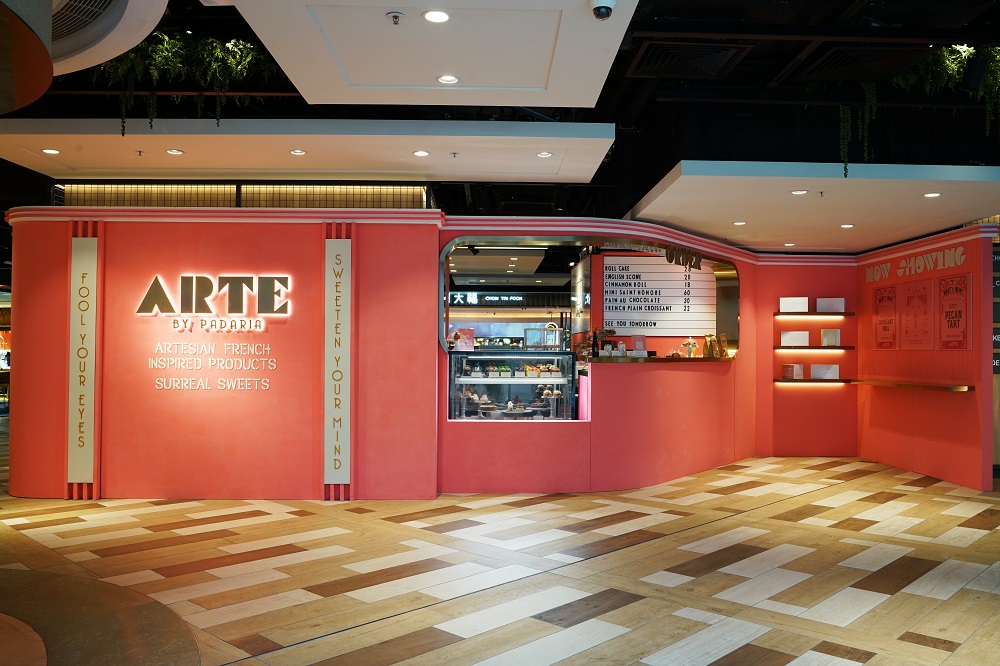 Economy
HONG KONG SAR - Media OutReach - 6 December 2022 - Arte by Padaria the artisan online cake shop, has added the latest K11 Musea pop-up store after opening their Sheung Wan shop, presenting a new menu with collections of classic French recipes of desserts & pastry. The interior is an absolutely Instagrammable one.
December 06, 2022 | 16:15