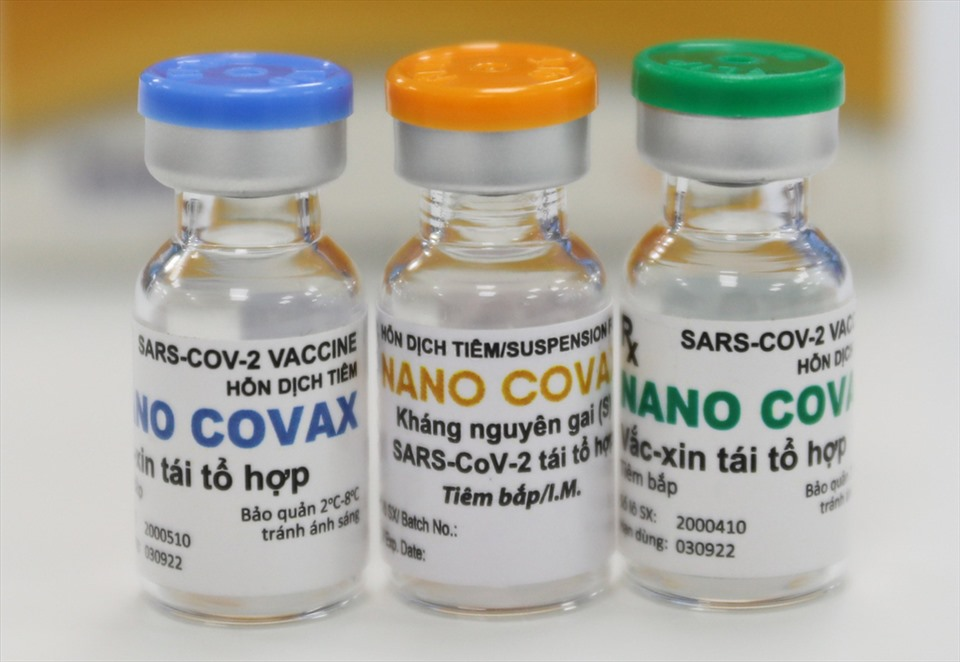 Developed by the Nanogen Pharmaceutical Biotechnology JSC and the Vietnam Military Medical University, Nanocovax is Vietnam's first candidate vaccine against the novel coronavirus to reach the human trial stage. Photo: Lao dong (Labour) newspaper
The information was given by Assoc. Prof. Dr. Chu Van Men, Director of the Center for Clinical Trial and Bioequivalence under Vietnam Military Medical Academy on January 19 morning, Zing News reported.
To date, all shots of the Nano Covax vaccine are quite safe and ensure the correct procedures. Volunteers now return home to monitor their own health, Men added.
The Military Medical Academy representative also said that on January 20, the first 3 volunteers receiving the first jab of 50 mcg dose will be given the second one. Besides, the remaining 17 people in the group injected with the 25 mcg dose will receive the second shot.
Nanocovax, developed by Nanogen Biopharmar since May 2020, is the first locally-made vaccine candidate in Vietnam to enter human trials. To date, the phase of the trials has gone half the way with 60 volunteers got the injection.
The second phase is planned to start right after the first one and last for 6 months. 400-600 volunteers aged 12-75 will be recruited for the trial, which evaluates the immunogenicity and preventive potency of the vaccine.
The third phase (August 2021 - February 2022) is planned to take place in an epidemiological area in India, Indonesia, or Bangladesh to gather enough 1,500 – 3,000 volunteers aged 12-75.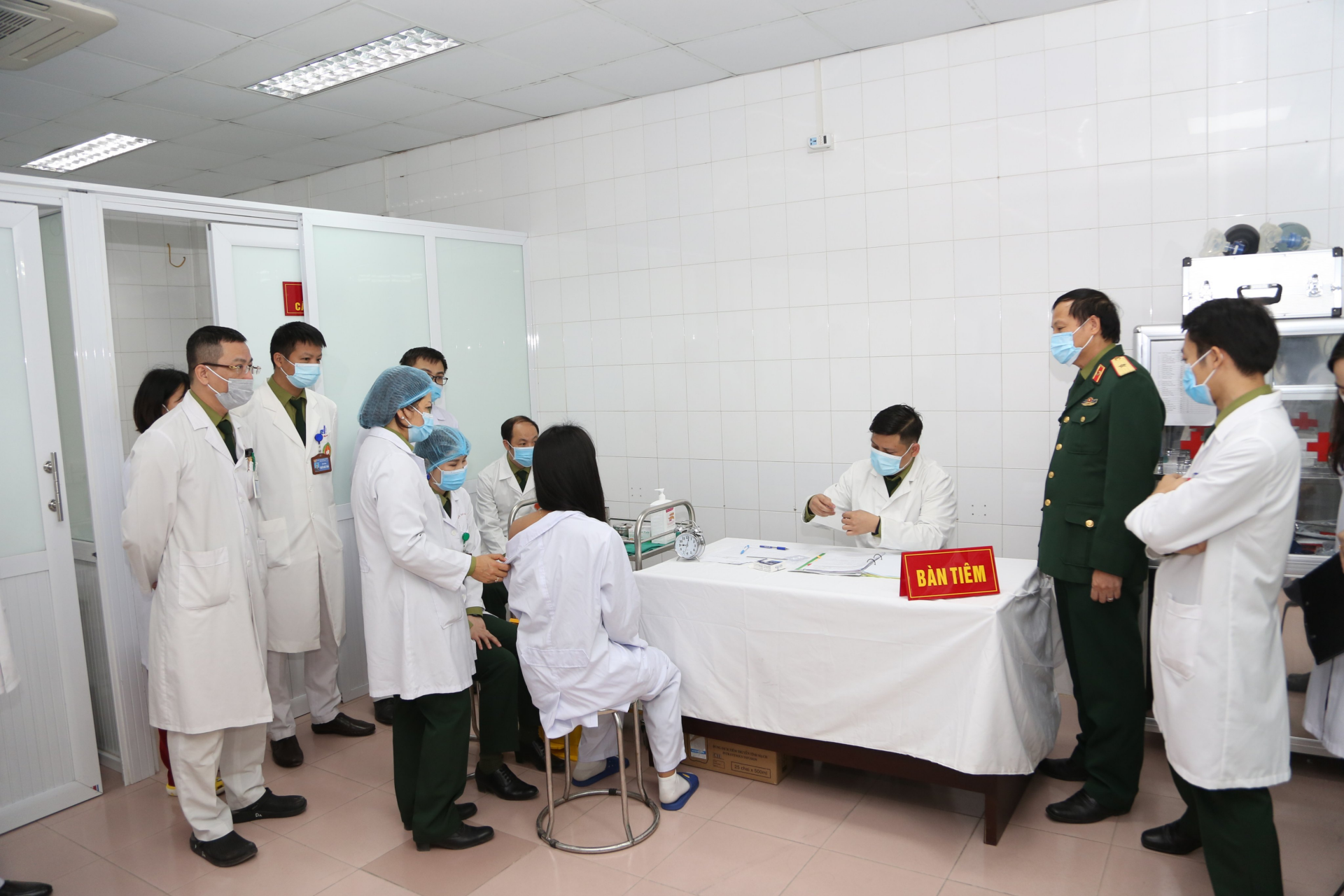 Two groups of 20 people each are testing the 25mcg and 50mcg doses, receiving their first injections on December 17 and 26, respectively. (Photo: Suckhoedoisong.vn)
Nanocovax is priced at VND120,000 ($5.17) per dose.
Along with injections, Vietnam's COVID-19 Nanocovax vaccine will also be developed in the form of eye-drop and nasal spray for special subjects.
In Vietnam, the country's been showered with praises over comprehensive and effective COVID-19 containment attainment is having four potential vaccines on hands. The vaccines are studied and produced by Nanogen, Vabiotech, Polyvac, and the Institute of Vaccines and Medical Biologicals (IVMB), all have completed the laboratory production process.
While Vabiotech and Polyvac's vaccines are still under evaluation on animals, IVMB's candidate Covivac is scheduled to enter human trials this January after yielding safe and strong immunity response on animals.
As reported by VOV, IVAC will cooperate with the National Institute of Hygiene and Epidemiology and Hanoi Medical University to trial the vaccine on 125 volunteers aged 18-59. Those receiving IVAC's trial jabs must be healthy, having no underlying disease, and satisfying several other specific criteria.
According to Dr. Duong Huu Thai, Director of IVAC, the Institue has been studying Covivac since last May, aiming at successfully producing the vaccine and completing three human trials within 18 months. The first phase of the trails is scheduled to finish in April.
Malie Nguyen