Warm Up Your Body With Top 7 Hanoi's Winter Dishes
A winter chill settles over Hanoi. Sitting in a small corner in the chilling weather, there is nothing better than enjoying a bowl of hot dish to beat the cold and warm up your body.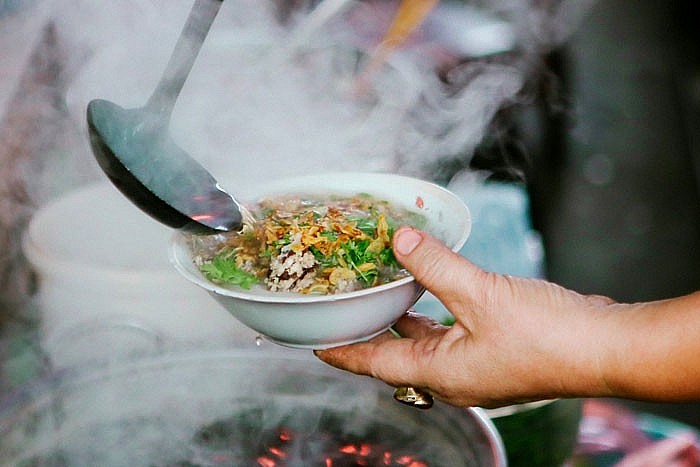 There is nothing better than enjoying a bowl of hot dish to beat the cold and warm up your body in the winter of Hanoi. Photo Vn Travel Live
Dumplings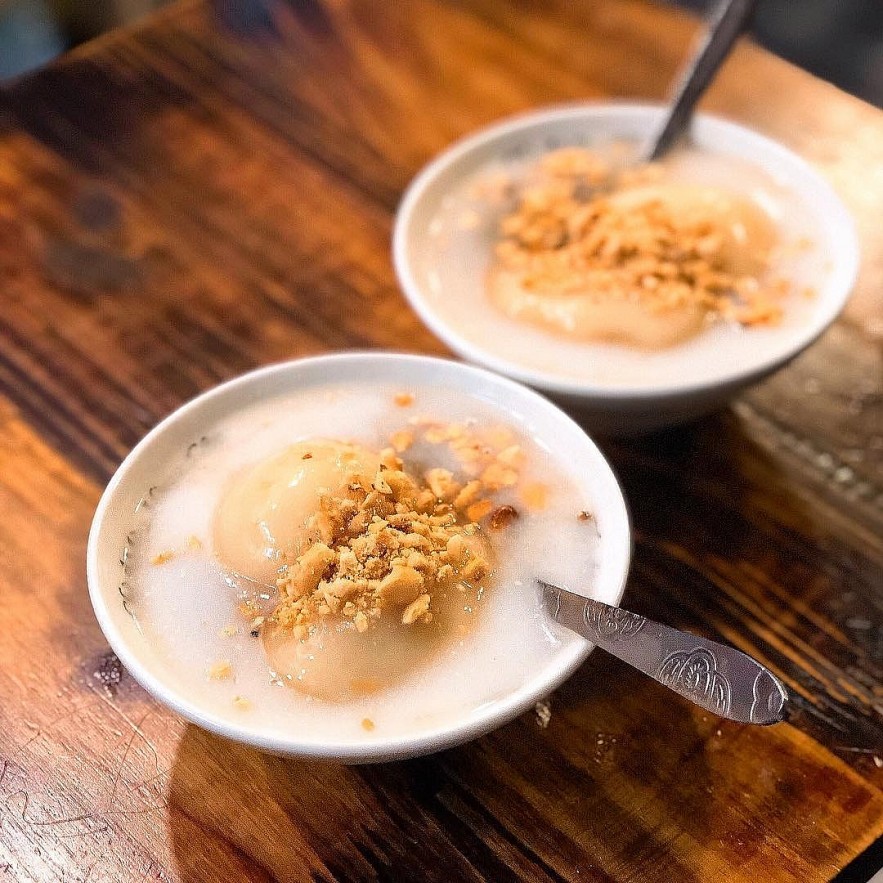 Photo Zing News
Banh troi tau is dumplings made from sweet rice and green bean or black sesame sunk in a hot, ginger syrup.
The Hanoi's dumplings have become a popular snack of the winter. Whenever people mention chilling weather of Hanoi, they all think about the warmth and sweet taste of this dish.
A bowl of banh troi tau is from 20,000 to 25,000 VND
Famous Banh Troi Tau Addresses In Hanoi
1. Ms Van Dumplings – Do Thuan Alley On To Hoang Dike
This is one of a few dumpling cake shops in Hanoi serving meat filling dumplings. A full topping bowl has three balls, including green beans, black sesame, mushroom and meat dumplings. The sweetness of ginger syrup blended with the salty taste of the cake create a new and unforgettable taste.
Price: 10,000-15,000 VND each bowl
The shop is only open in the afternoon. The space is narrow so you should consider if you come with a lot of people.
2. Ms Thin Dumplings – No 1 Bat Dan Street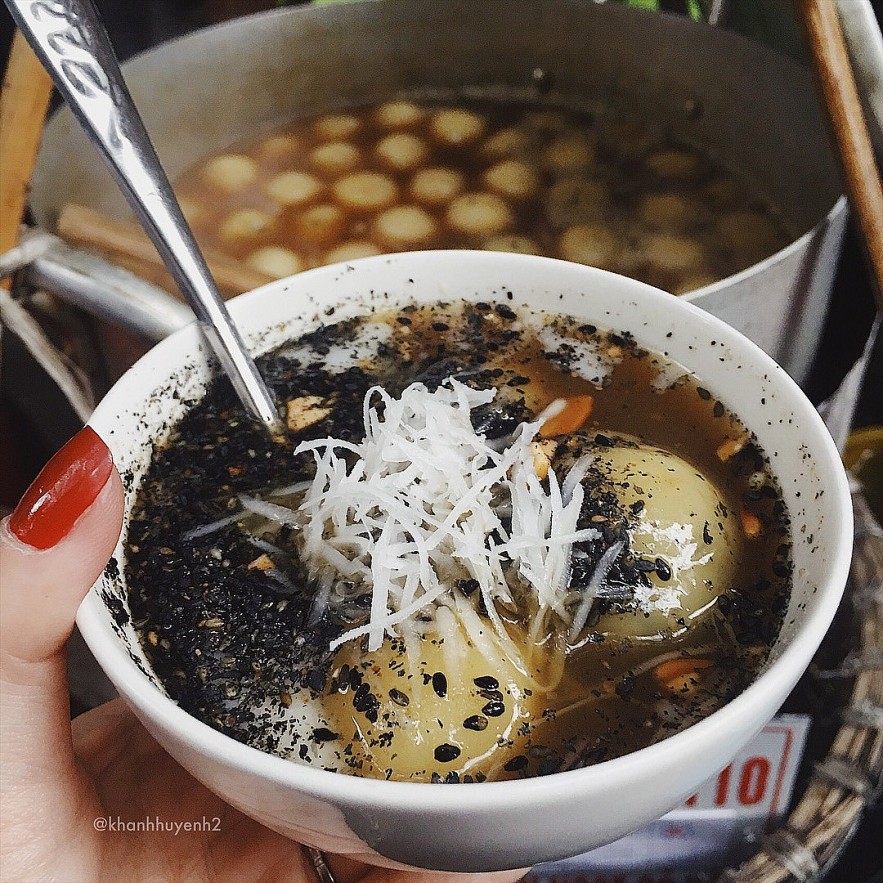 Photo Instagram
Price: From 20,000 VND each bowl
This is the most famous xoi che (steamed sticky rice with sweet porridge) shop in Hanoi. The dumplings have thin crust, fatty green bean paste and fragrant black sesame.
3. Four Seasons – No 4 Hang Can Street
If you like moderate sweetness, Hang Can is a suggestion. Besides the traditional ginger juice, the shop combines coconut milk and roasted peanuts to increase the flavor of the dumpling bowl.
Price: 15,000-25,000 VND each bowl
Hot-steamed rice pudding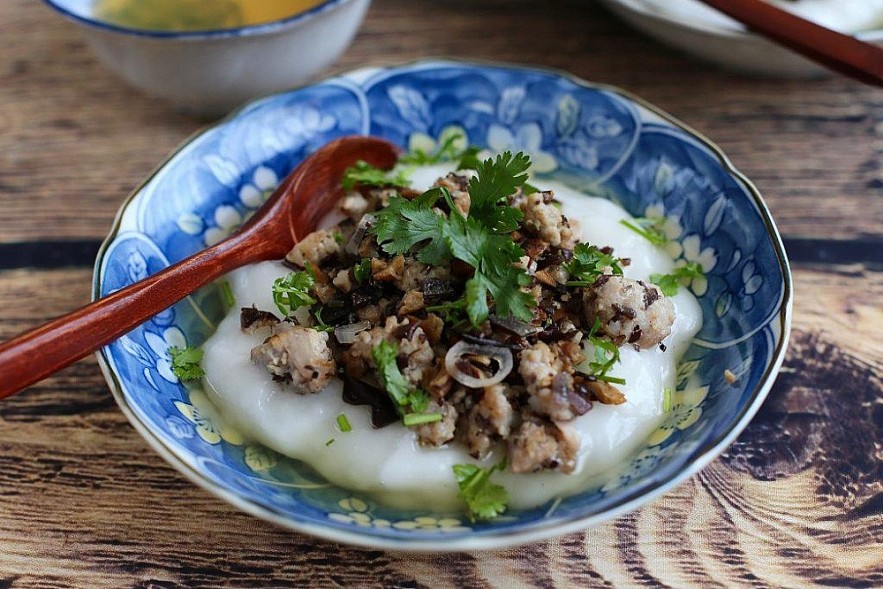 Photo Soha
In the winter of Hanoi, there is nothing better than sitting down to eat a bowl of banh duc nong (hot-steamed rice pudding). This dish is actually another variation of the traditional banh duc (rice pudding). Instead of being cooled and cut into pieces, hot Vietnamese salted rice flour cake is eaten when it is still hot.
To create a delicious dish in the right style, it is necessary to prepare a lot of different ingredients. The cake is eaten with a typical sweet and sour dipping sauce, stir-fried minced meat with wood ear, coriander and dried onion.
Some shops even add fried tofu to this dish.
In Hanoi, the most famous hot-steamed rice pudding shop is Banh Duc Ba Noi at Lane 8B Le Ngoc Han Street.
Price: 15,000 VND each bowl
Chicken Stewed With Chinese Herbs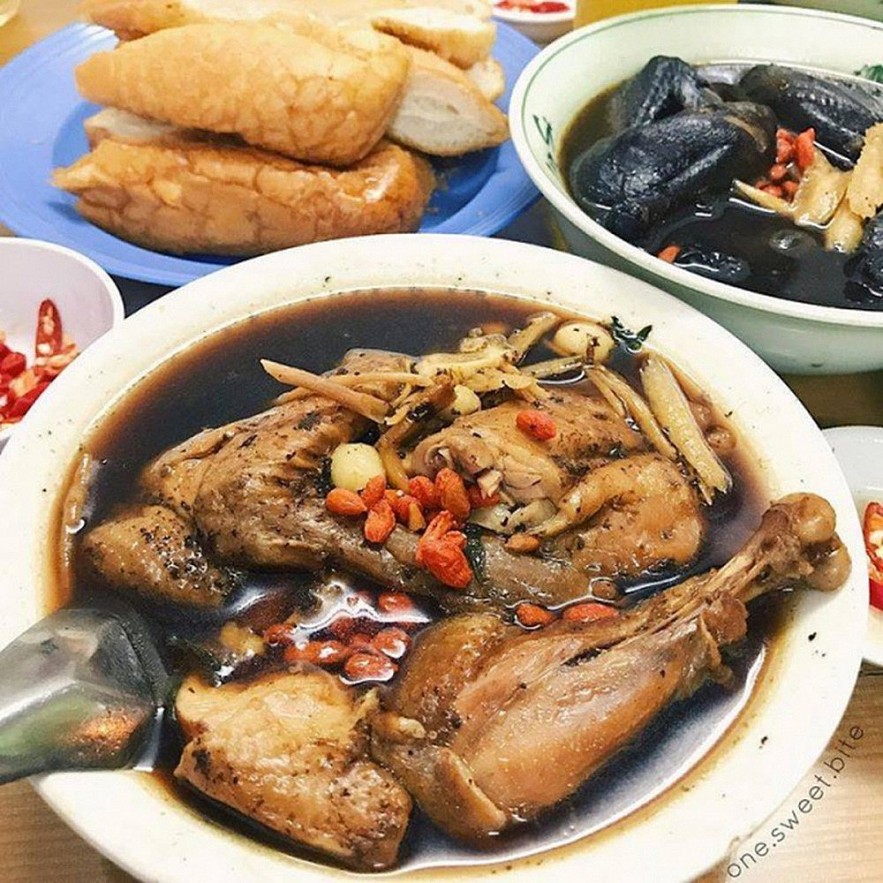 Photo Soha
Stewed chickens, birds, balut with wormwood are all winter specialties.
Chicken thighs or quails are placed in empty beer cans and stewed in a large pot. What the dish attracts diners is fragrance of wormwood leaves and traditional herbs.
As the chicken is stewed with seven different herbs, the dish will bring more energy for sick people. It is served with noodles or fried honey bread. When it comes out, the chicken is soft, and the broth is sweet. Each bowl of stewed chicken will provide enough energy for a long day.
Address: Ga Tan Cay Si restaurant - No 29 Tong Duy Tan Street

Price range: 120,000-240,000 VND per bowl (one small chicken)
Banh Gio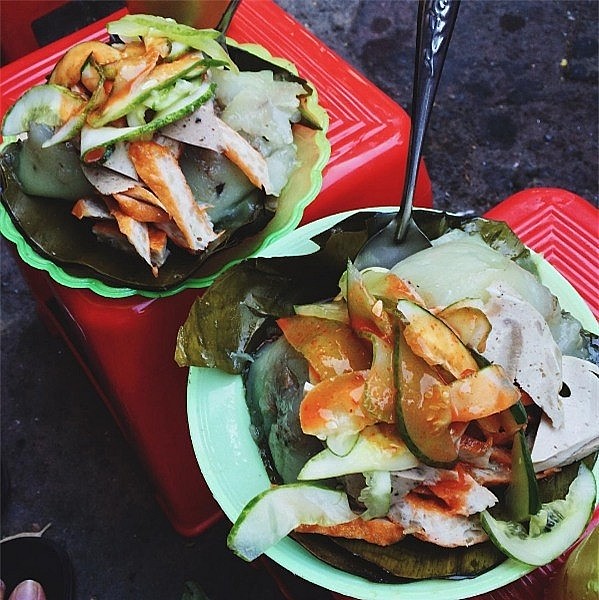 Photo Soha
Banh gio is rice dough dumpling with minced pork and wood ear mushrooms inside. This is a favorite dish in both hot and cold weather but only in the winter can we fully enjoy its taste.
You can add toppings like meat skewers, pickles, Vietnamese sausages.
BBQ Corn and Potatoes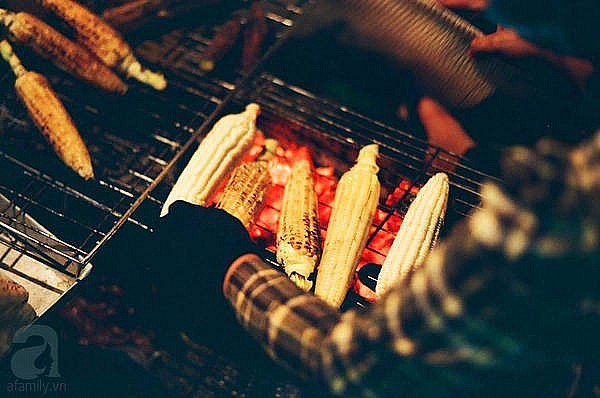 Photo aFamily
Anyone in Hanoi is certainly familiar with grilled corn, baked potatoes - sidewalk snacks that can only be found on the streets in the winter.
The joy of eating BBQ corn and potatoes is sitting by charcoal stoves and warm up your body.
Pork Rib Congee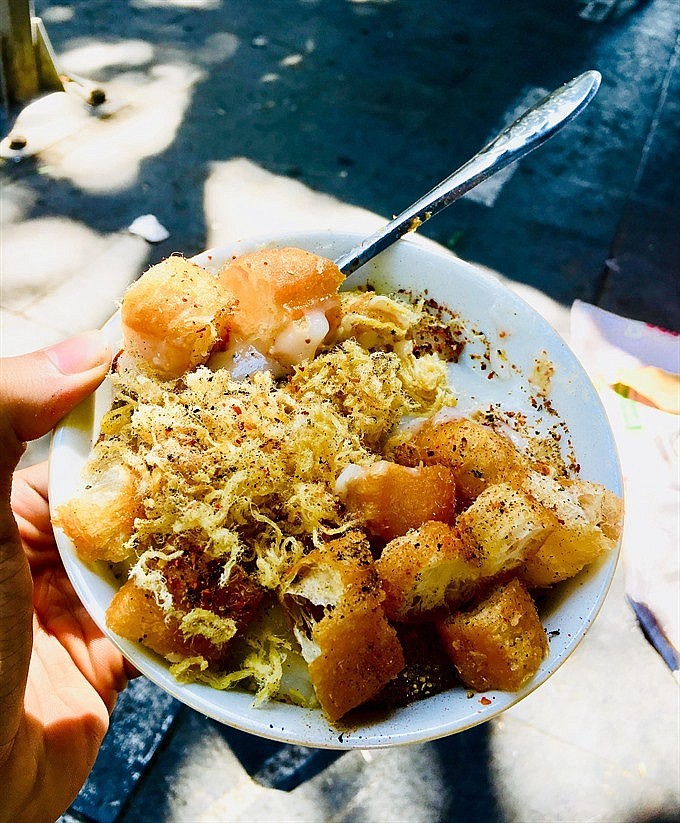 Photo Viet Nam News
Rib porridge is definitely a dish of the winter and for hungry stomach in the afternoon.
Many people called Hanoi rib porridge "baby powder" because it was cooked from rice flour, not cooked rice grains.
Porridge cooked with rib stewing broth should be sweet. Ribs which have been cooked for a long time will melt in your mouth.
In Hanoi, rib porridge is eaten with fried stick bread and salted shredded meat.
Suggested address: Huyen Alley on Ly Quoc Su Street
Pho (Vietnamese noodle soup)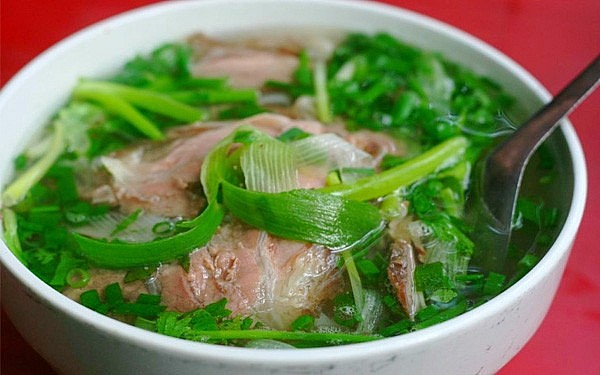 Photo Poliva
Last but not least: a must-try dish when you come to Hanoi.
There is no need to say more about this classic Hanoi food. Pho is an authentic Hanoi dish that can also be a specialty of the country. Now you can find the dish in many countries in the world, but to get the best taste, you need to go to Hanoi.
Pho consists of rice noodles, filled with slices of beef, spring onion in tasty broth and served with a plateful of fresh herbs. Because of its popularity, there are many places in Hanoi that sell the dish.
The price of Pho in Hanoi ranges from 30,000 to up to 100,000 per bowl depending on quality of meat, broth.
Address: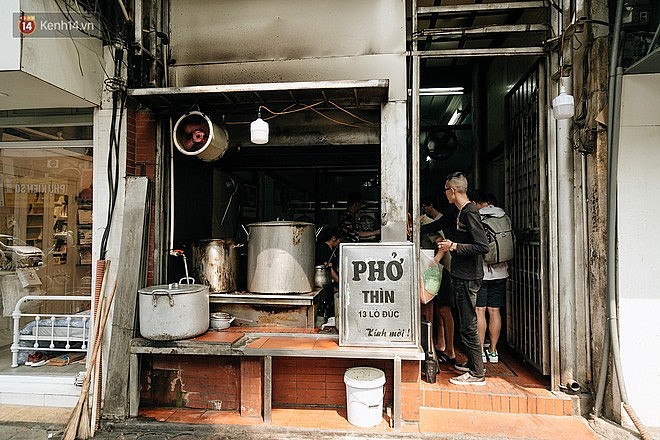 Photo Kenh14
1.Pho Gia Truyen - No 49 Bat Dan Street, Hoan Kiem District
2.Khoi Hoi – No 50 Hang Vai Street, Hoan Kiem District
3.Pho Suong – Trung Yen Alley, Hoan Kiem District
4.Pho Ly Quoc Su – No 10 Ly Quoc Su Street or 27B Phung Hung Street, Hoan Kiem District
5.Pho Thin, No 13 Lo Duc Street, Hai Ba Trung District.