China orders US to close Chengdu consulate
Way to avoid derailing ties completely between two powers
China's decision to target Chengdu, and not one of the higher profile American missions, indicated it was trying to avoid derailing ties completely, according to Victor Shih, associate professor of political science at UC San Diego.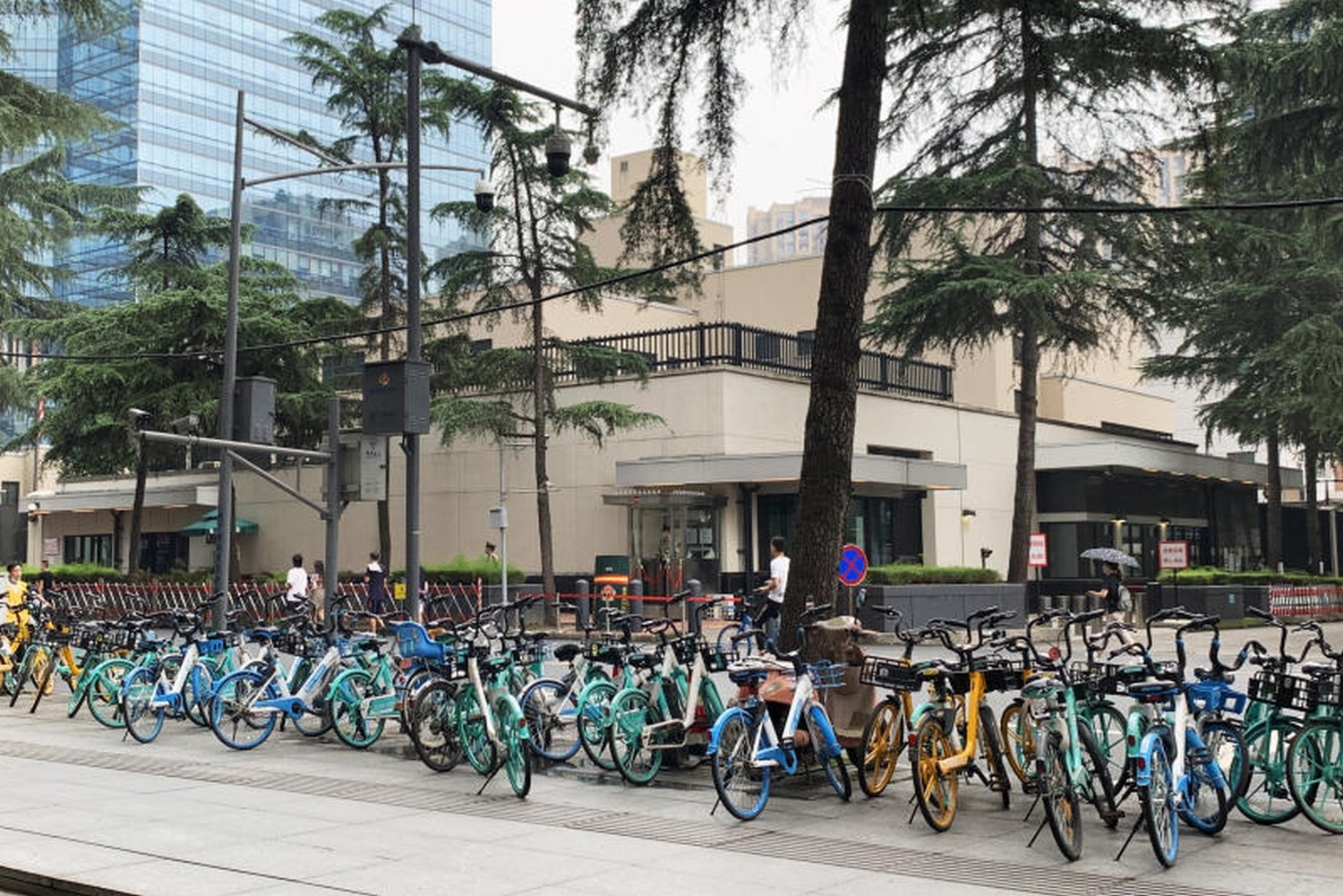 Outside the US Consulate General in Chengdu, China, on Thursday, July 23. (Photo: Bloomberg)
China said Jul 24 it had revoked the license for the US consulate in the southwestern city of Chengdu, just a few days after Washington ordered the closure of China's Houston consulate.
The tit-for-tat move is a "legitimate and necessary response to the unreasonable measures by the United States", CNA cited a statement of the Chinese foreign ministry.
"The Ministry of Foreign Affairs of China informed the US Embassy in China of its decision to withdraw its consent for the establishment and operation of the US Consulate General in Chengdu.
"The ministry also made specific requirements on the ceasing of all operations and events by the Consulate General," it said.
"The current situation in China-US relations is not what China desires to see, and the US is responsible for all this."
China also urged the US again to backtrack and "create the necessary conditions for bilateral relations to return to normal".
Earlier this week, the US gave China 72 hours to close its consulate in Houston amid accusations of spying.
The US State Department said the Chinese mission in Houston was closed "to protect American intellectual property and Americans' private information".
The Chinese Consulate in Houston was opened in 1979 - the first in the year the US and the People's Republic of China established diplomatic relations, according to its website.
The website says the office covers eight southern US states - including Texas and Florida - and has nearly one million people in the area registered at the consulate.
There are five Chinese consulates in the US, as well as an embassy in Washington.
Meawhile, in addition to its embassy in Beijing, the United States has consulates in Shenyang, Shanghai, Wuhan, Chengdu and Guangzhou.
The Chengdu consulate was established in 1985, and has around 200 staff members, with about 150 locally hired Chinese employees, according to its website.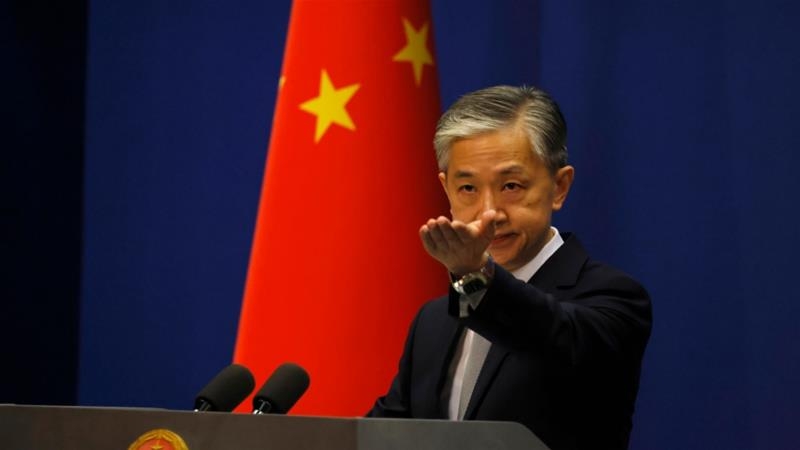 Chinese Foreign Ministry spokesman Wang Wenbin says 'malicious slander' is behind US order to close Chinese consulate in Houston, Texas [Ng Han Guan/ AP Photo]
China said in response then that the US' move had "severely harmed" relations and warned it "must" retaliate, without initially detailing what it would do.
Chinese Foreign Ministry spokesman Wang Wenbin also said then that the US allegations of spying were "malicious slander".
"China must make a necessary response and safeguard its legitimate rights," he said.
"This is tearing down the friendly bridge between the people of China and the US," he added
It has been the site of diplomatic drama in past years, CNA added.
In 2013, China demanded the US provide an explanation for a spying programme after news reports said a top-secret map leaked by fugitive intelligence analyst Edward Snowden showed US surveillance facilities at embassies and consulates worldwide - with the Chengdu consulate among them.
The Chengdu mission was also where senior Chinese official Wang Lijun fled in 2012 from his powerful boss Bo Xilai, who was then head of the nearby metropolis Chongqing.
However China's decision to target Chengdu, and not one of the higher profile American missions, indicated it was trying to avoid derailing ties completely, according to Victor Shih, associate professor of political science at UC San Diego.
"For now, it seems China has chosen to pursue a proportional response instead of an overwhelming response that would further strain bilateral ties and invite US retaliation," Shih told AFP.
"This response potentially allows the two sides to take a breather in this escalation, and provides room for the Trump administration to assess whether further straining ties with the US' largest trading partner in an economic downturn is advisable."
China did not give a timeframe for when the Chengdu mission would have to close.
The consulate was quiet from the outside on Friday, a livestream by Chinese state broadcaster CCTV showed, with guards seen by the entrance.
'New tyranny'
The development is another fissure in the increasingly fraught relations between the two countries from trade to the coronavrius pandemic and China's policies on Hong Kong, Xinjiang and the South China Sea (known as Bien Dong Sea in Vietnam).
Republican Sen. Marco Rubio of Florida, the acting chair of the Senate Intelligence Committee, wrote on Twitter on July 22 that closing China's consulate in Houston "needed to happen," and claimed it is a "central node of the Communist Party's vast network of spies", reports CNN.
Michael McCaul, Republican Leader on the House Foreign Affairs Committee, said the consulate was the "epicentre" of Chinese efforts to steal "sensitive information to build up their military".
US Secretary of State Mike Pompeo said this week the Houston mission was a "hub of spying and intellectual property theft", according to AFP.
Pompeo has led President Donald Trump's new offensive against China, which many observers have said is part of a Republican strategy to win votes in the November elections.
"Today, China is increasingly authoritarian at home, and more aggressive in its hostility to freedom everywhere else," Pompeo said on Thursday, as he spoke in detail about the Communist Party's ideology.
"The free world must triumph over this new tyranny."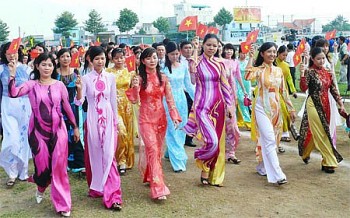 Viet's Home
Vietnamese women have always been paramount in shaping culture and protecting the homeland. To honour their sacrifices and celebrate Vietnam's Women's Day, Vietnam Times has complied a brief list of several amazing Vietnamese throughout the country's lengthy history in an American journalist's eyes.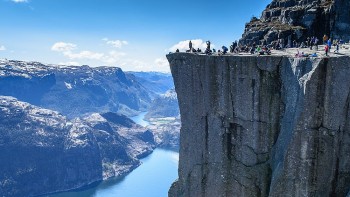 Travel
The Sverd I Fjell, an prominent monument created be the Norwegian sculptor Fritz Røed, are giant swords in stone located in Hafrsfjord, a suburb of the city of Stavanger in Norway.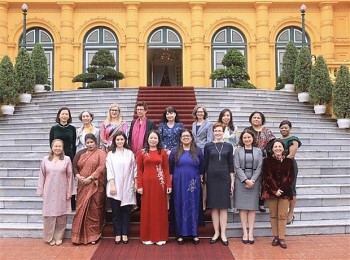 Viet's Home
Vice President Vo Thi Anh Xuan has urged female foreign ambassadors and chargés d' affaires to further contribute to facilitating travelling and trading between Vietnam and other countries.