Why WhatsApp Blocks 2 Million Indian Accounts
WhatsApp has said it blocked over two million accounts in India in May and June for violating rules, in effort to fight against spam messages and abuses.
WhatsApp has blocked more than two million users in India in just a month for violating its rules, the United States-based company has disclosed in its first compliance report under India's controversial new social media rules.
Most of the users were blocked for what the company called spam message abuses.
Photo: Getty Images
Under the new rules, which came into effect in May, social media companies have to publish a compliance report every month detailing how many complaints they received from Indian users and what action they took. International technology firms also have to hire executives locally, who can help regulate content and take swift action in response to legal complaints.
The Facebook (FB)-owned messaging app said that more than 95% of the 2 million accounts blocked between May 15 and June 15 were banned "due to the unauthorized use of automated or bulk messaging."
"These numbers have increased significantly since 2019 because our systems have increased in sophistication," the company said in a statement Thursday. "Keep in mind, we ban the vast majority of these accounts proactively, without relying on any user reports."
Using advanced machine learning technology, WhatsApp reportedly bans close to eight million accounts across the world every month.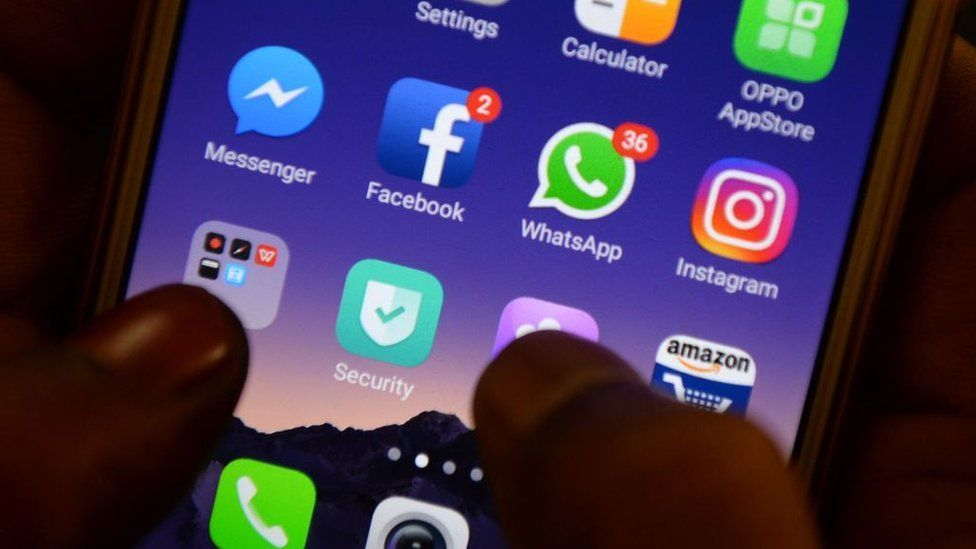 Photo: Getty Images
Two million accounts inIndia sending a "high and abnormal rate of messages" were banned in India alone between 15 May and 15 June, the service said.
The service identifies an Indian account as one with a +91 (country code) phone number.
Such fake news and hoaxes are forwarded to tens of thousands of users in hours, and it's practically impossible to counter them.
Messages and videos circulating in bulk have in the past incited mob violence in India, even leading to deaths.
In addition to responding to user complaints, WhatsApp said it deployed its own tools to prevent abuse on the platform.
WhatsApp's Fight With India Had Global Implications
While WhatsApp is complying with some aspects of the new rules, it has sued the Indian government over one of the requirements. Indian authorities want companies to trace the "first originator" of messages if asked. The government has said that such requests would be made only in relation to serious crime, but WhatsApp is concerned that this move would effectively end any guarantee of user privacy by requiring the platform to keep track of every message.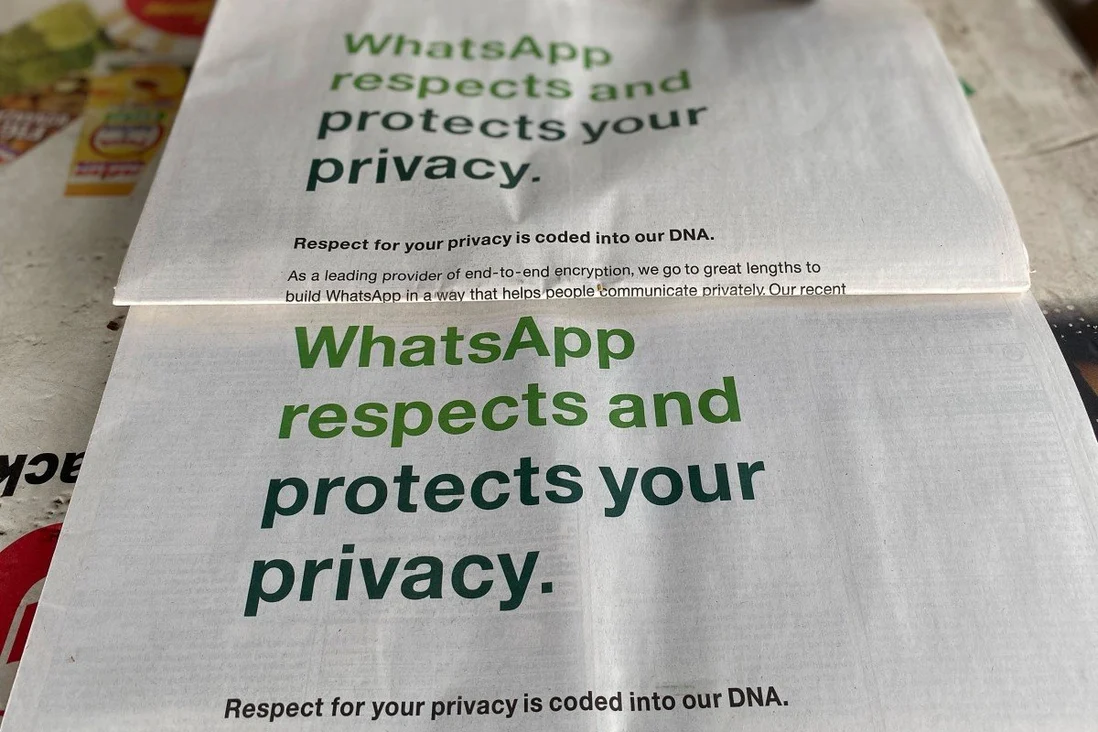 Photo: SCMP
"Requiring messaging apps to 'trace' chats is the equivalent of asking us to keep a fingerprint of every single message sent on WhatsApp, which would break end-to-end encryption and fundamentally undermines people's right to privacy," a company spokesperson said in a statement to CNN Business when the lawsuit was filed in May.
The Indian government says its intention is not to violate anyone's privacy, and that tracing will only be used "for prevention, investigation, or punishment of very serious offenses related to the sovereignty and integrity of India, the security of the state, friendly relations with foreign states, or public order, or of incitement to an offense relating to the above or in relation with rape, sexually explicit material, or child sexual abuse material."
But those definitions leave plenty of room for interpretation. The government could trace someone who is putting out dangerous misinformation, but it could just as easily use that power to follow how political content flows between individuals or to track activists and political opponents.
"The minute you build a system that can go back in time and unmask a few people sending a piece of content, you've built a system that can unmask anyone sending any content," says Matthew Green, a cryptographer at Johns Hopkins University. "There is no such thing as just collecting information from the bad guys. It's very dangerous to start revealing this information, because you don't know where it will end. "
India is WhatsApp's largest market, and the service has become a primary means of communication there. In many cases, it's the first app that an Indian smartphone user downloads. In 2020, WhatsApp emerged as the top app in India as users spent most of their time on it. With such a massive user base, it has over the years become not only a part of everyone's lives, but also a platform rife with misinformation leading to real-life repercussions.
Big tech companies and the Indian government have been at loggerheads for a while now. In April, the government asked Facebook, Twitter, and Instagram to remove posts that criticized its handling of the second wave of the pandemic. Then the government took issue with Twitter's labeling of a politician's tweet as "manipulated media." Just a few days ago, Delhi police visited Twitter's offices to serve a notice.
This year has already been a difficult one for WhatsApp. In January, when the messaging app pushed users to sign on to its controversial privacy policy, many in India decided to switch to Signal or Telegram; downloads of those apps skyrocketed. The Indian government asked WhatsApp to withdraw the policy as well. Responding to the backlash, WhatsApp splashed local newspapers with full-page ads saying, "WhatsApp respects and protects your privacy." The backlash slowly died down as WhatsApp deferred the deadline to accept the privacy policy, and most Indians stuck with the platform.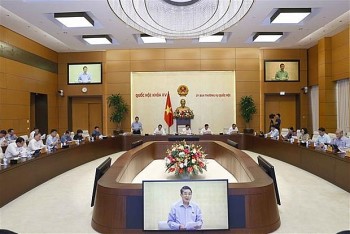 National
The National Assembly (NA) Standing Committee examined the draft revised Law on Protection of Consumer Rights on August 15 as part of its monthly session.