World breaking news today (April 25): Biden says 1915 massacres of Armenians constitute genocide
World breaking news today (April 25): Biden says 1915 massacres of Armenians constitute genocide. Meanwhile, Trump plots temporary move from Mar-a-Lago north to New Jersey, Myanmar's junta agrees to end violence against civilians and gold price also make headlines today.
Biden says 1915 massacres of Armenians constitute genocide
U.S. President Joe Biden said on Saturday that the 1915 massacres of Armenians in the Ottoman Empire constituted genocide, a historic declaration that infuriated Turkey and further strained frayed ties between the two NATO allies.
The largely symbolic move, breaking away from decades of carefully calibrated language from the White House, was welcomed by the Armenian diaspora in the United States, but comes at a time when Ankara and Washington grapple with deep policy disagreements over a host of issues.
Turkey's government and most of the opposition showed rare unity in their rejection of Biden's statement. Foreign Minister Mevlut Cavusoglu said Turkey "entirely rejects" the U.S. decision which he said was based "solely on populism", while the opposition denounced it as a "major mistake".
Biden's message was met with "great enthusiasm" by the people of Armenia and Armenians worldwide, Armenian Prime Minister Nikol Pashinyan wrote in a letter to the U.S. president.
In his statement, Biden said the American people honor "all those Armenians who perished in the genocide that began 106 years ago today."
In comments that sought to soften the blow, a senior administration official told reporters that Washington continued to see Turkey as critical NATO ally and was encouraging Armenia and Turkey to pursue reconciliation.
Turkey accepts that many Armenians living in the Ottoman Empire were killed in clashes with Ottoman forces during World War One, but contests the figures and denies the killings were systematically orchestrated and constitute a genocide, as reported by Reuters.
In Montebello, California, a city in Los Angeles County that is home to many Armenian-Americans, members of the community held a small and somber ceremony during which they placed a cross made of flowers at a monument to the victims. Some attendees wore pins reading "genocide denied genocide repeated."
Trump plots temporary move from Mar-a-Lago north to New Jersey
Like so many Florida snowbirds, former President Donald Trump and his team will flock back to the New York region after spending his first months out of the White House at his beachside Mar-a-Lago estate.
Trump and his relatively small band of post-White House staff and political aides are actively discussing when to vacate Mar-a-Lago and temporarily relocate to Trump's golf club in Bedminster, New Jersey, according to Trump advisors who spoke with Insider this week.
Mar-a-Lago — a private club that also serves as Trump's residence and post-presidential office — closes just after Memorial Day, when South Florida becomes a decidedly hot, muggy, and flat-out swampy affair.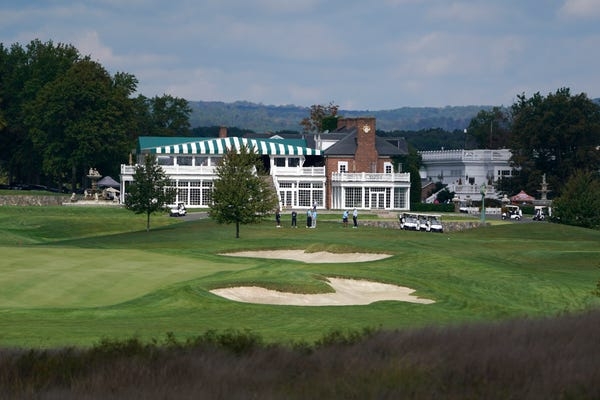 Trump plots temporary move from Mar-a-Lago north to New Jersey (Photo: Business Insider)
But for Trump, who's attempting to maintain control over the Republican Party while mulling a 2024 presidential run, climate isn't his only consideration.
"They're moving the whole operation to New Jersey because they're going to start doing more fundraising," said one Trump advisor familiar with the deliberations.
As Bedminster is about 50 miles from Manhattan, the move will put Trump closer to New York City's powerful and prolific community of Republican donors as he considers a third run for president in 2024.
Trump is raising political cash for his expanding political operation, which includes two political action committees: Save America and the Make America Great Again PAC.
The move also effectively shifts the center of power for Republican politics from South Florida to the suburbs of New York, at least for a few months.
The dozens of ambitious Republicans pols who have traveled Florida for an audience with Trump — or present Trump with an award, as Sen. Rick Scott of Florida recently did — will now beeline to New Jersey.
A Trump spokeswoman declined comment for this story, according to USA Latest News.
Myanmar's junta agrees to end violence against civilians
Myanmar ruling military junta on Saturday pledged to end violence against civilians and engage in inclusive talks at an Association of Southeast Asian Nations summit in Jakarta.
The Asean leaders, including the head of Myanmar's army, agreed on a five-point statement that says the Burmese military will end the violent crackdown on protesters and engage in an inclusive dialogue to resolve the crisis triggered by a military coup in February.
Myanmar's junta also agreed to allow a special envoy to visit the country and mediate the conflict between the military and civilian leaders.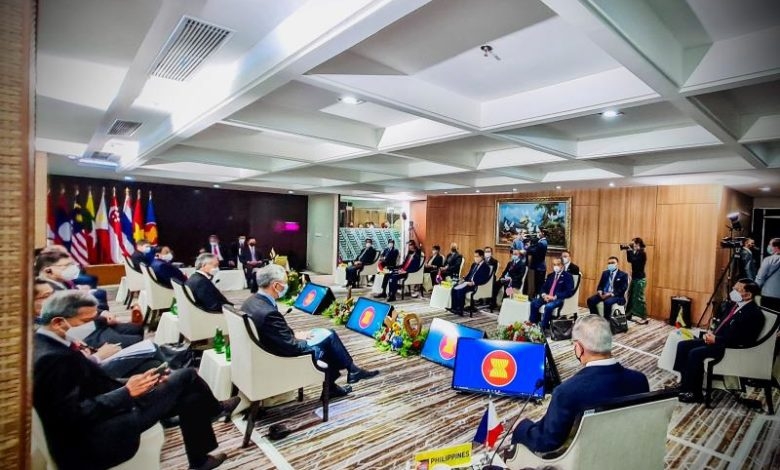 (Photo: La Prensa)
A key demand of Indonesia and Singapore, who were among the countries that were most critical of the Burmese regime, was the release of political prisoners, including elected leader and democracy icon Aung San Suu Kyi and most of her ministers.
The Jakarta summit, the first international meeting held to address the situation in Myanmar, was held behind closed doors with the participation of Min Aung Hlaing, the head of the military junta in the country. Neither Philippine president Rodrigo Duterte or Thai prime minister Prayuth Chan-ocha attended, according to EFE.
YouTube blocks access to Ukrainian TV channels tied to Kremlin tally
Three Ukrainian television channels linked to an ally of Russian President Vladimir Putin were blocked from broadcasting on Google's YouTube on Saturday, the Ukrainian government said, following its request to YouTube to have the channels taken down.
The YouTube channels of ZiK, 112 Ukraine and NewsOne did not play their content and instead showed a blank screen with a message saying the channel was not available.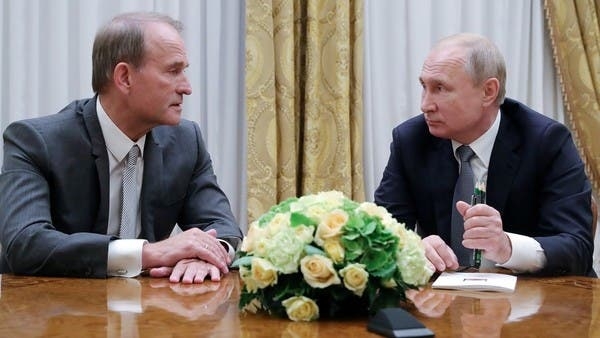 (Photo: Al Arabiya)
"We are pleased such an influential American company is willing to cooperate when it concerns issues of Ukrainian national security and Russian disinformation," Ukraine's embassy to Washington said in a tweet.
The move comes after weeks of tensions between Kyiv and Moscow over the conflict in eastern Ukraine and a Russian troop buildup on Ukraine's borders that had alarmed Ukraine's Western backers and the NATO military alliance.
Russia said it began withdrawing its troops on Friday.
Backed by the United States, President Volodymyr Zelenskiy's government blocked the three channels from airing on Ukrainian television in February, accusing them of being instruments of Russian propaganda and partly financed by Russia.
The government also asked YouTube to shut down the channels on its platform, according to National Post.
Gold price prediction – prices consolidate and form weekly doji day
Gold prices continued to ease on Friday, closing nearly unchanged for the week and forming a doji week. This move came as the dollar continued to slide and US yields moved lower. The downward movement in the dollar was unable to buoy gold prices for the week. New home sales rebounded more than expected but failed to buoy yields.
Gold prices moved lower on Friday and closed unchanged for the week forming a doji day which is a sign of indecision. The upward trend remains in place as prices head for resistance near a Fibonacci retracement level of 38.2%, which is seen near 1,828. Target resistance on the yellow metal is seen near the February highs at 1,855. Support is seen near the 10-day moving average at 1,766.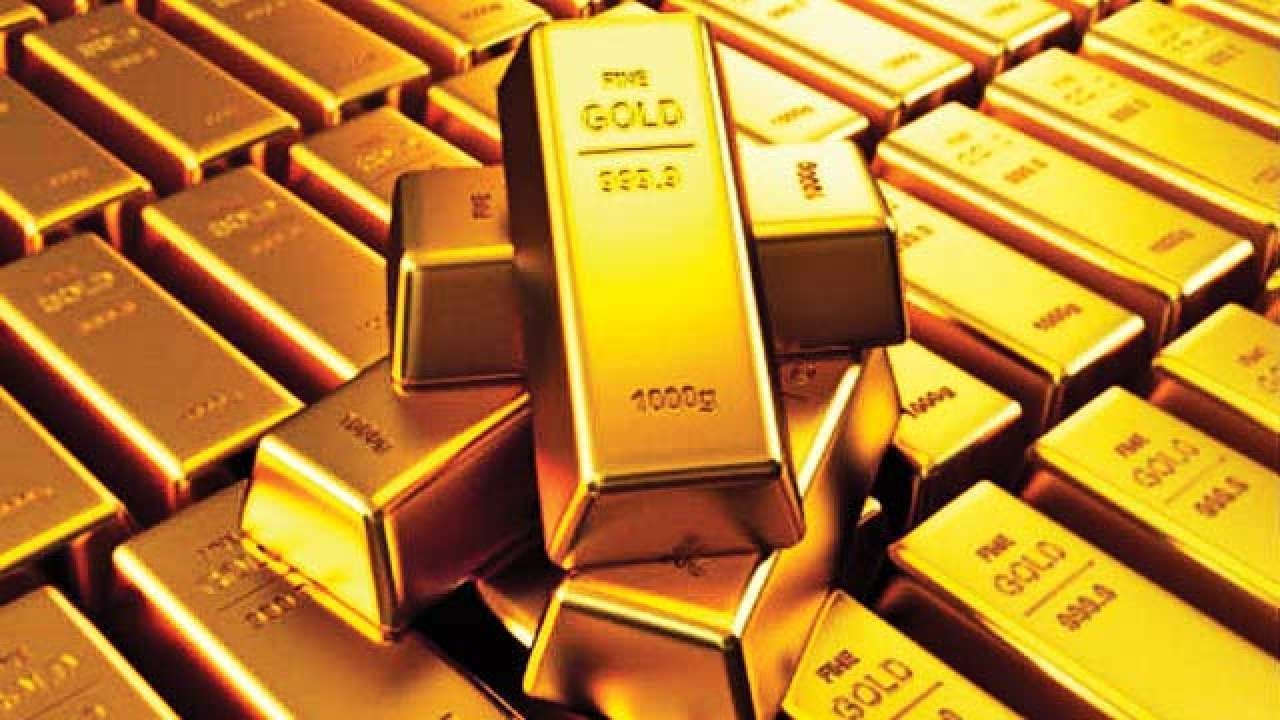 (Photo: DNA India)
The 10-day moving average has crossed above the 50-day moving average which means that a short-term up trend is now in place. Short-term momentum reversed and turned negative as the fast stochastic generated a crossover sell signal. The current reading on the fast stochastic is 83, above the overbought trigger level of 80. Medium-term momentum has turned positive as the MACD (moving average convergence divergence) index generated a crossover buy signal. The MACD histogram is printing in positive territory with a declining trajectory which points to consolidation, FX Empire said.