Joe Biden on Tuesday picked Senator Kamala Harris as his choice for vice president (Photo: Reuters)
Joe Biden chooses Senator Kamala Harris for White House running mate
Democratic presidential candidate Joe Biden on Tuesday picked Senator Kamala Harris as his choice for vice president, making her the first Black woman on a major-party U.S. presidential ticket and giving him a partner well prepared to go on the attack against Republican President Donald Trump, according to Reuters.
With social unrest over racial injustice rocking the country for months, Biden had been under increasing pressure to select a Black woman as his running mate. Harris is also the first Asian-American on a major presidential ticket.
In Harris, a 55-year-old senator from California who made her own run for the White House, Biden gains an experienced politician already battle-tested by the rigors of the 2020 presidential campaign as they head into the final stretch of the Nov. 3 election.
Biden on Twitter called Harris "a fearless fighter for the little guy, and one of the country's finest public servants." Harris wrote on Twitter that Biden could "unify the American people because he's spent his life fighting for us."
Biden and Harris will appear together on Wednesday at an event in his hometown of Wilmington, Delaware, the campaign said.
During a White House briefing on Tuesday, Trump called Harris "the meanest, the most horrible, most disrespectful" and "most liberal" senator and said she was his "No. 1 draft pick" given her unsuccessful presidential campaign.
US has reached deal with Moderna for 100 million doses of coronavirus vaccine
President Donald Trump on Tuesday announced the U.S. government will purchase 100 million doses of Moderna's experimental coronavirus vaccine, which is currently in late-stage human trials, CNBC reported.
Moderna separately said the deal for its vaccine, mRNA-1273, is worth $1.53 billion and will give the federal government the option to purchase up to 400 million additional doses. The U.S. has already invested $955 million in Moderna's vaccine development, bringing its total investment up to $2.48 billion, the company said in a press release Tuesday.
Moderna's coronavirus vaccine is in late-stage human trials, which will test its efficacy and safety in 30,000 people. The Massachusetts-based company previously said it could expect results as early as October.
"We are investing in the development and manufacture of the top six vaccine candidates to ensure rapid delivery. The military is ready to go, they're ready to deliver a vaccine to Americans as soon as one is fully approved by the FDA and we're very close to that approval," Trump said during a press conference at the White House.
The U.S. government's deal with Moderna follows similar agreements it's made with pharmaceutical giants Pfizer, Johnson and Johnson and other drug makers for their potential Covid-19 vaccines.
The deals are part of the Trump administration's efforts to accelerate the development, manufacturing and distribution of vaccines and treatments to fight the coronavirus under the program called Operation Warp Speed.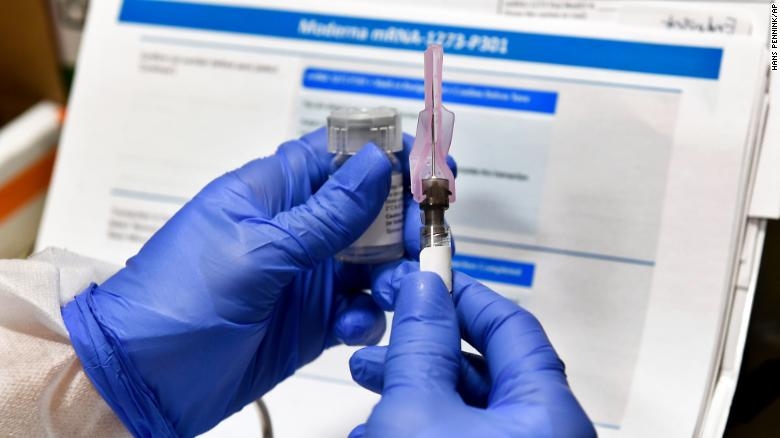 Donald Trump on Tuesday announced the U.S. government will purchase 100 million doses of Moderna's experimental coronavirus vaccine (Photo: CNN)
China vice foreign minister says Sino-U.S. relations must not derail
China needs to keep its relationship with the United States on the right track and ensure it does not derail, Vice Foreign Minister Le Yucheng said.
"The coming months are crucial for China-U.S. relations. We must maintain our focus and not be swayed by various extreme forces," Le was quoted as saying in an interview posted on the website of China's foreign ministry on Wednesday, as reported by Reuters.
Across the Board draws send oil prices higher
As reported by Oil Price, American Petroleum Institute (API) reported on Tuesday a draw in crude oil inventories of 4.401 million barrels for the week ending August 7.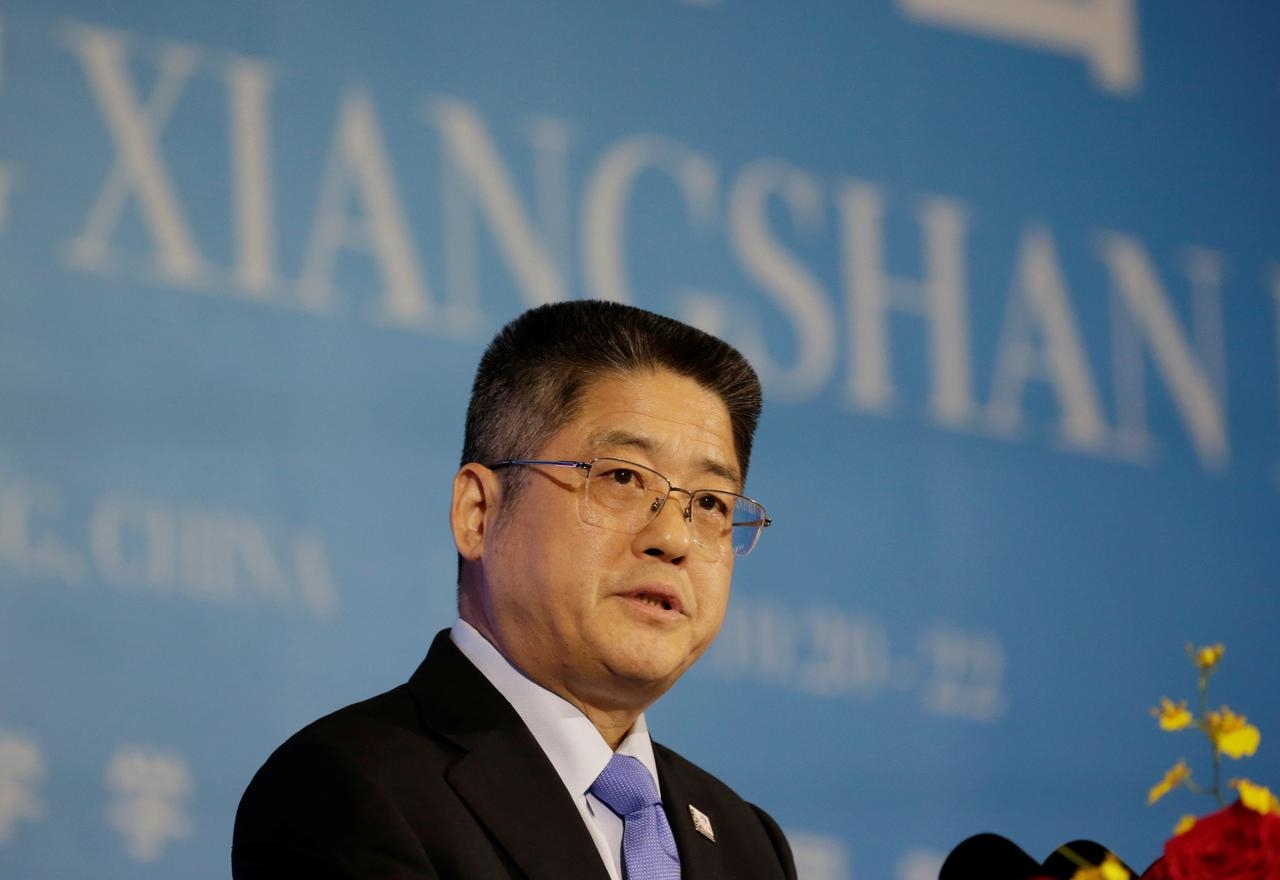 Vice Foreign Minister Le Yucheng (Photo: Reuters)
Analysts had predicted a modest inventory draw of 2.875-million barrels.
In the previous week, the API reported a considerable draw in crude oil inventories of 8.587 million barrels, after analysts had predicted a draw less than half that size.
Despite oil prices rising earlier in the day onqzDDDDDDDDDDDDD Tuesday, WTI was trading down on Tuesday afternoon before the API's data release as prices remain rangebound as OPEC's cut delivers but the demand picture remains shrouded with uncertainty, even as the number of new coronavirus cases in the United States is now falling.
Oil production in the United States now appears to be leveling off after falling from 13.1 million bpd on March 13 to 11.0 million bpd on July 31, according to the Energy Information Administration.
At 3:50 pm EDT on Tuesday, the WTI benchmark was trading down on the day by $0.32 (-0.76%) at $41.62—about $0.30 below last week's levels. The price of a Brent barrel was trading down as well, by $0.44 (-0.98%), at $44.55—down about $0.20 per barrel than this time last week.
The API reported a draw of 1.310 million barrels of gasoline for the week ending August 7—compared to last week's 1.748-million-barrel draw. This week's draw compares to analyst expectations for a 674,000-barrel draw for the week.
Distillate inventories were down by 2.949 million barrels for the week, compared to last week's 3.824-million-barrel build, while Cushing inventory was the only build this week, gaining 1.073 million barrels.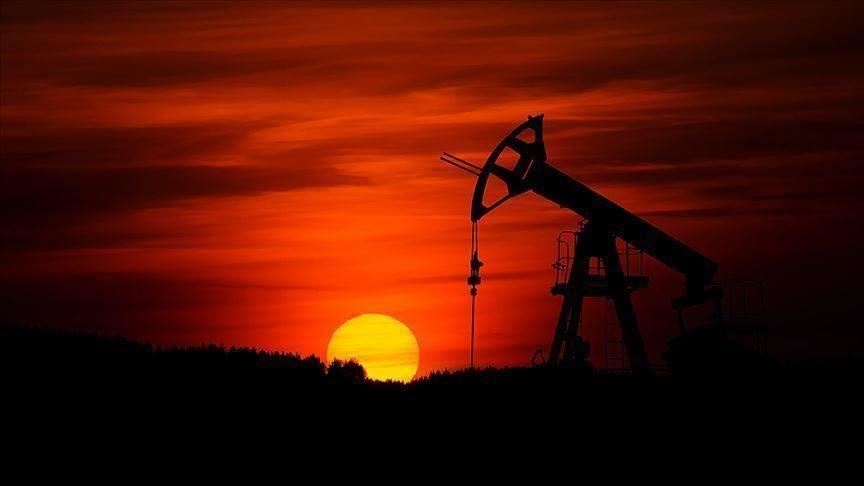 (Photo: Anadolu Agency)
Jasmine Le