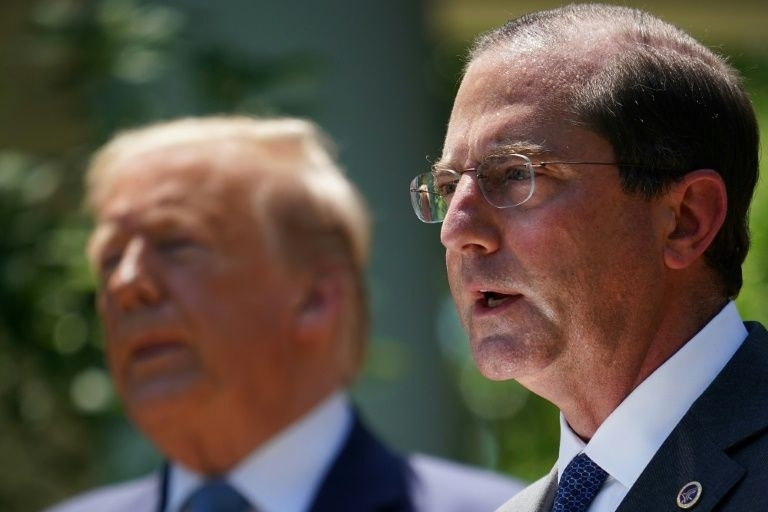 U.S. Secretary of Health and Human Services Alex Azar will visit Taiwan in coming days (Photo: Yahoo News Singapore)
US planning for the "highest-level visit" to China
U.S. Secretary of Health and Human Services Alex Azar will visit Taiwan in the coming days, his office said on Tuesday, making the highest-level visit by a U.S. official in four decades, Reuters reported.
Azar's visit will probably worsen already poor Beijing-Washington relations, inflamed over trade, the pandemic and human rights, even as Taiwan has welcomed the show of support in the face of unrelenting Chinese pressure.
During his visit, Azar will meet with President Tsai Ing-wen, Taiwan's Foreign Ministry said, which may infuriate China further.
His department, describing the trip as "historic", said Azar would be accompanied by Mitchell Wolfe, chief medical officer of the U.S. Centers for Disease Control and Prevention, and other members of the administration.
Taiwan's Foreign Ministry said the visit showed the firm U.S. support for Taiwan and the closeness of their relationship.
The United States, like most countries, has no formal diplomatic ties with Taiwan, having ditched Taipei in favour of Beijing in 1979, but is its main arms supplier and strongest backer on the international stage.
Gina McCarthy, then-head of the Environmental Protection Agency, was the last U.S. Cabinet-level official to visit the island, in 2014. Her position is technically lower-ranking than Azar's.
WHO urges Russia to follow guidelines on virus vaccine
The World Health Organization on Tuesday urged Russia to follow the established guidelines for producing safe and effective vaccines after Moscow announced plans to start swiftly producing COVID-19 jabs.
According to AFP, WHO stressed that all vaccine candidates in Russia should go through the full stages of testing before being rolled out.
"There are established practices and there are guidelines out," WHO spokesman Christian Lindmeier told reporters at the United Nations in Geneva.
"Any vaccine...(or medicine) for this purpose should be, of course, going through all the various trials and tests before being licenced for roll-out," he said.
"Sometimes individual researchers claim they have found something, which is of course, as such, great news.But between finding or having a clue of maybe having a vaccine that works, and having gone through all the stages, is a big difference."
Russia said Monday it aims to launch mass production of a coronavirus vaccine in September and turn out "several million" doses per month by next year.
Russia is pushing ahead with several vaccine prototypes. Officials claimed that one trialed by the Gamaleya institute in Moscow has reached advanced stages of development and is about to pass state registration.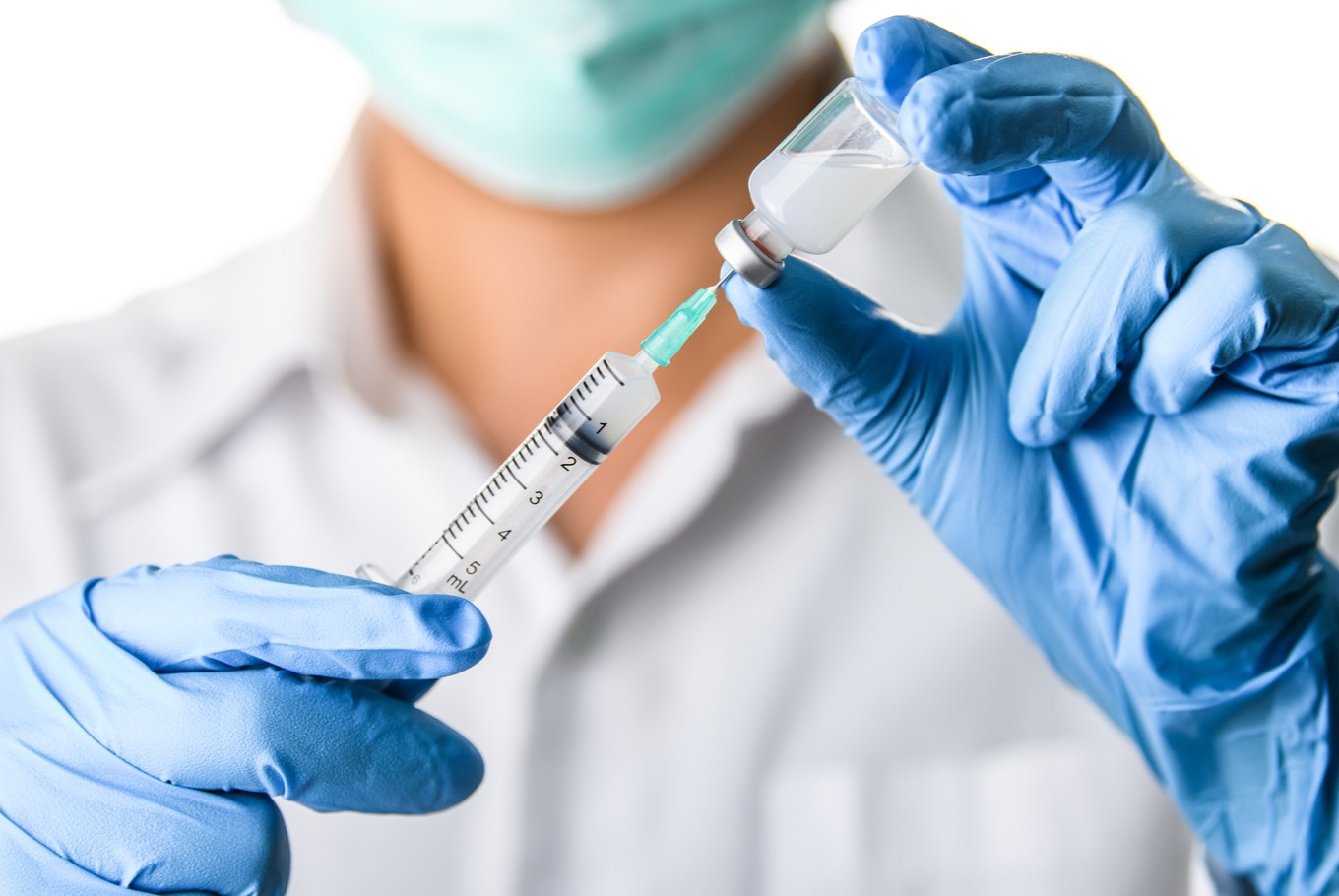 WHO on Tuesday urged Russia to follow the established guidelines for producing safe and effective vaccines (Photo: The Jakarta Post)
Senior Polish MEP under investigation over travel expenses
Polish MEP Ryszard Czarnecki is under investigation by national prosecutors over alleged extortion, Euro News reported.
The investigation concerns possible irregularities regarding the reimbursement of travel expenses and payment of his daily allowance. The Polish prosecutor's office is currently dealing with the case.
Polish local media reported that the investigation concerns Czarnecki's expenses when he served as an MEP between 2009 and 2014.
According to the Polish daily Rzeczpospolita, the European Parliament confirmed that it has received final conclusions from OLAF and will take "all necessary steps to recover the money".
From 2014 to 2018, Czarnecki served as a vice president of the Parliament but MEPs voted to remove him from the role after he compared a rival Polish parliament member to a Nazi collaborator.
Parliamentary party leaders had called for Czarnecki's dismissal over "serious misconduct".
Former Polish MEP Janusz Wojciechowski was also investigated by OLAF in 2016 over possible abuse of travel and subsistence expenses.
In September, the European Anti-Fraud Office recommended that the European Parliament recover more €11,000 from Mr Wojciechowski and called for administrative rules on MEP reimbursements to be strengthened.
However, no disciplinary or judicial recommendations were made and the sum was paid in full.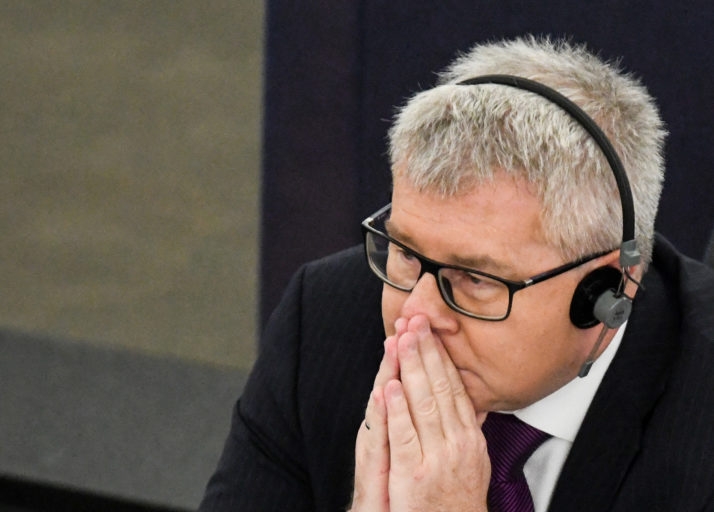 Polish MEP Ryszard Czarnecki is under investigation by national prosecutors over alleged extortion (Photo: Politico)
Prices Rise as the US Yield Tumbles
Gold prices hit fresh all-time highs on Tuesday, as the dollar eased and was unable to gain traction after rebounding during the past two trading sessions. The US 10-year yield moved lower closing at an all-time closing lower of 51-basis points an is poised to test lower levels. This has put the real-year, which is the 10-year yield minus inflation in negative territory. This pulled the interest rate differential between the US and Europe down weighing on the greenback which paved the way for higher gold prices.
(Photo: Money Control)
Gold prices hit all-time highs and are now up 1.5% for the week after rising 3.5% last week. Support is seen near the 10-day moving average near 1,944. Medium-term momentum has turned positive and continues to accelerate higher as the MACD (moving average convergence divergence) histogram is printing in the black with an upward sloping trajectory points to higher prices. Short-term momentum continues to flip flow but has turned positive and is accelerating higher. The fast-stochastic is printing a reading of 97 above the overbought trigger level of 80, which could foreshadow a correction. The RSI is printing a reading of 86, above the overbought trigger level of 70 which could foreshadow a correction.
The Labor Department reported on Tuesday that U.S. factory orders rose 6.2% in June rising for the second consecutive month. Expectations were for Factory Orders to rise by 4.6%. Orders for durable goods rose a revised 7.6% in July, a bit higher than the initially reported 7.3% increase, according to FX Empire.
Jasmine Le