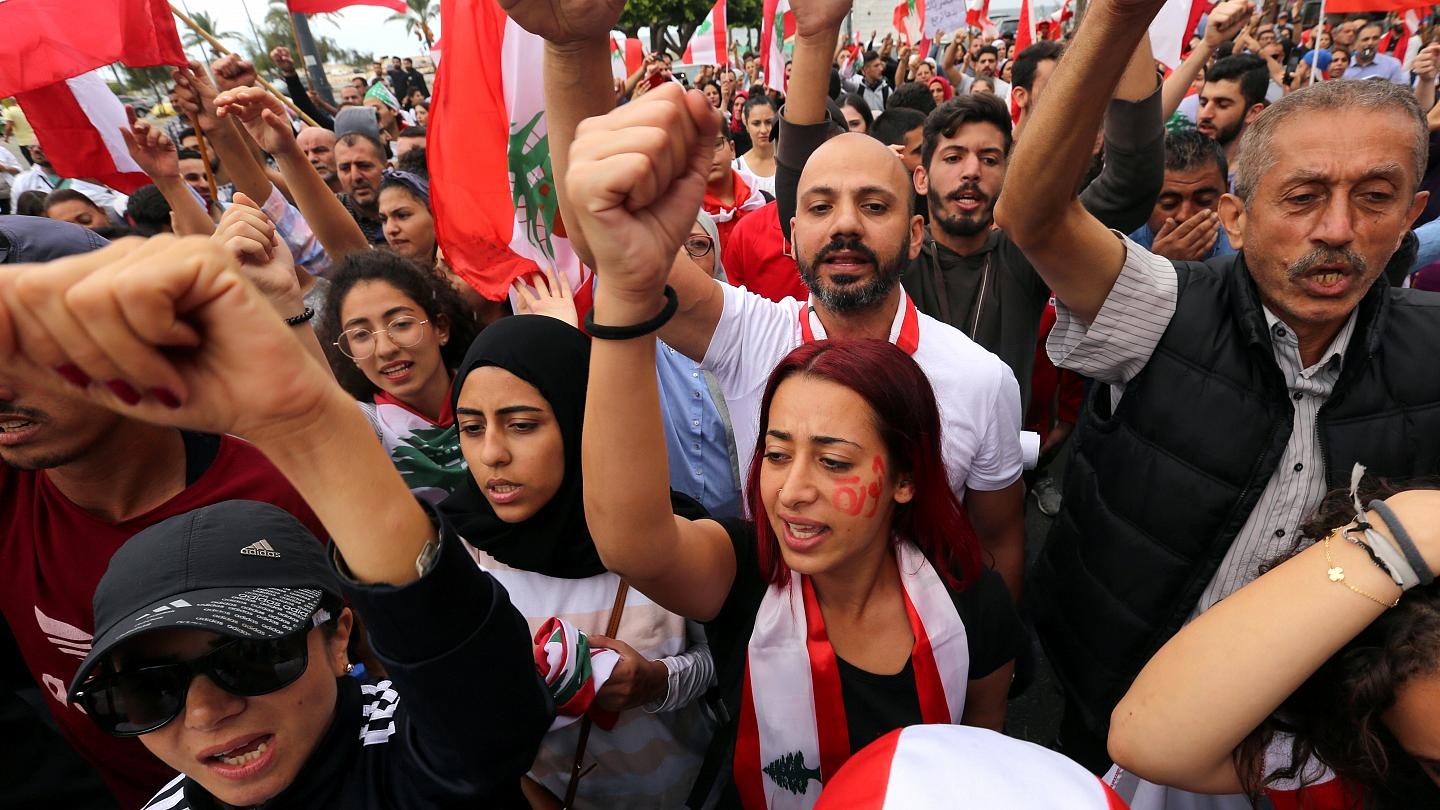 Thousands of protesters threw stones at the Lebanese parliament building, demanding the dissolution of the government after the Beirut port explosion (Photo: Euro News)
Demonstrations calling for the dissolution of the Lebanese government
According to Stream News, thousands of protesters threw stones at the Lebanese parliament building, demanding the dissolution of the government after the Beirut port explosion.
Violent protesters clashed with security forces at sunset on August 9, forcing police and soldiers to retreat into the heart of Beirut, allowing protesters to get closer to the parliament building.
Police and soldiers defended the site with tear gas, while hundreds of protesters picked up stone bricks from the wreckage after the explosion and threw them over the iron fence.
Lebanon's Information Minister Manal Abdel Samad yesterday also announced his resignation, becoming the first in the government to leave office following a Beirut port blast that killed more than 150 people and destroyed part of the city, leaving pits.
"After the great disaster in Beirut, I announced my resignation," she said, apologizing to the Lebanese people for disappointing them.
After her, Lebanon's Environment Minister Damianos Kattar was the second government official to step down, claiming the government had lost many reform opportunities.
The Lebanese parliament will be dissolved when at least 43 senators resign.
At least 21 people are still missing, 159 of which have been recorded dead in the blast. Over 6,000 casualties reported.
Hong Kong media tycoon Jimmy Lai arrested under security law
An aide to Hong Kong media tycoon Jimmy Lai says Lai was arrested Monday morning under the city's national security law on suspicion of collusion with foreign powers, as reported by AP.
"Jimmy Lai is being arrested for collusion with foreign powers at this time," Mark Simon wrote on Twitter.
Hong Kong police said in a statement that seven people had been arrested on suspicion of violating the national security law, but did not reveal the names of those arrested.
Lai, who owns popular tabloid Apple Daily, is an outspoken pro-democracy figure in Hong Kong and regularly criticizes China's authoritarian rule.
Simon said that police searched both Lai and his son's home, as well as other members of media group Next Media, which Lai founded.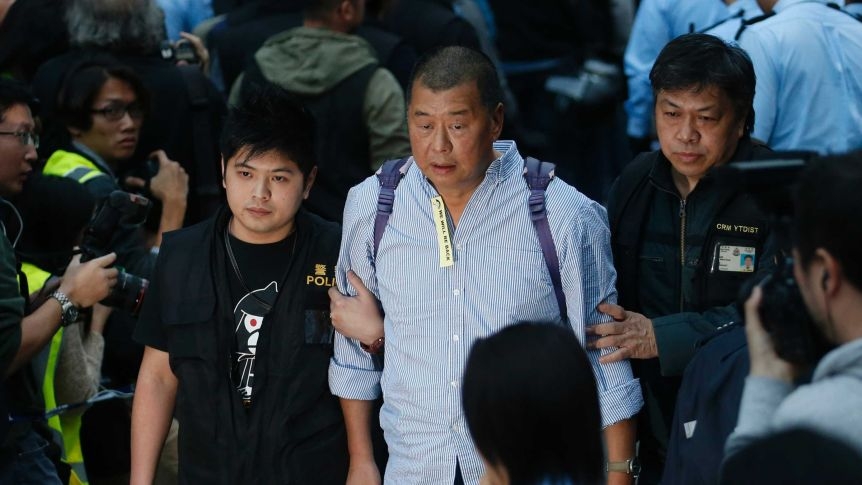 Jimmy Lai says Lai was arrested Monday morning under the city's national security law (Photo: ABC)
New Zealand Marks 100 Days Since Ending Coronavirus Community Spread
New Zealand on Sunday marked 100 days since it stamped out the spread of the coronavirus, a rare bright spot in a world that continues to be ravaged by the disease.
Life has returned to normal for many people in the South Pacific nation of 5 million, as they attend rugby games at packed stadiums and sit down in bars and restaurants without the fear of getting infected. But some worry the country may be getting complacent and not preparing well enough for any future outbreaks.
New Zealand got rid of the virus by imposing a strict lockdown in late March when only about 100 people had tested positive for the disease. That stopped its spread. For the past three months, the only new cases have been a handful of returning travelers who have been quarantined at the border.
"It was good science and great political leadership that made the difference," said professor Michael Baker, an epidemiologist at the University of Otago. "If you look around the globe at countries that have done well, it's usually that combination."
From early on, New Zealand pursued a bold strategy of eliminating the virus rather than just suppressing its spread. Baker said other countries are increasingly looking to New Zealand for answers.
Prime Minster Jacinda Ardern's leadership has been widely praised. She reassured people during the lockdown with daily briefings and a message that resonated: "Go hard and go early."
Total infections were limited to just over 1,500 and the country has had just 22 deaths. Opinion polls indicate support for Ardern's liberal Labour Party has surged ahead of a general election next month, according to Time.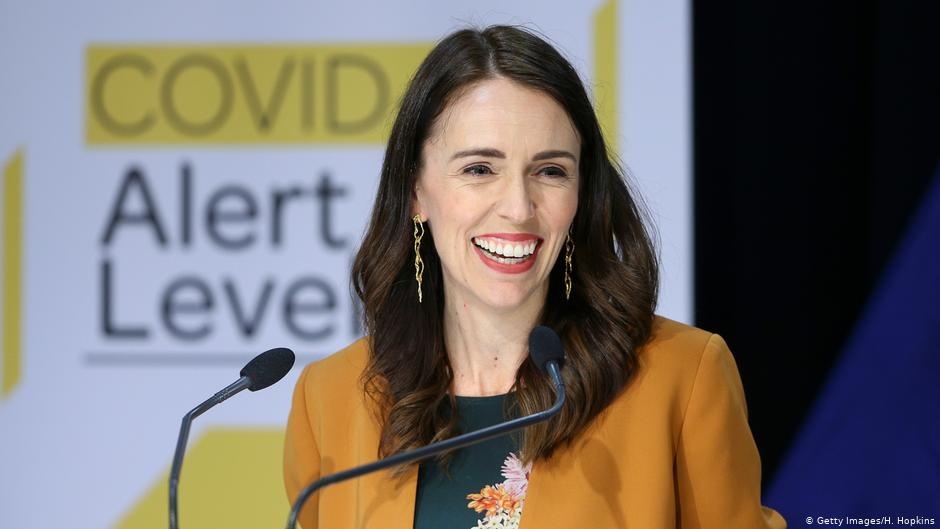 Prime Minister Ardern (Photo: DW)
Libya's oil blockade will help clear the global supply gut
Libya's port blockade is set to keep the North African country's oil off the market until at least the fourth quarter of 2020, which, as devastating as it will be for Libyan oil revenues, could help reduce the expected global production glut by 65 percent, Rystad Energy said on Friday.
Currently, oil production in Libya is around 100,000 barrels per day (bpd). This figure is dramatically down from 1.2 million bpd at the start of the year, just before paramilitary formations affiliated with the Libyan National Army (LNA) of eastern Libyan strongman General Khalifa Haftar occupied Libya's oil export terminals and oilfields.
With Libya's conflict escalating, the country's crude oil exports are expected to be just 1.2 million barrels in August, a 40-percent plunge from July, Bloomberg reported earlier this week, citing an initial loading program it has seen.
With no immediate return of Libyan oil on the market, the expected global production surplus later this year could be just 58.6 million barrels or about one-third of Rystad Energy's previous forecast.
Even if Libya resumes most of its production soon, in the most optimistic scenario by Rystad, Libya's 2020 exit production rate will be between 700,000 bpd and 800,000 bpd. The country, however, will need another up to four months to ramp the production up to 1 million bpd, Oil Price reported.
Libya's port blockade is set to keep the North African country's oil off the market until at least the fourth quarter of 2020 (Photo: Oil price)
Jasmine Le