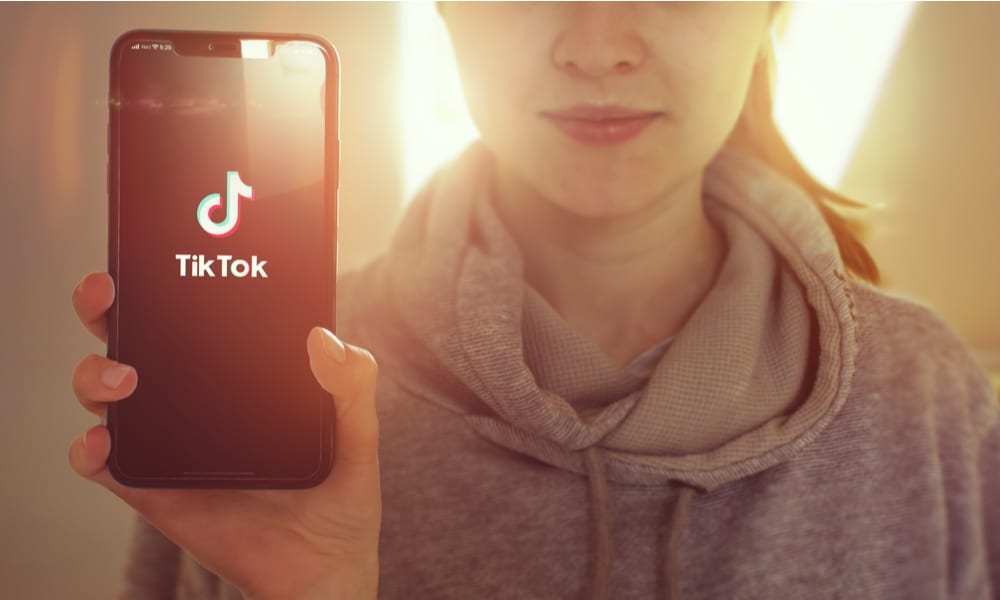 Donald Trump gave Microsoft Corp. some advice on its bid to buy the U.S. arm of TikTok (Photo: PYMNTS)
Trump urges Microsoft to buy TikTok in its entirety
President Donald Trump gave Microsoft Corp. some advice on its bid to buy the U.S. arm of TikTok, the controversial Chinese video-sharing app. On Monday, Trump said it could be easier if Microsoft were to buy the Chinese-owned company in its entirety, not just a piece of it, and that Microsoft should pay the U.S. Treasury as part of the deal, CNBC reported.
"I think buying 30 percent is complicated," Trump told reporters at the White House, discussing a conversation over the weekend with Microsoft CEO Satya Nadella.
"It's a little bit like the landlord/tenant – without a lease, the tenant has nothing, so they pay what's called 'key money,' or they pay something," Trump said. "But the United States should be reimbursed or should be paid a substantial amount of money, because without the United States they don't have anything, at least having to do with the 30 percent."
Last week, Trump told reporters on Air Force One that he opposed the deal and planned to ban the Chinese-based video-sharing app in the United States. Trump, whose administration has claimed TikTok could steal U.S. consumers' personal information and share it with the Chinese government, said he could sign an executive order to do so because "I have that authority."
But Microsoft said over the weekend that after Nadella's talk with and encouragement from Trump, the company is moving ahead with plans to buy TikTok's U.S. operations, as reported by PYMNTS.
Spain's ex-king Juan Carlos, under investigation for corruption, says he is leaving the country
Spain's former King Juan Carlos, under investigation for corruption, has said he is quitting the country in a letter to his son, King Felipe VI, according to Euro News.
Newspaper reports claimed Carlos, 82, received millions of euros from Saudi Arabia's late King Abdullah, some of which he then allegedly transferred to a bank account under his former mistress's name.
"Guided by the conviction of wanting the best for the Spanish, their institutions and you as King, I am informing you of my considered decision to move, at this time, outside of Spain," he said in a letter posted to the Spanish royal family's website.
He said he wanted to ensure he doesn't make his son's role difficult, adding that "my legacy, and my own dignity, demand that it should be so."
It is unclear when he will leave Spain or where he will go.
His lawyer, Javier Sanchez-Junco, said in a statement that Juan Carlos would remain available to prosecutors and that his exile was not a way for him to escape from justice.
The 82-year-old abdicated the throne in 2014 amid a series of scandals. His son King Felipe VI succeeded him and has recently been under pressure to address the corruption allegations.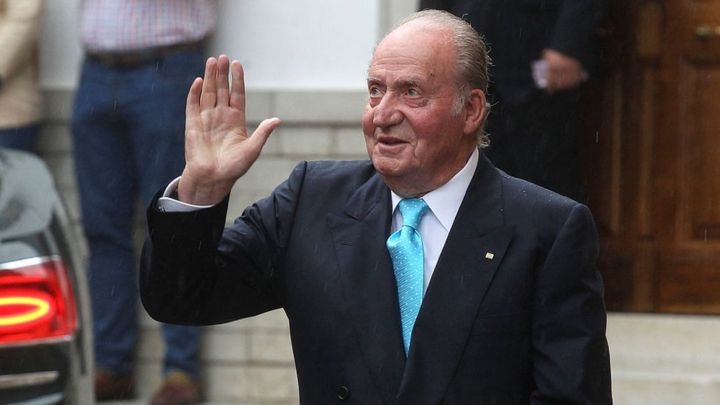 Spain's former King Juan Carlos (Photo: BBC)
East China braces for Typhoon Hagupit
East China's Fujian Province on Sunday launched a Grade III emergency response to Typhoon Hagupit, the fourth of this year.
As reported by Xinhua, authorities of Fujian have asked staff of coastal fisheries in the city of Ningde to be evacuated ashore prior to 8 a.m. Monday.
Coastal tourist spots in Ningde were required to be closed and construction sites were asked to suspend operations.
The center of Hagupit was spotted at waters 540 km southeast of Cangnan County, east China's Zhejiang Province, at 11 p.m. Sunday, packing winds of up to 83 kph, according to the National Meteorological Center.
It is moving northwest at a speed of 20 kph and will continue to gain strength, according to the center. The typhoon is forecast to make landfall in the coastal area between Zhejiang and Fujian Monday night.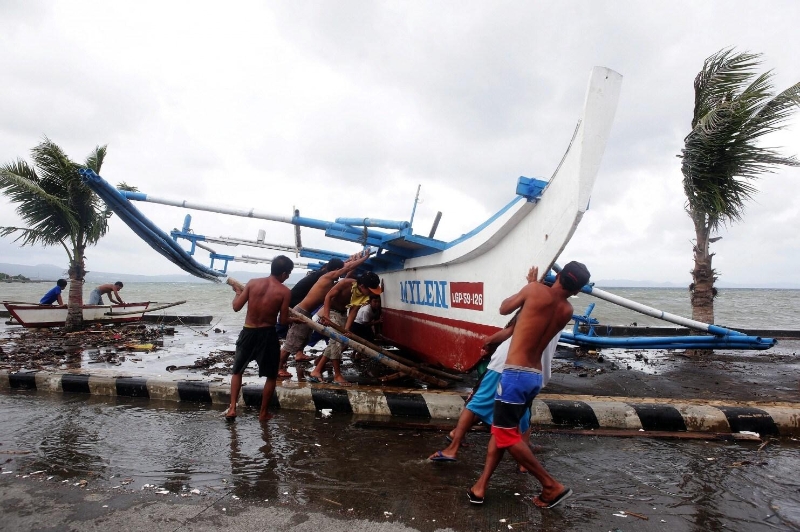 East China residents are embracing for Typhoon Hagupit (Photo: Inform)
Russia Seeks Additional $1.9 Billion In Taxes From Oil & Gas
According to Oil Price, Russia's finance ministry is looking to raise as much as US$1.93 billion (143 billion Russia rubles) in taxes from the oil industry over the next two years, as the oil price crash has shrunk Russia's key revenue stream—oil.
According to a document on a Russian government website, cited by Reuters, the finance ministry is looking to receive more tax proceeds by amending the tax code and the recently implemented profit-based tax.
The government and the Russian oil industry are heading for a dispute over the proposed tax amendments, Russian business daily Kommersant reported on Monday, citing sources familiar with the matter. According to Kommersant's sources, the proposal – if passed – would negatively affect mostly Gazprom Neft, the oil division of gas giant Gazprom, and Rosneft, the biggest oil producer in Russia. The profit-based tax, introduced as an experiment last year, has led to the Russian budget not receiving US$2.9 billion (213 billion rubles), according to the sources.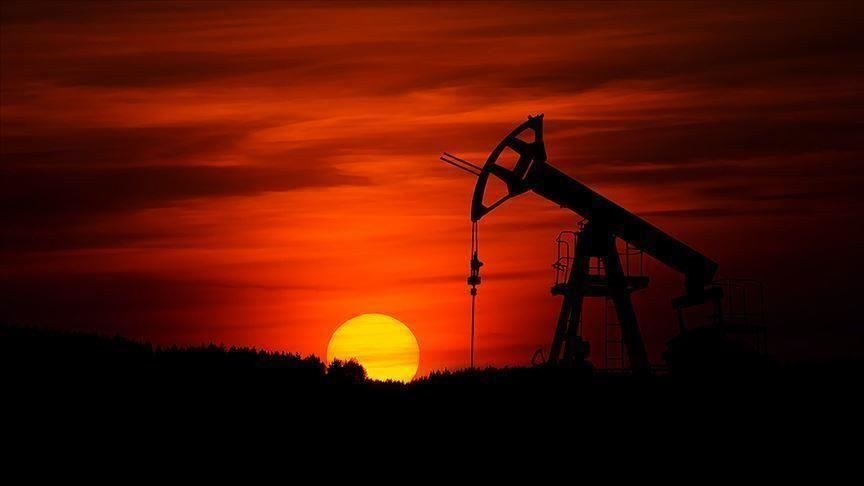 Russia's finance ministry is looking to raise as much as US$1.93 billion in taxes from the oil industry over the next two years (Photo: Anadolu Egency)
Currently, Russia's economy is suffering the consequences of the oil price crash it helped create with the temporary rift with its OPEC+ partner Saudi Arabia in March. The Russian ruble crashed, and Russia's oil income shrank as a result of the plunge in oil prices.
The oil price crash, along with the coronavirus-driven global recession, will result in Russia's economy shrinking this year by 6 percent, or by the most in 11 years, the World Bank said in its latest economic report on Russia earlier this month.
Jasmine Le