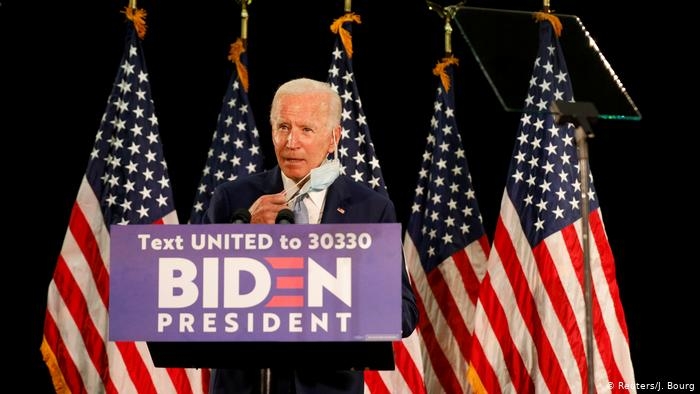 Joe Biden officially nominated US presidential nominee by Democrats

(Photo: Reuters)
Joe Biden officially nominated US presidential nominee
Democratic Party on Tuesday officially nominated Joe Biden as candidate for US Presidential Elections 2020. Confirming the news, Biden tweeted, "It is the honor of my life to accept the Democratic Party's nomination for President of the United States of America."
Former Vice President Biden appeared on camera after he officially succeeded in garnering enough delegates to be declared the Democratic presidential nominee. "Well, thank you very, very much, from the bottom of my heart. Thank you all. It means the world to me and my family, and I'll see you on Thursday. Thank you, thank you, thank you," Biden said in his address to his supporters.
Biden ended the roll call with a total of 3,558 delegates, compared to 1,151 which went in Bernie Sanders' favour. Notably, Biden and Sanders were the only two candidates nominated on the ballot. During the roll call, delegations from 57 states and territories exercised their franchise to nominate candidates based on the results of the presidential primaries.
According to ABC News, this year, the roll call includes delegates, parents, teachers, small business owners, essential workers, activists and elected leaders inside businesses, living rooms and in front of iconic landmarks.
Before the roll call, former Presidents Jimmy Carter and Bill Clinton offered their support for Biden, according to Zeenews.
US and China agree to double airline flights
The United States and China have agreed to double the number of airline flights that each other's airlines can operate between the countries, from four to eight per week.
As reported by AP, the deal marks a further easing of a standoff between the world's two biggest economies over travel restrictions imposed during the pandemic.
The U.S. Transportation Department announced the increase Tuesday, saying that China's aviation authority decided this week to permit expanded flights by United and Delta.
Shortly after the announcement, Chicago-based United Airlines said it will go from two to four flights per week between San Francisco and Shanghai via Seoul, starting Sept. 4.
The Transportation Department said Atlanta-based Delta Air Lines is also eligible to increase its two weekly flights to four. Delta did not comment immediately.
Chinese airlines that already fly to the United States — Air China, China Eastern Airlines, China Southern Airlines and Xiamen Airlines — will be allowed to make eight weekly round-trips instead of four, the department said.
The Transportation Department repeated its hope that China will agree to fully restore the treaty rights of U.S. airlines to serve China, but called the most recent increase in flying "a step in the right direction."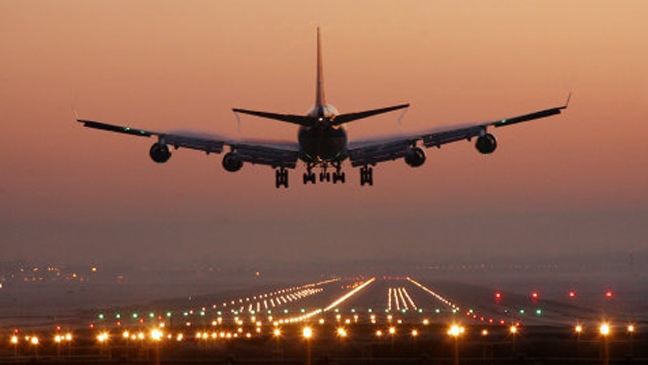 The United States and China have agreed to double the number of airline flights that each other's airlines can operate between the countries (Photo: Carribbean News Digital)
Ibrahim Boubacar Keita, Mali's ousted president
Malian President Ibrahim Boubacar Keita, who resigned Wednesday after being detained in a coup launched by mutinous troops, long relied on an uncompromising image to project command over his West African country, AFP reported.
"I want no blood to be spilled to keep me in power," he said in a brief address broadcast on state television.
But the man who won election in a landslide in 2013 and was re-elected five years later was left flailing by jihadist and inter-ethnic violence that has claimed thousands of lives and forced hundreds of thousands to flee their homes.
Snail-paced political reforms, a flagging economy, decrepit public services and schools, and a widely shared perception of government corruption also fed anti-Keita sentiment, driving tens of thousands of protesters into the streets.
The 75-year-old was until this week able to shrug off criticism from a divided opposition, partly relying on support from the international community, which has seen him as a bulwark against the jihadist threat.
But the coronavirus pandemic and the kidnapping of opposition leader Soumaila Cisse by jihadists in March made severe inroads into Keita's standing.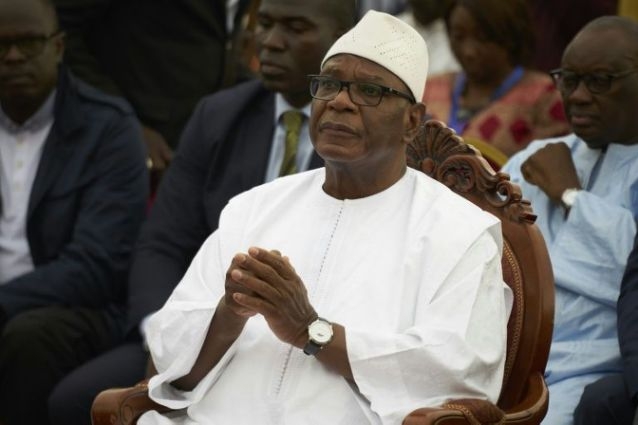 Malian President Ibrahim Boubacar Keita (Photo: Yahoo News)
Gold price consolidation around $2,000 would be healthy – Saxo Bank
The gold price is managing to hold on to $2,000 an ounce but after last week's sharp selloff the market could use some consolidation to allow investors to get comfortable with current prices, according to Kitco News.
In an interview with Kitco News, Ole Hansen, head of commodity strategy at Saxo Bank, said that he is not surprised that gold prices last week saw some of the most intense selling pressure in years; however, he added that the recovery has happened quicker than he initially expected.
Hansen explained that the gold market has managed to push above a critical retracement level, which could signal a return to all-time highs in the near-term.
Although there are real reasons for gold prices to be holding above $2,000, falling bond yields, a weaker U.S. dollar, overvalued equity markets and ongoing geopolitical uncertainty, to name a few, Hansen said that he would have like to have seen more consolidation.
Although the gold market might be a little too expensive for some investors, Hansen said that there is still plenty of value in precious metals.
While some investors are looking at silver as it starts to outperform the yellow metal, Hansen said that he is looking a little further down the value chain at platinum.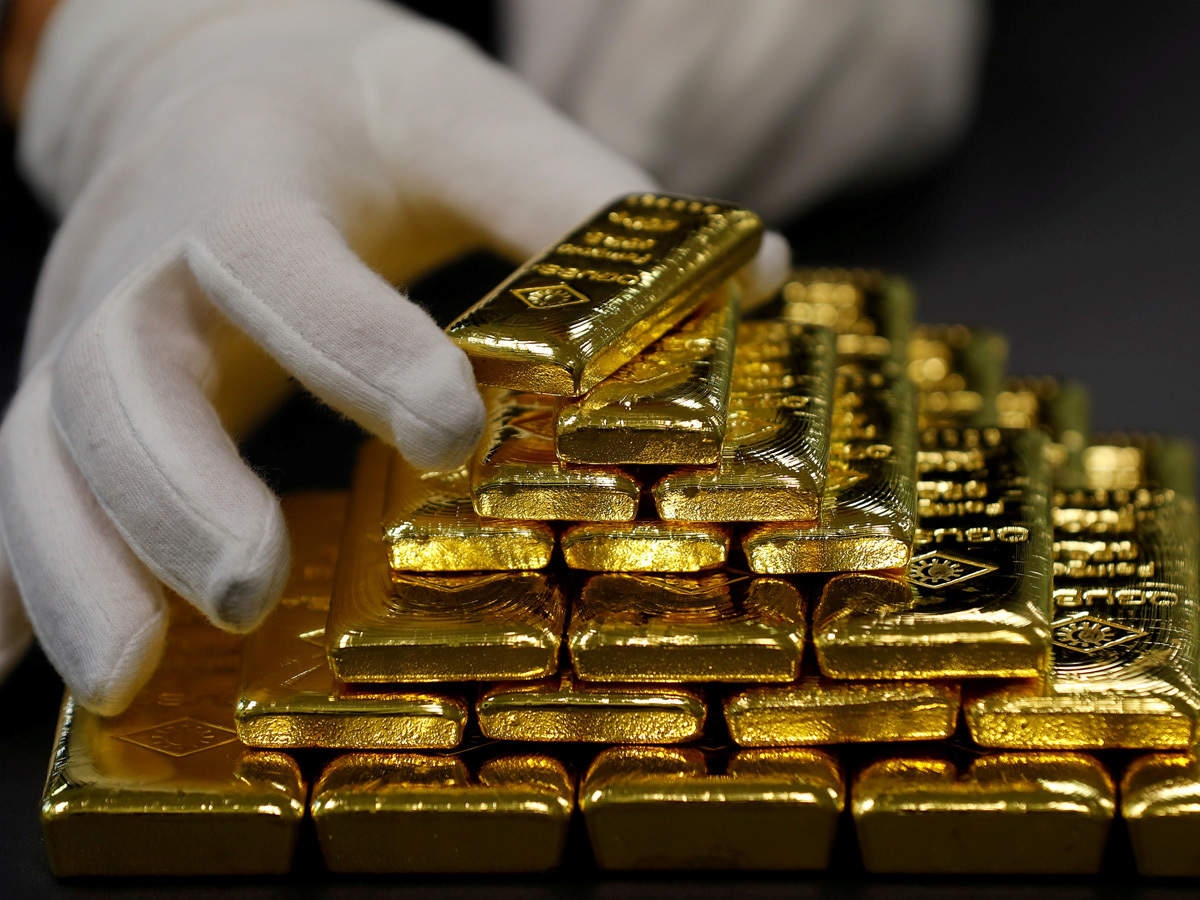 (Photo: Economic Times)
Jasmine Le