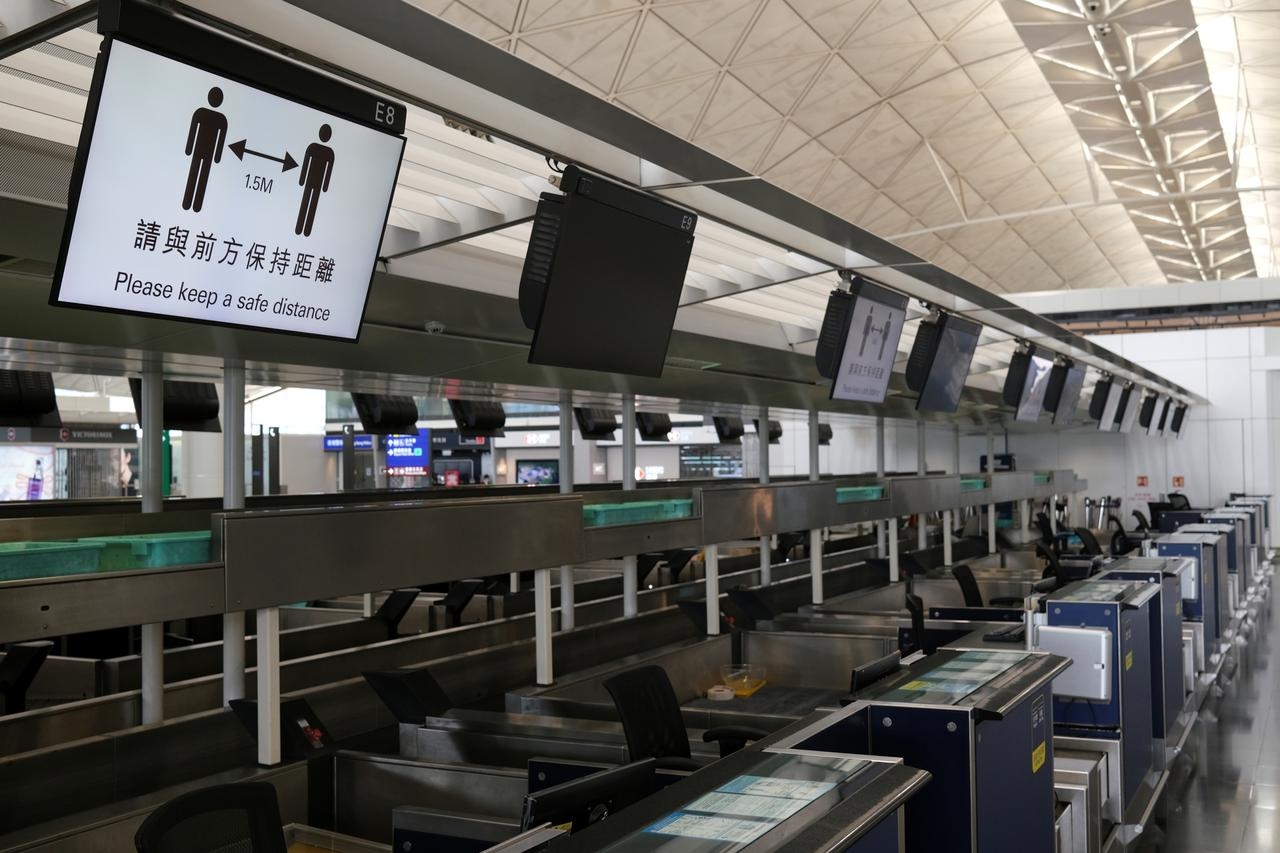 Hong Kong International Airport is left deserted due to social distancing order (Photo: Reuters)
Passengers from mainland China allowed for temporary transit through Hong Kong
Hong Kong International Airport said on Thursday that passengers from mainland China would be able to transit through Hong Kong to other destinations from Aug. 15 until Oct. 15, in a boost for its dominant carrier Cathay Pacific Airways Ltd (0293.HK).
Transit in the other direction, inbound to mainland China, will remain banned at a time when China's aviation regulator has severely limited the number of international flights due to concerns over the spread of coronavirus.
That has caused ticket prices for those looking to return to China to soar.
Cathay will be the main beneficiary of the new policy, which the South China Morning Post reported was aimed at helping students resume studies at overseas universities, given rival Hong Kong Airlines flies only regionally in Asia.
Cathay Chief Customer and Commercial Officer Ronald Lam said on Wednesday that opening mainland transit flights would improve its passenger volumes and that it could gear up at short notice to add flights.
He said one-third of Cathay's passengers were transiting the airport at present for connecting flights, down from around 40% to 50% before the pandemic when mainland passengers were allowed to transit in both directions.
Cathay on Wednesday reported a record first-half loss of HK$9.87 billion ($1.27 billion) and warned it did not expect a meaningful recovery in passenger demand for some time.
Biden, Harris launch campaign with call to 'rebuild' post-Trump US
Biden, speaking alongside Harris in his Delaware hometown of Wilmington, said it was time after one term of President Donald Trump to "rebuild this country."
"Everything we care about," Harris said, "it's all on the line."
Harris -- a 55-year-old senator who would also be the first woman elected to the White House if the Democratic duo wins -- pummeled the Republican president, saying he "just isn't up for the job."
And referring to her courtroom experience as a veteran prosecutor and California attorney general, Harris said of the president and his vice president: "The case against Donald Trump and Mike Pence is open and shut."
Trump and Pence have left the country "in tatters," she said.
Biden, who leads in polls against Trump despite running his campaign almost entirely from his Delaware home due to the coronavirus shutdown, said the president had failed to lead through the crisis.
But the 77-year-old promised that he and Harris, who had sought the Democratic presidential nomination herself before rallying to his side, would fix "the mess that President Trump and Vice President Pence have created at home and abroad."
And he said that Harris' story as the child of immigrants and a person of color who fought her way to the top ranks of US legal and government circles would inspire the country.
Biden sniped at Trump, who has called Harris "nasty" for her combative questioning of Supreme Court justice nominee Brett Kavanaugh during Senate hearings in 2018, as reported by Barron.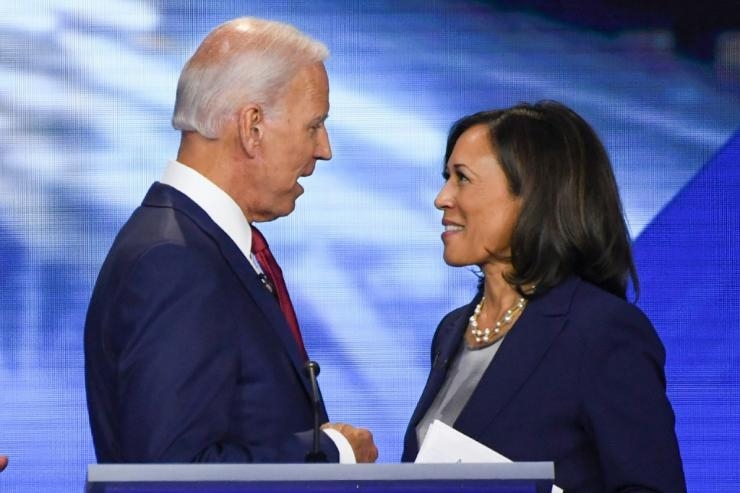 Biden, speaking alongside Harris in his Delaware hometown of Wilmington, said it was time after one term of President Donald Trump to "rebuild this country." (Photo: International Business Times)
U.K. economy plunges 20% as nation enters deepest recession on record
The U.K. economy contracted by 20.4% in the second quarter of 2020, compared to the previous three months, as coronavirus-induced lockdowns hammered activity, as reported by CNBC.
GDP (gross domestic product) expanded by 8.7% in June as government lockdown measures eased, having shown a meek 1.8% recovery in May following April's 20.4% contraction.
The second-quarter plunge is the worst on record and follows a 2.2% contraction in the first quarter. Analysts had expected a fall of 20.5%, according to a Reuters poll. Two consecutive periods of contraction mean the British economy is now in a technical recession.
Services, construction and production all saw record quarterly falls, particularly in the sectors most exposed to government restrictions, according to the Office for National Statistics (ONS).
In level terms, real GDP was last lower in the second quarter of 2003, while compared with the second quarter of 2019, the U.K. economy tumbled by 21.7%.
Britain's quarterly contraction is by far the deepest among comparable advanced economies. French GDP contracted by 13.8%, Italy 12.4%, Germany 10.1%, Canada 12%, the U.S. 9.5% and Japan 7.6%.
The U.K. economy contracted by 20.4% in the second quarter of 2020 (Photo: CBC.CA)
Oil price leap higher on bullish inventory data
Crude oil prices got another lift today after the Energy Information Administration reported a crude oil inventory draw of 4.5 million barrels for the week to August 7.
At 514.1 million barrels, inventories remain above the five-year average for this time of the year despite several hefty weekly draws, including one of 7.4 million barrels for the first week of August. Analysts had expected the authority to report an inventory draw of 3.2 million barrels.
The EIA report comes on the heels of the American Petroleum Institute's weekly estimate, which saw inventories had shed 4.4 million barrels in the week to August 7, pushing prices higher.
Distillate fuel inventories have been slower than gasoline ones to come down and they remain high above the seasonal five-year average, Reuters' John Kemp noted last week. At the time, distillate fuel inventories were close to 180 million barrels, the highest since the early 1980s, and 38 million barrels above the five-year average.
Amid this buildup of distillates, caused in no small part to the still continuing depression in air travel, refineries processed 14.7 million barrels daily of crude oil last week. This was up slightly on the previous week, when refineries in the U.S. processed 14.6 million barrels of crude daily.
Brent crude was trading at $45.22 a barrel at the time of writing, with West Texas Intermediate at $42.40 a barrel, both slightly up on Tuesday's close, according to Oil Price.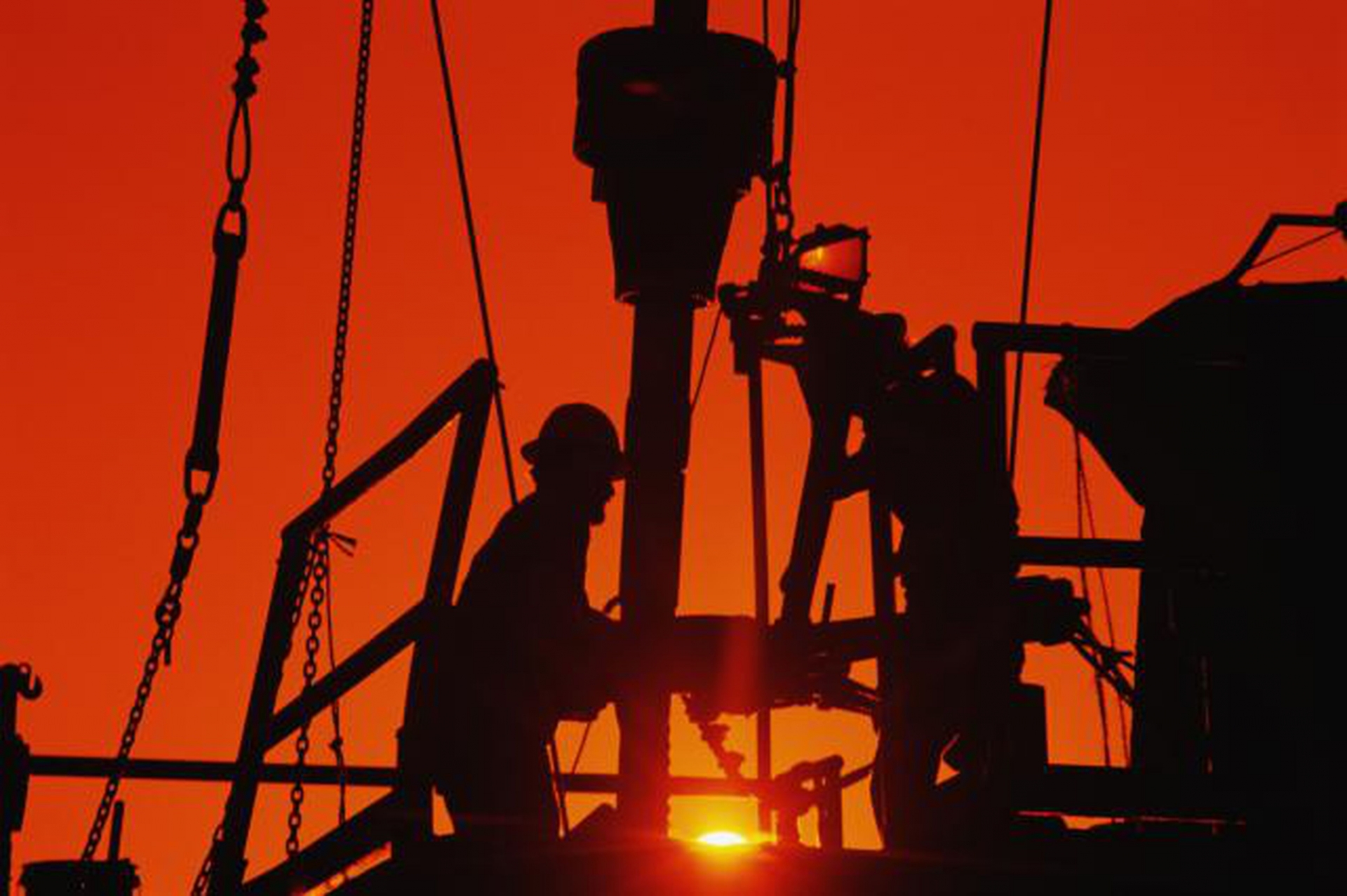 (Photo: Oil Price)
Jasmine Le