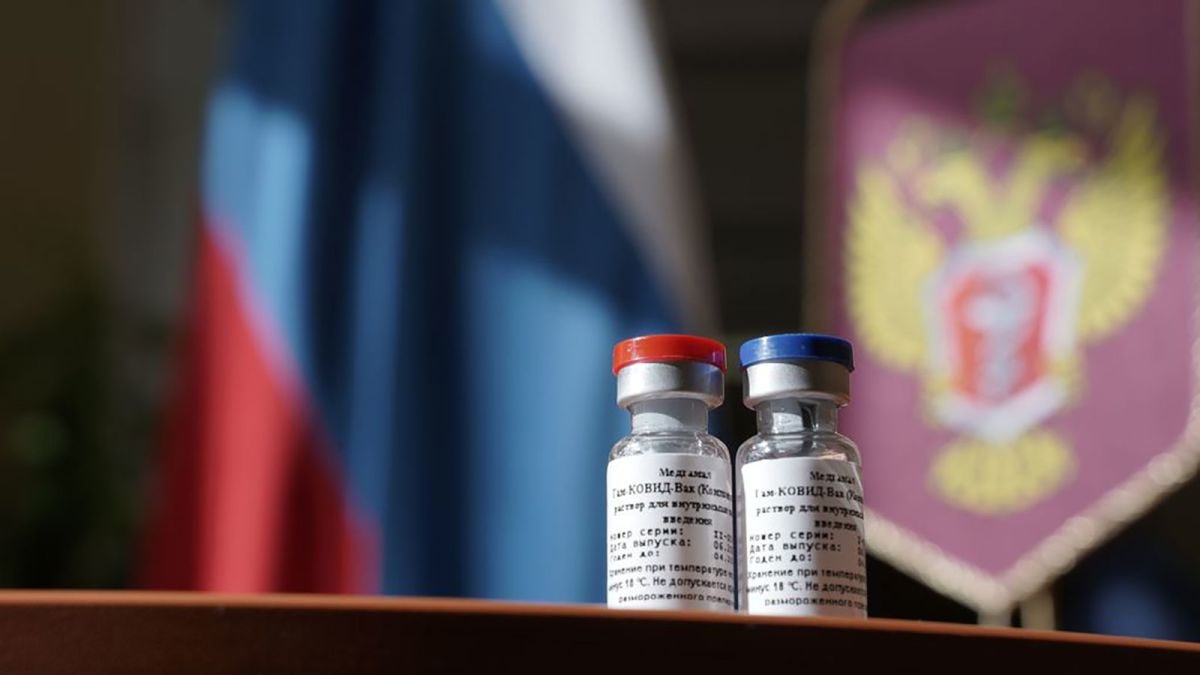 On Tuesday, Russian President Vladimir Putin announced Russian health officials approved what he said is the first coronavirus vaccine in the world (Photo: CNN)
Trump said he hoped Russia's 'Sputnick V' vaccine works
As reported by CNBC, President Donald Trump said Friday that he hopes Russia's recently approved vaccine for the coronavirus works as scientists and public health officials worry whether it's safe.
"We don't know much about it. We hope it works, we do, we hope it works," Trump said during a White House press conference. "They've cut off certain trials and we feel it's just important to go through the process."
On Tuesday, Russian President Vladimir Putin announced Russian health officials approved what he said is the first coronavirus vaccine in the world, adding that one of his daughters has already taken it. Clinical trials of the vaccine have been completed in less than two months and phase three trials are set to begin, even as Russia lays out plans for a "massive release" to the public.
Scientists and public health officials were immediately skeptical, saying the potential vaccine, named Sputnik V, still needs critical testing to determine whether it's safe and effective. They also worried it could place pressure on the U.S. to approve a vaccine before it is ready.
During the same press briefing Friday, Trump said he's been asked whether he would take one of the vaccines being developed in partnership with the U.S. government.
He said he would take it, adding, "I'd go first or last. I'll do whatever they want me to."
"We're actually making a list right now. Mostly nursing homes, retirement centers," he said.
EU holds urgent talks on Greece-Turkey energy dispute
Erdogan warned, however, that Turkey would strongly respond to any "harassment" of its vessels by Greece.
Turkey has a research ship accompanied by two warships prospecting between Cyprus and the Greek island of Crete, while Greece deployed its own naval vessels to the area.
Greek Foreign Minister Nikos Dendias travelled to Vienna on Friday to meet US Secretary of State Mike Pompeo and Austrian Foreign Minister Alexander Schallenberg.
Dendias said he hoped for a resolution but added that the question had to be "put to the Turks."
German Foreign Minister Heiko Maas, whose country holds the rotating EU presidency, said ahead of the talks that "the provocations" that are happening in the eastern Mediterranean "can't continue."
"Nor can the Turkish drilling," he said. "We are working toward a direct dialogue between the parties that would contribute to finding a solution for this issue," Maas added that there should be no drilling during any negotiations.
Although the meeting was not expected to produce any decisions, Athens is seeking backing from its partners in the 27-country bloc and a commitment for potential EU sanctions in the dispute with Turkey.
Relations between historic regional rivals — and nominal NATO allies — Greece and Turkey have hit a more than two-decade low after Turkey sent a seismic research ship, escorted by warships, to prospect on Monday for potential offshore oil and gas in waters Athens claims as its own.
Greece placed its armed forces on high alert and sent warships to the spot, south of Turkey between Crete and the island nation of Cyprus, demanding the vessels' withdrawal, according to Euro News.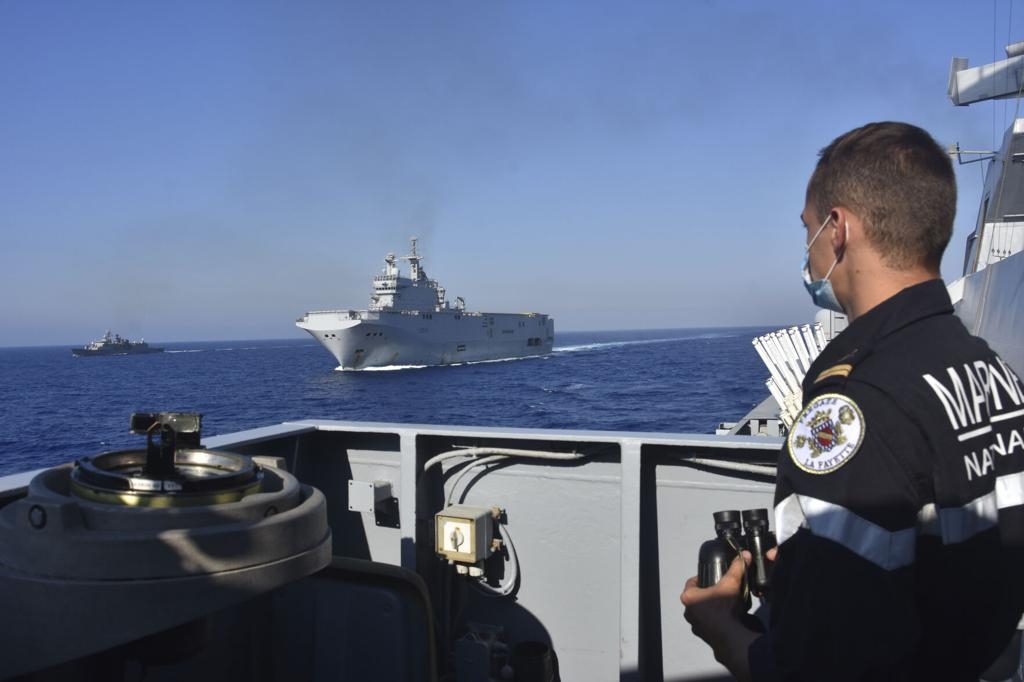 EU holds urgent talks on Greece-Turkey energy dispute (Photo: Dothan Eagle)
Tons of fish found dead in French lake as water temperature nears 29C
Nearly ten tons of fish have been found dead in the Enghien-les-Bains lake in Val-d'Oise, northern France, due to the recent heatwave that struck the region, officials explained on Friday, Euro News reported.
Jean-Pierre Enjalbert, president of SIARE, the joint union in charge of the managing the local waters, said that "the heat and the lack of a clear, clean water supply" resulted in a decrease in oxygen in the lake, causing the death of the fish.
The level of this artificial lake of 40 hectares, one meter deep on average, has fallen by nearly 20 cm, and the temperature of the water neared 29 degrees during the heatwave, according to the Enghien city council.
Authorities have now set up a water oxygenation system and planned an upstream filtering basin.
Animalist association Paris Animaux Zoopolis (PAZ) said this disaster was "predictable", and had previously called for such a pumping system to be developed, given the upcoming heatwave.
PAZ is now worried a "second disaster" may involve local birds due to the current poor quality of the water.
The lake is known for hosting species like carps, roaches, pikes and eels.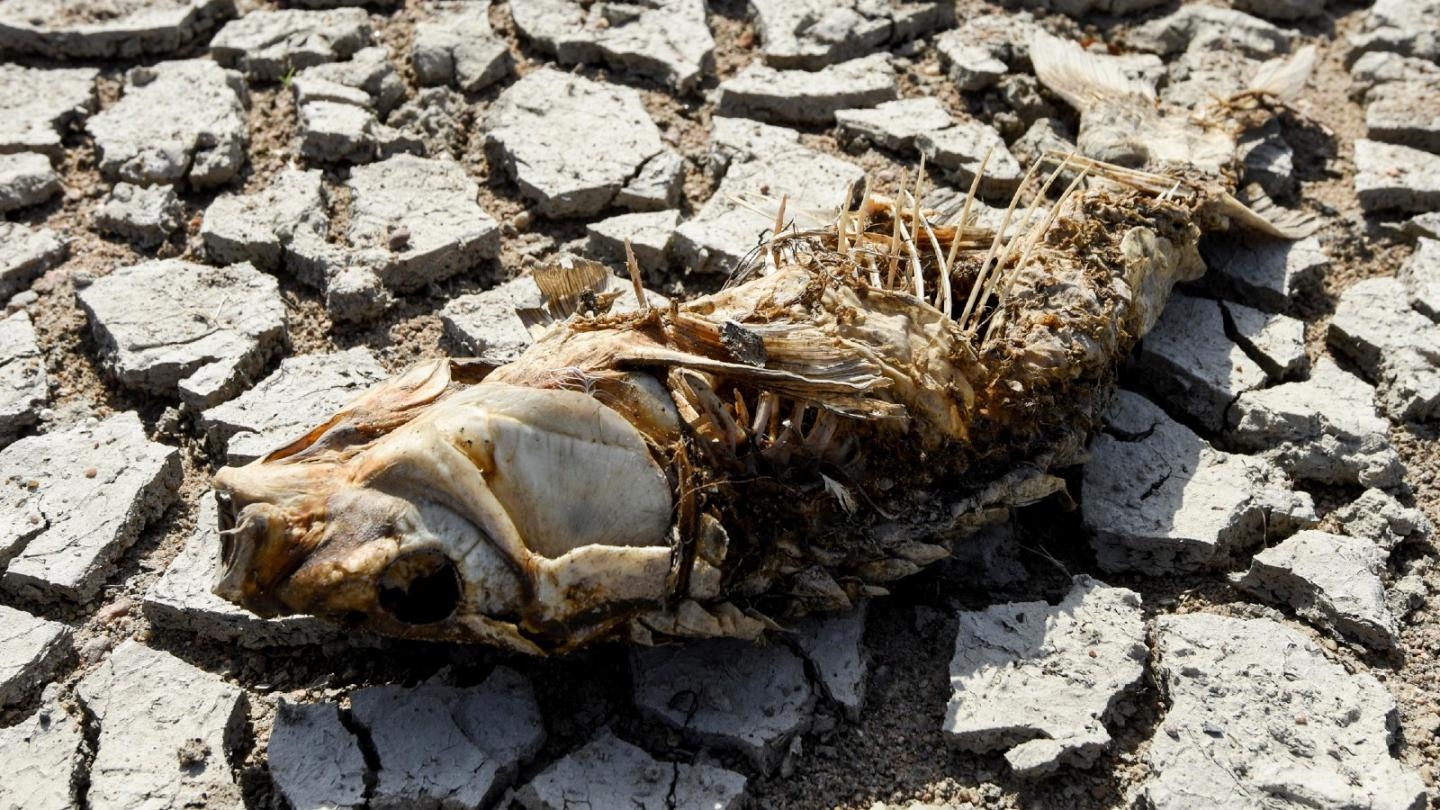 Nearly ten tons of fish have been found dead in the Enghien-les-Bains lake in Val-d'Oise, northern France due to heatwave (Photo: Euro News)
Jasmine Le