World breaking news today (Feb 20): Argentina health minister resigns after reports of VIP vaccine access
World breaking news today (Feb 20): Argentina health minister resigns after reports of VIP vaccine access. Meanwhile, China's rise to define transatlantic ties, U.S. 'saddened' by death of Myanmar protester and gold prices also make headlines today.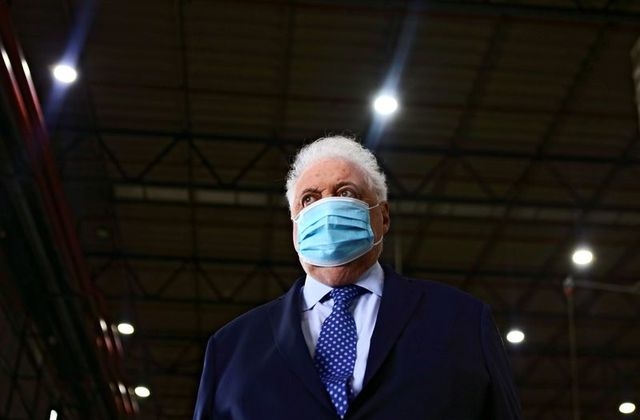 Argentina's health minister Gines Gonzalez Garcia (Photo: US News and World Reports)
Argentina health minister resigns after reports of VIP vaccine access
Argentina's health minister resigned on Friday following reports that people had been able to use connections to get access to COVID-19 vaccines to which they were not entitled.
Gines Gonzalez Garcia said in a letter posted on Twitter that individuals were able to sidestep proper procedure for vaccinations due to "unintended confusion" in his office while he was away.
Two sources in the presidency said earlier on Friday that President Alberto Fernandez had asked for Gines' resignation after allegations were made in the media of at least 10 people receiving vaccinations without following the proper procedure, among them a veteran journalist who claimed he had received a shot after speaking directly with the minister.
The growing scandal throws a spotlight on wider fears in the region over corruption and access to vaccines, which are in short supply, Reuters reported.
China's rise to define transatlantic ties, NATO chief says
NATO Secretary-General Jens Stoltenberg called on Friday for Europe, Canada and the United States to uphold the international rules-based order that Russia and China are challenging, and described Beijing's rising power as a defining issue.
The growing power of China is reshaping the priorities of the Atlantic alliance, which traditionally focused on the threat from Russia but now is seeking a consensus among Western nations that Beijing is no longer a benign trading partner.
"China and Russia are trying to re-write the rules of the road to benefit their own interests," Stoltenberg told the online Munich Security Conference, which U.S. President Joe Biden addressed earlier on Friday.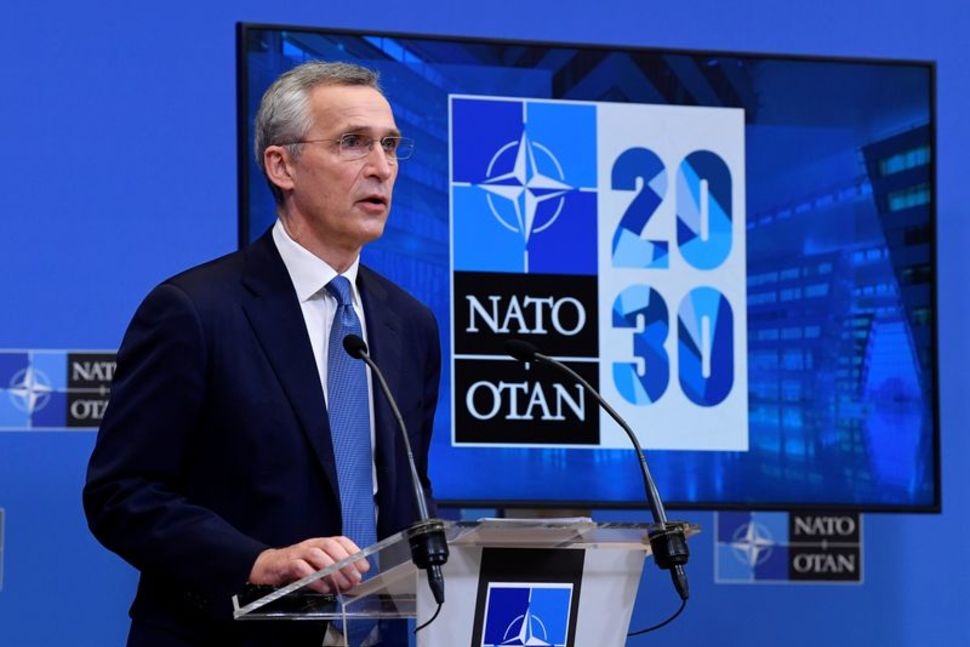 NATO Secretary-General Jens Stoltenberg

(Photo: US News and World Reports)
"The rise of China is a defining issue for the transatlantic community, with potential consequences for our security, our prosperity and our way of life," Stoltenberg said from Brussels via video link.
Although Russia is set to remain NATO's main adversary during this decade, the alliance is considering including China in NATO's official master strategy document, its "Strategic Concept", to face up to its military rise.
The 30-member alliance could also forge closer ties with non-NATO countries such as Australia and Japan, Stoltenberg said.
U.S. 'saddened' by death of Myanmar protester, condemns violence against anti-coup demonstrators
The United States was saddened by reports of the death of a protester against Myanmar's military coup, and condemned the use of force against demonstrators, State Department spokesman Ned Price said on Friday.
Mya Thwate Thwate Khaing, who just turned 20, died on Friday after being on life support since being taken to hospital on Feb. 9, according to her family, Reuters reported.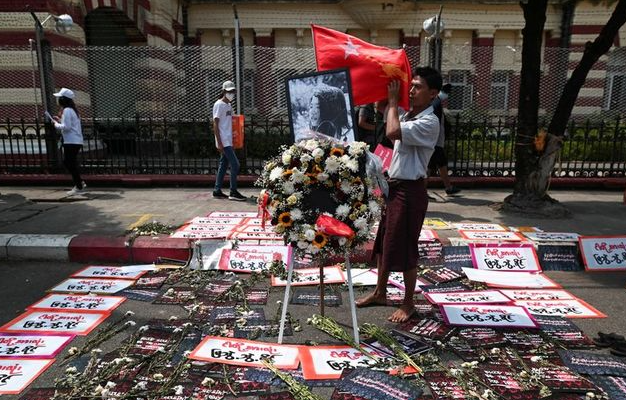 (Photo: US News and World Reports)
Facebook has 'tentatively friended' us again, Australia says
Facebook's abrupt decision to stop Australians from sharing news on the site and strip the pages of domestic and foreign news outlets also erased several state government and emergency department accounts, causing widespread anger.
The company has "tentatively friended us again," Morrison told a news conference in Sydney. "What I'm pleased about it that Facebook is back at the table again."
Australia's Treasurer Josh Frydenberg said on Friday he had spoken with Facebook CEO Mark Zuckerberg and further talks were expected over the weekend. It was not clear whether those talks have happened.
Representatives for Frydenberg did not immediately respond to requests for comment, as reported by Reuters.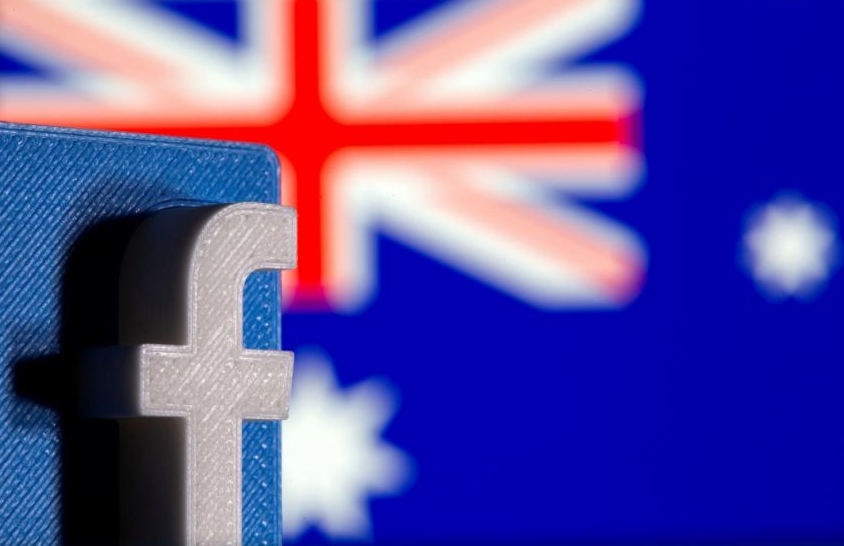 (Photo: Straits Times)
Gold price forecast – gold markets bounce from major support level
The gold markets have initially fallen a bit during the trading session on Friday but has turned around to form a positive candlestick. This is very interesting, because we are sitting on major support.
Gold markets have initially fallen a bit during the trading session on Friday, testing the area just above the $1750 level. That is an area that I think is going to keep the market somewhat bullish, and as long as we can stay above there it is likely that we could see buyers come in and pick this market up. In fact, you have to question whether or not we are forming some type of "double bottom", but it is still too early to make that call. If we can break above the $1800 level, that will almost certainly bring in more buyers and drive the price of gold towards the 50 day EMA.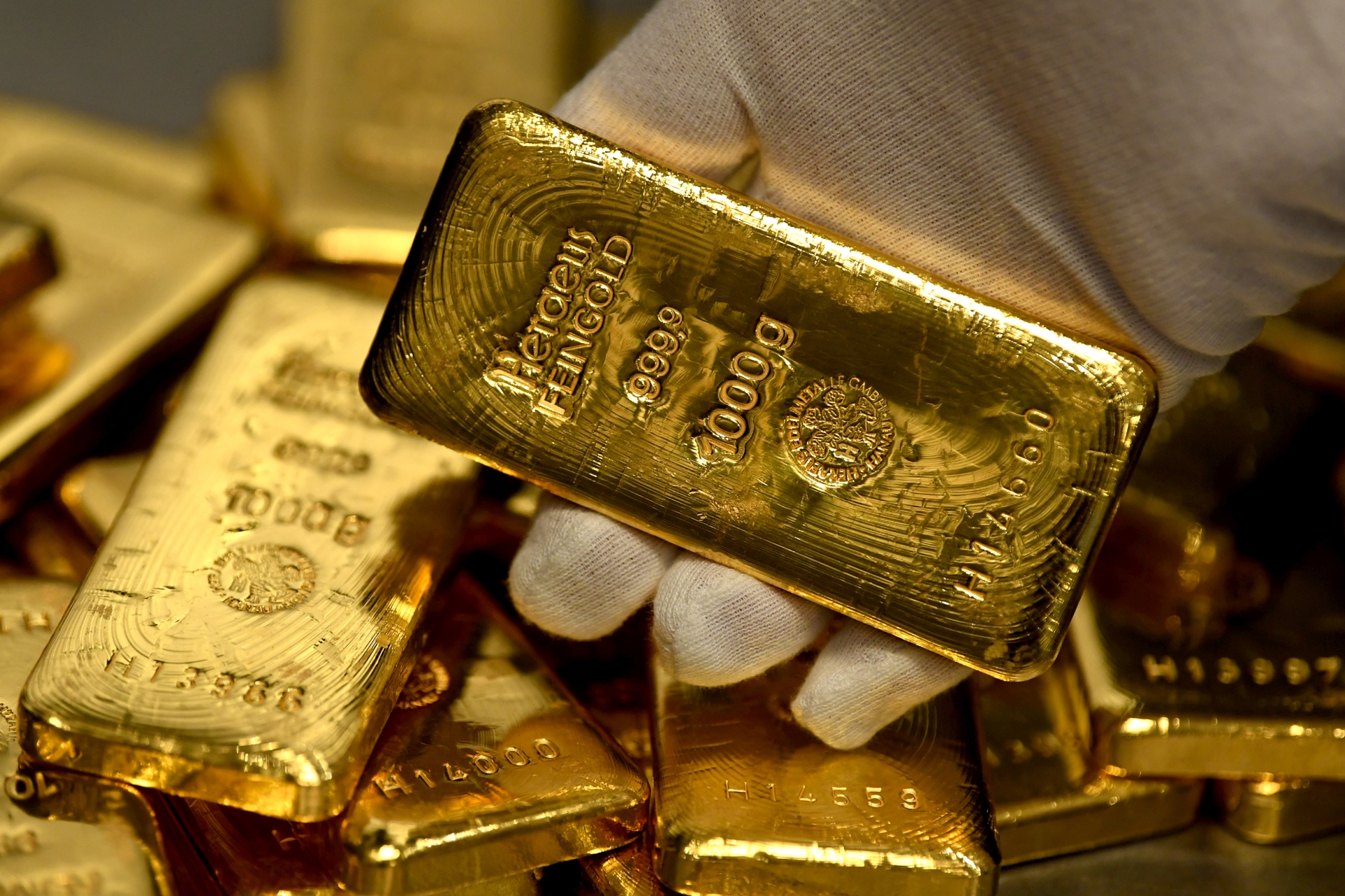 (Photo: NBC News)
One of the biggest issues that gold faces right now is that interest rates in the United States continue to climb, and that makes paper much more attractive than gold, because you have to pay to store gold. Gold offers no yield, and could even be stated as offering negative yields, so because of this higher interest rates and perhaps more importantly, higher real interest rates, attract money into the bond market, FX Empire reported.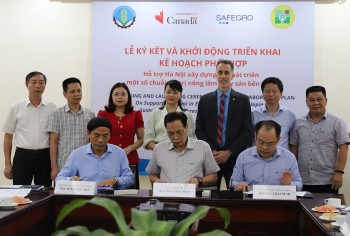 Make in Vietnam
As Vietnam furthers its international intergration, building agro-forestry-fishery high value chains is crucial for the sustainable development of the agriculture sector.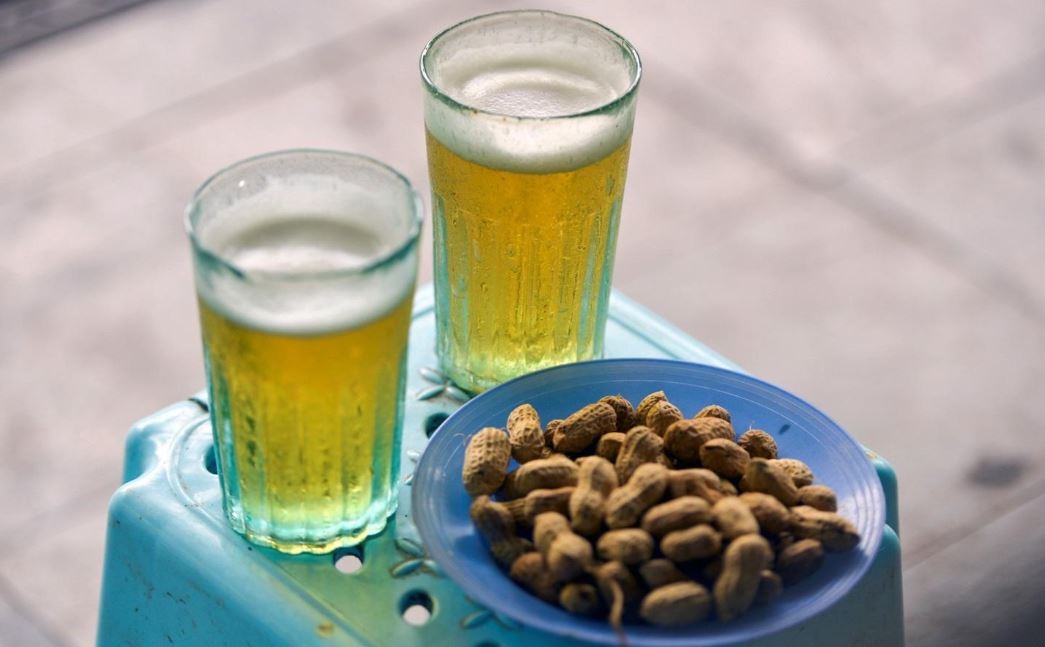 World
Among Vietnamese best beer destinations voted by foreign travelers, Hanoi is followed by Ho Chi Minh City, Hoi An, Nha Trang, and Da Nang.
August 06, 2022 | 14:54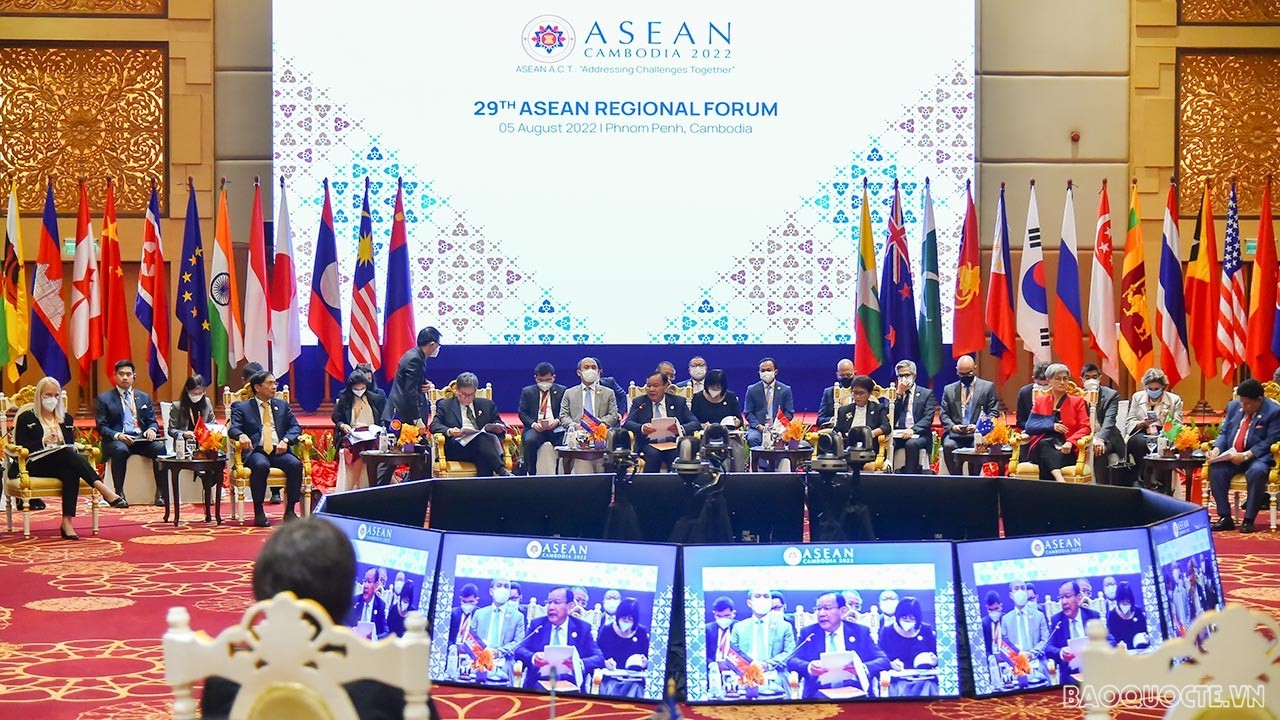 World
Foreign Minister Bui Thanh Son attended the 29th ASEAN Regional Forum (ARF) that took place in Phnom Penh, Cambodia on August 5 within the framework of the 55th ASEAN Foreign Ministers' Meeting (AMM-55), and held several bilateral meetings on the sidelines of the event.
August 06, 2022 | 09:12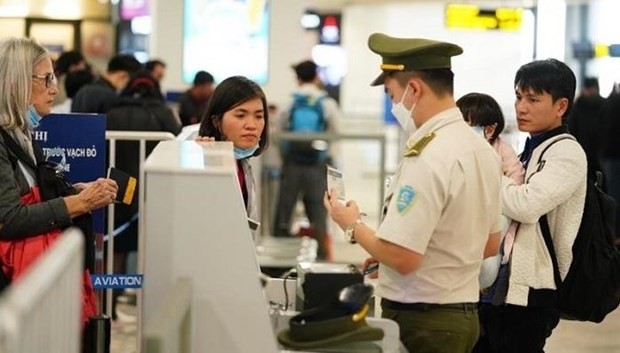 World
The Ministry of Health has asked localities nationwide to monitor foreign arrivals from countries with monkeypox as an early response after infections were spotted in the region.
August 05, 2022 | 16:11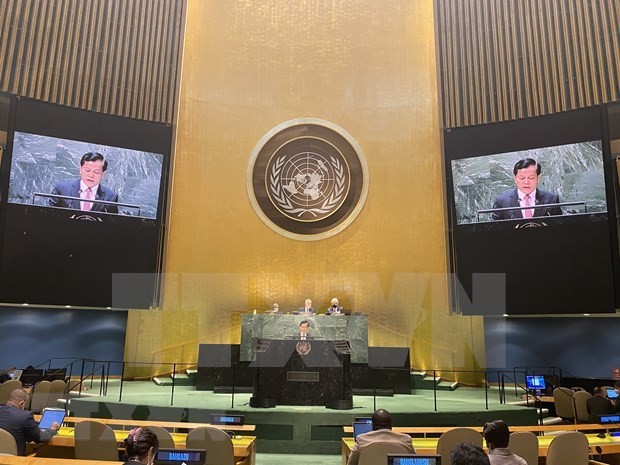 World
Deputy Foreign Minister Ha Kim Ngoc had a meeting on August 3 with United Nations (UN) Secretary-General Antonio Guterres who highly valued Vietnam's active and responsible contributions to the common work of the organisation, especially the country's strong commitments in the fight against climate change, and promised to continue supporting Vietnam in this work.
August 04, 2022 | 16:57