World breaking news today (Feb 16): China overtakes U.S. as EU's biggest trading partner
World breaking news today (Feb 16): China overtakes U.S. as EU's biggest trading partner.Iraq rocket attack kills contractor, wounds U.S. service member, Meanwhile, Iraq rocket attack kills contractor, wounds U.S. service member, 60 percent of Americans say Trump should have been convicted, COVID-19 and gold prices also make headlines today.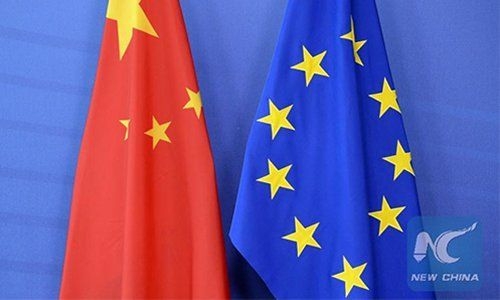 (Photo: New China)
China overtakes U.S. as EU's biggest trading partner
China last year overtook the United States as the EU's biggest trading partner, the EU statistics agency Eurostat said on Monday.
The EU's trade with the United States dropped significantly in 2020, with a 13.2 percent dip in imports and 8.2 percent in exports, Eurostat said.
Britain meanwhile, which is no longer part of the European Union, was the third-largest trading partner for the bloc, behind China and the United States, the agency said.
Almost 60 percent of Americans say Trump should have been convicted
Americans largely think senators did not do the right thing. Almost three in five Americans, or 58 percent, say former President Donald Trump should have been convicted in his second impeachment trial, according to an ABC News/Ipsos poll. That means opinions on the matter only solidified during the trial considering that it's within the margin of error of the 56 percent of Americans who had the same opinion last week, before the Senate voted 57-43 and acquitted the former president, according to Slate.
The proportion of Americans who believe Trump should have been convicted is far higher now than it was after he was acquitted in his first impeachment trial. After the Senate voted to acquit Trump last year, only 47 percent of Americans disapproved of the outcome, according to a Monmouth University poll.
Even though the divisions are obviously marked along party lines, 14 percent of Republicans across the country believe Trump should have been convicted. That was in line with the seven Republican senators who joined all Democrats in voting for conviction, which just happens to amount to 14 percent of all Republicans in the Senate. But the number shows how Trump continues to have a solid base of support among Republicans. In contrast, 88 percent of Democrats and 64 percent of independents said Trump should have been convicted.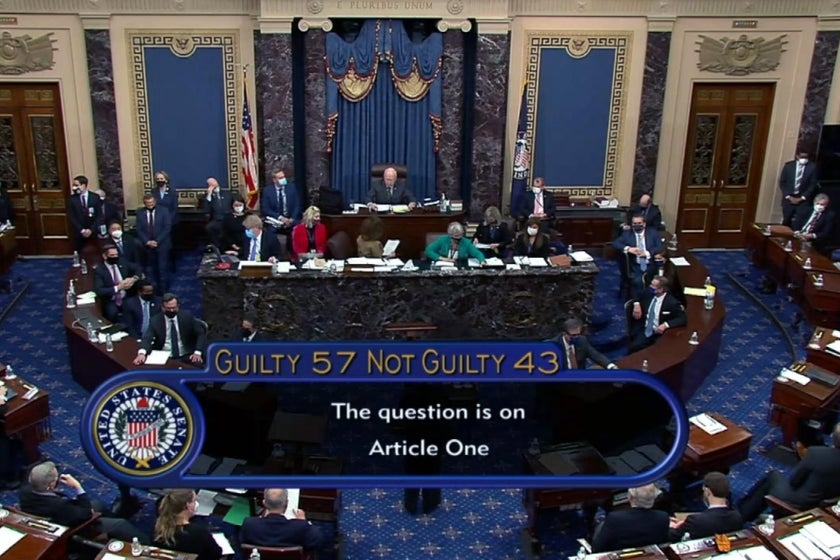 Iraq rocket attack kills contractor, wounds U.S. service member, coalition says
A rocket attack at a U.S.-led military base in Kurdish northern Iraq on Monday killed a civilian contractor and wounded five other people including a U.S. service member, according to initial reports, the U.S. coalition in Iraq said.
It was the most deadly attack to hit U.S.-led forces for almost a year in Iraq, where tensions have escalated between U.S. forces, their Iraqi and Kurdish allies on one side and Iran-aligned militias on the other.
Kurdish security sources said at least three rockets landed near Erbil International Airport in the autonomous region late at night. Reuters reporters heard several loud explosions and saw a fire break out near the airport.
U.S. troops occupy a military base adjacent to the civilian airport, as reported by CNBC.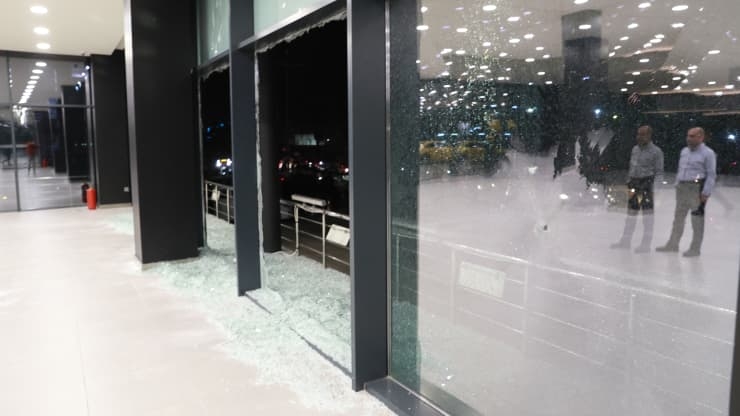 A view of the damage at the workplace on Gulan Street, where one of the fired rockets was hit on February 15, 2021 in Erbil, Iraq. (Photo: Getty Images)
New Covid variant with potentially worrying mutations found in UK
Another coronavirus variant with a potentially worrying set of mutations has been detected in the UK and should be targeted in surge testing, experts have said.
According to The Guardian, the variant, known as B1525, is the subject of a report by researchers at the University of Edinburgh, who say it has been detected through genome sequencing in 10 countries including Denmark, the US and Australia, with 32 cases found in the UK so far. The earliest sequences were dated to December and cropped up in the UK and Nigeria.
The team say the variant has similarities in its genome to the Kent variant, B117, and it contains a number of mutations that have worried researchers, including the E484K mutation to the spike protein – a protein found on the outside of the virus that plays an important role in helping the virus to enter cells.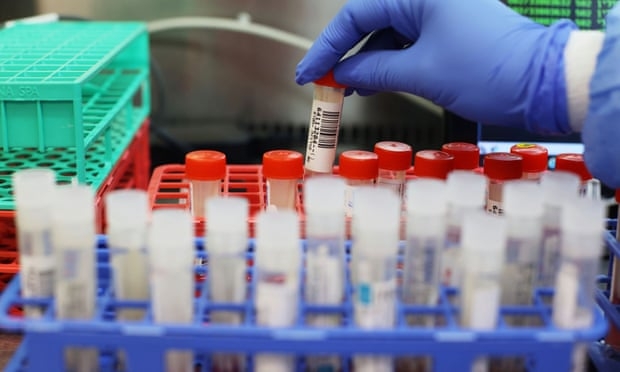 The variant has been detected through genome sequencing in 10 countries. Photograph: Ammar Awad/Reuters
This E484K mutation is present in variants that emerged in South African and Brazil and is thought make the virus better able to evade neutralising antibodies produced by the body.
Clarke added that the new variant should be included in efforts to boost testing to pick up variants of concern. "I think that until we know more about these variants, any variants which carry E484K should be subject to surge testing as it seems to confer resistance to immunity, however that is generated," he said.
Gold price forecast – gold markets hovering at 200 day EMA
Gold has done very little on Monday as traders came back to work from the weekend. It looks like we are ready to simply hug the 200 day EMA.
The gold markets have done very little during the trading session on Monday, which should not be a huge surprise due to the fact that the Americans were away for Presidents' Day. It is not that there was not trading going on, it shows that a huge portion of the market was not at work. That being said, the market is likely to go back and forth in general, but it does have a slight negative tilt to it. Keep in mind that the $1800 level underneath should continue to be supportive, and most certainly the $1750 level would be as well. That being said, I do not believe that we break through there very easily, FX Empire said.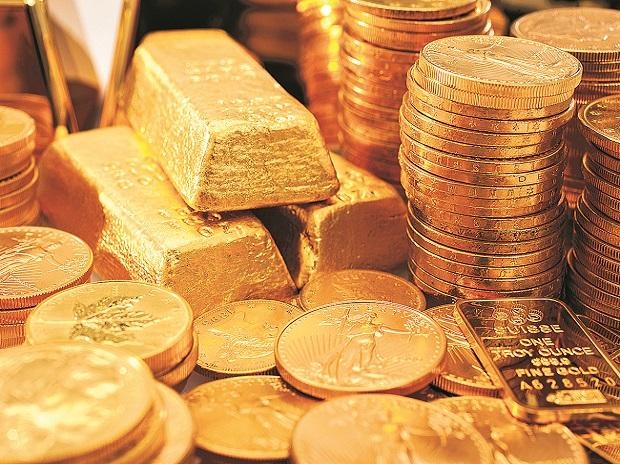 (Photo: Business Standard)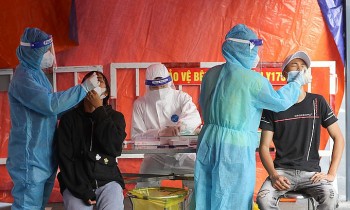 National
The country's Covid-19 tally during the latest wave has now risen to 663,232 while the number of infections since the pandemic initially broke out stands at 667,650, ranking 47th of 222 countries and territories globally.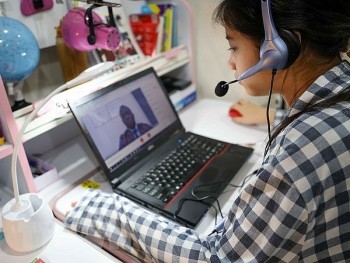 Friendship
The Dariu Foundation and Blancco Technology Group signed a cooperation agreement to provide used computers for students and pupils in difficult circumstances.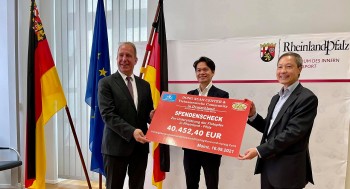 Friendship
The Vietnamese community living and working in Germany have donated EUR 40,452 to help people in the flood-affected Rhineland-Palatinate