World breaking news today (January 18): Samsung's Lee faces sentencing for bribery charge
World breaking news today (January 18): Samsung's Lee faces sentencing for bribery charge after four years of trials. Meanwhile, Trump administration slams China's Huawei, US B-52 bombers fly over Middle East, and gold prices also make headlines today.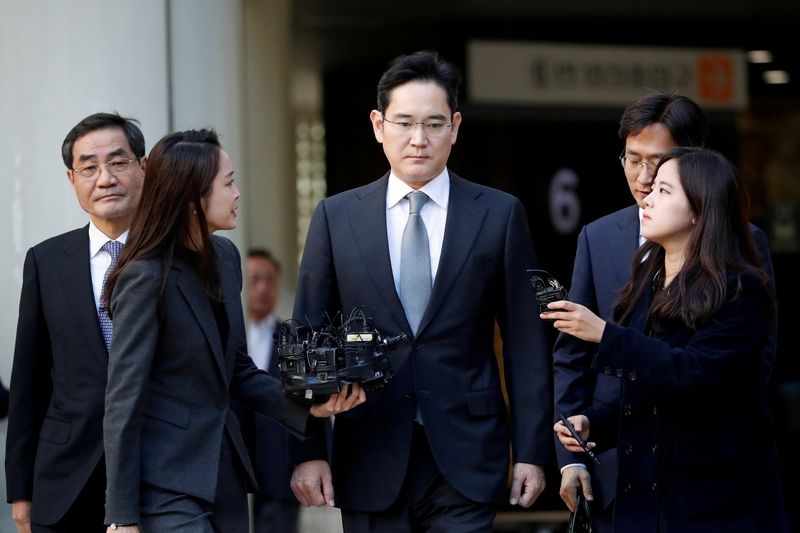 A South Korean court will sentence Samsung Electronics Co Ltd heir Jay Y. Lee on a bribery charge (Photo: Investing UK)
Samsung's Lee faces sentencing for bribery charge after four years of trials
A South Korean court will sentence Samsung Electronics Co Ltd heir Jay Y. Lee on a bribery charge on Monday, a ruling likely to have ramifications for his leadership of the tech giant as well as South Korea's views toward big business.
If Lee is jailed, he will be sidelined from major decision making at Samsung Electronics as it strives to overtake competitors, and will be diverted from overseeing the process of inheritance from his father, who died in October, crucial to keeping control of Samsung.
If Lee remains free, he will be able to devote himself to both while likely facing strong backlash claiming the South Korean legal process shows undue leniency to chaebol, or family-run conglomerates, criticised for wielding too much power amid lapses in governance.
Lee, 52, was convicted of bribing an associate of former President Park Geun-hye and jailed for five years in 2017. He denied wrongdoing, the sentence was reduced and suspended on appeal, and he was released after serving a year.
The Supreme Court then sent the case back to the Seoul High Court, which will rule on it, and the sentencing, on Monday.
Under South Korean law, a jail term of three years or less can be suspended; for longer sentences, the person must serve out the term barring a presidential pardon.
Prosecutors have called for a nine-year jail term.
If imprisoned, the year Lee already served in detention will count toward the sentence, as it is the same case, Reuters said.
Trump administration slams China's Huawei, halting shipments from Intel, others – sources
The Trump administration notified Huawei suppliers, including chipmaker Intel, that it is revoking certain licenses to sell to the Chinese company and intends to reject dozens of other applications to supply the telecommunications firm, people familiar with the matter told Reuters.
The action - likely the last against Huawei Technologies under Republican President Donald Trump - is the latest in a long-running effort to weaken the world's largest telecommunications equipment maker, which Washington sees as a national security threat.
The notices came amid a flurry of U.S. efforts against China in the final days of Trump's administration. Democrat Joe Biden will take the oath of office as president on Wednesday.
A spokesperson for Intel Corp declined to comment. Commerce said it could not comment on specific licensing decisions, but said the department continues to work with other agencies to "consistently" apply licensing policies in a way that "protects U.S. national security and foreign policy interests."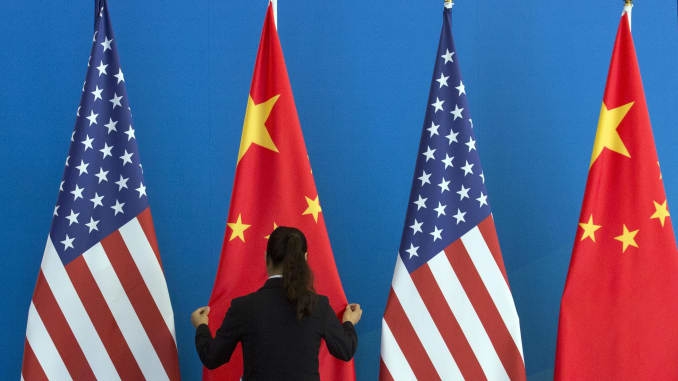 (Photo: CNBC)
Japanese flash memory chip maker Kioxia Corp had at least one license revoked, two of the sources said. The company, formerly known as Toshiba Memory Corp, said it does not "disclose business details regarding specific products or customers."
The semiconductor association's email said the actions spanned a "broad range" of products in the semiconductor industry and asked companies whether they had received notices.
The email noted that companies had been waiting "many months" for licensing decisions, and with less than a week left in the administration, dealing with the denials was a challenge.
Companies that received the "intent to deny" notices have 20 days to respond, and the Commerce Department has 45 days to advise them of any change in a decision or it becomes final. Companies would then have another 45 days to appeal.
The United States put Huawei on a Commerce Department "entity list" in May 2019, restricting suppliers from selling U.S. goods and technology to it.
US B-52 bombers fly over Middle East amid Iran tensions
US B-52H Stratofortress bombers flew over the Middle East on Sunday in a show of military strength amid heightened tensions with Iran.
The "presence patrol" mission took place a a day after two Iranian ballistic missiles reportedly landed within 100 miles of a US aircraft carrier strike group in the northern Indian Ocean, according to Arab News.
It is the fifth time in recent months that the US Air Force has flown similar missions over the region as tensions between Tehran and Washington escalated.
US Central Command, which oversees American military operations in the region, said aircrews successfully completed the mission on Saturday.
Earlier reports in Israeli media said two of the giant aircraft were seen flying over Israel.
Gen. Frank McKenzie, Central Command's commander, said such missions are ways to demonstrate the US military's continuing commitment to regional security.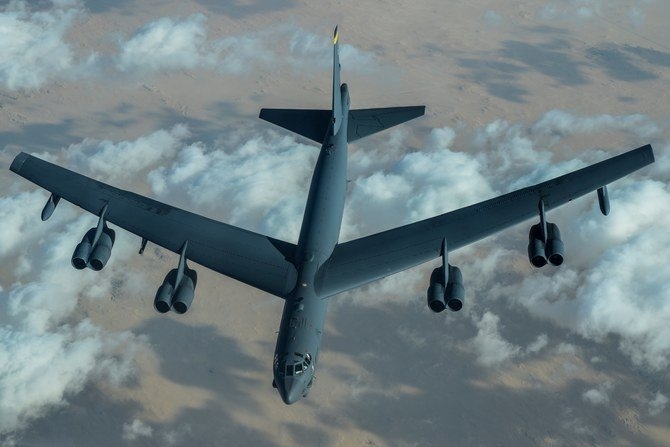 US Air Force B-52 Stratofortress after refuelling during a mission over the Middle East on Sunday. (US Air Force)
Iranian missiles land 100 miles from US aircraft carrier strike group in Indian Ocean
Long-range Iranian missiles rained down dangerously close to a commercial ship in the Indian Ocean on Saturday and 100 miles from the US Nimitz aircraft carrier strike group, Fox News reported.
US officials, who wished to remain anonymous, said that at least one of the missiles landed 20 miles from the commercial vessel.
At least two other Iranian ballistic missiles exploded on impact when they hit the ocean, about 100 miles away from the USS Nimitz aircraft carrier strike group.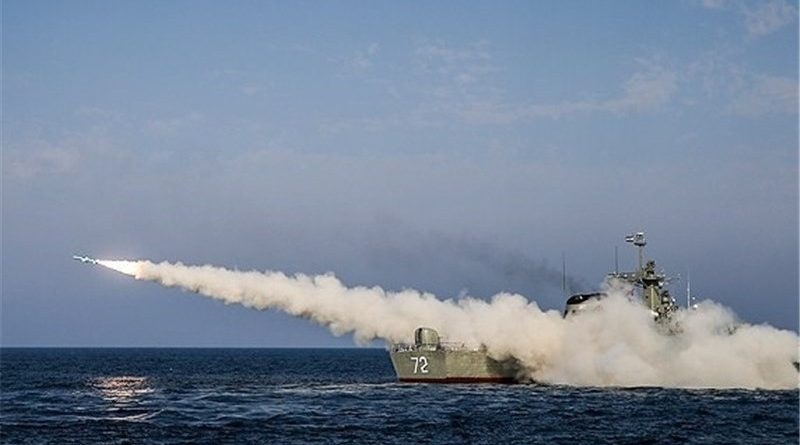 An Iranian warship firing a missile during military drill. (Photo: Tasnim News Agency)
Shards of debris flew in all directions on impact, the US news channel said. Nimitz has remained in the northern Arabian Sea on the orders of outgoing President Donald Trump.
The Pentagon changed its mind and ordered the Nimitz to turn around and remain in the region earlier this month after it left the Arabian Gulf and was due to return home.
January 3 marked the one-year anniversary of the assassination of Qasem Soleimani, the head of Iran's Islamic Revolutionary Guard Corps (IRGC).
The Islamic Republic has vowed to avenge the general's death, Arab News reported.
Gold price forecast – gold markets sensitive to 10 year note
Gold tried to rally on Friday but gave back the gains to reach back towards the bottom of the overall consolidation as the bond markets were all over the place.
Gold markets initially tried to rally during the trading session on Friday but gave back the gains as we continue to see a lot of noise in general, as the bond markets are all over the place. That of course does have an effect on the gold markets, due to the fact that both are considered to be a safety trade at points in time.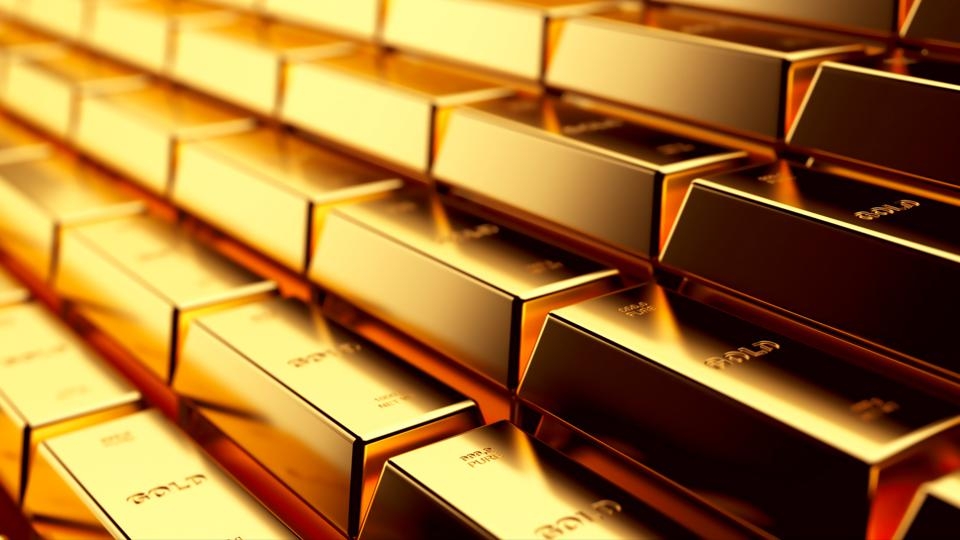 (Photo: Forbes)
That being said, from a technical analysis standpoint we are still very much in the consolidation area that we have been in, with the 200 day EMA underneath offering a certain amount of support. Furthermore, we have the $1800 level that could cause support as well, as the US dollar has recovered a bit during the trading session, as reported by FX Empire.
National
Vietnam News Today (Jan. 20): Vietnam confirms 15,936 new local Covid cases; First Omicron infections in community reported in HCM City; Vietnam to facilitate procedures for foreign entrants; Hanoi capital cancels fireworks display on lunar New Year's Eve.