World breaking news today (June 8): Russia officially withdraws from Open Skies treaty
World breaking news today (June 8): Russia officially withdraws from Open Skies treaty. Meanwhile, former world leaders urge G7 to vaccinate poor against COVID-19, N. Korea accuses 'misanthropic' Israel of genocide, 'massacring children' and gold price also make headlines today.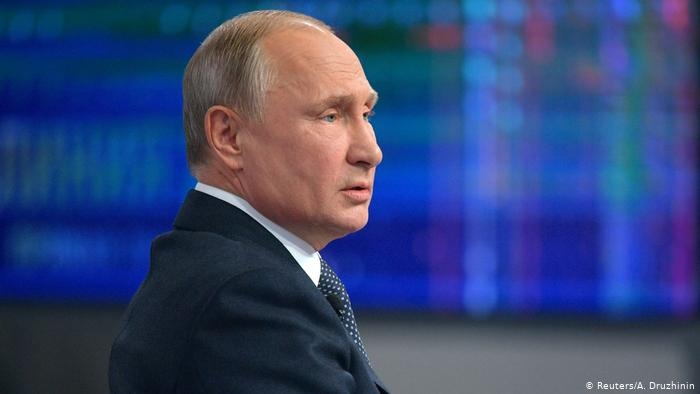 Russian President Vladimir Putin is set to meet US President Joe Biden later this month (Photo: Reuters)
Russia officially withdraws from Open Skies treaty
Moscow's departure from the pact is the final nail in the coffin for the confidence-building agreement. Washington left the treaty in November last year.
Russian President Vladimir Putin signed into law the country's departure from the Open Skies treaty on Monday, following in the footsteps of the former and current US presidential administrations.
The agreement was set up after the Cold War to build confidence between Russia and NATO members by allowing signatory states to conduct unarmed surveillance missions over each other's territory.
Former US President Donald Trump announced that Washington would pull out of the agreement, prompting a pledge from Moscow to follow suit.
Putin is set to meet with President Joe Biden later in June. The only remaining weapons treaty between the two countries is the START agreement, limiting the number of nuclear warheads each may possess, DW reported.
Hundreds of former world leaders urge G7 to vaccinate poor against COVID-19
One hundred former presidents, prime ministers and foreign ministers have urged the Group of Seven (G7) rich nations to pay for global coronavirus vaccinations to help stop the virus mutating and returning as a worldwide threat.
The leaders made their appeal ahead of a G7 summit in England which begins on Friday, when US President Joe Biden will meet the leaders of Britain, France, Germany, Italy, Canada and Japan.
In their letter to the G7, the former world leaders said global cooperation had failed in 2020, but that 2021 could usher in a new era.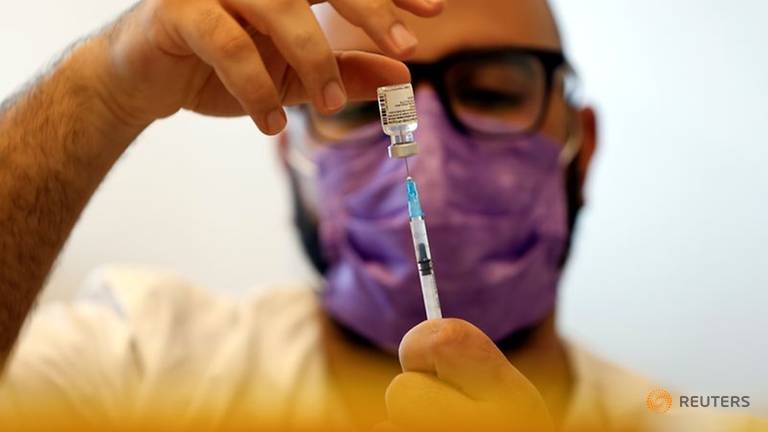 A medical worker prepares a vaccination against the coronavirus disease (COVID-19) after Israel approved the usage of the vaccine for youngsters aged 12-15, at a Clalit healthcare maintenance organisation in Ashkelon, Israel June 6, 2021. (Photo: Reuters)
"Support from the G7 and G20 that makes vaccines readily accessible to low- and middle-income countries is not an act of charity, but rather is in every country's strategic interest," the letter said.
Among the signatories were former British premiers Gordon Brown and Tony Blair, former UN Secretary General Ban-Ki Moon and 15 former African leaders.
They said the G7 and other leaders invited to the summit should guarantee to pay what would amount to about US$30 billion a year over two years towards fighting the pandemic worldwide.
Their plea coincided with a poll by the Save the Children charity which found strong public support in the United States, Britain, France, Germany and Canada for the G7 paying towards the US$66 billion needed for COVID-19 vaccines globally.
In Britain, 79 per cent were in favour of such a policy, while 79 per cent of Americans backed the proposal, the poll showed. Support was lowest in France, where 63 per cent were in favour, CNA reported.
N. Korea accuses 'misanthropic' Israel of genocide, 'massacring children'
North Korea accused Israel of genocide, crimes against humanity and targeting children during Operation Guardian of the Walls last month.
Israel has an "extreme misanthropic spirit and ambition for territorial expansion," and is engaged in "state-sponsored terrorism and [the] act of obliterating other nations," the Foreign Ministry in Pyongyang said in a statement released on Friday.
"It is no exaggeration to say that the whole Gaza Strip has turned into a huge human slaughterhouse and a place of massacring children," the statement reads.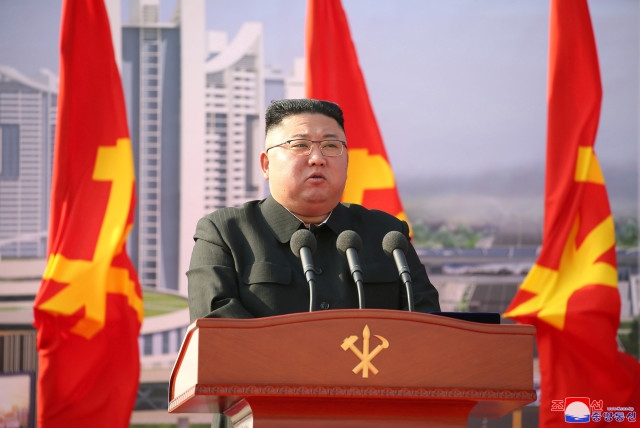 (Photo: Jerusalem Post)
North Korea said Israel's alleged actions are a crime against humanity that challenges the future of humankind.
Pyongyang also accused Israel of "sowing the seeds of hatred by suppressing [the Palestinians'] peaceful praying ceremony," an apparent reference to Israeli police entering Al-Aqsa Mosque to quell riots.
Prime Minister Benjamin Netanyahu is "trying to conceal their crime of killing even the children" by saying Israel is the only democracy in the Middle East, the statement continues.
The Hamas-run Health Ministry in Gaza claims that at least 63 children were killed in Gaza during the last round of fighting. Yet, after further research by social media research company DigFind, among others, several of them were found to have been killed by Gazan terrorists' rockets, used as human shields, and at least two teens were active members of terrorist groups, according to Jerusalem Post.
Netanyahu says Israeli coalition poised to unseat him is result of 'election fraud'
Benjamin Netanyahu has said a newly formed Israeli coalition that is poised to unseat him as prime minister was the result of "the greatest election fraud" in the history of democracy.
The sweeping accusation, similar in tone to those made about the US election by his former close ally Donald Trump, came as Israeli security services warned of an escalation in violent discourse in the country.
In power for 12 consecutive years, the Israeli prime minister faces being toppled by a diverse coalition of lawmakers united only by their shared hostility towards him.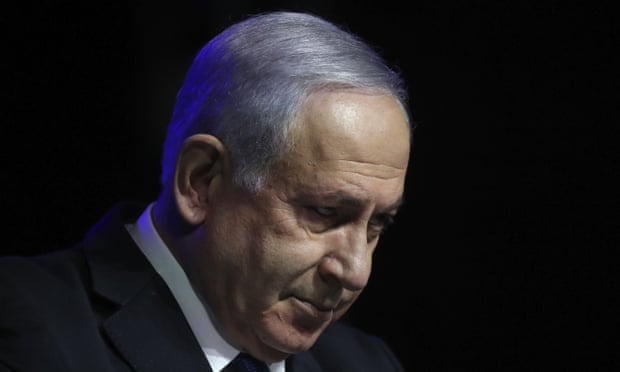 Benjamin Netanyahu has been in power for 12 consecutive years. (Photo: AP)
Mired in a court battle on corruption charges that could lead to imprisonment, the veteran politician has mobilised his supporters to peel off defectors before a confirmation vote.
Netanyahu focused his allegations on a broken campaign promise from the man set to replace him as prime minister, nationalist Naftali Bennett.
Bennett had pledged not to partner with leftwing, centrist and Arab parties, but on Wednesday announced with opposition leader Yair Lapid that they had formed a governing coalition with factions from across the political spectrum.
On Saturday, the head of Israel's Shin Bet internal security agency, Nadav Argaman, issued a rare public statement warning of a "severe escalation in violent and inciting discourse" on social media.
Politicians opposing Netanyahu and some local media have interpreted Argaman's statement as a warning to the premier, Guardian said.
Gold price forecast – gold markets recover after jobs number
Gold markets initially fell during the trading session on Friday to reach down towards the crucial $1850 level but have seen the market turn right back around to show signs of strength.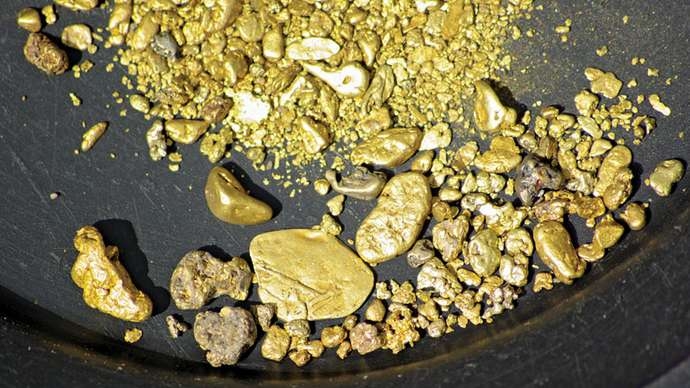 (Photo: Britanicca)
Gold markets have initially fallen during the trading session on Monday to reach down towards the crucial $1850 level, before recovering due to the reaction from the jobs number that came in at 559,000 jobs added for the month, much less than the "whisper number" of 1 million added. Because of this, people are starting to walk away from the idea of the Federal Reserve talking about tapering, and therefore the US dollar got hit as a result. This of course will help gold as it tends to run counter. Furthermore, if there are concerns about inflation going forward, gold will also get a bit of a boost, FX Empire said.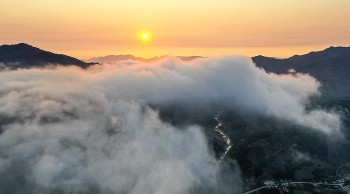 Multimedia
The gorgeous dawn behind a sea of fluffy white clouds creates a wonderful and beautiful picture of Truong Son Dong peak, Quang Ngai.