World breaking news today (March 12): Biden signs 1.9-trln-USD relief bill into law after partisan passage in Congress
World breaking news today (March 12): Biden signs 1.9-trln-USD relief bill into law after partisan passage in Congress. Meanwhile, Prince William's response, 12 protesters killed in Myanmar, COVID-19 vaccine and gold price also make headlines today.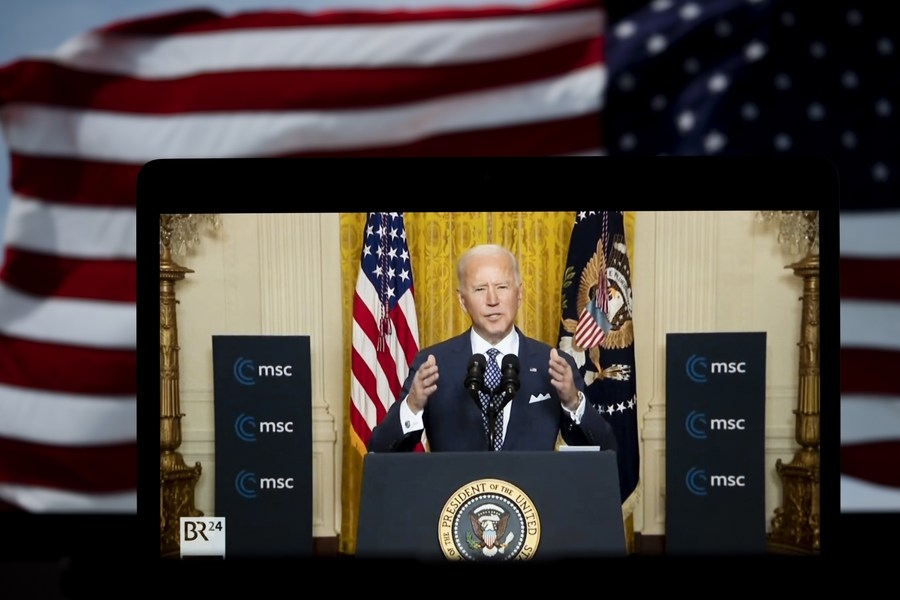 Photo taken on Feb. 19, 2021 shows a screen displaying U.S. President Joe Biden speaking in Washington, D.C. during a virtual event with the Munich Security Conference in a video provided by the U.S. State Department (Photo: Xinhua)
Biden signs 1.9-trln-USD relief bill into law after partisan passage in Congress
U.S. President Joe Biden on Thursday signed the 1.9-trillion-U.S.-dollar COVID-19 relief bill into law, after weeks of partisan fighting in the Congress, marking the first legislative victory for Biden since he took office.
The signing came one day after the House of Representatives approved the measure in a starkly partisan vote of 220-211. Last week, the evenly split Senate narrowly passed the bill by a vote of 50 to 49.
Meanwhile, a survey recently released by the Pew Research Center showed that there is broad public support for the relief package, with 70 percent of Americans saying they favor the legislation.
The measure, the sixth coronavirus-related legislation since the outbreak more than a year ago, includes funding for COVID-19 vaccination and testing, extra unemployment benefits, direct payments to working Americans, support for small businesses, state and local governments, along with schools, Xinhua net reported.
Prince William Responds to Meghan and Harry's Oprah Interview: 'We Are Not a Racist Family'
Prince William has hit back at racism claims following Meghan Markle and Prince Harry's interview with Oprah Winfrey.
The Duke of Cambridge told a Sky News reporter on Thursday, "We are very much not a racist family," as he and wife Kate Middleton stepped out for the first time since the royal family was stunned by the interview.
When asked if he had spoken to Harry after the Oprah interview, he added, "No, I haven't spoken to him yet, but I will do."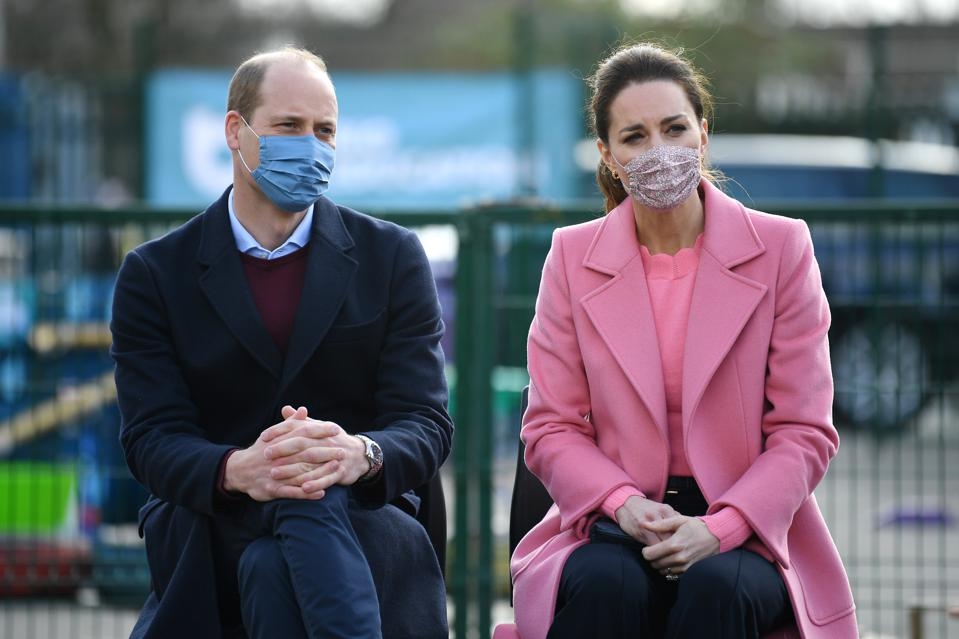 (Photo: Forbes)
During the sit-down, Meghan said that there were "concerns and conversations about how dark [Archie's] skin might be when he's born" voiced by a member of the royal family.
Later in the interview, Oprah pressed Harry on the issue, asking him who was behind the racially charged comment. "That conversation I'm never going to share," he said. "It was awkward. I was a bit shocked."
Harry later told Oprah that it was not his grandparents Queen Elizabeth and Prince Philip, as reported by People.
12 protesters killed in Myanmar as military defies call for restraint
Amid continued violence, military accuses deposed leader Aung San Suu Kyi of taking bribes
Myanmar's junta added new bribery allegations to its charges against deposed leader Aung San Suu Kyi on Thursday, while an advocacy group said security forces killed 12 protesters in one of the deadliest days since the military took power.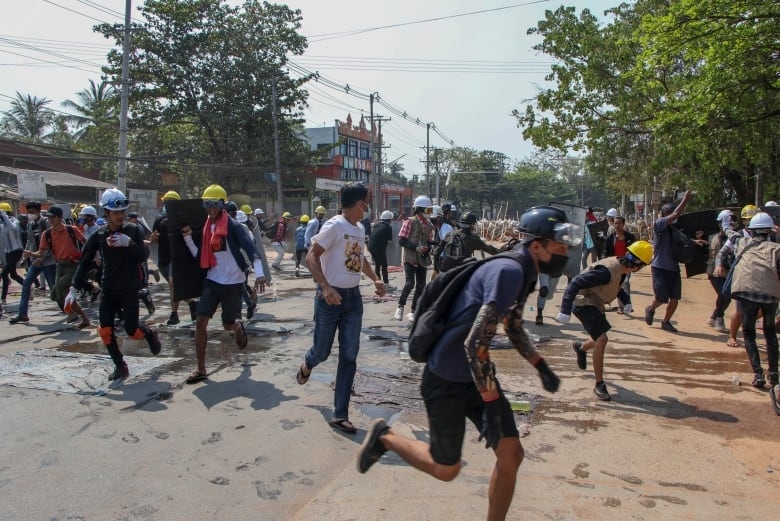 (Photo: CBC.CA)
The bloodshed came hours after the UN Security Council had called for restraint from the army, which has been trying to put down daily anti-coup protests and paralyzing strikes since it took power on Feb. 1.
Among the dead were eight people killed in the central town of Myaing when security forces fired on a protest, the Assistance Association for Political Prisoners (AAPP) said.
In Myanmar's biggest city, Yangon, protester Chit Min Thu was killed in the North Dagon district. His wife, Aye Myat Thu, told Reuters he had insisted on joining the protests despite her appeals for him to stay home for the sake of their son, according to CBC.Ca.
Denmark suspends AZ/Oxford Covid-19 vaccination amid blood clot concerns
The Danish National Board of Health has temporarily paused the roll-out of the AstraZeneca/Oxford Covid-19 vaccine.
This is a precautionary measure linked to reports of blood clots developing in individuals shortly after they received the vaccine, including the death of one individual in Denmark from blood clots.
As a result, the Danish Medicines Agency is investigating the link between AstraZeneca/Oxford vaccine and blood clots during the vaccination pause and will reassess the situation in a fortnight.
Danish Medicines Agency unit manager Tanja Erichsen said: "We do not yet know whether the blood clots and the Danish death are due to the vaccine, but it must now be thoroughly examined for safety."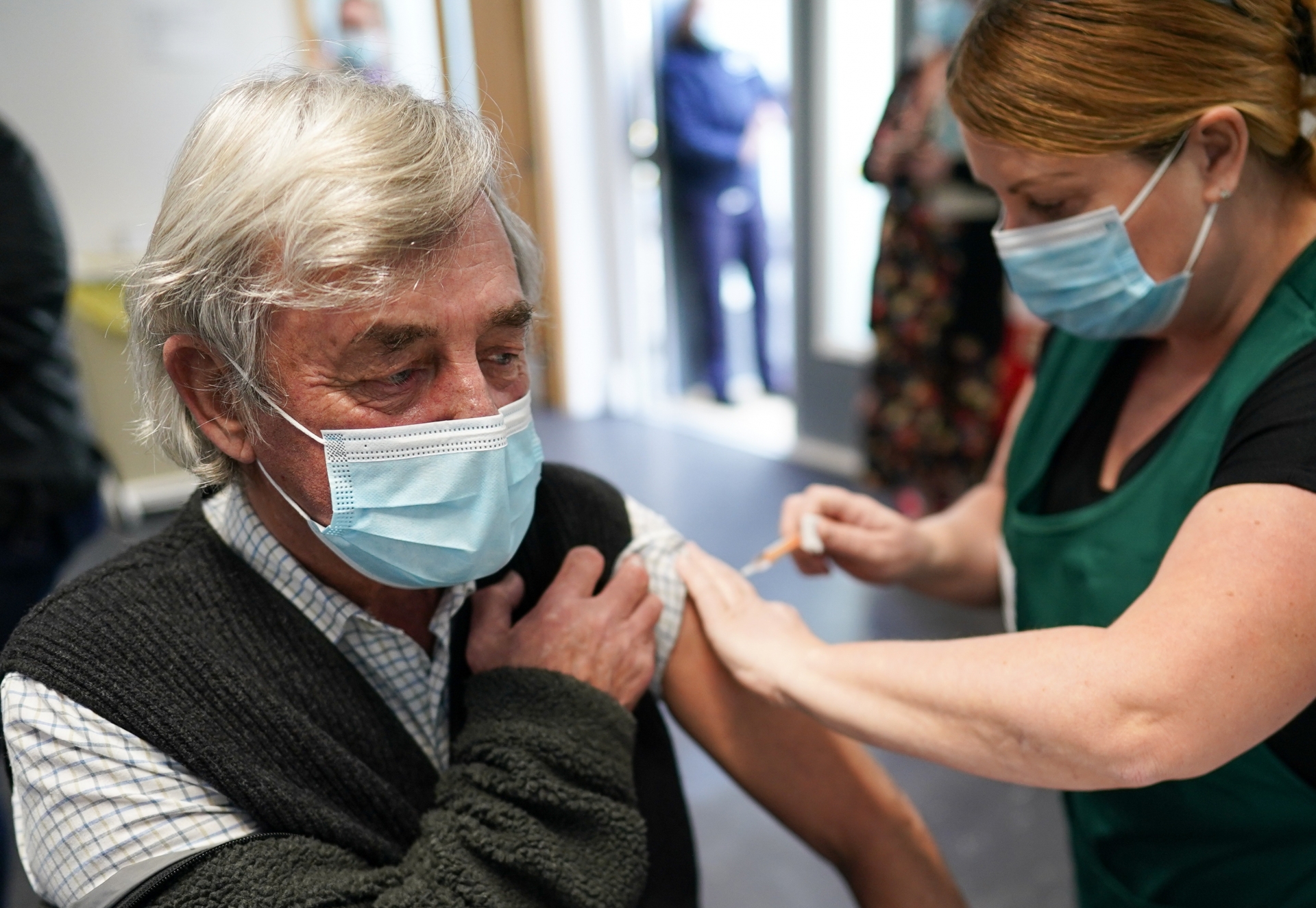 (Photo: The Sun)
As a result, all bookings for the AstraZeneca/Oxford Covid-19 vaccine – otherwise known as Covid-19 Vaccine AstraZeneca – in Denmark will be cancelled. Individuals who had have their first dose of the AstraZeneca/Oxford vaccine will have to wait for their second dose for the time being.
In response, an AstraZeneca spokesperson said: "Patient safety is the highest priority for AstraZeneca. Regulators have clear and stringent efficacy and safety standards for the approval of any new medicine, and that includes COVID-19 Vaccine AstraZeneca."
The European Medicines Agency (EMA) is also reviewing the relationship between the AstraZeneca/Oxford Covid-19 vaccine and blood clots, after Austria and six other EU countries suspended the use of a certain batch of AstraZeneca/Oxford vaccine, known as batch ABV5300, after blood clot concerns, Pharmeceutical reported.
Gold price forecast – gold markets stall
Gold markets were relatively unchanged during the early hours on Wednesday, as perhaps we are taking a bit of a breather after the massive move on Tuesday.
Gold markets have gone back and forth during the trading session on Wednesday, as we have recently seen interest rates in the United States spike, causing havoc in the precious metals complex. After all, the idea of clipping coupons in a higher interest rate environment is much more palatable than paying for storage when it comes to gold. Nonetheless, we have seen a monster day during the Tuesday session, so now the question is whether or not we can see some type of follow-through, FX Empire said.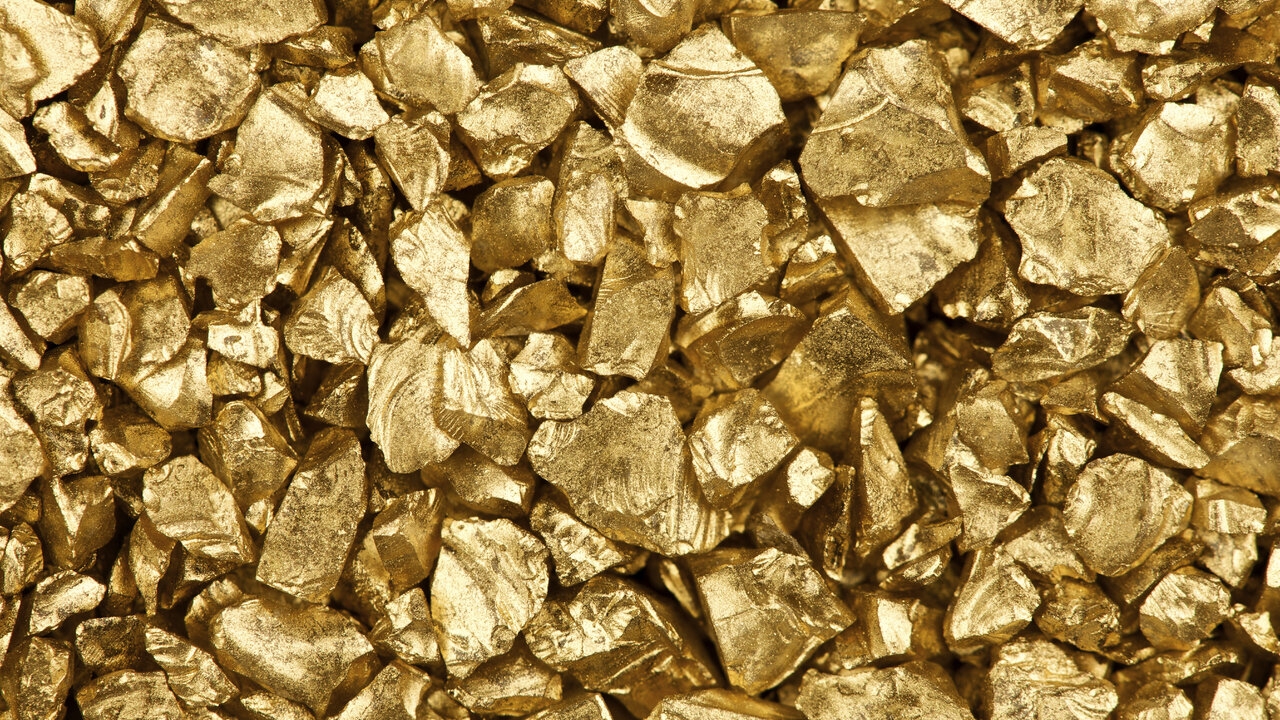 (Photo: FX Street)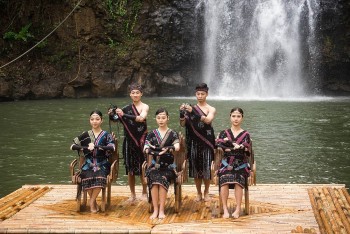 Travel
Many passengers applaud the creativity of the flight instruction video that Vietnam Airlines has recently introduced on their flights. This video not only creatively conveys the message of flight safety but also helps to spread globally the unique, indigenous cultural values ​​of the country and people of Vietnam.