World breaking news today (March 8): Two more women accuse New York Gov. of sexual harassment
World breaking news today (March 8): Two more women accuse New York Gov. of sexual harassment. Meanwhile, B-52s again fly over Mideast in US military warning to Iran, ammunition dump explosion and gold price prediction also make headlines today.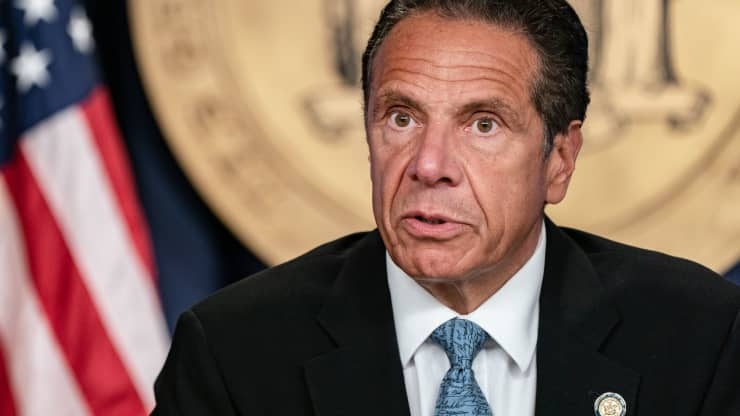 New York Gov. Andrew Cuomo speaks during the daily media briefing at the Office of the Governor of the State of New York on July 23, 2020 in New York City. (Photo: Getty Images)
Two more women accuse New York Gov. Andrew Cuomo of sexual harassment
According to CNBC, two more women have come forward to accuse New York Gov. Andrew Cuomo of inappropriate conduct, according to reports from The Wall Street Journal and The Washington Post.
A former press aide, Karen Hinton, told the Post that Cuomo invited her to his dimly lit hotel room after a work event in Los Angeles in 2000, embraced her as she tried to leave and then pulled her back toward him as she pulled away.
Ana Liss, another ex-aide to Cuomo, said the governor in 2014 hugged and kissed her on both cheeks and grabbed her waist, the Journal reported.
The new allegations compound the pressure on the Democratic governor, who is facing heat from prior claims of sexual harassment, as well as a scandal over his administration's handling of Covid nursing home death data.
Current spokesmen for Cuomo responded to the new allegations, both of which were published Saturday.
Cuomo's communications director Peter Ajemian said that Hinton's allegations "did not happen." Rich Azzopardi, a senior advisor to Cuomo, said of Liss' account that "reporters and photographers have covered the governor for 14 years watching him kiss men and women and posing for pictures."
20 people died when they burned straw and exploded the ammunition dump
Equatorial GuineaAt least 20 people died and more than 600 were injured after a field fire spread to a large explosive military ammunition depot in Bata, as reported by News Beezer.
The explosion occurred in the port city of Bata in western Equatorial Guinea on March 7, when farmers burned straw in a field, causing the torch to spiral out of control. The fire then spread to the nearby Nkoa Ntoma barracks, setting off large explosives and ammunition there, causing at least four chain explosions.
At least 20 people were killed, more than 600 were injured and many were still trapped under the rubble. Images released by the local TV station showed that the entire base and surrounding residential areas had flattened and many people were screaming as they tried to escape from the site of the explosion.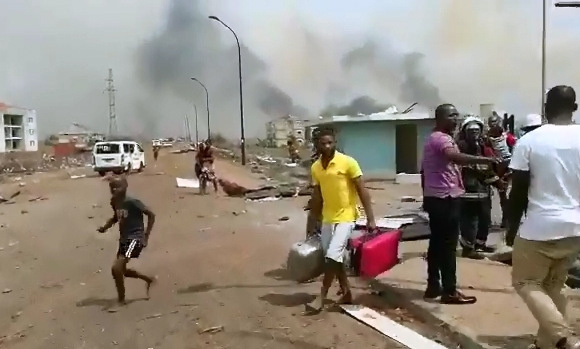 (Photo: News Beezer)
Bata Hospital also became chaotic when wounded people were brought in, many of whom were lying on the floor, waiting.
"Bata City suffered an accident caused by the negligence of the unit responsible for storing explosives and bullets at the Nkoa Ntoma Military Base," said Obiang Nguema, President of Equatorial Guinea.
People within 4 km of the ammunition depot were evacuated to prevent toxic chemicals from being released in the explosion. The Ministry of Defense of Equatorial Guinea promised to investigate the cause of the explosion.
B-52s again fly over Mideast in US military warning to Iran
A pair of B-52 bombers have flown over the Mideast, the latest such mission in the region aimed at warning Iran amid tensions between Washington and Tehran
The U.S. military's Central Command said the two B-52s flew over the region accompanied by military aircraft from nations including Israel, Saudi Arabia and Qatar. It marked the fourth-such bomber deployment into the Mideast this year and the second under President Joe Biden.
Flight-tracking data showed the two B-52s flew out of Minot Air Base in North Dakota, something Central Command did not mention in its statement on the flights though authorities later published images of the flight crew preparing its departure there.
The military did not directly mention Iran in its statement, saying the flight was to "deter aggression and reassure partners and allies of the U.S. military's commitment to security in the region."
However, such flights had become common in the last months of former President Donald Trump's administration. Trump's 2018 decision to unilaterally withdraw from Iran's nuclear deal with world powers sparked a series of escalating incidents in the region, abc News reported.
EU regulator urges caution on Sputnik COVID-19 vaccine
A senior European Medicines Agency (EMA) official urged European Union members on Sunday (Mar 7) to refrain from granting national approvals for Russian COVID-19 vaccine Sputnik V while the agency reviews its safety and effectiveness, according to CNA.
"We need documents that we can review. We also don't at the moment have data ... about vaccinated people. It is unknown. That's why I would urgently advise against giving a national emergency authorisation," EMA managing board head Christa Wirthumer-Hoche told a talk show on Austrian broadcaster ORF.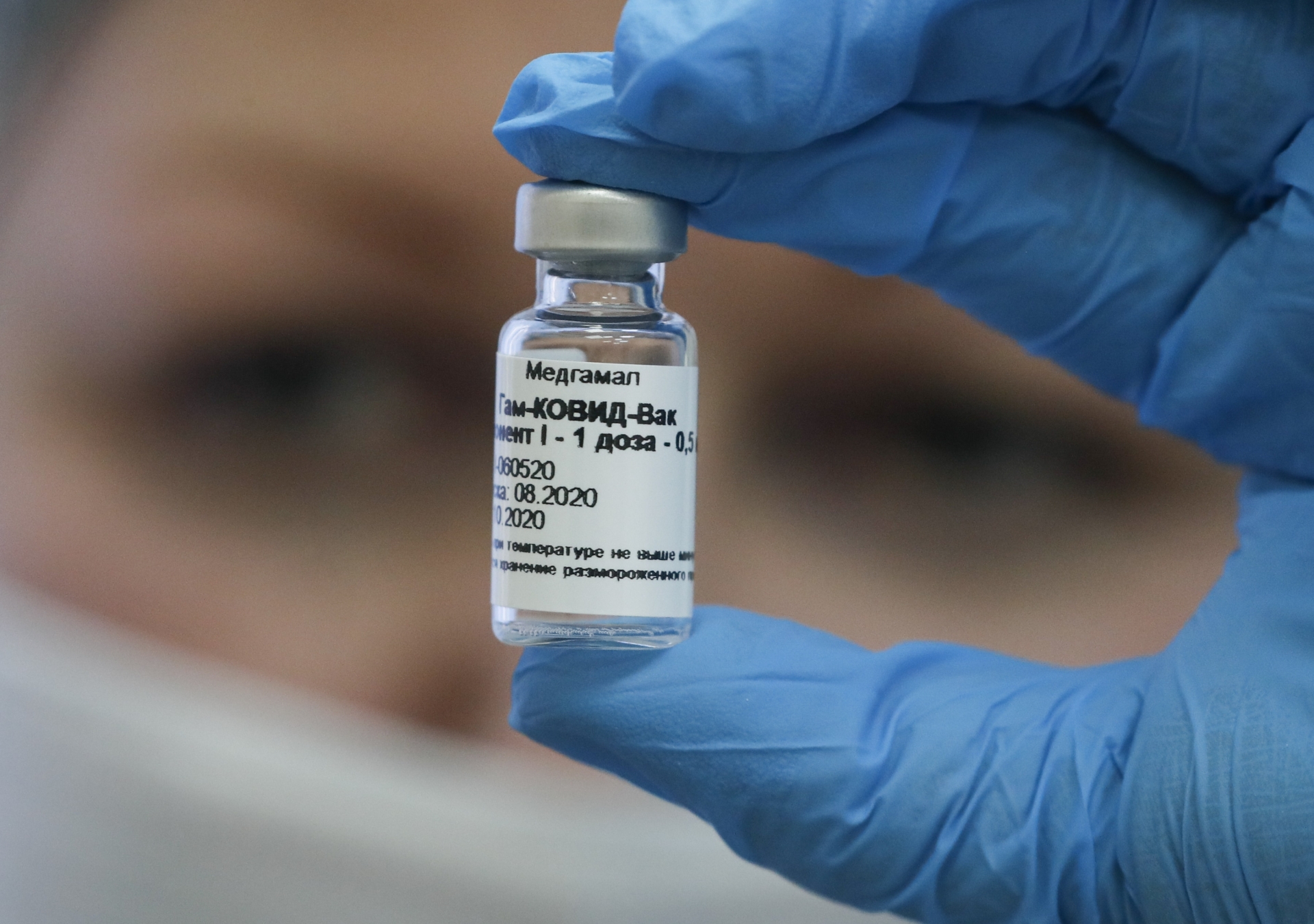 (Photo: New Europe)
"We can have Sputnik V on the market here in future when the appropriate data have been reviewed. The rolling review has begun now at EMA," she added after the agency said last week it had launched such a review.
"Data packages are coming from Russian manufacturers and of course they will be reviewed according to European standards for quality, safety and efficacy. When everything is proven then it will also be authorised in the European Union," she added.
Sputnik V has already been approved or is being assessed for approval in three EU member states - Hungary, Slovakia and the Czech Republic - and EU officials have said Brussels could start negotiations with a vaccine maker if at least four member countries request it.
Gold price prediction – prices rebound despite a strong dollar as yields ease
Gold prices rose on Friday as yields whipsawed and eventually fell. The dollar rose pushing through the February highs. The U.S. Treasury yields surged following a larger than expected employment report. February's surprisingly strong job growth signals that the economy could be at a pivot point and is about to enter a hiring boom.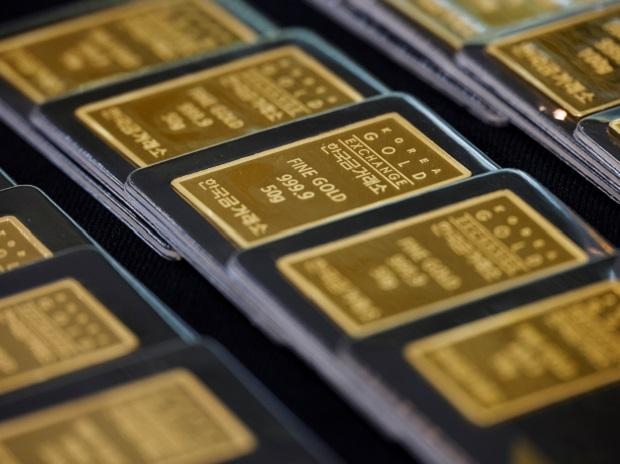 (Photo: Business Standard)
Gold prices edged higher as yields eventually fell. Resistance is seen near the 10-day moving average at 1,749. Target support is seen near the June lows at 1,670. Prices are oversold as the relative strength index (RSI) is printing a reading of 27, below the oversold trigger level of 30. The fast stochastic is printing a reading of 6, below the oversold trigger level of 20 which could foreshadow a correction. Medium-term momentum has negative as the MACD (moving average convergence divergence) index generated a crossover sell signal. The MACD histogram is printing in negative territory with a downward sloping trajectory which points to lower prices, according to FX Empire.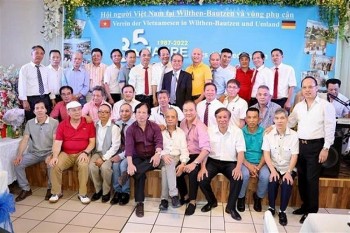 Economy
The Overseas Vietnamese Association in Wilthen - Bautzen and surrounding areas in Germany held a get-together on the occasion of the 35th anniversary of Vietnam - Germany labour cooperation.