World breaking news today (March 3): U.S. slaps sanctions on 7 Russians for poisoning of Alexey Navalny
World breaking news today (March 3): U.S. slaps sanctions on 7 Russians for poisoning of Alexey Navalny. Meanwhile, Myanmar security forces fire on protesters, Pentagon concerned over possible North Korea nuclear reprocessing, and gold price also make headlines today.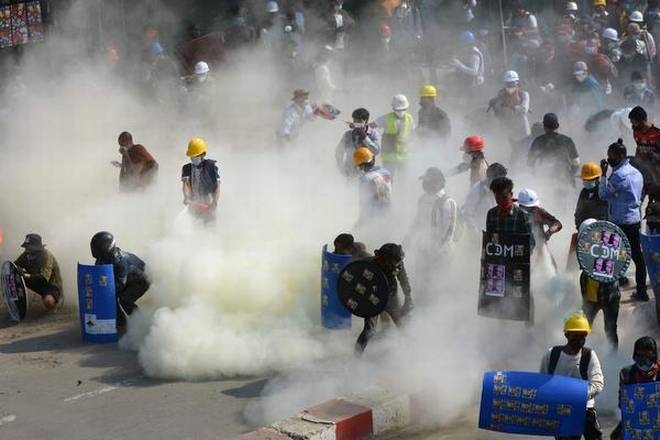 Protesters face tear gas fired by police during a demonstration against the military coup in Kale. Photo Credit: STR
Myanmar security forces fire on protesters
Myanmar security forces fired live rounds and tear gas at protesters again on Tuesday, leaving at least three people critically injured as regional powers rebuked the junta over its deadly crackdown, as reported by The Hindu.
The country has seen weeks of mass protests demanding the military release civilian leader Aung San Suu Kyi, who has been in detention since the February 1 coup.
Soldiers and police have steadily stepped up their use of force, deploying tear gas, water cannon, rubber bullets and, increasingly, live rounds.
Sunday was the bloodiest day since the military takeover, with the United Nations saying at least 18 protesters were killed across the country. AFP independently confirmed 11 deaths.
Another rally turned violent on Tuesday, in the northwestern town of Kale where security forces opened fire on protesters, according to medics who witnessed events and treated those wounded.
"About 20 people were injured in a crackdown by police and soldiers in Kale," said a rescue worker.
Pentagon concerned by U.N. report indicating possible North Korea nuclear reprocessing
The Pentagon expressed concern on Tuesday about a U.N. report indicating possible reprocessing of nuclear fuel for bombs by North Korea, and said such activity could raise tensions with Pyongyang.
According to Reuters, Rear Admiral Michael Studeman, head of intelligence for the U.S. Indo-Pacific command, said North Korean activity highlighted this week by the International Atomic Energy Agency (IAEA) could be intended to get the attention of the Biden administration and as a bargaining chip to press for sanctions relief. The administration is currently reviewing U.S.-North Korea policy.
In a statement to the IAEA Board of Governors on Monday, the United Nations body's director general, Rafael Mariano Grossi, made reference to activity at North Korea's Yongbyong and Kangson nuclear facilities.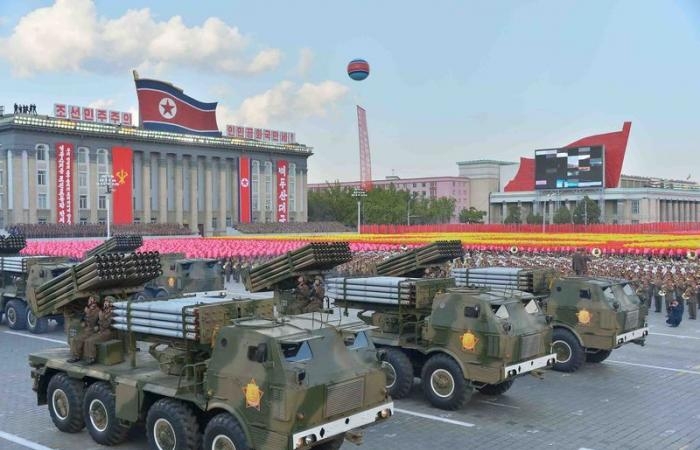 (Photo: NTelegram)
He said there had been recent indications of operation of a steam plant that serves a radiochemical laboratory. North Korea has used its radiochemical lab at Yongbyon to reprocess plutonium from a reactor there for nuclear bombs.
Grossi called North Korea's continued nuclear activity a clear violation of U.N. sanctions and "deeply regrettable."
The administration of President Joe Biden, which took office in January, is conducting a full review of North Korea policy following former President Donald Trump's unprecedented engagement with North Korean leader Kim Jong Un, which failed to persuade Pyongyang to give up its nuclear weapons.
Biden's Secretary of State Antony Blinken has said the approach to North Korea could involve more sanctions or unspecified diplomatic incentives.
U.S. slaps sanctions on 7 Russians for poisoning of Alexey Navalny
The Biden administration announced Tuesday it is imposing sanctions on seven senior Russian government officials in response to the poisoning and detention of Russian opposition leader Alexey Navalny.
Senior administration officials told reporters the U.S. is "sending a clear signal to Russia" with the sanctions on the Russian officials, who were not identified. The sanctions are the first targeting Russia from the Biden administration, which has in recent weeks indicated there would be sweeping punishments imposed on Moscow for a range of activity.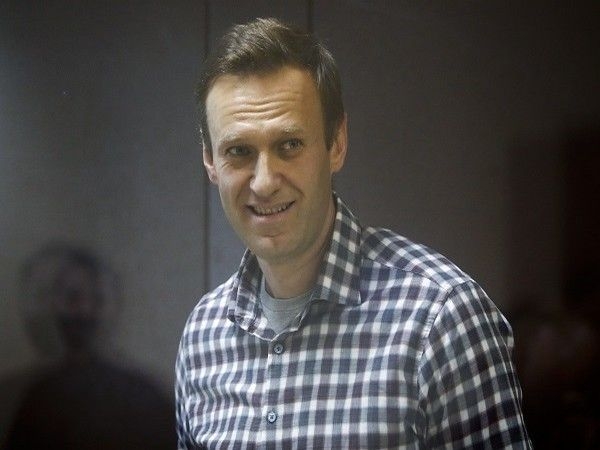 The penalties from the U.S. were imposed in coordination with the European Union, which announced it is sanctioning four Russians "for serious human rights violations, including arbitrary arrests and detentions, as well as widespread and systematic repression of freedom of peaceful assembly and of association, and freedom of opinion and expression in Russia."
Senior administration officials told reporters there will be "upcoming" actions in other areas, including in response to the massive Solar Winds cyber beach, which impacted roughly 100 private-sector companies and nine federal agencies, CBS New reported.
Biden: U.S. to have enough COVID-19 vaccines for all adults by May
President Joe Biden announced Tuesday the U.S. will have enough vaccine supply for every American adult by the end of May, two months sooner than expected, and said he is directing states to prioritize schools workers to receive their first vaccine dose by the end of March.
The president's expedited timeline came as he announced a new partnership between pharmaceutical companies Merck and Johnson & Johnson, which received emergency use authorization for its single-dose vaccine over the weekend. Merck will help Johnson & Johnson make its newly approved vaccine to meet the goal of delivering 100 million doses by the end of June.
(Photo: Sky News)
"We're now on track to have enough vaccine supply for every adult in America by the end of May," Biden said during remarks at the White House.
While Biden hailed the announcement as "important progress," he warned that the fight against the COVID-19 pandemic was far from over and that his updated timeline did not mean every American adult would be vaccinated by May, USA Today reported.
Gold price forecast – gold market show a neutral candlestick
Gold markets have gone back and forth during the trading session on Tuesday as all important $1700 level has shown itself to be supportive.
Gold markets have gone back and forth during the course of the trading session on Tuesday to show signs of support at the important $1700 level. At this point, the market is trying to decide whether or not we are going to turn around and break down significantly, or are we going to turn around and recover completely? If we were to break down below the $1700 level, it is likely that we could then go down towards the $1500 level, which is even more important.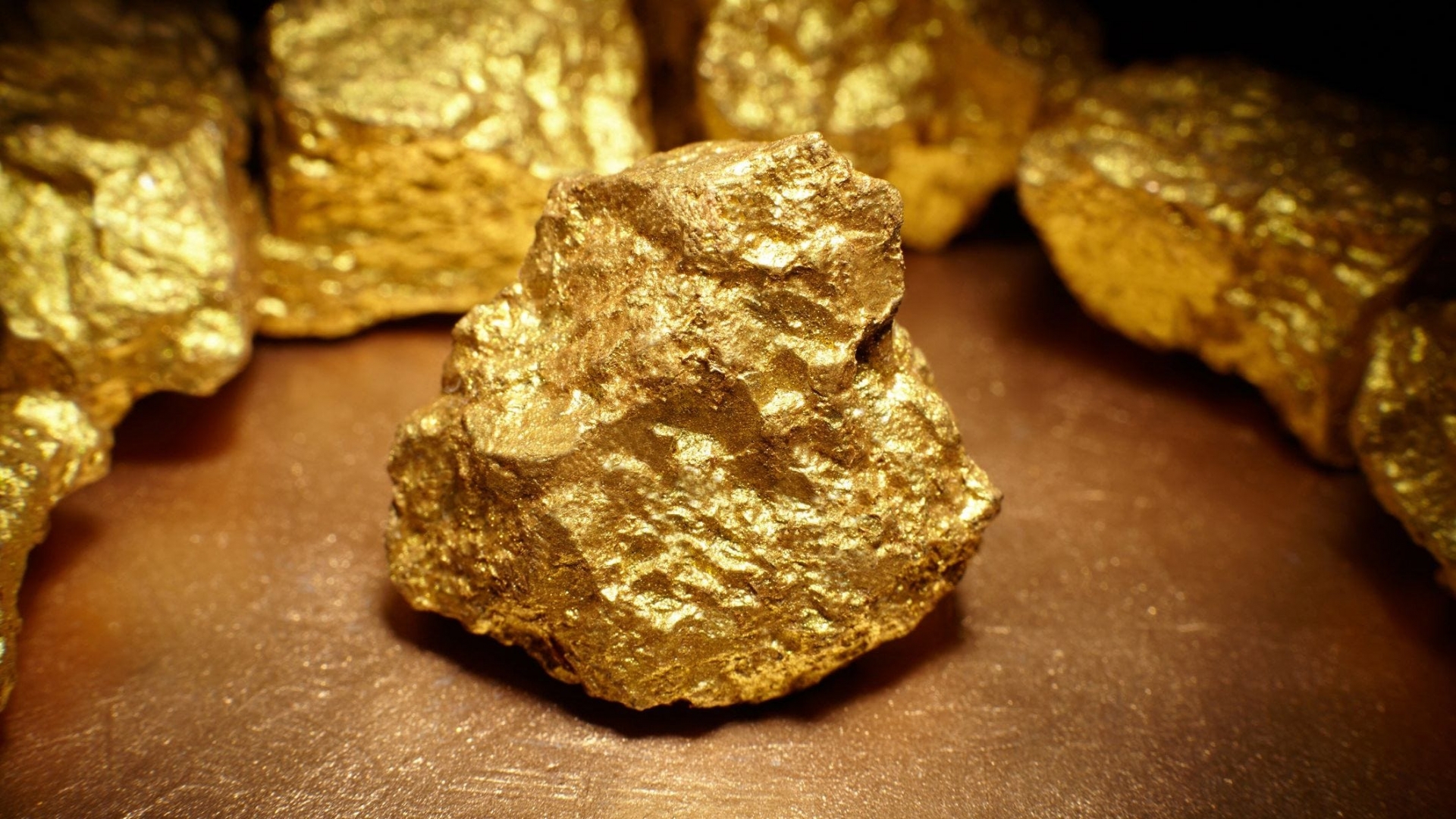 (Photo: USA Today)
That being said, it is very important to pay attention to the fact that the neutral candlestick suggests that we are seeing buyers come in and try to support the longer-term uptrend, but you should also pay attention to the 50 day EMA getting ready to break down below the 200 day EMA. In other words, we are going to have a major decision made soon, FX Empire reported.