World breaking news today (March 6): Former impeachment manager sues Trump for Capitol attack
World breaking news today (March 6): Former impeachment manager sues Trump for Capitol attack. Meanwhile, U.S. condemns China's Hong Kong moves, American Air 737 MAX declared emergency after engine shutdown and gold price also make headlines today.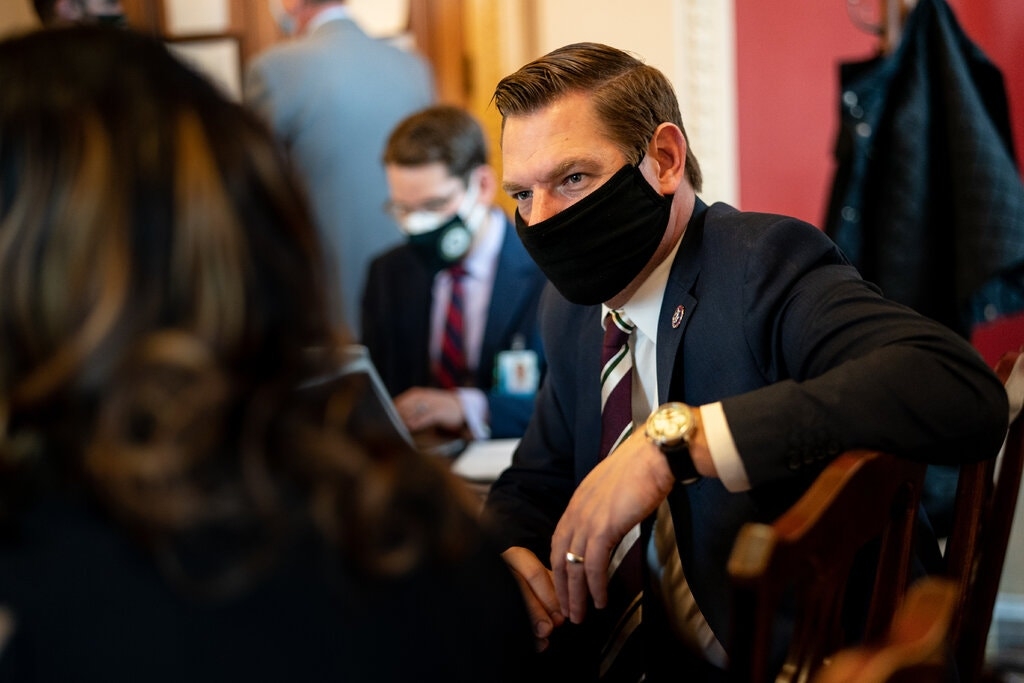 Representative Eric Swalwell, Democrat of California, during a meeting of the House impeachment managers last month. (Photo: NYT)
Former impeachment manager sues Trump for Capitol attack
A House Democrat who unsuccessfully prosecuted Donald J. Trump at his impeachment trial last month sued him in federal court on Friday for acts of terrorism and incitement to riot, attempting to use the justice system to punish the former president for his role in the Jan. 6 assault on the Capitol.
The suit brought by Representative Eric Swalwell, Democrat of California, accuses Mr. Trump and key allies of inciting the deadly attack and conspiring with rioters to try to prevent Congress from formalizing President Biden's election victory. And like the case laid out in the Senate, which acquitted him, it meticulously traces a monthslong campaign by Mr. Trump to undermine confidence in the 2020 election and then overturn its results.
"The horrific events of January 6 were a direct and foreseeable consequence of the defendants' unlawful actions," asserts the civil suit, filed for Mr. Swalwell in Federal District Court in Washington. "As such, the defendants are responsible for the injury and destruction that followed."
Though not a criminal case, the suit charges Mr. Trump and his allies with several counts including conspiracy to violate civil rights, negligence, incitement to riot, disorderly conduct, terrorism and inflicting serious emotional distress — findings that could severely tarnish his legacy and political standing.
If found liable, Mr. Trump could be subject to compensatory and punitive damages; if the case proceeds, it might also lead to an open-ended discovery process that could turn up information about his conduct and communications that eluded impeachment prosecutors.
In addition to the former president, the suit also names as defendants his eldest son, Donald Trump Jr., his lawyer Rudolph W. Giuliani and Representative Mo Brooks, Republican of Alabama, who led the effort to overturn Mr. Trump's election defeat when Congress met on Jan. 6 to formalize the results. All three men joined Mr. Trump in promoting and speaking at a rally in Washington that day, which Mr. Swalwell says lit the match for the violence that followed, according to NY Times.
U.S. condemns China's Hong Kong moves, working to 'galvanize' action against abuses
The United States on Friday called China's moves to change the Hong Kong electoral system a direct attack on its autonomy and democratic processes and said Washington was working at "galvanizing collective action" against Chinese rights abuses.
Earlier on Friday, Beijing proposed legislation that would tighten its increasingly authoritarian grip on Hong Kong by making changes to the electoral committee that chooses the city's leader, giving it new power to nominate legislative candidates.
The measure, set to be approved during a week-long session of China's rubber-stamp parliament, would further marginalize a democratic opposition decimated after Beijing imposed national security legislation following anti-government protests that rocked Hong Kong in 2019.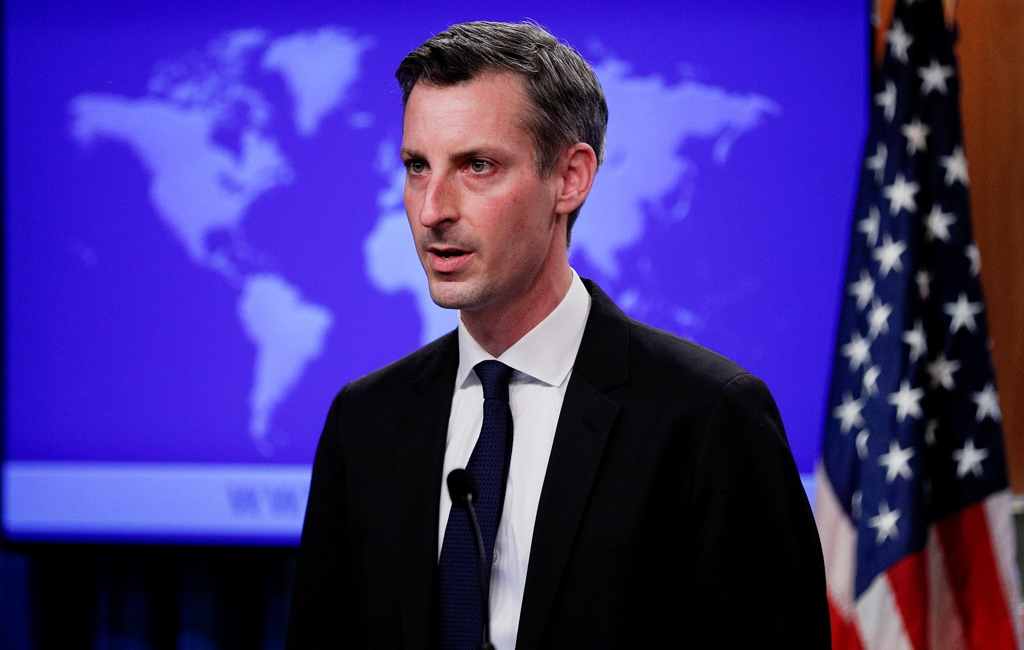 US State Department spokesman Ned Price (Photo: DhakaTribune)
The United States condemns China's "continuing assault on democratic institutions in Hong Kong," State Department spokesman Ned Price told a regular news briefing.
Price called Beijing's moves "a direct attack on Hong Kong's autonomy ... freedoms and the democratic processes."
"If implemented these measures would drastically undermine Hong Kong democratic institutions," he said.
The Biden administration, which took office in January, has endorsed a determination by the former Trump administration that China is committing genocide in Xinjiang and said that the United States must be prepared to impose costs on Beijing for its actions there, its crackdown in Hong Kong and threats towards Taiwan, Reuters said.
Beijing zeroes in on eight core areas for country to become manufacturing superpower
China unveiled on Friday a comprehensive plan to upgrade its manufacturing capabilities by 2025 via eight priority areas, sharpening its global competitiveness amid a broad trade and tech dispute with the US.
The plan, which was introduced at the annual meeting of top legislative body the
National People's Congress(NPC), is focused on rare earth and special materials, robotics, aircraft engines,
new energy vehicles and smart cars, high-end medical equipment and innovative medicine such as vaccines, agricultural machinery, major equipment used in shipbuilding, aviation and high-speed rail, and industrial applications of China's Beidou global navigation satellite system.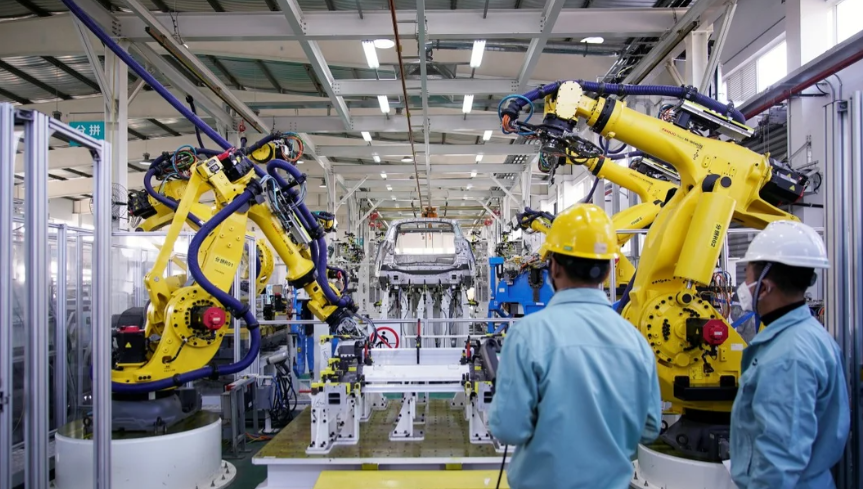 Robotics and new energy vehicles are among eight priority areas identified by Beijing to help advance the country's manufacturing capabilities. Photo: Reuters
"We must keep the share of manufacturing stable in the overall economy and enhance China's competitive advantages in this sector," the government said in the 142-page 14th five-year plan, which is set to be endorsed by the NPC's nearly 3,000 delegates.
The renewed focus on advanced manufacturing, years after Beijing played down its
"Made in China 2025"strategy amid complaints from Washington and Brussels, reflects the Chinese government's determination to pursue a hi-tech transformation of this sector. That would help offset rising production costs, strengthen the country's position in global supply chains, reduce reliance on foreign technologies and enhance its competitiveness against the US, according to SCMP.
American Air 737 MAX declared emergency after engine shutdown, lands safely
American Airlines Co said on Friday that a Boeing 737 MAX bound for New Jersey's Newark Liberty International Airport declared an emergency after the captain shut down one engine over a possible mechanical issue, as reported by Reuters.
American's Flight 2555 from Miami with 95 passengers and six crew landed safely at Newark without incident, the airline said.
The possible issue was related to an engine oil pressure or volume indicator and not the result of anything related to the MCAS system linked to two fatal 737 MAX crashes in 2018 and 2019 that prompted the plane's 20-month grounding, it said.
Boeing Co said it was aware of the American flight and the Federal Aviation Administration (FAA) said it will investigate.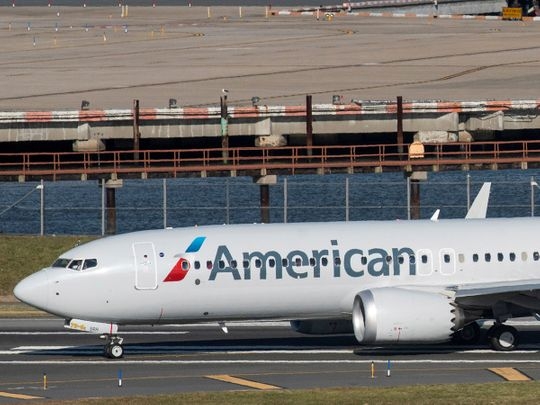 (Photo: Gulf News)
American was the first U.S. carrier to resume 737 MAX flights late last year following the FAA's approval of safety updates by Boeing.
When it cleared the plane to fly again, FAA Administrator Steve Dickson said he was confident that the jet was safe but warned that in-flight mechanical problems occasionally occur with all commercial aircraft.
The FAA evaluates all events involving a U.S. airline, he said at the time, adding: "It's very important to differentiate between these routine events that happen with any aircraft and the acute safety issues that led to the loss of lives and grounding of the MAX."
American took delivery from Boeing of the jet involved in Friday's incident on Dec. 30, according to information on FlightAware.
Gold price forecast – gold markets hanging on by fingernails
The gold markets have gone back and forth on Friday, hanging around the last vestiges of support in a market that has seen massive selling.
Gold markets have gone back and forth during the course of the trading session on Friday to show signs of interest in the $1700 level but at this point in time the market is likely to see a lot of noise in this general vicinity, so we can turn around in recapture the $1750 level, I think that the gold markets will turn completely back around. I recognize that the "death cross" has happened, but quite frankly the death cross tends to be a little late most of the time, so at this point in time it would not surprise me completely to see this market turn around. After all, gold has been sold off quite drastically due to rising interest rates in America, FX Empire said.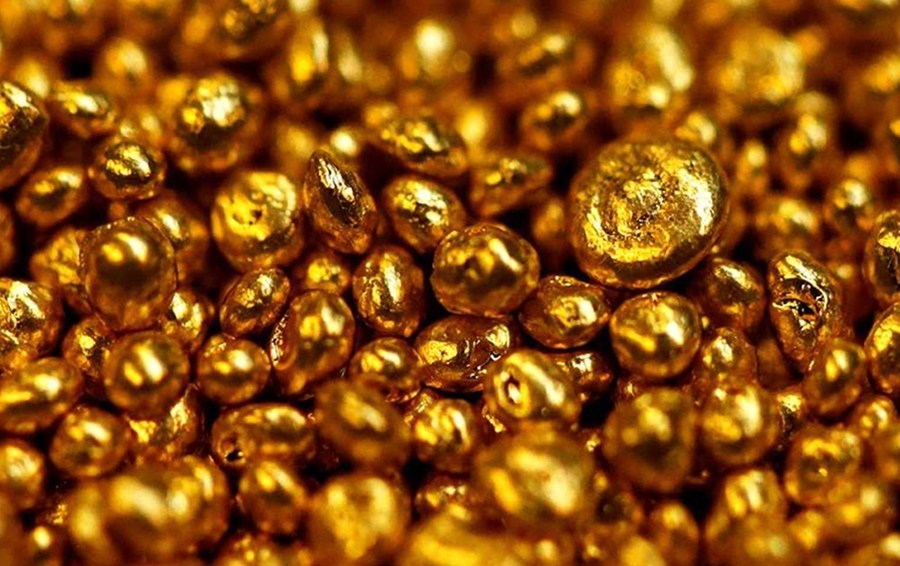 (Photo: Nairametrics)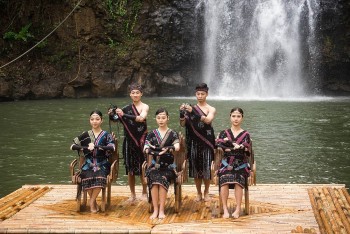 Travel
Many passengers applaud the creativity of the flight instruction video that Vietnam Airlines has recently introduced on their flights. This video not only creatively conveys the message of flight safety but also helps to spread globally the unique, indigenous cultural values ​​of the country and people of Vietnam.