World breaking news today (March 26): Lara Trump 'absolutely' considering Senate run
World breaking news today (March 26): Lara Trump 'absolutely' considering Senate run. Meanwhile, Manila sends more ships to South China sea, U.S. and Britain blacklist Myanmar military-controlled companies and gold price also make headlines today.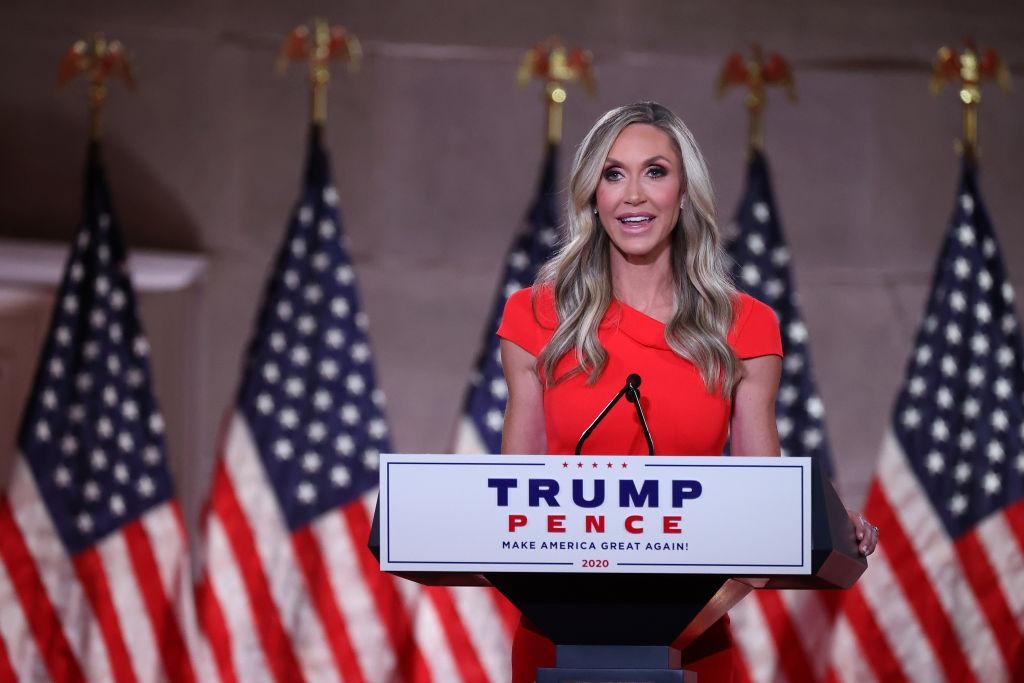 Lara Trump confirmed late Tuesday that she is "absolutely" still considering a U.S. Senate run in North Carolina. (Photo: International Business Times)
Lara Trump 'absolutely' considering Senate run
Lara Trump confirmed late Tuesday that she is "absolutely" still considering a U.S. Senate run in North Carolina.
Host Sean Hannity asked Trump about her plans toward the end of her appearance on his Fox News show after the two exchanged critiques of President Biden and his administration.
A number of candidates are considering entering the race for the North Carolina seat currently held by Sen. Richard Burr (R-N.C.), who in 2016 said he would retire rather than run for reelection.
Lara Trump would face Rep. Mark Walker for the Republican nomination. On the Democratic side, possible candidates include North Carolina Supreme Court Chief Justice Cheri Beasley, former state Sen. Erica Smith, state Sen. Jeff Jackson and virologist Richard Watkins.
In mid-February, Burr was censured in a unanimous vote by the North Carolina Republican Party's central committee for his vote to convict former President Trump in his Senate impeachment trial over Trump's role in the January insurrection at the Capitol, as reported by The Hill.
Manila sends more ships to South China sea
The Philippine military ordered the deployment of more navy ships to the South China Sea on Thursday amid a growing diplomatic row over a fleet of Chinese boats parked near a disputed reef.
China claims almost the entirety of the resource-rich sea, and was accused by the United States this week of efforts to "intimidate and provoke others" by parking its vessels near the Whitsun Reef.
Manila has ordered Beijing to recall 183 boats at the reef around 320 km west of Palawan Island, describing their presence as an incursion of its sovereign territory.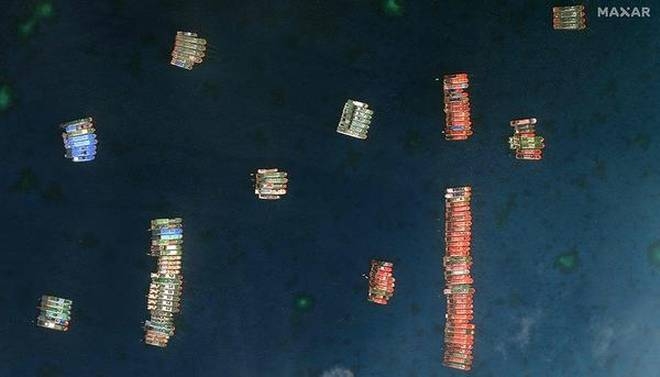 (Photo: AFP)
Around 220 boats were detected by the Philippine coast guard on March 7, but this was made public last weekend.
A military aerial patrol over the reef on Monday found 183 of them were still there.
China says the fishing boats are sheltering from poor weather near the reef, which it claims is part of the contested Spratly Islands. A spokesman for the Armed Forces of the Philippines said the additional navy ships would carry out "sovereignty patrols" in the waterway. He did not say if the ships would go near the reef or what type of vessels would be used, according to The Hindu.
U.S. and Britain blacklist Myanmar military-controlled companies
The United States and Britain imposed sanctions on conglomerates controlled by Myanmar's military on Thursday, following the generals' Feb. 1 coup and deadly crackdown, with Washington calling it a response to "abhorrent violence and abuses."
The U.S. Treasury department said its sanctions targeted Myanma Economic Holdings Public Company Ltd (MEHL) and Myanmar Economic Corporation Ltd (MEC).
Britain imposed similar sanctions on MEHL, citing the Myanmar military's serious human rights violations against Rohingya Muslims.
Representatives for the two entities, which control big sections of the Myanmar economy, had no immediate comment on when Reuters reported on Wednesday the sanctions were expected.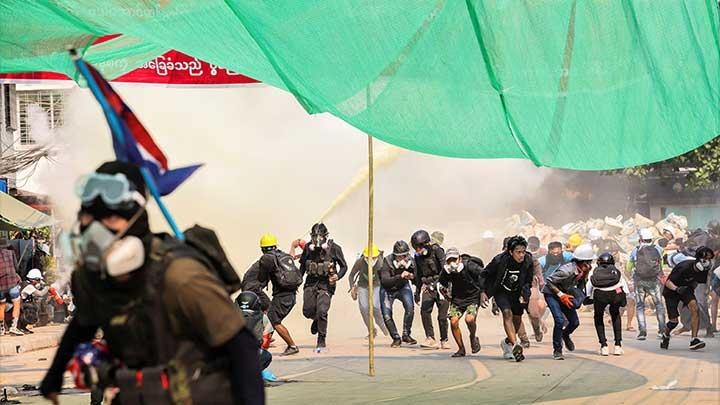 (Photo: Tempo)
Thursday's actions were the most significant by far against the business interests of Myanmar's military, which range from beer and cigarettes to telecommunications, tires, mining and real estate.
Shortly after the announcement, the State Department condemned the continued use of lethal force by authorities in Myanmar over the weekend that resulted in the deaths of at least 27 people, including several children.
Washington's move freezes any assets held by the entities in the United States and is the latest in a series of sanctions following the military takeover that have targeted Myanmar's central bank as well as top generals.
The designation prohibits American companies or citizens from trading or conducting financial transactions with those listed, as reported by Reuters.
Myanmar military releases 600 coup protesters as 'silence strike' begins
Hundreds of people imprisoned for protesting last month's coup have been released in the first apparent gesture by the military to try to placate the protest movement.
Witnesses outside Insein Prison in Yangon saw busloads of mostly young people, looking happy with some flashing the three-finger gesture of defiance adopted by the protest movement. State-run TV said a total of 628 were freed.
The prisoners appear to be the hundreds of students detained in early March while demonstrating against the 1 February coup that ousted the elected government of Aung San Suu Kyi.
Myanmar's Assistance Association for Political Prisoners says it has confirmed the killings of 275 people in connection with the post-coup crackdown, with additional deaths still unverified. It also says that as of Tuesday, it had verified arrest or charges against 2,812 people, of whom 2,418 remain in custody or with outstanding charges.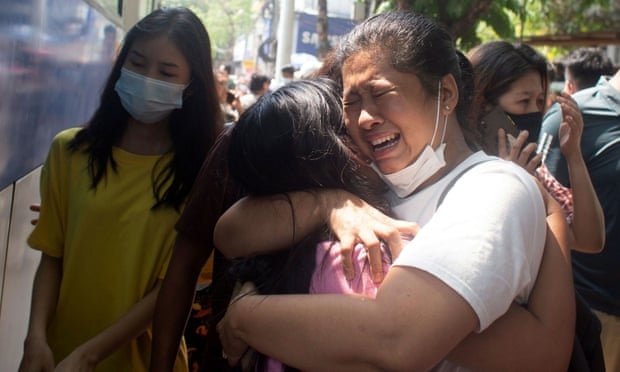 Myanmar protesters detained during the anti-coup demonstrations are released at Tamwe township police station in Yangon. (Photo: Reuters)
Demonstrators on Wednesday tried a new tactic that they dubbed a silence strike, calling on people to stay home and businesses to close for the day.
The extent of the strike was difficult to gauge, but social media users posted photos from cities and towns showing streets empty of activity save for the occasional stray dog, The Guardian reported.
The new tactic was employed after an extended onslaught of violence from security forces.
Local media reported that a seven-year-old girl in Mandalay, the country's second-biggest city, was among the latest victims on Tuesday. The Assistance Association for Political Prisoners included her in its list of fatalities.
Gold price forecast – continue to be choppy
Gold has gone back and forth during the trading session on Thursday as the market simply continue to go back and forth based upon the greenback.
Gold markets have gone back and forth during the course of the trading session on Thursday as we continue to chop back and forth based upon the recent US dollar moves, and as a result it makes sense that we are a little bit confused as to where we go next. The market has been rather negative overall, as the gold markets have lost roughly 17% over the last several months but has stabilized just a bit of the last week or so. All things being equal, this is a market that I think is probably going to test the lows again, especially if we continue to see interest rates in America rise, FX Empire reported.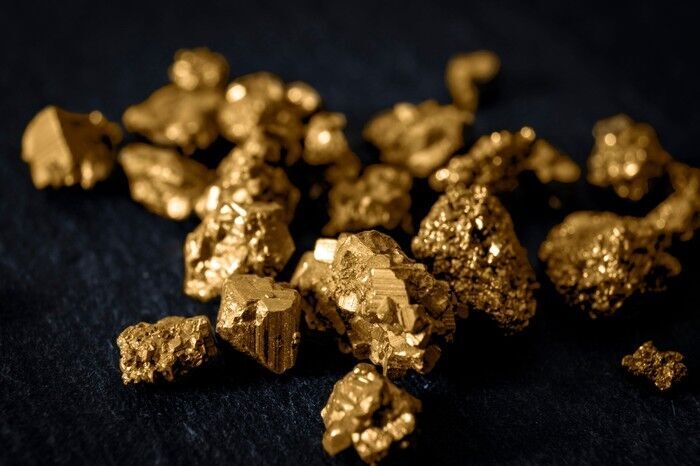 (Photo: Mooresville Tribune)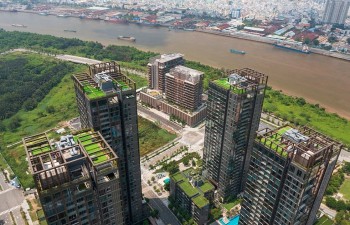 Economy
Vietnam Business & Weather Briefing (August 11): Vietnam to increase coal imports in 2025-2035 period, ten tonnes of Vietnamese longan exported to Australia.