World breaking news today (March 21): Pakistan's PM tests positive for COVID-19 two days after being vaccinated
World breaking news today (March 21): Pakistan's PM tests positive for COVID-19 two days after being vaccinated. Meanwhile, earthquake in Japan, Germany police clash with protesters, and gold price also make headlines today.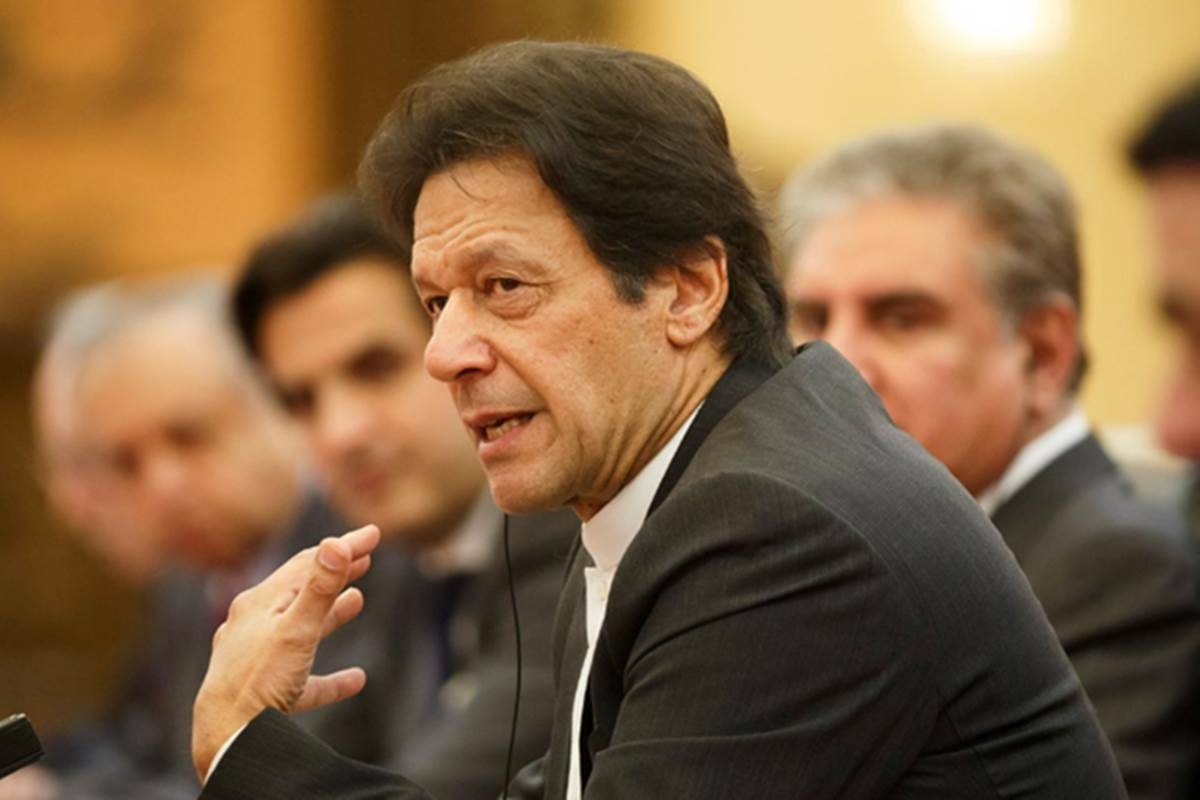 Pakistan's Prime Minister Imran Khan (Photo: Financial Express)
Pakistan's PM tests positive for COVID-19 two days after being vaccinated
Pakistan's Prime Minister Imran Khan has tested positive for COVID-19 two days after receiving his first vaccine dose, the country's health minister has said.
Mr Khan is "self-isolating at home," tweeted Faisal Sultan, without giving further details as to whether other people who have been in contact with the Prime Minister would also be isolating.
The 68-year-old cricket great-turned-leader has been holding regular and frequent meetings lately, including attending a security conference held in the capital Islamabad that was attended by a large number of people.
He addressed the conference without wearing a mask and attended another gathering to inaugurate a housing project for poor people in a similar fashion on Friday.
Mr Sultan said Mr Khan was "in good health" with a mild cough and fever, adding that the 68-year-old had likely been infected before he got his first vaccine shot on Thursday.
He said people should not link the Prime Minister's coronavirus infection with the vaccine, which takes times to build antibodies, abc Net reported.
Japan hit by minor tsunami waves after magnitude 7.2 earthquake
Waves of up to 1 meter have hit parts of Japan's coast following a 7.2 magnitude earthquake near Miyagi prefecture.
Authorities issued a tsunami warning for Japan on Saturday after a magnitude 7.2 earthquake struck off the coast of Miyagi prefecture.
Tsunami waves of up to 1 meter (3.2 feet) hit land shortly after the earthquake, local television channel NHK reported.
As a precaution, nearly 7,000 residents of the town of Watari were evacuated.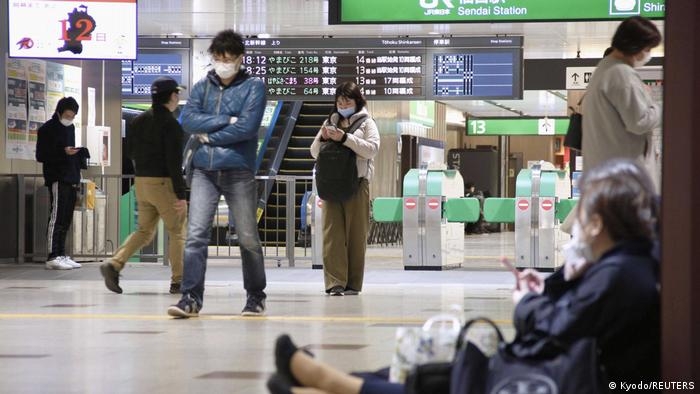 Not long ago, Japan marked 10 years since the deadly 2011 earthquake and subsequent tsunami (Photo: Reuters)
Officials said that there were no immediate reports of major damage. However, two elderly women were injured.
At least 200 households were left without electricity and local rail services were suspended.
About an hour after the quake, the tsunami alerts were lifted, broadcaster NHK said.
However, the public was warned not to go near the shore, as reported by DW.
Germany: police clash with protesters against virus measures
Protesters in Germany clashed with police Saturday over coronavirus measures, with officers using water cannons, pepper spray and batons against people trying to break through police barriers, German news agency dpa reported.
Protests against government measures to rein in the pandemic also were reported in several other countries across Europe, including Austria, Britain, Finland, Romania and Switzerland.
More than 20,000 people participated in the protest in the central German city of Kassel, where there also were confrontations between the demonstrators and counter-protesters.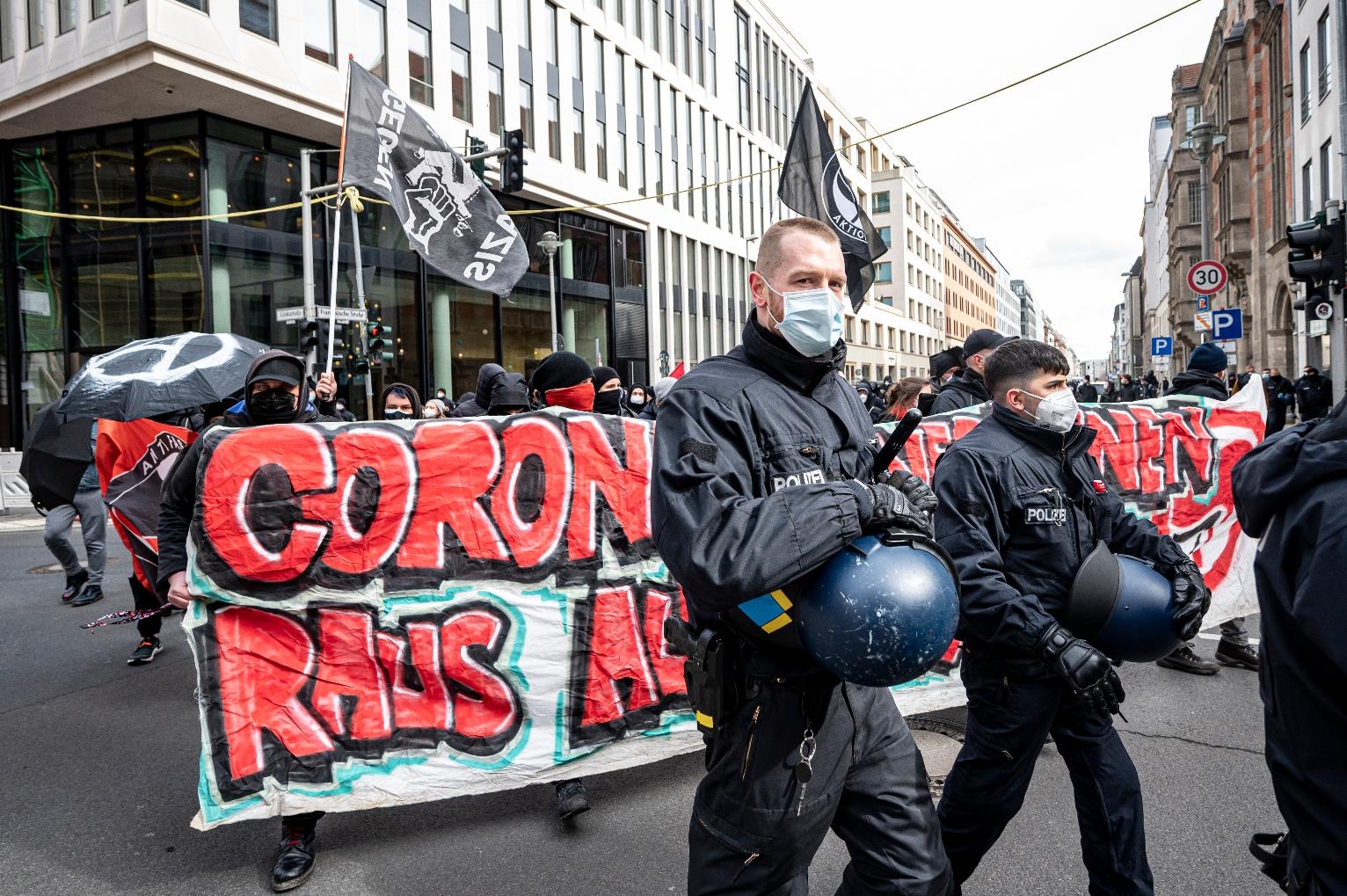 (Photo: US News and World Reports)
Thousands of people marched through downtown Kassel despite a court ban, and most didn't comply with infection-control protocols such as wearing face masks. Some protesters attacked officers and several journalists, dpa said.
Federal police, who were brought in beforehand from other parts of Germany, used water cannons and helicopters to control the crowds, the news agency reported.
As reported by Click on, police said several people were detained, but didn't give any numbers.
Thousands of Israelis protest against Netanyahu ahead of election
Thousands of Israelis demonstrated outside the residence of Prime Minister Benjamin Netanyahu in Jerusalem on Saturday, calling for an end to his leadership just three days before the country's fourth election in two years.
Protesters filed through streets closed to traffic by police, waving flags, banging drums, blowing horns and shouting chants to replace the 71-year-old conservative.
The crowd was larger than many previous anti-Netanyahu protests over the past year, with Israeli media reporting it numbered about 20,000.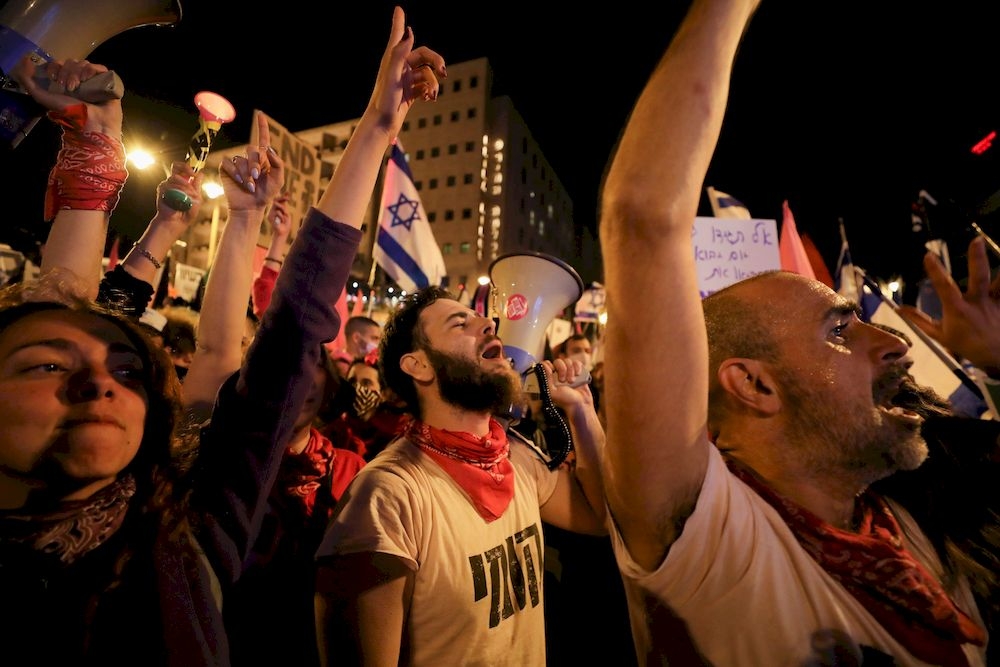 (Photo: Malay Mail)
Though his right-wing Likud is expected to emerge as the biggest party in the March 23 ballot, opinion polls predict no clear winner with a majority in parliament or able to form a government - similar to the three previous elections.
Pressure has mounted in the election run-up on Netanyahu, who is on trial for corruption and accused by critics of mismanaging the coronavirus pandemic.
Netanyahu is hoping the success of his government's rapid COVID-19 vaccination programme, which has allowed much of the economy to open fter three lockdowns, along with a series of normalization agreements with Arab countries, will give him the boost needed to secure a majority in parliament, according to Reuters.
Gold price forecast – gold markets continue to struggle
Gold markets have gone back and forth doing almost nothing during the trading session on Friday as the 10 year yields in America continue to be a major focus.
Gold markets have been struggling a bit during the trading session on Friday again, as we have no real directionality at the moment. I do think that eventually we will probably see some type of bigger move but right now it is obvious that we just do not have anywhere to be. Most of this is because the market is being held hostage by the 10 year note again, which has been selling off, producing higher yields. Higher yields in the bond market is an ugly thing for gold, simply because it is easier to clip coupons in the bond market than it is to pay for storage for gold. The higher yields go, the less attractive gold becomes, FX Empire said.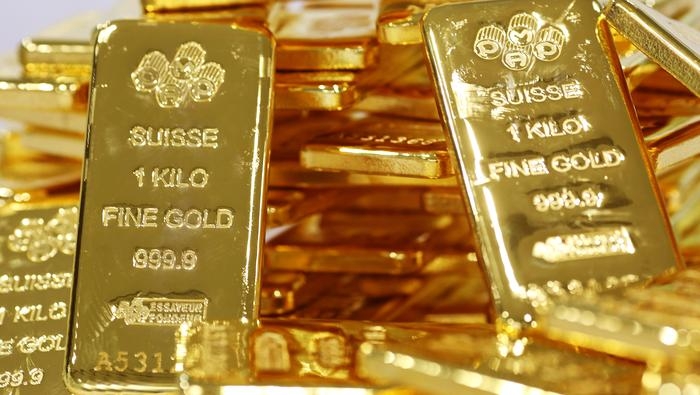 (Photo: Daily FX)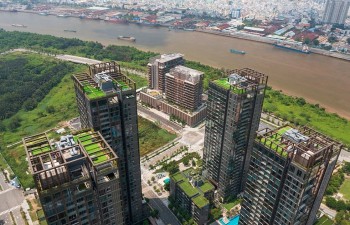 Economy
Vietnam Business & Weather Briefing (August 11): Vietnam to increase coal imports in 2025-2035 period, ten tonnes of Vietnamese longan exported to Australia.