World breaking news today (March 23): Philippines demands Chinese fishing flotilla leave disputed South China Sea reef
World breaking news today (March 23): Philippines demands Chinese fishing flotilla leave disputed South China Sea reef. Meanwhile, EU imposes sanctions in response to Myanmar coup, Germany calls for 'peaceful solution' and gold price also make headlines today.
(Photo: CNN)
The Philippines demands Chinese fishing flotilla leave disputed South China Sea reef
The Philippines has demanded that China recall more than 200 Chinese boats it said had been spotted at a disputed reef claimed by both Manila and Beijing, describing their presence as a "clear provocative action."
Philippine government officials on Saturday released pictures of what they said were 220 Chinese vessels moored at the boomerang-shaped Whitsun Reef, which Manila calls the Julian Felipe Reef, close to the western Philippine province of Palawan in the South China Sea on March 7.
"We call on the Chinese to stop this incursion and immediately recall these boats violating our maritime rights and encroaching into our sovereign territory," Defense Secretary Delfin Lorenzana said Sunday, according to state-run Philippine News Agency (PNA).
The reef, which is part of the Spratly Islands archipelago, is claimed by both governments. The Philippines maintains that it falls inside the country's exclusive economic zone. A 2016 ruling by a United Nations tribunal dismissed China's claim to virtually all of the South China Sea, though Beijing has refused to recognize the decision.
Philippine Secretary of Foreign Affairs Teodoro Locsin Jr. said he had lodged a protest with the Chinese government over the presence of the Chinese vessels, tweeting late Sunday, "Diplomatic protest fired off tonight; can't wait for first light."
A Chinese Foreign Ministry spokesperson said Monday the fishing boats were engaged in routine operations in what China calls the Nansha Islands, CNN reported.
EU imposes sanctions in response to Myanmar coup
German Foreign Minister Heiko Maas said the EU could not avoid imposing sanctions on individuals responsible for violence in Myanmar. He said the number of "murders" in the country has "reached an unbearable extent."
The European Union approved sanctions against individuals tied to the Myanmar coup on Monday, at a meeting of EU foreign ministers in Brussels.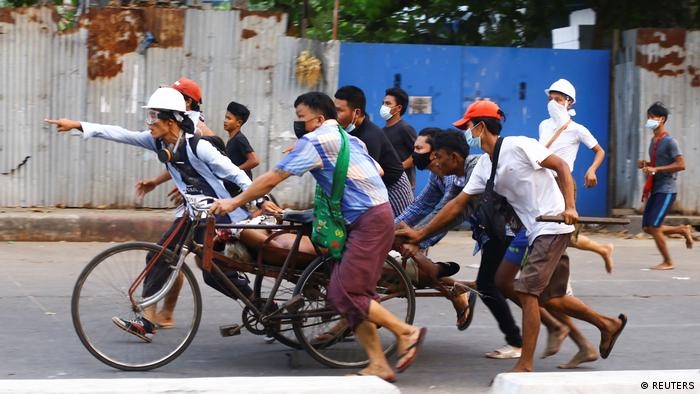 An estimated 250 anti-coup protesters have been killed so far in Myanmar (Photo: Reuters)
The sanctions mark the most significant EU response so far to the coup. At least 250 people have been killed so far in violent crackdowns on the ongoing anti-junta protests.
Among those sanctioned was junta chief Min Aung Hlaing, who has been slapped with an assets freeze and visa ban blacklist.
"Commander-in-Chief Min Aung Hlaing has been directly involved in and responsible for decision making concerning state functions and is therefore responsible for undermining democracy and the rule of law," the bloc's official journal said. A total of 11 individuals involved in Myanmar's military coup and the repression of demonstrators were targeted.
Germany calls for 'peaceful solution'
German Foreign Minister Heiko Maas said Monday that the EU intended to only target individuals who were responsible for violence in Myanmar, DW reported.
U.S. sanctions two more Chinese officials over alleged Xinjiang abuses
The United States on Monday announced sanctions on two more Chinese officials in connection with serious human rights abuses in China's Xinjiang region, where Washington says ethnic Muslims are the victims of genocide, as reported by Reuters.
The U.S. Treasury Department named the officials as Wang Junzheng, secretary of the Party Committee of the Xinjiang Production and Construction Corps (XPCC), and Chen Mingguo, director of the Xinjiang Public Security Bureau (XPSB).
The two were targeted under the U.S. Global Magnitsky Human Rights Accountability Act, it said, adding that the move complemented actions taken by the European Union, Britain and Canada.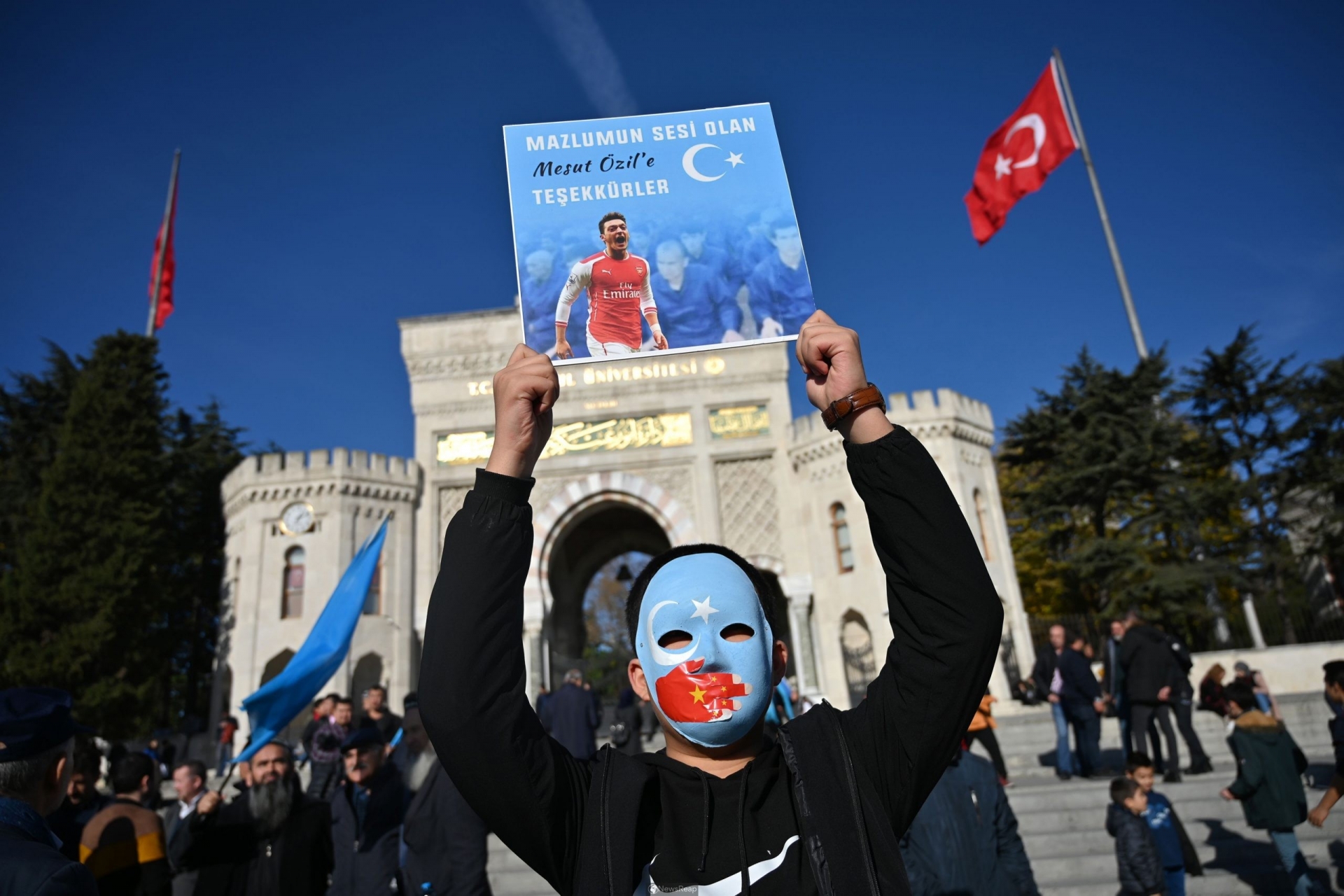 (Photo: NewsReap)
While the actions by the United States and others avoided targeting China's top leadership, it was the first coordinated move under the Biden administration, which took office in January and has vowed to work closely with allies in pushing back against China.
The move follows two days of "tough and direct" talks between U.S. and Chinese officials last week in Alaska, which laid bare the depth of tensions between the world's two largest economies at the outset of the Biden administration.
Monday's moves block U.S.-linked assets of the individuals.
Washington imposed sanctions on Xinjiang's Communist Party Secretary Chen Quanguo, a member of China's powerful Politburo, and five other officials in July, when it also targeted the XPSB and the XPCC.
"Chinese authorities will continue to face consequences as long as atrocities occur in Xinjiang," Andrea Gacki, director of the Treasury Department's Office of Foreign Assets Control, said in a statement.
Thousands evacuated in Australia's worst floods in decades
Torrential rain lashed Australia's south east again Monday, worsening once-in-a-century flooding that has forced thousands of people to evacuate their homes and shuttered hundreds of schools.
The days-long deluge has inundated coastal areas of New South Wales, the country's most populous state, with parts of Sydney experiencing what officials predicted would be the biggest flood in decades.
On Monday, eight million residents were told to avoid unnecessary travel and work from home if possible, as some hard-hit areas received 25 centimetres (10 inches) of rain in 24 hours.
New South Wales Premier Gladys Berejiklian said about 18,000 people have been ordered to evacuate and 38 regions have been declared disaster zones.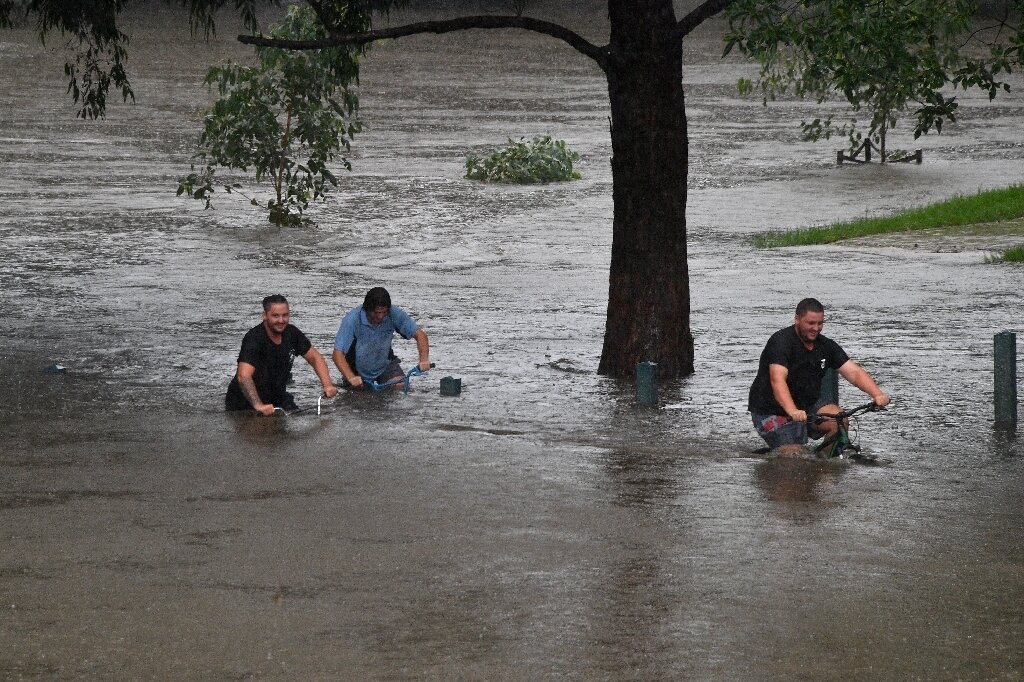 (Photo: Physis.org)
"I don't know any time in a state history where we have had these extreme weather conditions in such quick succession in the middle of a pandemic," she said.
Emergency services have received at least 8,800 calls for help and rescued hundreds of people from floodwaters since the crisis began.
The state's Mid North Coast has been particularly badly affected, with Berejiklian declaring the region had been struck by a "one in 100 year" disaster, AFP reported.
Gold price forecast – gold markets trying to find footing
Gold markets have initially fallen on Monday to show signs of weakness again, but we also have bounced as the Americans came on board.
Gold markets have fallen again during the trading session on Monday as we continue to see a lot of lackluster performance in the marketplace. That being said, I think that the market will also pay close attention to the US dollar, as the strength of the US dollar would work against gold in general. Part of that is going to be the interest rate situation in America as well, as rates have been climbing on the 10 year note and multiple other markets. As long as that is going to be the case, then it is likely that we will see gold be very soft to say the least, according to FX Empire.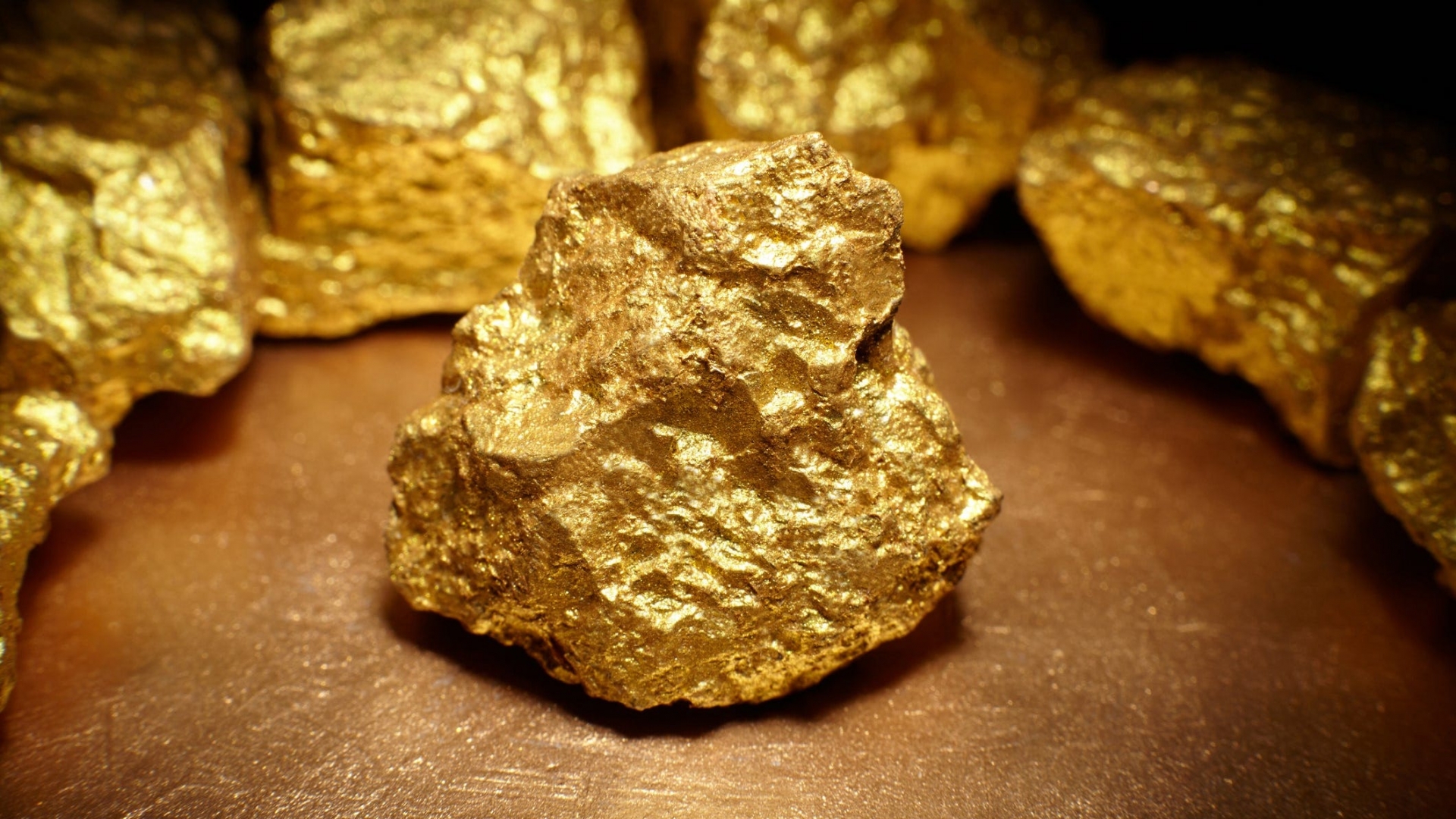 (Photo: USA Today)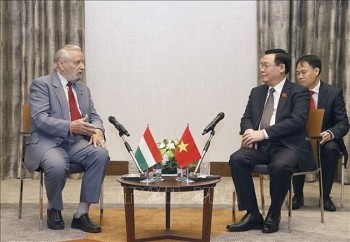 Overseas Vietnamese
National Assembly (NA) Chairman Vuong Dinh Hue received a delegation of the Hungary-Vietnam Friendship Association led by its President Botz László in Budapest on June 27.