World breaking news today (March 25): Man arrested after 'suspicious item' found at Queen's Scotland residence
World breaking news today (March 25): Man arrested after 'suspicious item' found at Queen's Scotland residence. Meanwhile, Trudeau says Putin behind 'terrible things,' UN resolution ups pressure on military and business partners and gold price also make headlines today.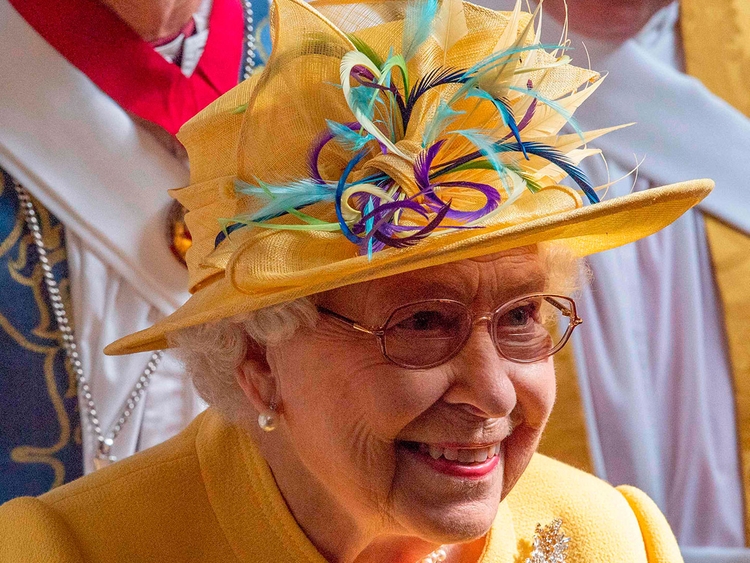 Britain's Queen Elizabeth II takes part in the Royal Maundy Service at St George's Chapel in Windsor, west of London on April 18, 2019. (Photo: AFP)
Man arrested after 'suspicious item' found at Queen's Scotland residence
Police have arrested a man in Scotland after finding a suspicious package at Queen Elizabeth II's official residence in the Scottish capital, Edinburgh, authorities said Wednesday.
The bomb squad was called to the Palace of Holyroodhouse on Tuesday evening following "a report of a suspicious item," a police spokesman said.
"Following examination by Explosive Ordnance Disposal, it was made safe," he added.
He said police arrested a 39-year-old man but gave few other details except to say there was no threat to the public at the palace, which is temporarily closed due to coronavirus curbs. Inquiries are ongoing.
Holyroodhouse, at the end of the Royal Mile next to the Scottish parliament, can trace its origins back to 1128 and is one of the Scottish capital's principal tourist attractions.
The Queen, 94, has been shielding in Windsor castle west of London because of the pandemic, and was not in the Edinburgh palace at the time.
Typically, she only spends a limited amount of time each year in the residence in the Scottish capital for official engagements.
Trudeau says Putin behind 'terrible things,' skirts killer label
Canadian Prime Minister Justin Trudeau said Wednesday Vladimir Putin is responsible for "terrible things," but wouldn't go so far as US President Joe Biden in calling the Russian leader a "killer."
Trudeau, unaccustomed to criticizing other world leaders in public, was questioned during an interview on SiriusXM radio's The Bridge with Peter Mansbridge about Biden's remarks.
"I'm sure (Putin) is responsible for all sorts of terrible things because his behavior continues to demonstrate that," he said.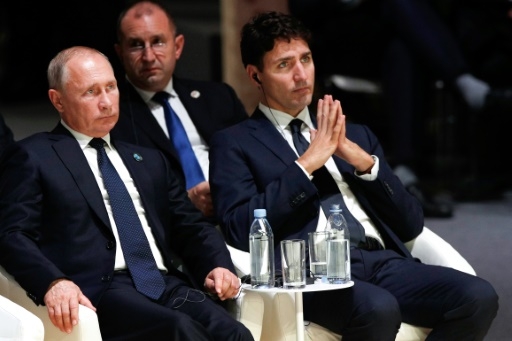 According to AFP, he cited as examples Russia's annexation of Crimea, "significant cyber attacks he's responsible for and the attempts to destabilize our democracies."
Trudeau said his impression of Putin in their rare meetings at international forums over the past five years was that "he will look at you and say whatever is convenient to him at any given moment.
But when asked if he shared Biden's view of Putin as a killer, expressed last week in an ABC News interview, Trudeau responded: "I don't have the information to make that assertion."
UN resolution ups pressure on military and business partners
Responding to the adoption of a resolution on Myanmar by consensus at the UN Human Rights Council, Amnesty International's Representative to the UN in Geneva, Hilary Power, said:
"Speaking with one voice today, the UN Human Rights Council has sent a clear and unequivocal message to the Myanmar military that they must halt their violations, and to businesses with ties to military-owned companies in Myanmar that they must end those partnerships immediately.
UN member states have tasked the UN human rights office to investigate the economic interests and business ties of the Myanmar military, and report back to the Human Rights Council with a comprehensive report and recommendations.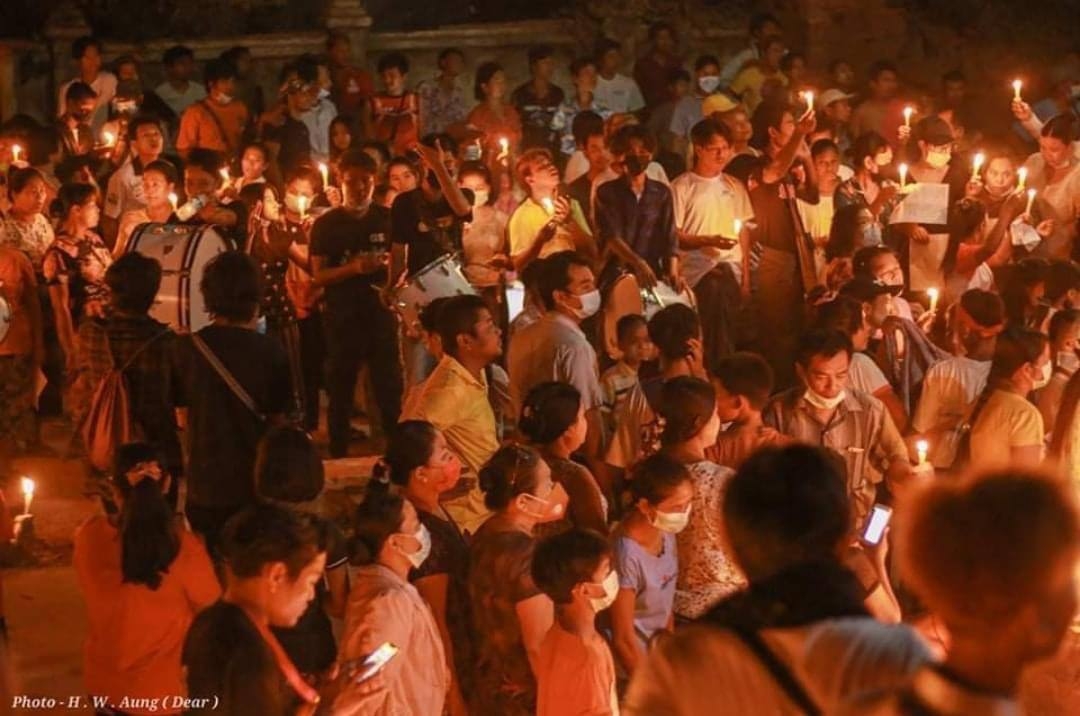 (Photo: NewsAdobe)
"Now it remains for the UN Security Council to move beyond statements of concern, and take the long-overdue action needed to halt violations and hold perpetrators to account.
"We urge all members of the Security Council to set aside politics and stand with the people of Myanmar – and not the generals ordering daily killing sprees against peaceful protesters, bystanders and political opponents.
"The Security Council must urgently refer the situation to the International Criminal Court and impose, without further delay, a comprehensive global arms embargo and targeted financial sanctions on senior military officials responsible for atrocity crimes, as reported by Amnesty International.
North Korea fires at least two suspected missiles into the Sea of Japan
North Korea launched at least two projectiles suspected to be ballistic missiles on Thursday, officials in South Korea, Japan, and the United States said, the first such test reported since U.S. President Joe Biden took office in January.
In Tokyo, Prime Minister Yoshihide Suga on Thursday condemned what he referred to as the launch of two ballistic missiles.
The launch "threatens the peace and security of our nation and the region and violates U.N. resolutions. We strongly protest and condemn the action," Suga said. "We are determined to protect our citizens' lives and peaceful livelihoods at all cost, and will work closely with other countries including the U.S. and South Korea."
Suga said the government has confirmed that the missiles fell outside of the country's exclusive economic zone in the Sea of Japan but called for a higher state of alert. He said an emergency meeting of the National Security Council was held to discuss Japan's response and gather information.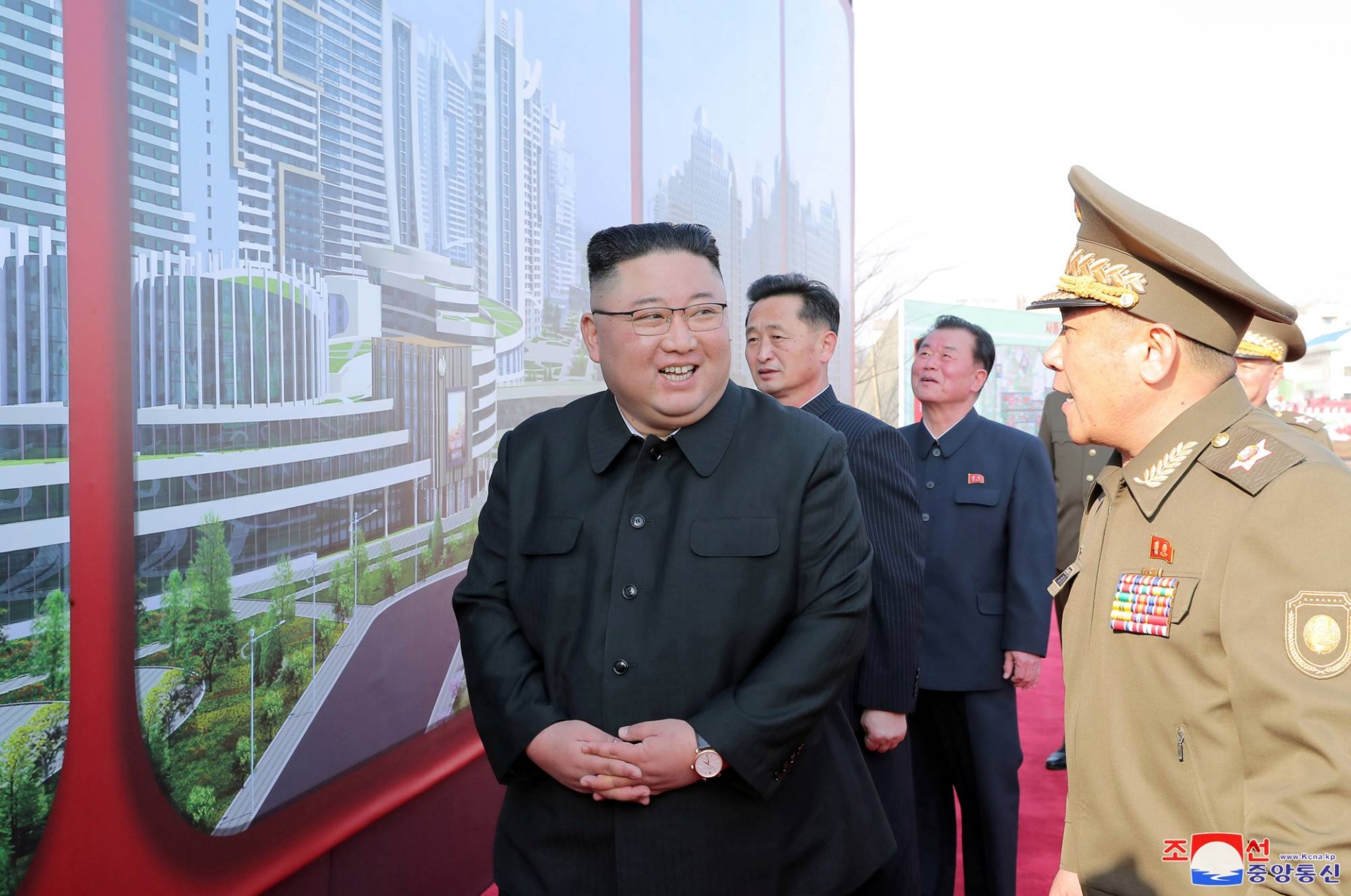 North Korean leader Kim Jong Un attends a ceremony in Pyongyang in this photo released on Wednesday. (Photo: Reuters)
U.S. officials confirmed that North Korea carried out a new projectile launch, without offering details on the number or kind of projectile detected.
Over the weekend North Korea fired two short-range cruise missiles, U.S. and South Korean officials said, but Biden played down the those tests as "business as usual" and officials in Washington said they were still open to dialogue with Pyongyang.
Biden's diplomatic overtures to North Korea have gone unanswered, and Pyongyang said it would not engage until Washington drops hostile policies, including carrying out military drills with South Korea, according to Japan Times.
Gold price forecast – gold markets drifting lower
Gold initially tried to rally on Wednesday but gave up the gains again as it looks like we are more than likely going to continue to reach towards $1700.
Gold markets initially tried to rally during the trading session on Wednesday but gave back the gains as it looks likely that we will continue to pull back a bit. All things being equal, the market is likely to see the $1700 level underneath to be somewhat supportive, based upon the fact that it is not only a large, round, psychologically significant figure but it was also previous resistance that a lot of "market memory" will be attached to it. Looking at the most recent low, if we break down below it then I think that it will kick off a move much lower, according to FX Empire.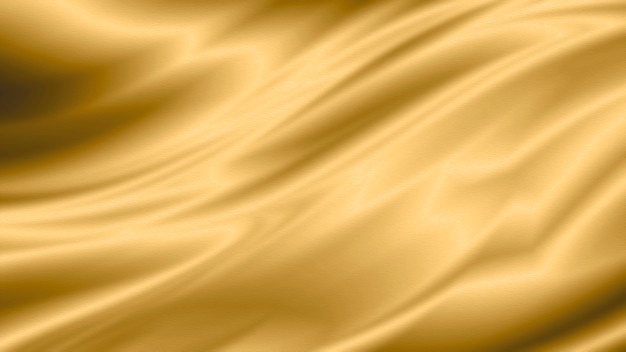 (Photo: Freepik)
Make in Vietnam
Vietnam introduced potential for trade and investment to Algeria's localities