World breaking news today (May 11): 'Black fungus' complication adds to India's COVID woes
World breaking news today (May 11): 'Black fungus' complication adds to India's COVID woes. Meanwhile, China foreign ministry says planned UN event on Xinjiang an insult, US ship fires 30 warning shots after Iranian vessels approach fleet and gold price also make headlines today.
'Black fungus' complication adds to India's COVID woes
The Indian government has told doctors to look out for signs of mucormycosis or "black fungus" in COVID-19 patients as hospitals report a rise in cases of the rare but potentially fatal infection.
The state-run Indian Council of Medical Research (ICMR) said at the weekend that doctors treating COVID-19 patients, diabetics and those with compromised immune systems should watch for early symptoms including sinus pain or nasal blockage on one side of the face, one-sided headache, swelling or numbness, toothache and loosening of teeth.
The disease, which can lead to blackening or discolouration over the nose, blurred or double vision, chest pain, breathing difficulties and coughing blood, is strongly linked to diabetes. And diabetes can in turn be exacerbated by steroids such as dexamethasone, used to treat severe COVID-19, according to Reuters.
"There have been cases reported in several other countries - including the UK, U.S., France, Austria, Brazil and Mexico, but the volume is much bigger in India," said David Denning, a professor at Britain's Manchester University and an expert at the Global Action Fund for Fungal Infections (GAFFI) charity.
"And one of the reasons is lots and lots of diabetes, and lots of poorly controlled diabetes."
China foreign ministry says planned UN event on Xinjiang an insult
China's foreign ministry spokeswoman Hua Chunying said on Monday (May 10) the use of the United Nations as a platform for a virtual event on the repression of Uighur Muslims and other minorities in Xinjiang was an insult to the institution.
China has urged UN member states not to attend the virtual event, planned by Germany, the United States and Britain.
China has said the organisers of the virtual event at the United Nations, which is due to be held on Wednesday, use human rights issues to interfere in China's internal affairs.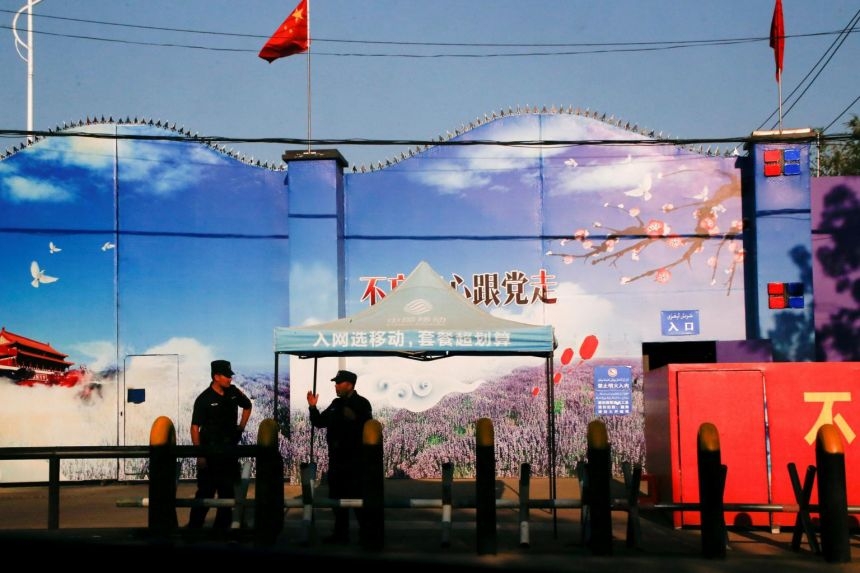 "We trust the member states will see through this political scheme ... and choose to reject it," China's UN mission said in a statement later on Monday.
"The US and other co-sponsors are obsessed with fabricating lies and plotting to use Xinjiang-related issues to contain China and create mess in China."
US Secretary of State Antony Blinken, ahead of a meeting of foreign ministers last week from the Group of Seven rich democracies, said that Washington was not trying "to contain China or to hold China down".
Some Western states and rights groups have accused authorities in Xinjiang of detaining and torturing Uighurs in camps, which the United States has described as genocide. In January, Washington banned the import of cotton and tomato products from Xinjiang over allegations of forced labour.
Beijing denies the accusations and describes the camps as vocational training centres to combat religious extremism, according to Straits Times.
US ship fires 30 warning shots after Iranian vessels approach fleet
A US coast guard ship fired about 30 warning shots as a group of 13 Iranian fast boats sped toward US navy vessels in the strait of Hormuz, in what the Pentagon called "unsafe and unprofessional" maneuvers by the naval arm of the Islamic Revolutionary Guard Corps (IRGCN).
The incident marked the second time within the last month that US military vessels have had to fire warning shots because of what they said was unsafe behavior by Iranian vessels in the region, after a relative lull in such interactions over the past year.
John Kirby, a Pentagon spokesperson, said the warning shots were fired after the Iranian fast boats came as close as 150 yards (137 meters) of six US military vessels, including the USS Monterey, that were escorting the guided-missile submarine Georgia.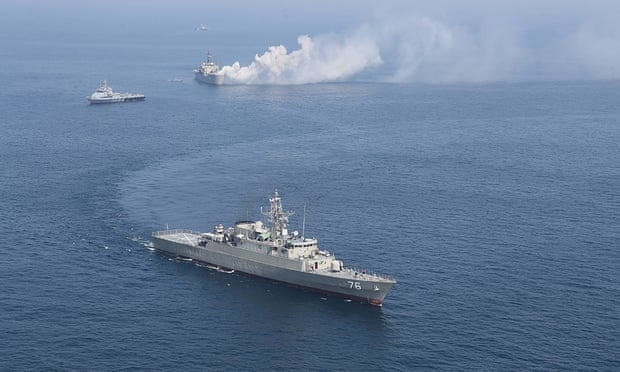 The US coast guard cutter Maui fired the warning shots from a .50-caliber machine gun before the Iranian vessels left, Kirby said.
A day earlier, the Monterey had intercepted an arms shipment aboard a dhow in the Arabian Sea apparently headed for Yemen, whose Houthi rebels are supported by Iran.
In April, a US military ship fired warning shots after three vessels from IRGCN came close to it and another American patrol boat in the Gulf, Guardian said.
Rep. Ilhan Omar accuses Israel of 'terrorism' amid clash with Hamas
Rep. Ilhan Omar, D-Minn., accused Israel of "terrorism" following deadly air strikes in the Gaza Strip after Hamas reportedly launched seven rockets at Jerusalem, as reported by Fox News.
"Israeli air strikes killing civilians in Gaza is an act of terrorism. Palestinians deserve protection. Unlike Israel, missile defense programs, such as Iron Dome, don't exist to protect Palestinian civilians. It's unconscionable to not condemn these attacks on the week of Eid," Omar wrote on Twitter on Monday.
Rep. Rashida Tlaib, D-Mich., and other members of the progressive so-called "Squad" advocated for Palestinians after Israeli police and Palestinians clashed Friday at the Al-Aqsa mosque compound, a major holy site sacred to Muslims and Jews in Jerusalem. Tlaib targeted some of her statements at President Biden and Secretary of State Antony Blinken, questioning the White House's reasoning for providing aid to Israel.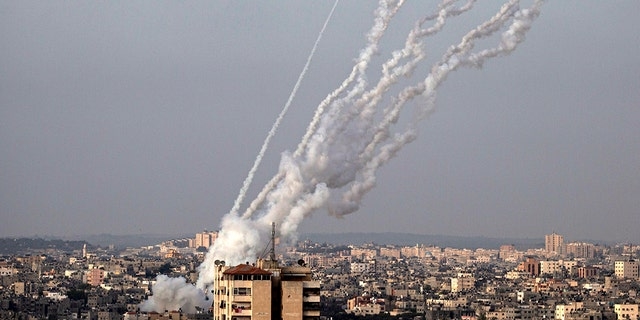 (Photo: Fox News)
"I was 7 years old when I first prayed at the Al Aqsa with my sity [sic]. It's a sacred site for Muslims. This is equivalent to attacking the Church of the Holy Sepulchre for Christians, or the Temple Mount for Jews. Israel attacks it during Ramadan. Where's the outrage @POTUS?" Tlaib wrote on Twitter.
Tlaib is the first Palestinian-American woman elected to Congress.
Omar took a similar stance.
"This is happening as Muslims pray tarawih [and] tahajud in Palestine. Families who pray all night during Ramadan, the mosque is like home. Palestinians deserve to find refuge in a mosque and peace in Ramadan. Where is the media coverage? [Speak] up against Israeli occupation terror," Omar wrote on Twitter on Saturday along with a video of the violence.
Gold price forecast – gold markets testing 1850
Gold markets rallied again during the trading session on Monday as the US dollar took a bit of a nosedive. We are testing the $1850 level, an area that I think could cause a bit of an issue, as reported by FX Empire.
Gold markets have rallied a bit during the trading session on Monday as it looks like the following US dollar should continue to prop up the market. That being said, there is a downtrend line that is coming into focus, and of course the $1850 level has offered a bit of resistance previously. All things been equal, if we can break above this area on a daily close then I think we have further to go. Until then I think it is likely that we will see a short-term pullback. All things been equal, this is a market that I think should continue to be noisy, but I think at this point we have to ask questions of the bond market and whether or not we are going to see rates rise or fall?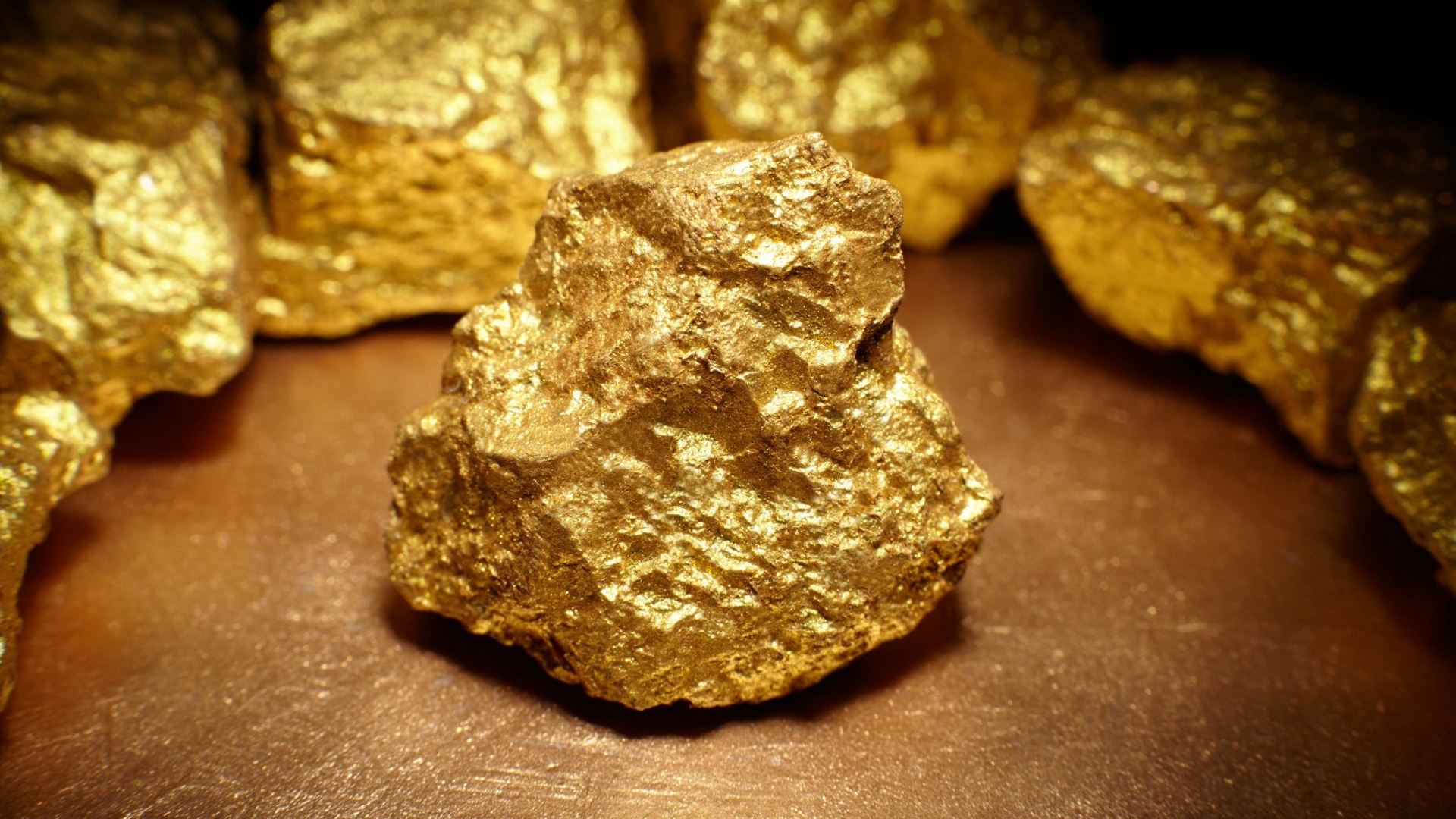 (Photo: Kolf Gold)