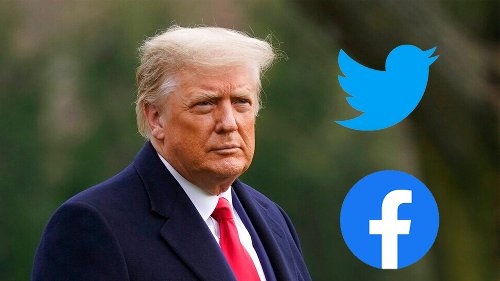 (Photo: Flipboard)
Trump launches new communications platform months after Twitter, Facebook ban
Former President Trump launched a communications platform on Tuesday, which will serve as "a place to speak freely and safely," and will eventually give him the ability to communicate directly with his followers, after months of being banned from sites like Twitter and Facebook.
The space allows Trump to post comments, images, and videos.
"In a time of silence and lies," a video Trump posted to the platform Tuesday night says. The video then plays news reports describing his suspension from Twitter.
"A beacon of freedom arises. A place to speak freely and safely," the video continues, showing the new platform. "Straight from the desk of Donald J. Trump."
The technology appears to be powered by Campaign Nucleus— the "digital ecosystem made for efficiently managing political campaigns and organizations," created by his former campaign manager, Brad Parscale.
The site has a sign-up list for people to enter their phone numbers and email addresses in order to receive alerts for when Trump posts a new message.
Trump's new platform surfaced Tuesday, after advisers had told Fox News that the former president planned to "move forward" to create a social media platform of his own after being banned from Facebook, Twitter, Instagram, YouTube, and Snapchat after the Capitol riot.
Singapore extends stay-home notice to 21 days for travellers from higher-risk places
The stay-home notice (SHN) period for travellers from higher-risk countries or regions will be lengthened to 21 days, up from 14 days, said Education Minister Lawrence Wong on Tuesday (May 4).
The extended SHN will apply to travellers arriving from all countries and regions, except Australia, Brunei, mainland China, New Zealand, Taiwan, Hong Kong and Macau, from Friday at 11.59pm. They will be required to serve their 21-day SHN at dedicated facilities.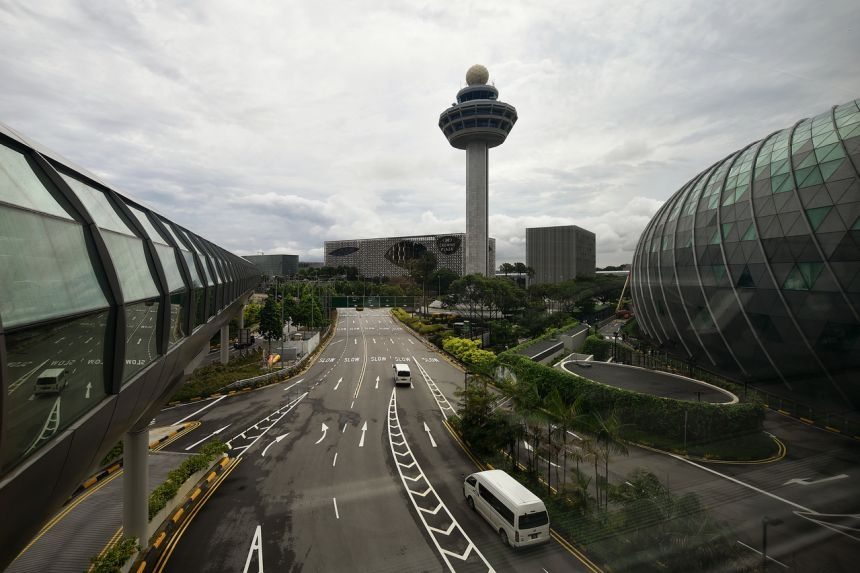 The period of recent travel history being assessed for border measures will also be increased to 21 days from 14. (Photo: Straits Times)
In addition, the period of recent travel history being assessed for border measures will also be increased to 21 days from 14. This excludes bilaterally negotiated travel lanes, such as the reciprocal green lane or air travel bubble arrangements.
On these measures, Mr Wong said: "We are adopting this more stringent border measure up till the end of May. At that time, we will do a further review, depending on the global and local situation, and we will continue to update and fine-tune our border measures."
Other border measures will also be tightened from Friday, 11.59pm.
Travellers from Fiji and Vietnam in the past 21 days before arrival in Singapore will be subjected to a 21-day SHN at dedicated facilities, with the option to serve the last seven days at their places of residence, said MOH.
They were previously allowed to opt out of serving the 14-day SHN at dedicated facilities and could serve it at their place of residence instead, subject to certain criteria, Straits Times reported.
Chinese navy to help Indonesia salvage sunken submarine
Chinese navy ships have arrived off Bali to help haul up a submarine that sank last month killing 53 crew, the Indonesian navy said on Tuesday (May 4) as it geared up for a deep-sea salvage operation.
The help arrived after other foreign ships from Australia, Singapore and Malaysia left the archipelago, having assisted Indonesian authorities in finding the stricken vessel.
The KRI Nanggala 402 - one of five submarines in Indonesia's fleet - disappeared last month while it was scheduled to take part in live torpedo training exercises.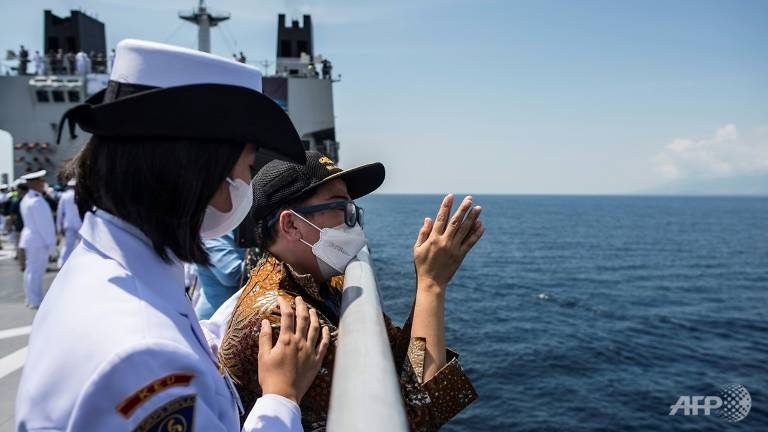 Naval officers pay their respects during a remembrance ceremony for the crew of the KRI (Photo: AFP)
An underwater rescue vehicle supplied by neighbouring Singapore gave visual confirmation that the German-built sub was lying on the sea floor more than 800m deep, broken in three parts, confirming there was no hope of finding survivors.
Two Chinese salvage ships were on standby in waters off Bali, while a third was expected to arrive later Tuesday, the Indonesian navy said, adding that Chinese navy officials in Bali were helping to examine data collected on the submarine.
Indonesia's navy said Beijing's ambassador to the country had offered the help to Defence Minister Prabowo Subianto.
"The offer was welcomed by the Indonesian government," it said in a statement Tuesday.
A vessel from Indonesia's upstream oil and gas regulator task force SKK Migas, used for drilling operations, will also join the salvage operations. It has a crane with a capacity of 1,200 metric tons, CNA reported.
Derek Chauvin files motion for new trial in George Floyd case, alleging jury misconduct
Former Minneapolis police Officer Derek Chauvin filed a motion for a new trial Tuesday after he was convicted last month of murdering George Floyd.
Chauvin's attorney, Eric Nelson, is alleging pretrial publicity affected Chauvin's right to a fair trial.
The motion alleges the court abused its discretion by denying the requests for a change in venue and a new trial.
Because the court failed to sequester the jurors or "admonish them to avoid all media," Nelson's filing said, they were subjected not only to prejudicial publicity but also to "jury intimidation or potential fear of retribution."
"The court has already rejected many of these arguments and the State will vigorously oppose them," John Stiles, deputy chief of staff for Minnesota Attorney General Keith Ellison, said in a statement Tuesday evening.
In total, the motion alleges eight abuses of discretion by the court.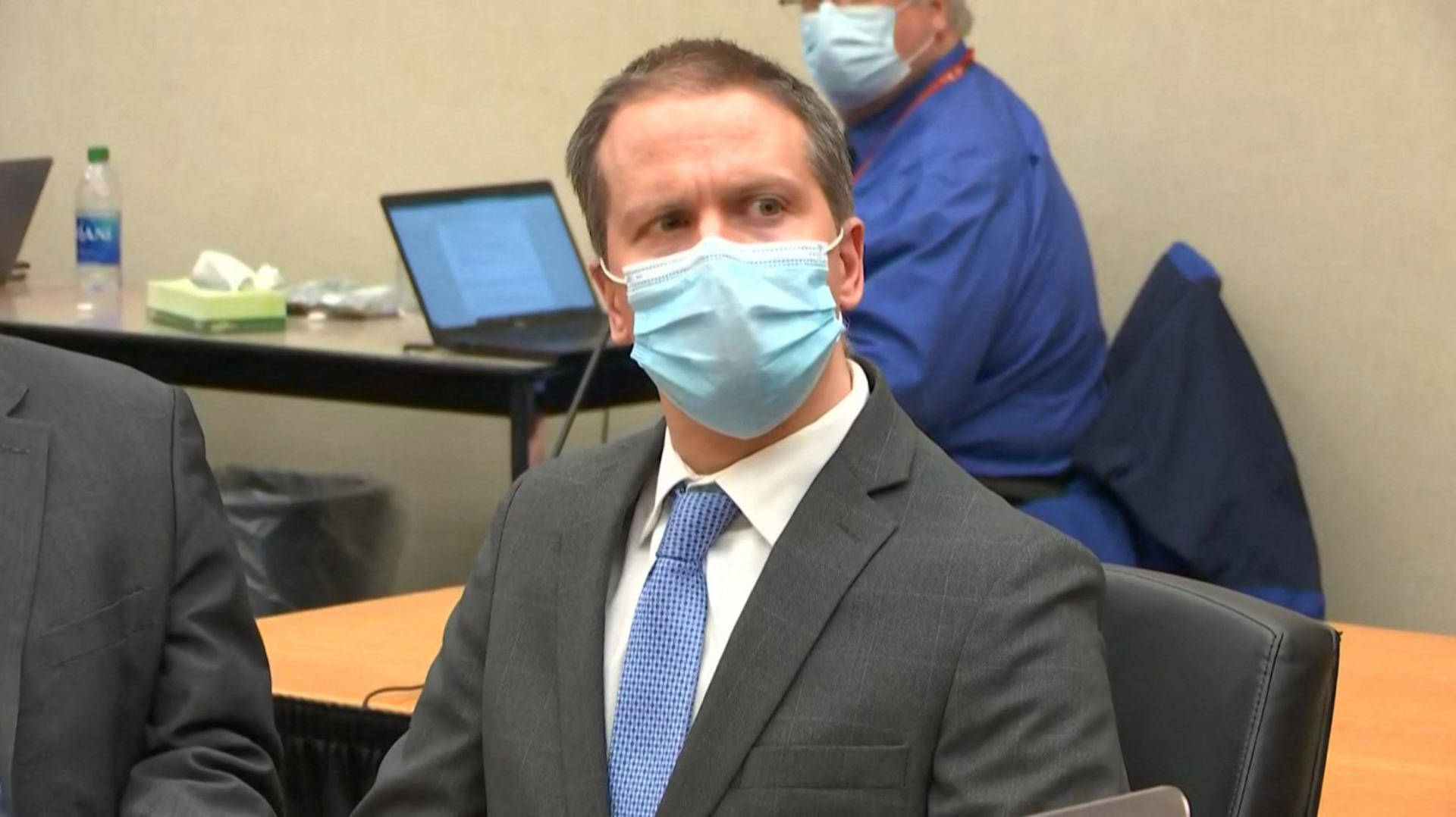 (Photo: NBC News)
Nelson's filing also accuses Minnesota state prosecutors of committing "pervasive, prejudicial prosecutorial misconduct" that also affected Chauvin's right to receive a fair trial.
The filing also requested an order "to impeach the verdict" on "the grounds that the jury committed misconduct, felt threatened or intimidated, felt race-based pressure during the proceedings, and/or failed to adhere to instructions during deliberations."
Nelson said he had no comment on the motion.
A jury found Chauvin guilty of second- and third-degree murder, as well as second-degree manslaughter, in Floyd's death in May 2020, as reportd by NBC News.
Gold price forecast – gold markets find buyers after dips
Gold markets initially dipped during the trading session on Tuesday but then turned around quite rapidly to go looking towards the 200 day EMA.
Gold markets initially pulled back during the trading session on Tuesday but found buyers to continue the move to the upside. If we can break above the $1800 level on a daily close, then I think the market has the momentum to go looking towards $1850 level, and then possibly the $1950 level. At this point in time, the gold market does look as if it is trying to make a certain amount of a move to the upside, but we have some work to do to finally get to the upside, according to FX Empire.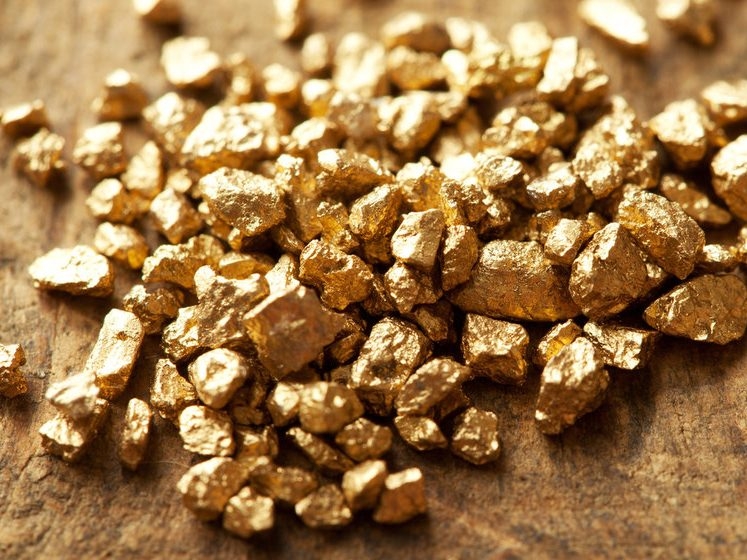 (Photo: Latam - Mining)
Jasmine Le