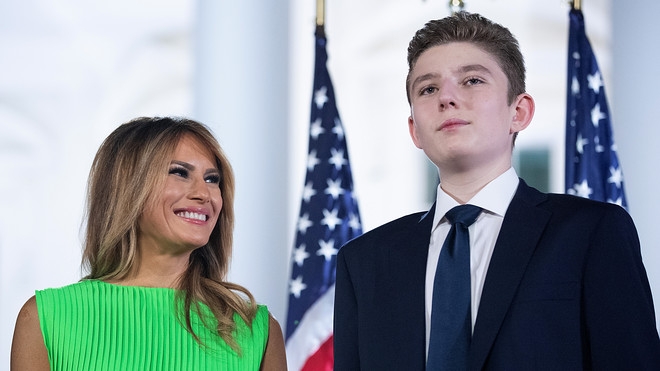 Barron Trump, the teenage son of President Donald Trump and first lady Melania Trump, was among those in the White House who tested positive for the coronavirus in recent weeks (Photo: Market Watch)
Barron Trump had the coronavirus, first lady confirms
Barron Trump, the teenage son of President Donald Trump and first lady Melania Trump, was among those in the White House who tested positive for the coronavirus in recent weeks.
In a post authored by the first lady, she recalled her experience with the coronavirus.
"Luckily he is a strong teenager and exhibited no symptoms," Melania Trump said. "In one way I was glad the three of us went through this at the same time so we could take care of one another and spend time together. He has since tested negative."
The first lady said that her symptoms from the coronavirus were "minimal."
President Trump confirmed he and the first lady tested positive for the coronavirus in the early morning hours of October 2. Later that day, the president was admitted into Walter Reed Medical Center after seeing a high fever and difficulty breathing.
Trump spent 72 hours in the hospital before returning to the White House. Conley said that Trump has since tested negative, which has allowed him to return to the campaign trail.
Several dozen officials and visitors to the White House have been diagnosed with the coronavirus in recent weeks.
China's Xi tells troops to focus on war preparations
As reported by The Hill, Chinese troops should "put all [their] minds and energy on preparing for war," President Xi Jinping said Tuesday during a visit to a Guandong military base.
In his visit, Xi said troops must "maintain a state of high alert" and remain "absolutely loyal, absolutely pure, and absolutely reliable," according to state news agency Xinhua, as reported by CNN.
Xi's remarks came the day after the White House said it will sell three advanced weapons systems to Taiwan, which Beijing considers part of the People's Republic of China. Washington-Beijing tensions have also flared since the beginning of the coronavirus pandemic, believed to have originated in Wuhan.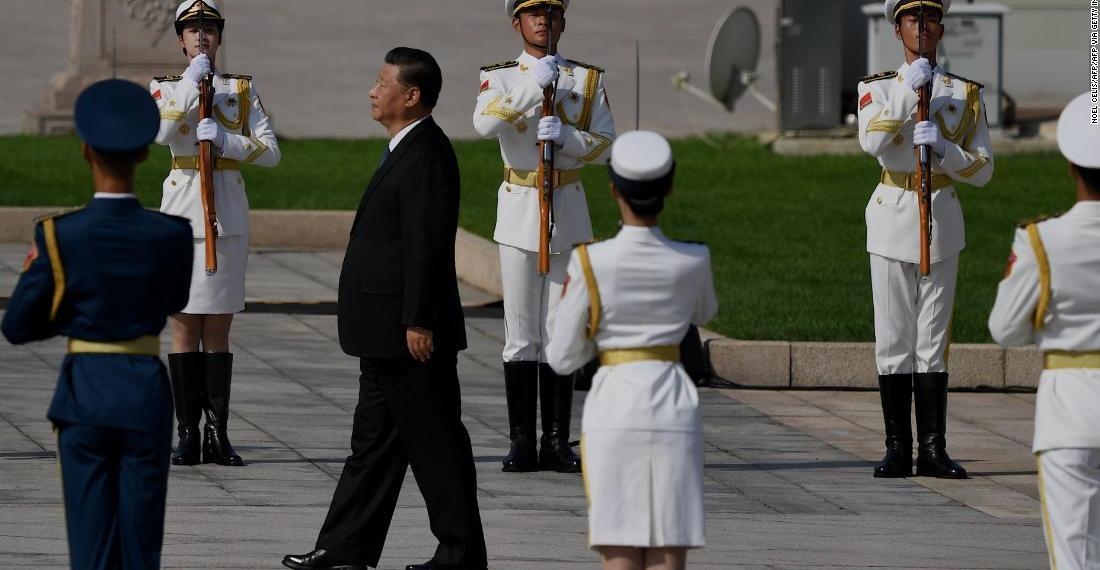 Chinese troops should "put all [their] minds and energy on preparing for war," President Xi Jinping said Tuesday (Photo: Panic World)
Chinese Foreign Ministry spokesman Zhao Lijian has demanded the U.S. called off the planned arms deal and severs military ties between Washington and Taipei.
China has also increased military exercises in Taiwan, with dozens of Chinese planes crossing the median line separating Taiwan from the Chinese mainland in late September.
Secretary of Defense Mark Esper has also accused both China and Russia of attempting to act as a "malign influence" through a combination of their militaries and "predatory economics."
China and Russia "are using predatory economics, political subversion, and military force in an attempt to shift the balance of power in their favor, and often at the expense of others," Esper said in September in remarks to the RAND Corporation, according to CNN.
North Korea's nuclear, missile programs 'serious threat' to security: Pentagon chief
U.S. Defense Secretary Mark Esper on Wednesday said North Korea's nuclear and missile programs pose a global threat, after Pyongyang's unveiling of previously unseen intercontinental ballistic missiles at a predawn military parade.
The appearance of a new intercontinental ballistic missile (ICBM) during a weekend parade in North Korea captivated many Western analysts. But officials in South Korea were far more concerned by the display of new multiple launch rocket systems (MLRS) and fast, maneuverable short-range missiles that would be ideal for striking targets in the South.
Speaking before the start of a meeting with South Korean Defense Minister Suh Wook at the Pentagon, Esper said: "We agree that North Korea's nuclear and ballistic missile programs remain a serious threat to the security and stability of the region and the world."
"The United States remains committed to the security of the Republic of Korea," Esper said.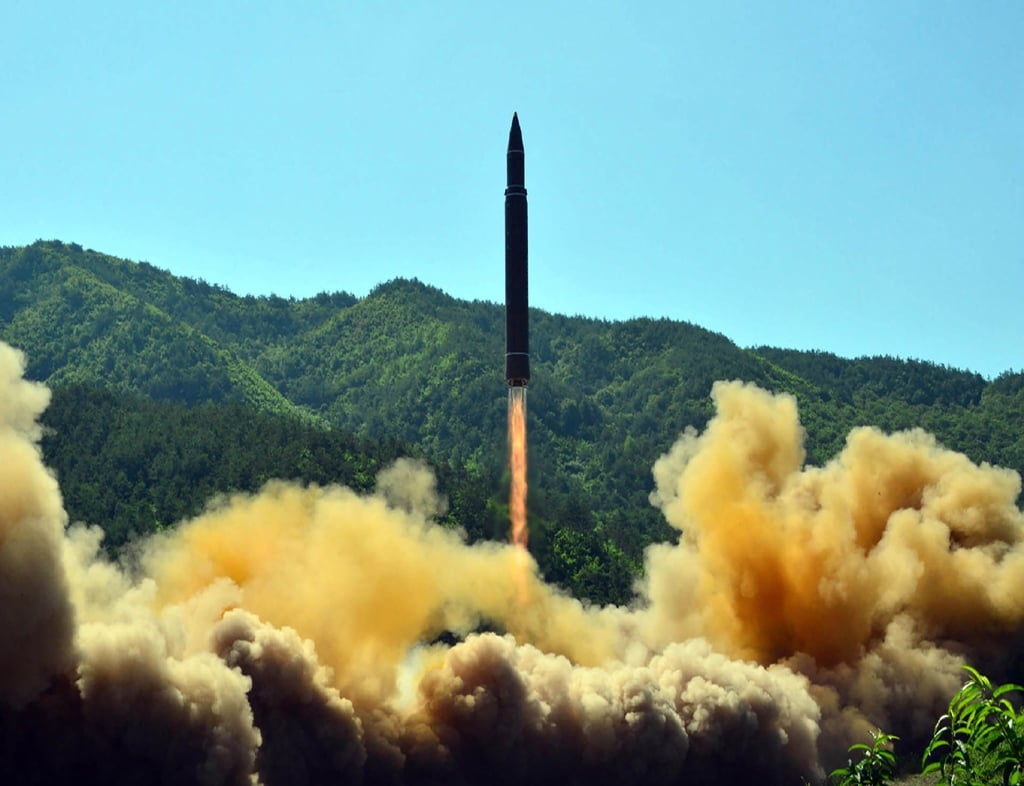 (Photo: Business Recorder)
He added, however, that South Korea and the United States must find a more equitable way of sharing defense costs so it "doesn't fall unequally on the American taxpayers."
U.S. President Donald Trump, who has touted his relationship with North Korean leader Kim Jong Un, has repeatedly said Seoul should pay for a larger share of the cost of U.S. military forces deployed in the South.
Some 28,500 American troops are deployed in South Korea, in what is seen as a deterrent to Pyongyang that also sends a message to China about U.S. influence and capability in Asia.
Separately, U.S. Secretary of State Mike Pompeo, citing a lack of ICBM tests by Pyongyang last year, told reporters on Wednesday there was a reduced risk to the United States from North Korea due to Trump's policy of engagement.
South Korea's national security advisor Suh Hoon is also in Washington this week for previously unannounced meetings with his U.S. counterpart as well as Pompeo, South Korea's presidential Blue House said in Seoul on Thursday.
Gold price forecast – gold markets continue to fight
Gold markets initially fell during the trading session on Wednesday, only to turn around a break above the $1900 level again.
Gold markets have initially pulled back a bit during the trading session on Wednesday, only to turn around a break above the $1900 level. That being said, the market looks very likely to pay quite a bit of attention to the 50 day EMA which is flat and driving right through the middle of the recent trading action. With that being the case, the market is likely to continue to see a lot of interest in this area, and of course, the US dollar is greatly influential on what happens in the gold market anyway. With the US dollar losing a little bit of ground on the Wednesday session, that does drive gold up a bit.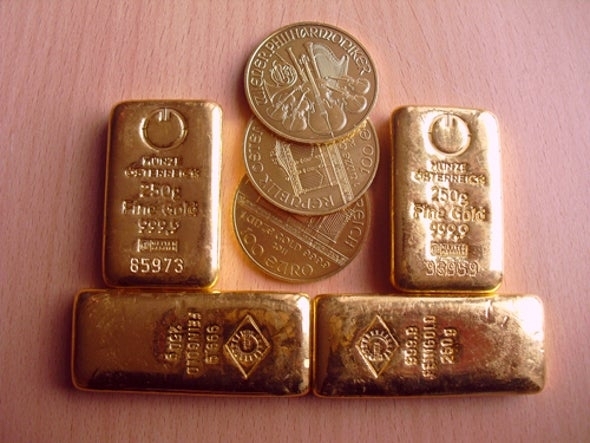 (Photo: Science American)
To the downside, I think that the $1850 level continues to be an area that will offer a bit of support, but I believe there is even more support close to the $1800 level. That is an area where we had seen a lot of resistance previously, so the breakout above there of course is a bullish sign. I think that is the market will look at that through the prism of "market memory", meaning that there will be plenty of interest. I think that a pullback towards that area is very possible, perhaps in some type of surge higher when it comes to the US dollar. I would be very aggressive down there, FX Empire reported.
Jasmine Le