World News Today: Minneapolis is under curfew after riots following George Floyd's death
World News Today May 30: Some twin cities suburbs in the US add curfews as Minneapolis and St. Paul go into night lockdown due to riots and people express outrage over George Floyd's death. 
Curfew taken in to effect for Minneapolis-St. Paul starting at 8 p.m. on Friday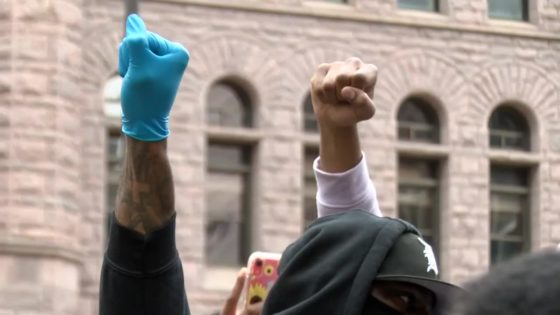 Illustrative photo.
Gov. Tim Walz has announced that the temporary nighttime curfew will go into effect for Minneapolis and St. Paul at 8 p.m. on Friday, KTTC reported.
Walz said peace officers will enforce the curfew and arrest those who won't comply.
"It's time to rebuild our community and that starts with safety in our streets," Walz said in a news release. "Thousands of Minnesotans have expressed their grief and frustration in a peaceful manner. But the unlawful and dangerous actions of others, under the cover of darkness, has caused irreversible pain and damage to our community. This behavior has compromised the safety of bystanders, businesses, lawful demonstrators, and first responders. Now, we come together to restore the peace."
Some personnel authorized by the City of Minneapolis and City of St. Paul are exempt, including law enforcement, fire and medical personnel.
The order said a violation of this regulation is a misdemeanor and is punishable by a fine of $1,000 or less or imprisonment for 90 days or less.
According to Foxnews9, Friday evening, some suburban cities and counties also joined the curfew, issuing orders of their own including Anoka County, Bloomington, Brooklyn Center, Brooklyn Park, Dakota County, Edina, Maple Grove, New Hope, Roseville, Richfield.
The move was made as Minneapolis rioters have done a huge injustice to George Floyd. Minneapolis police officers deserted Third Precinct headquarters, which rioters breeched, a la America's Tehran embassy in 1979 or the Bastille in 1789. The flames that leapt from the abandoned police building gave proof of the total anarchy that officials permitted, to let rioters "blow off steam." Fox News reported.
Trump announces the US will withdraw from WHO, posts a set of measures to Hong Kong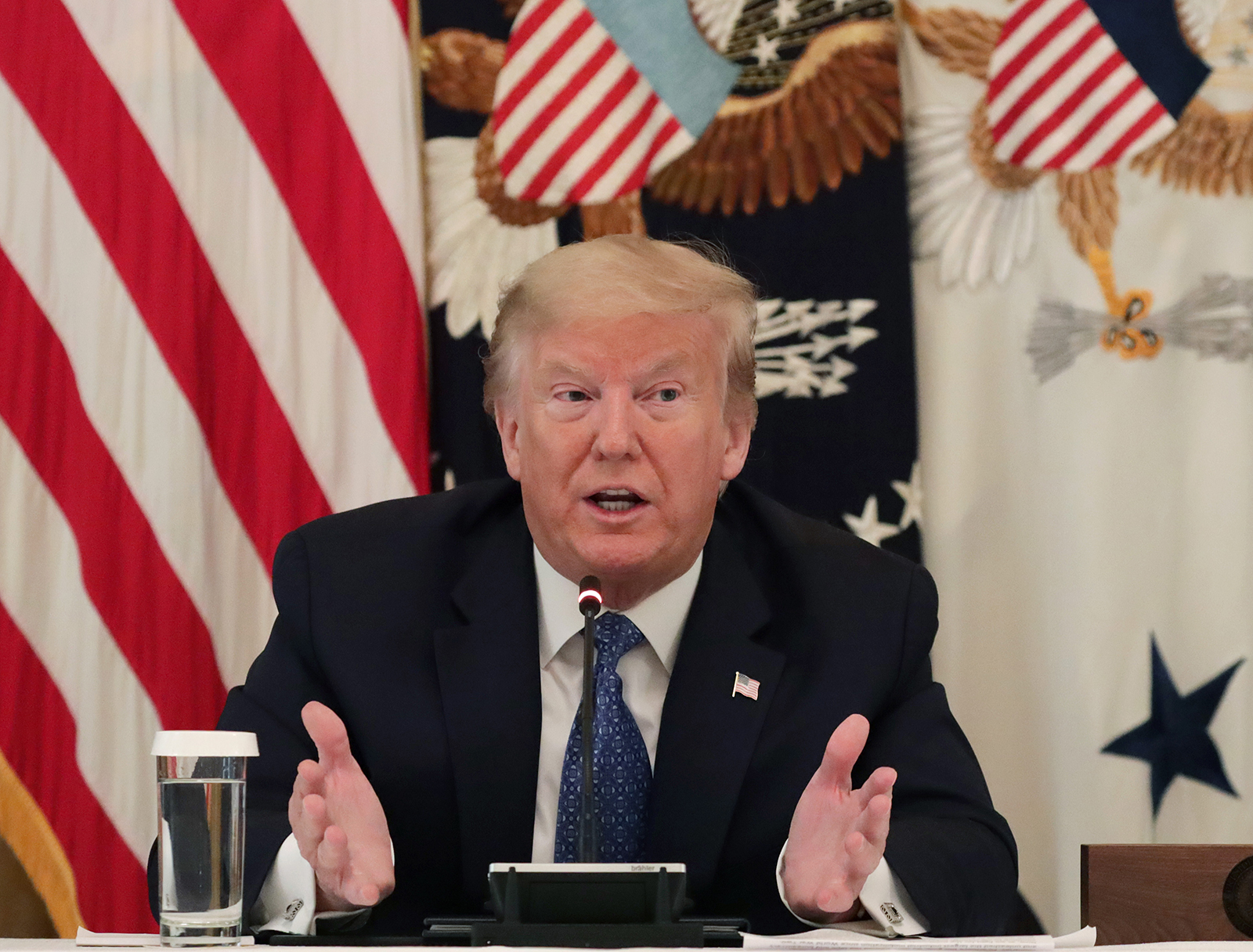 President Donald Trump at the East Room of the White House in Washington, DC on May 19. Alex Wong/Getty Images.
President Trump launched initiatives meant to punish China for tightening control over Hong Kong and for misdeeds from espionage to its handling of the coronavirus pandemic, in moves likely to compound a tense rivalry with Beijing, WSJ reported.
The actions Mr. Trump announced Friday include withdrawing from the World Health Organization, suspending entry to the U.S. by Chinese nationals deemed security risks to American scientific research and scrutinizing Chinese companies listed on U.S. markets.
In another move, the US President also President Trump announced a set of measures on Hong Kong on Friday, after China announced earlier this week that it was going to impose new national security measures in the city, NPR reported.
The US government will begin eliminating special policy exemptions it grants Hong Kong, following its determination earlier this week that the city is "no longer autonomous" from mainland China, President Donald Trump announced on Friday.
According to SCMP,the move will affect "the full range of agreements" the US has with Hong Kong "with few exceptions", Trump said in the Rose Garden at the White House, including its extradition treaty with the city and economic privileges enshrined in US law that differentiate it from mainland China.
"We will take action to revoke Hong Kong's preferential treatment as a separate customs and travel territory from the rest of China," said Trump.
Hundreds of South Korea schools close again after reopening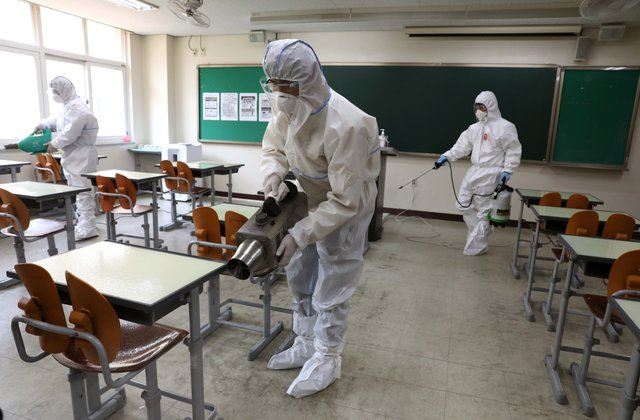 More than 500 schools will close again on Friday, some of which had only reopened over the last few days.(CHUNG SUNG-JUN/GETTY IMAGES)
More than 500 schools closed again Friday to students after briefly reopening, as South Korea moves to stamp out a resurgence of the coronavirus in the capital, Seoul, and its surrounding metropolitan area.
Parks, art galleries, museums and theaters operated by the government in the Seoul metropolitan area -- home to about half the country's population of nearly 52 million -- have also been closed to the public for the next two weeks.
Government hosted events in the metropolitan area will be canceled or postponed as well, Health Minister Park Neung-hoo said Thursday. The authorities have recommended that private academies and internet cafes there close too until June 14.
Park also asked people living in the Seoul metropolitan area to refrain from going outside or holding events for the next fortnight.
The coronavirus outbreak includes a cluster in a logistics center in Bucheon. Almost 100 cases had been linked to the logistics center cluster as of Friday, Vice Health Minister Kim Gang-lip said in a briefing. So far, 3,836 people out of 4,351 workers and visitors at the center had been tested, he said.
Google is giving away its Nest Mini smart speaker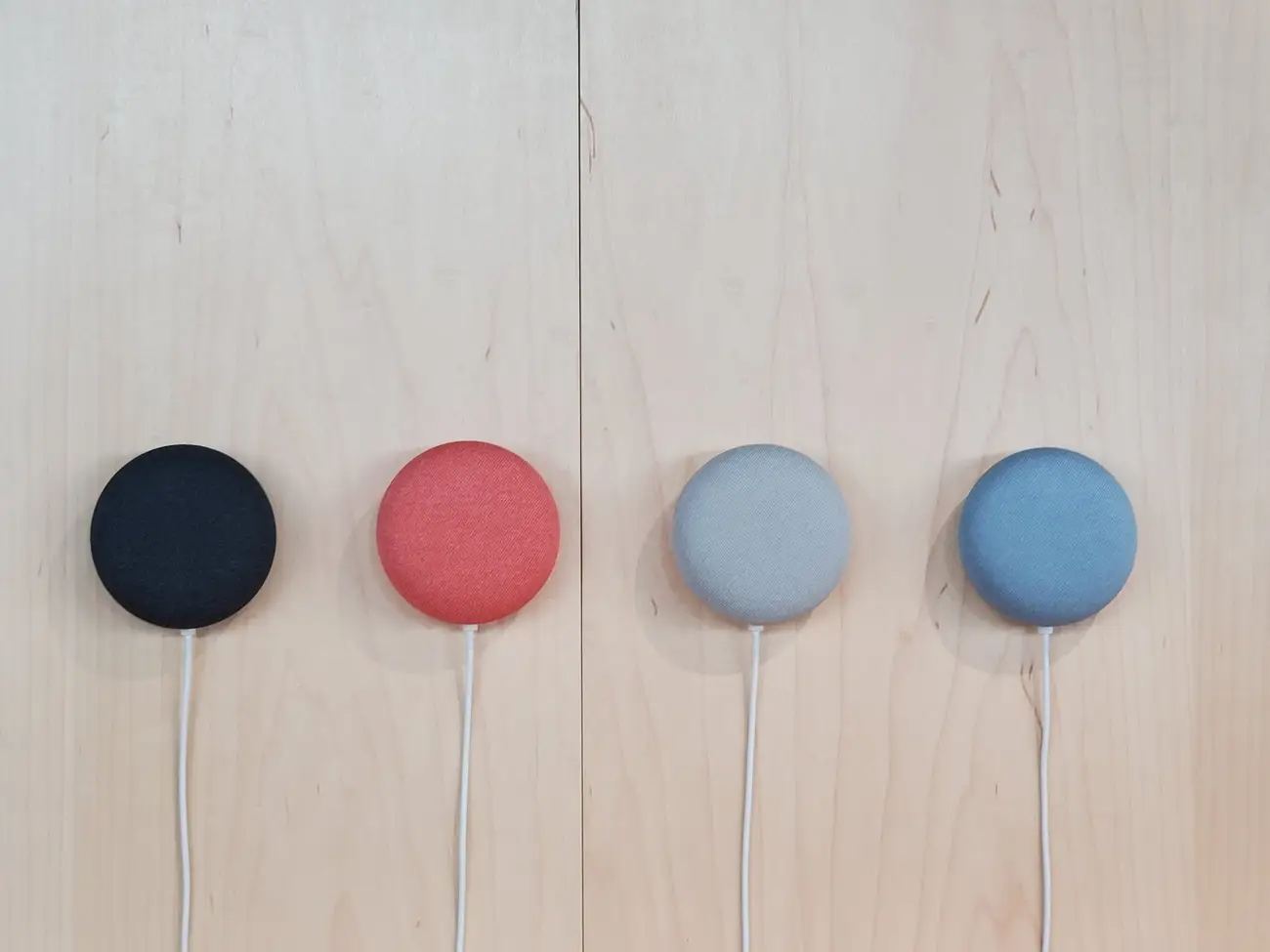 Monica Chin/Business Insider
The company is running a promotion that applies active paid subscribers of YouTube Premium, YouTube Music Premium, or Google Play Music as of May 19, Bussiness Insider reported.
The offer must be redeemed by June 30 and is available only to those with active accounts, meaning if your membership is paused, you won't be eligible. You must be enrolled in an individual, student, or family plan and registered as the head of the household to qualify for the deal.
Visit this website and log in to your Google account to see if you're eligible for a free Nest Mini, which typically costs $50 but is on sale for $40.
Unfortunately, since the deal is available only to those who have been a member since May 19, that means you can't sign up for Google's $12-per-month YouTube Premium service or $10-per-month YouTube Music Premium service just to take advantage of the promotion.
The Nest Mini, which Google released in October, is the successor to the company'sGoogle Home Mini. Google says the Nest Mini, compared with the original, offers improved sound quality with stronger bass and the ability to adjust the tuning based on the volume level.
Kylie Jenner is not a billionaire, Forbes magazine now says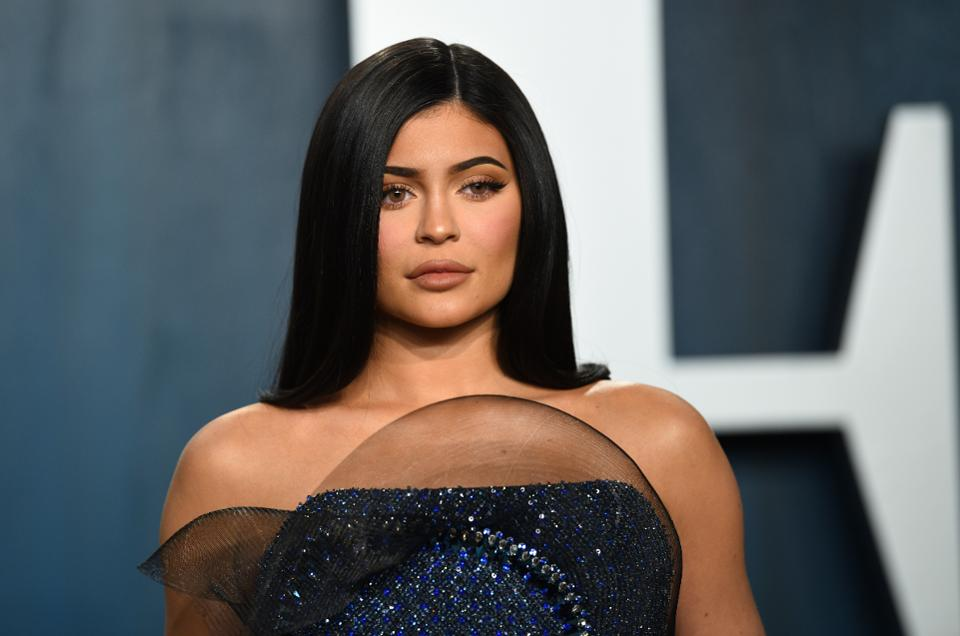 Kylie Jenner had been hailed as youngest self-made billionaire by Forbes.
Forbes magazine, which in March 2019 declared reality TV star Kylie Jenner had become the world's youngest self-made billionaire, said on Friday that it no longer believed that her net worth was that much, Reuters reported.
The magazine said it reviewed financial data released by Coty Inc, which bought a 51 percent stake in Jenner's Kylie Cosmetics company in November 2019.
Those financial filings show "Kylie's business is significantly smaller, and less profitable, than the family has spent years leading the cosmetics industry and media outlets, including Forbes, to believe," the magazine said.
Forbes now estimates the net worth of Jenner, 22, at around $900 million.
Jenner, half-sister of Kim, Khloe and Kourtney Kardashian, debuted Kylie Cosmetics in 2016 with $29 lip kits containing matching lipstick and lip liner.
She first grabbed the spotlight in the "Keeping Up with the Kardashians" reality TV show she starred in with her mother and siblings.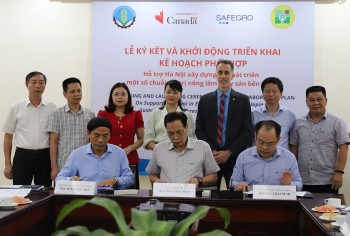 Make in Vietnam
As Vietnam furthers its international intergration, building agro-forestry-fishery high value chains is crucial for the sustainable development of the agriculture sector.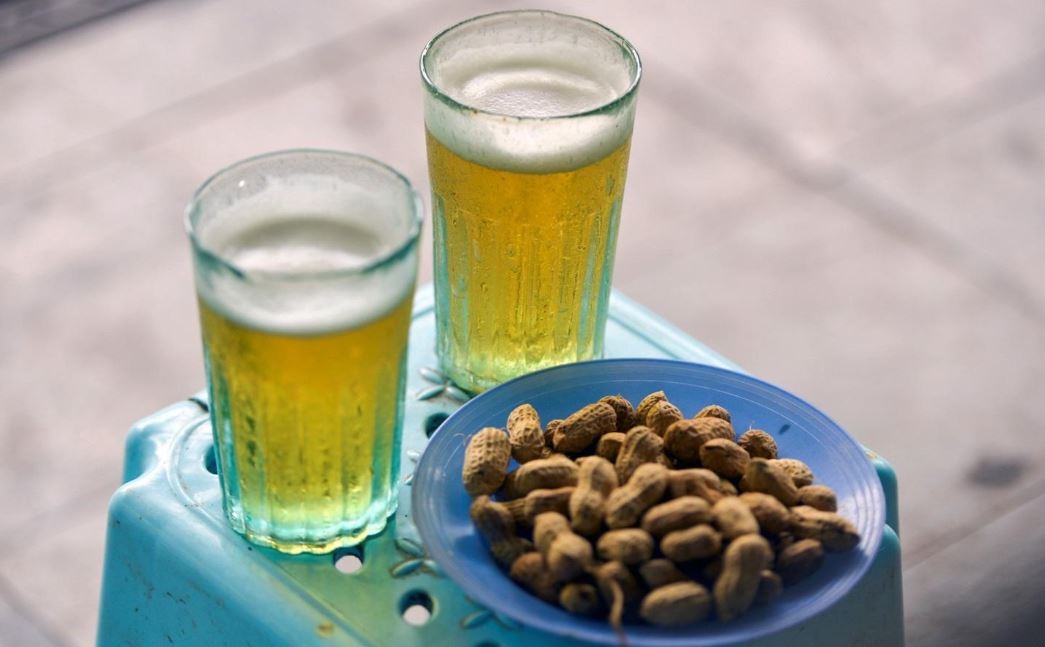 World
Among Vietnamese best beer destinations voted by foreign travelers, Hanoi is followed by Ho Chi Minh City, Hoi An, Nha Trang, and Da Nang.
August 06, 2022 | 14:54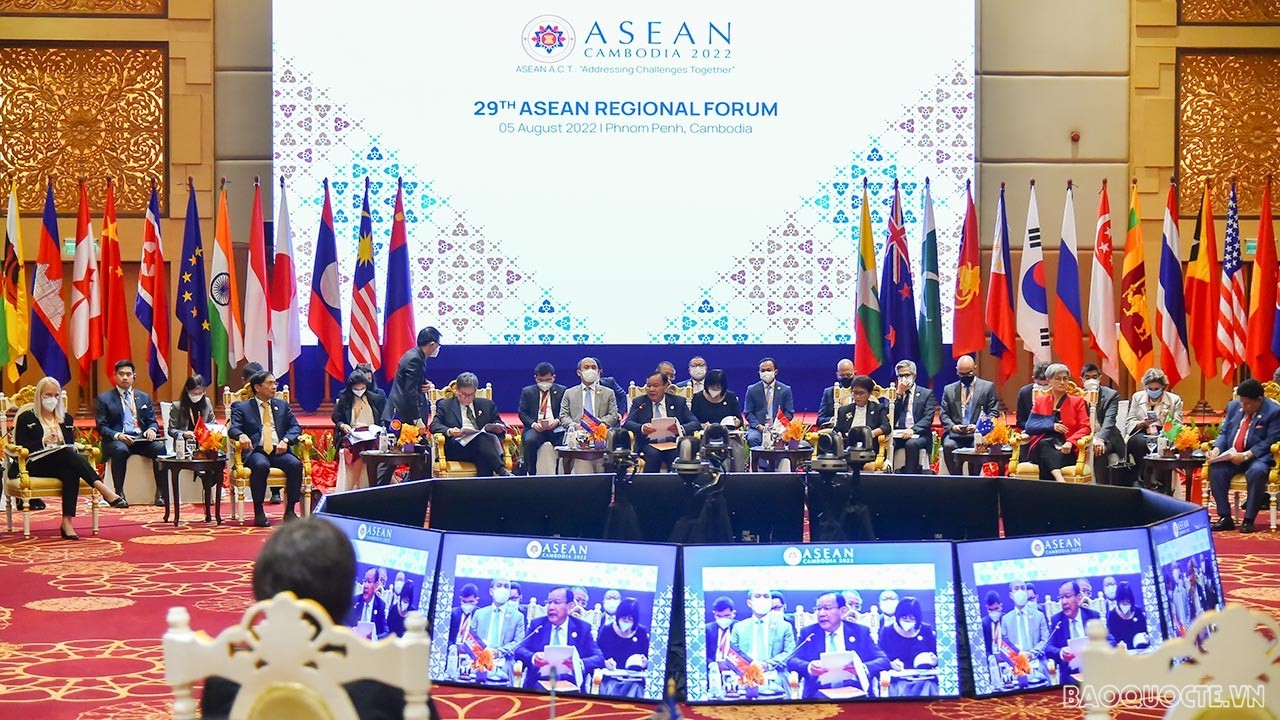 World
Foreign Minister Bui Thanh Son attended the 29th ASEAN Regional Forum (ARF) that took place in Phnom Penh, Cambodia on August 5 within the framework of the 55th ASEAN Foreign Ministers' Meeting (AMM-55), and held several bilateral meetings on the sidelines of the event.
August 06, 2022 | 09:12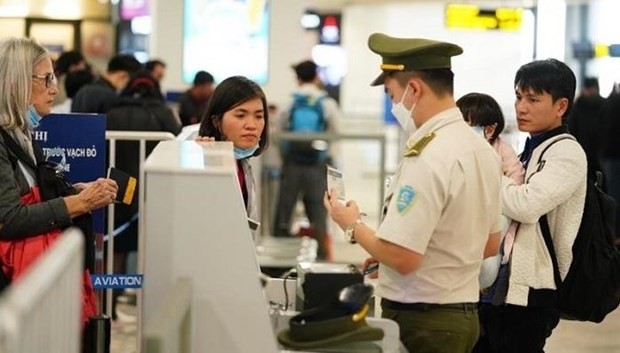 World
The Ministry of Health has asked localities nationwide to monitor foreign arrivals from countries with monkeypox as an early response after infections were spotted in the region.
August 05, 2022 | 16:11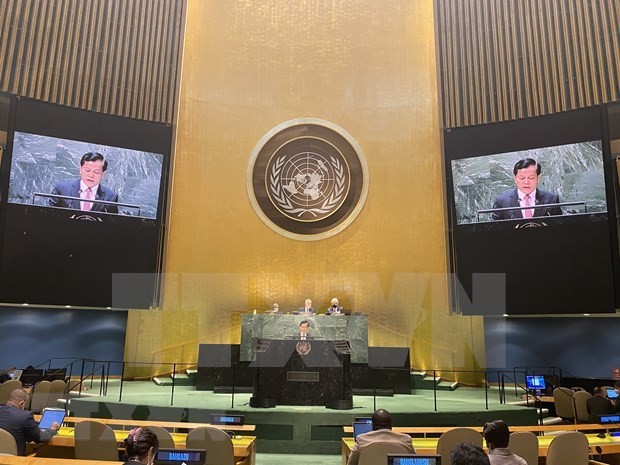 World
Deputy Foreign Minister Ha Kim Ngoc had a meeting on August 3 with United Nations (UN) Secretary-General Antonio Guterres who highly valued Vietnam's active and responsible contributions to the common work of the organisation, especially the country's strong commitments in the fight against climate change, and promised to continue supporting Vietnam in this work.
August 04, 2022 | 16:57